The district not only offers a rich mix of talents and big names, but also a series of services distributed in the area to make the experience of Fuorisalone even richer and more intuitive.

Design is a tool to recount the present and face the challenges and emerging needs of our time. #Designow is the theme proposed this year by Tortona Design Week, which combines big names and emerging designers, technological vanguard and tradition, products and services.
The protagonists of this year? Fabio Novembre, Aldo Cibic, Ikea, Lexus International, Honda, German Design Council, Corraini Edizioni, Delta Light, Novartis, Union Corporation, Keio University...
In addition to hundreds of exhibitions, installations, events and performances, the central district of Fuorisalone offers a series of services to visitors that will make the journey to the district even richer and more intuitive.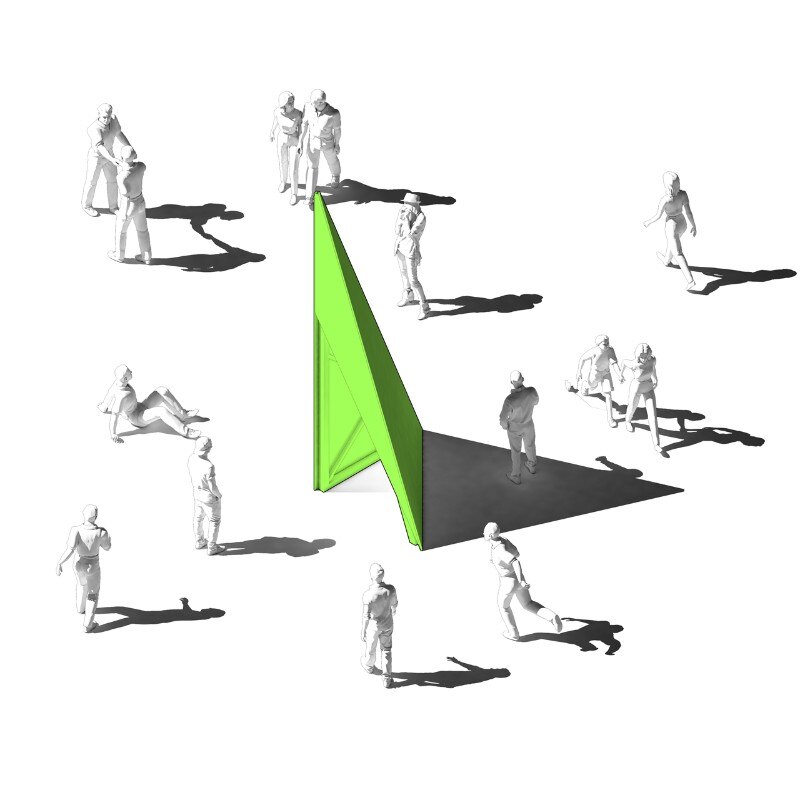 An augmented reality project, developed in collaboration with Sense - Immaterial Reality, will provide complete information about every single event in the district, making the tour an extrasensory experience. The exhibition venues will be equipped with special markers that in a few steps will communicate to the visitor the contents.
Architect Alfonso Femia has designed the Infopoint TDW, three real territorial landmarks that will facilitate orientation within the district. "This system within a system reacts to light on its different sides, created and produced through a generous dialog of material, amidst light and shadow, pause and movement that dissolves in a point stretching toward the sky. It is ephemeral, real, virtual, and imaginary," says the architect.
Francesco Librizzi, on the other hand, designed Tortona Tensegrity, a lightweight architecture that protects and signals the urban garden of largo delle Culture. The project promoted by Tortona Design Week features a slender structure that seems to levitate solid elements.
The Casello Giallo is instead a place for rest and refreshment that overlooks the tracks of the ancient station of Porta Genova. It is an intimate garden dedicated to the contamination between street food and performing arts. Finally, Associazione Tortona Area Lab organizes tours led by renowned architects and designers to rediscover the urban heritage of the area.

Event:

Fuorisalone 2019

District:

Tortona Design Week

Opening dates:

9-14 April 2019

Website: