A new book explores the mountain through its extreme architecture, combination of history, landscape and human relations.
Two installations from Collezione Prada allow the German Artist a brand new beginning for a renewed stage of the Absurd.
For the latest work of the British musician, video designer Weirdcore conceives distorted suburbs and computational infrastructures.
Judged too radical for the time – in 1953 – its ideas would prove fundamental to future cars. Now, 65 years after it was designed, Linea Diamante will be presented on 6 September 2018 at Basel in a full-size model.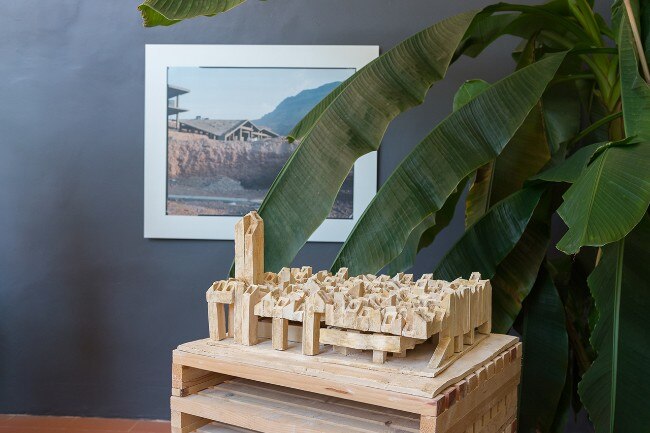 With the "Paradigma" exhibition, the Museo Novecento opens its doors to contemporary architecture.
Organic architecture, Venice Biennale and Manifesta, design exhibitions and cinema. A selection of July's best stories.
The show at the Tsinghua University Art Museum looks at five decades of architectural innovation, from London to Beijing.
Playsages II – Go Outside and Play! The festival celebrating the outsides and the landscape presents innovating creative spaces.
The Modern and Contemporary art Gallery in Bergamo introduces its seasonal programming by a retrospective of one of the most rarely-known pioneer of contemporary sculpture.
In the frugal spaces of the former church, the exhibition "People Powder" brings together three large works, including two unpublished.
The Sicilian city is the epicenter of the Mediterranean and of the international cultural debate. Discover the best stories on domusweb with interviews, insights, archival articles and photographic surveys.
The "Stanze Sospese" association with the Allianz UMANA MENTE Foundation makes chairs for the inmates' children of San Vittore.
Featuring an archetypical pitched roof, the modular wooden structure has been designed to host different activities and interact with the artists.