Open until December 20th, Garbatella Images is a site specific audio-visual project focused on the Roman garden city.
Designed by Maison h architects, the museum celebrates the winter games with open and inclusive spaces. The project includes an Olympic academy, a new ski-slope and a cable car station.  
The new magazine promoted by Equita and produced by Domus will be presented on December 16 in the Maria Theresa Room of the Braidense Library in Milan.
Design studios and creative brands are invited to send their application for the next edition of Ventura Future for Milan Design Week 2020. Deadline 12 January 2020.
Singapore-based studio WOHA completed the skyscraper in Taiwan. The building includes trees on the balconies, plants on the facade and skygardens every five floors.

An issue entirely dedicated to the city of Milan and its transformation, presented by Fulvio Irace: here is his editorial "Grass-roots Milan". 
The British architect will lead Domus during 2020. He is the third editor of the 10x10x10 series: ten international architects invited to direct the magazine in the run-up to its 100th anniversary.   
The Austrian architectural firm won the international premium prize for the design of Salon Sacher and House of Austrian History. 
Two days dedicated to the protagonists of manufacturing, craftsmanship and digital manufacturing in and around Milan. On 29 and 30 November, more than 100 spaces open their doors with a program of visits, meetings and workshops.
The multi-sensory installation designed by the Korean artist is part of the PLAY! project at Triennale Milano. The skatepark can be experienced by visitors until February 16.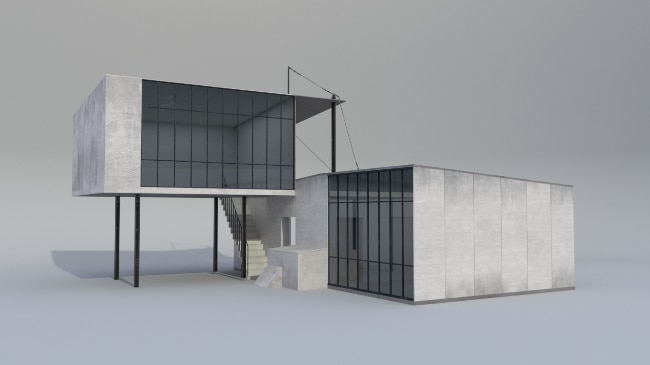 The project by Google Arts and Culture also brings tons of digitalized archives, a tour on Google Earth and more.  
MarinaTex, a new kind of compostable plastic film made with waste fish, has won the 2019 edition of the design competition.
The photography exhibition of the Polish artist shows chiaroscuro visions of architecture, landscapes and portraits. Open from 27 November to 31 January at Porro showroom in Milan.