OOO ADM redesigns a public space in Divnogorsk with an adaptable structural system that features metal joints and wooden beams.
PhoebeSayswow Architects' conceived the 33 sqm apartment as a playful interior taking advantage of a partial double-height.
In the port town of Lyttleton, Knight Associates completed a 150 sqm renovation with an industrial and refined allure.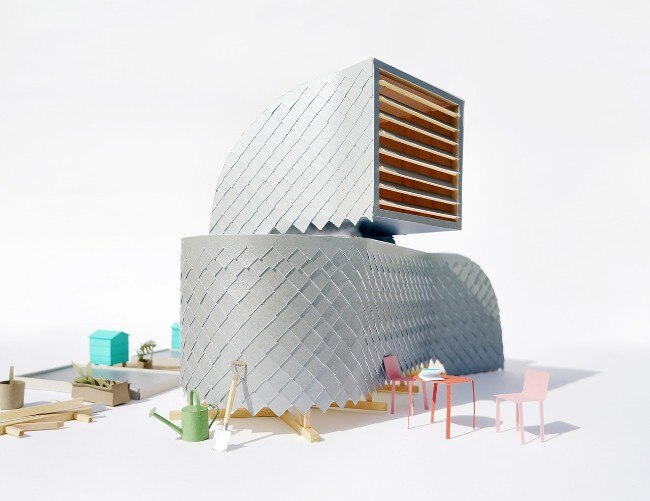 "Architecture Prototypes and Experiments" narrates how architects think, plan and communicate three-dimensionally.
A group exhibition with artists such as Martin Soto Climent and Adrien Missika inaugurates the new exhibition program in the striking spaces of the artistic foundry.
Referencing to their Greek roots, Eleni Petaloti and Leonidas Trampoukis created a still life installation in Athens that calls for interaction and play.
"Bodys Isek Kingelez: City Dreams" features more than 30 "extreme maquettes", in which Congolese artist tranformed everyday materials into coloured, intricate sculptures.
In the aftermath of an Italian curatorial residence, Asriningtyas, Heidorn and Rittenbach selected nine Italian artists artworks, conceiving a journey through space and time.
The American rap star has launched his democratic idea of living, a post-core move beyond the aesthetics of shopping centres.
Passion, desire, happiness, seduction. The July-August 2018 issue is about Eros, which pervades the world of objects with a substance that seduces and conquers.
Selected participants to the biennial have just been announced. The event will take place in the most important cultural institutions of the Turkish city.
The sacred space has been designed by MAPA, produced in Portugal and assembled at Sacromonte in just one day.
Bamboo, stone and glass: the new Apple store is an area of ​​tranquility and relaxation in the middle of the urban chaos of Cotai.