Coating systems based on Wood-Skin® technology, Mesh Sheets and Fold Panels allow to create unseen three-dimensional surfaces.
Produced by Antoniolupi, Azimut is a shower head that mixes water and air to guarantee a high level of wellbeing and a responsible water consumption.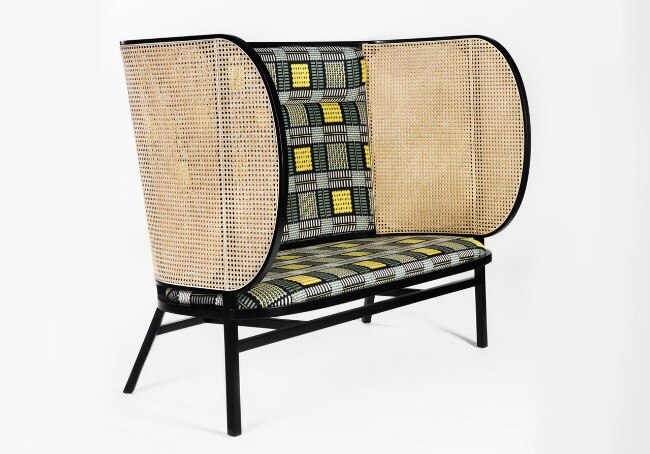 The iconic chair by Swedish duo Front for Gebrüder Thonet becomes a spot for two and reaches the rank of Loveseat.
Shapes and Sounds is a story made from sound and moving images created by Valerio Sommella for Alessi that brings to light the beauty of kitchen objects.
Like a soft, enveloping flower, Duna's shape is evocative and contemporary. Born fifteen years ago, its iconic silhouette still sets it apart as a design classic, ripe for reinvention again and again. New plastic shell fabrication available in a new range of colors in polypropylene allows for a thinner, sleeker profile, a more delicate curvature and more sumptuous surface.
Slim is a line of rational design that conveys great lightness. Tables, coffee tables, consoles and benches that meet all tastes and requirements. Thanks to the different available combinations the collection fits in all situations: home, contract spaces and also outdoor. 
Nipa Doshi and Jonathan Levien designed a series of rugs for Spanish outdoor furniture brand Kettal, mixing abstract patterns and natural colours.
Not just intelligent, but also smart and social, the latest domestic appliances simplify work in the kitchen. Here is our selection.
Shigeru Ban
Serving society with architecture
Shigeru Ban, the architect of La Seine Musicale in Paris, talks about his concept of public, private and intermediary space, the importance of architecture that serves society and the strategies he adopts to produce meaningful designs.
(Fourth) stop: China. The company from Veneto presents its most representative products to the world and photographs them.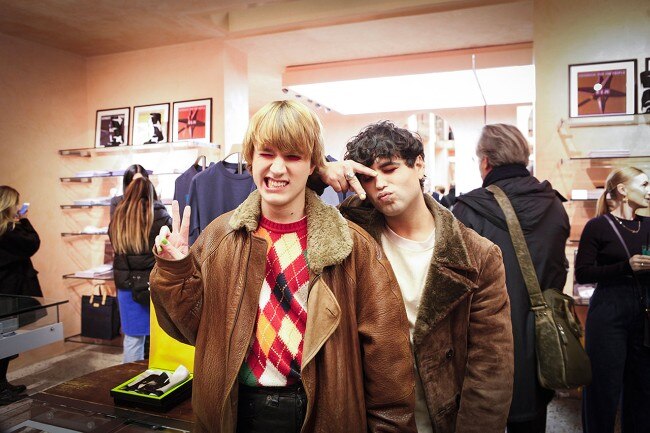 Paul Smith and R.E.M. presented a capsule collection with special items in celebration of the 25th anniversary of the album "Automatic for the People".
"Our Story" is the book that narrates Edra's 30th anniversary in 189 pages, seen through the lens of four photographers who have captured the chameleon-like aspect of the objects.
In this video, Gianluca Vassallo narrates, through the metaphor of the circle, the story of the Crosetta family, who has been manufacturing design radiators for the past 25 years.
The artistic journey curated by Aldo Parisotto puts together contemporary designers and artists based on Chromophobia, David Batchelor's book on the Western fear of colour.