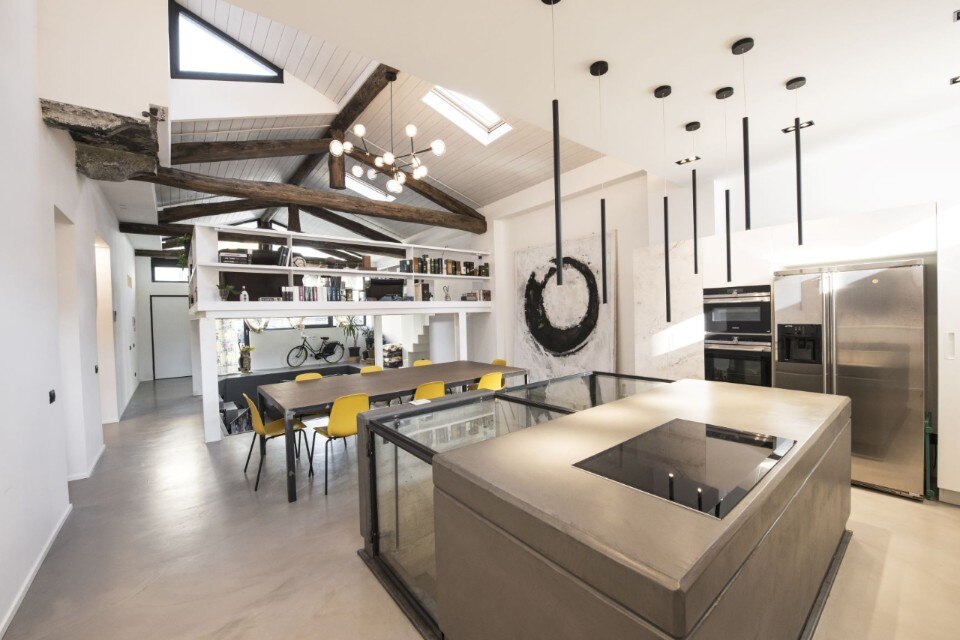 The latest addition to the Admiral range is Geco, a 55-metre charter super yacht that was launched in June.
The Italian company Starpool, thanks to its industrial process, makes possible the purchase of modular and standardized spa structures, without the need for a custom design.
The cellar, part of the LG luxury appliances line, helps to maintain the right temperatures and optimise the humidity levels of wine. Partner of the project, wine critic James Suckling.
The 170 square metre space designed by architect Igor Tyunin uses Tyrolean brand's wooden products, playing with surfaces and material contrasts.
Presented ad Milano Design Days Fucina presents a new design project born from the collaboration with Japanese designer Keiji Takeuchi: an object that looks simple but hides the complexity of a sculpture. 
Designed by SeaARCH architecture studio, Hotel Jakarta by WestCord in Amsterdam is defined by a central tropical garden and durable and versatile bamboo elements.
We tried the ConceptD 500 workstation, and the 27" ConceptD CP7 screen from Acer, designed for digital image professionals.
In the historical plant in Bra, Italy, the new exhibition space represents the brand's journey and its experimental approach with almost 500 materials on display.
The new store of the German brand is a two-storey apartment located in London. On-site KNX technology offers wireless lighting and a digital assistant.
Clad with over 5 thousand glazed cells, the 175-metre-high building stands between Torre Generali and Torre Allianz in the new Milanese commercial area. It will house the offices of an international network.
The new motor yacht presented by The Italian Sea Group is inspired by the Lamborghini Siàn FKP 37 and the lines of the Miura and Countach models designed by Marcello Gandini. 
Pietra di Vicenza is used as cladding in the first Rimadesio British store, underlining the space designed by Giuseppe Bavuso.
This scooter, designed by Tokyo University, can be inflated in just a few minutes, and is paving the way for a new urban nano mobility destined to become extremely successful with the rise of social distancing.