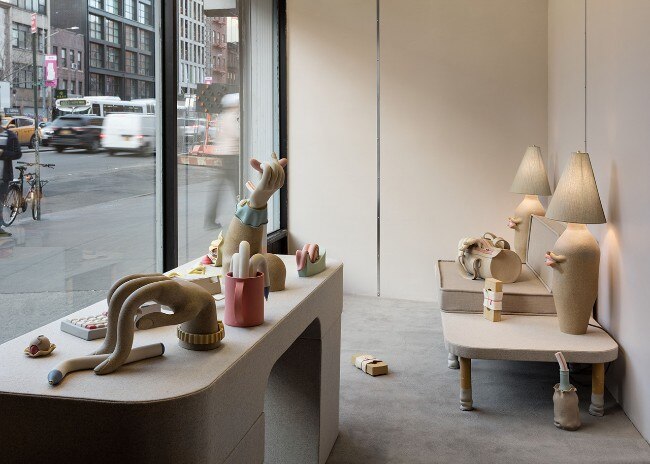 Behind three large windows a receptionist's waiting room is staged, fabricated almost entirely of porcelain and stoneware ceramics.

With Rhome, the photographic duo take a fascinating and disturbing portrait of the city they call home.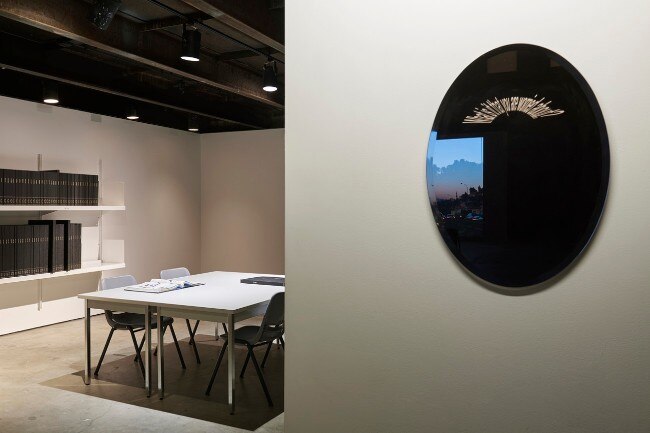 In New York, the Istanbul-based artist introduces her first U.S. solo exhibition at SculptureCenter, dealing  with the gathering of residue of information, data, and images.
"The Shape of Self" is one step forward on the road to transgender emancipation in a historically tough country.
Salvatore Arancio
That which is obsolete is precious...
From an interest in nature and the landscape to a fascination for cataloguing methods, from archaic techniques to scientific concepts which are infused with mythology and fantasy. A conversation with the Sicilian artist.
In order to conquer the Far East, Western cinema is changing. Not only in terms of the structure of films, but also in the values that they transmit. Beginning with blockbusters.
Just a short way away from the Prada Foundation, the new non-profit centre for contemporary art has opened in a 1930s office block.
For Milan Digital Week, Raumplan and Delfino Sisto Legnani discover the hidden places hosting the physical component of digital infrastructures.
From national belonging to mass extinction and natural disaster, these 11 national pavilion contemplate what it means to live and think in "interesting times".
Light and free like a butterfly, extending and folding like a folding screen, ORIGAMI, designed by Alberto Meda, is an electric plug&play radiator that liaises with its surroundings.
Paravan is sculptural in form and architectural in execution, both articulating and creating space. Like parentheses to enclose a conversation, Paravan creates intimacy in open areas with sound absorbing panels to support focus, concentration, and collaboration.
A symmetrical bamboo-effect interlocking puzzle characterises Mr. Zheng coffee tables by Roberto Lazzeroni, which name underscores its Far East inspiration.
The Dutch artist exhibits 13 impressive kinetic installations at the Leonardo da Vinci National Museum of Science and Technology and like the Renaissance master combines art and science.

In Paris and Oslo, two exhibitions examine the power of archive material, of found documentary and photographic footage, which has become part of the rewriting of the history of black culture.
La Casa Encendiada in Madrid presents "Drowning in a Sea of Data", a project which reflects on contemporary language, with representations of disorientation and loss of all points of reference.