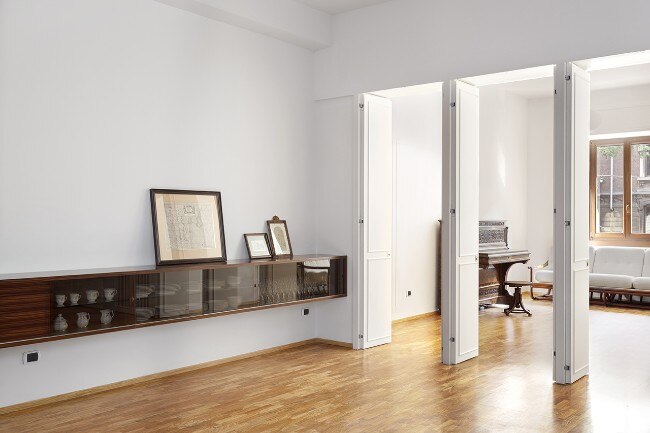 Casatibuonsante architects renovates an apartment in a 70s building, unifying the living area to obtain open and bright spaces.
Large expanses of glazing, cantilevered terraces and an underwater cinema connect this house to its lake-side setting in Gloucestershire, England.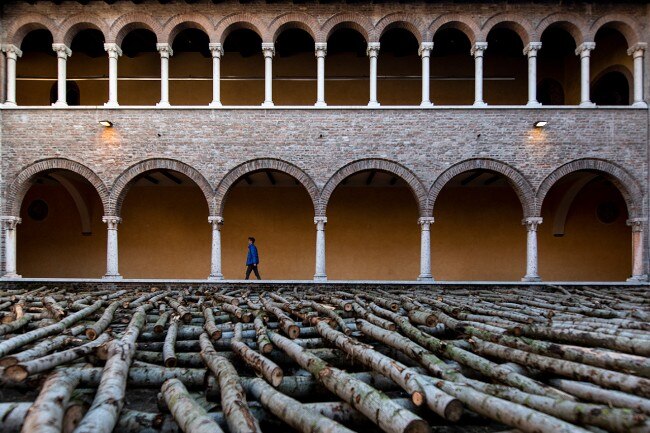 "Into the forest" brings a reflection on global climate change right in the core of an Italian city, with a series of installations for the first World Forum on Urban Forests.
The diversified opinion of Europe on the technological system that has changed the urban landscape since the post-war period.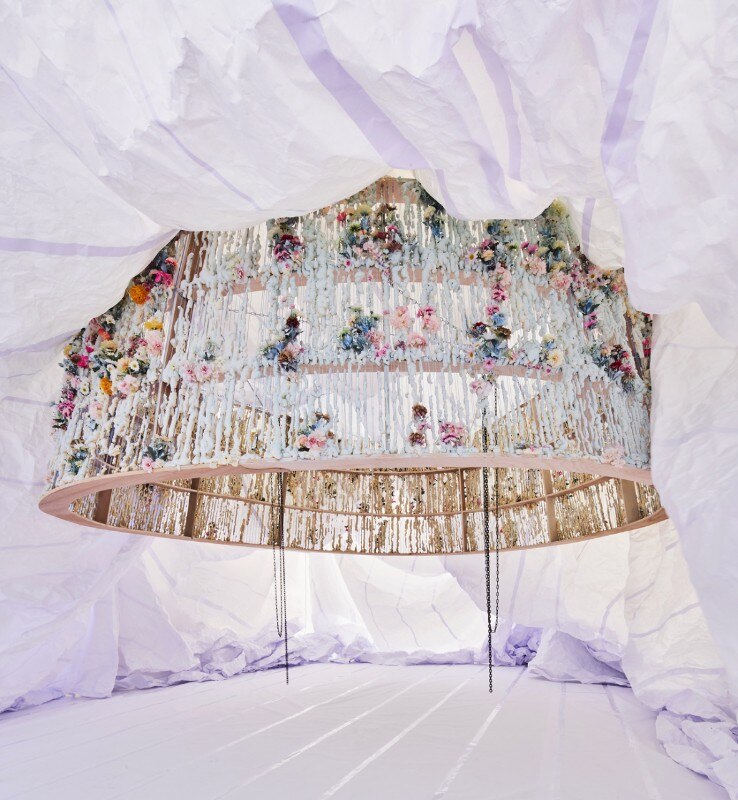 TAKK designs a showroom that represents the interdisciplinary and hybrid character of the 01_SHXHBWRRTNM brand.
The project by Mexican-Swedish firm Main Office in Sayulita transforms a steeply sloping lot into a sequence of viewpoints overlooking the sea.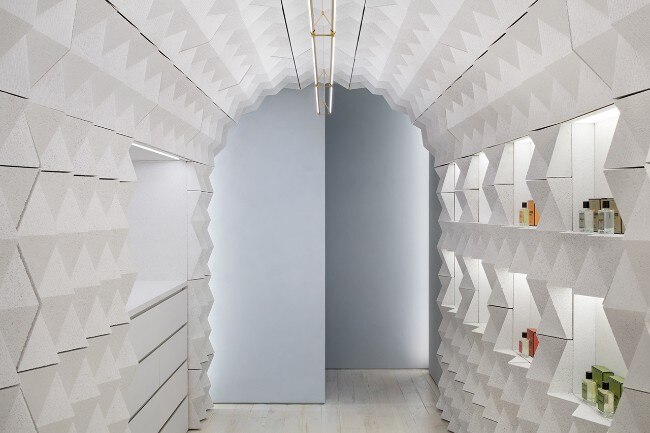 In the elegant neighbourhood of Nolita, Skinnerbox Architecture completes the first international store of the Claus Porto perfume brand.
Following a long participatory process with the local indigenous community, Comunal: Taller de Arquitectura created the Productive Rural School.
Light and free like a butterfly, extending and folding like a folding screen, ORIGAMI, designed by Alberto Meda, is an electric plug&play radiator that liaises with its surroundings.
Paravan is sculptural in form and architectural in execution, both articulating and creating space. Like parentheses to enclose a conversation, Paravan creates intimacy in open areas with sound absorbing panels to support focus, concentration, and collaboration.
A symmetrical bamboo-effect interlocking puzzle characterises Mr. Zheng coffee tables by Roberto Lazzeroni, which name underscores its Far East inspiration.
This photograph taken by Pawel Paniczko of Atelier Deshaus' Long Museum West Bund is the overall winner in the The Architectural Photography Awards 2018.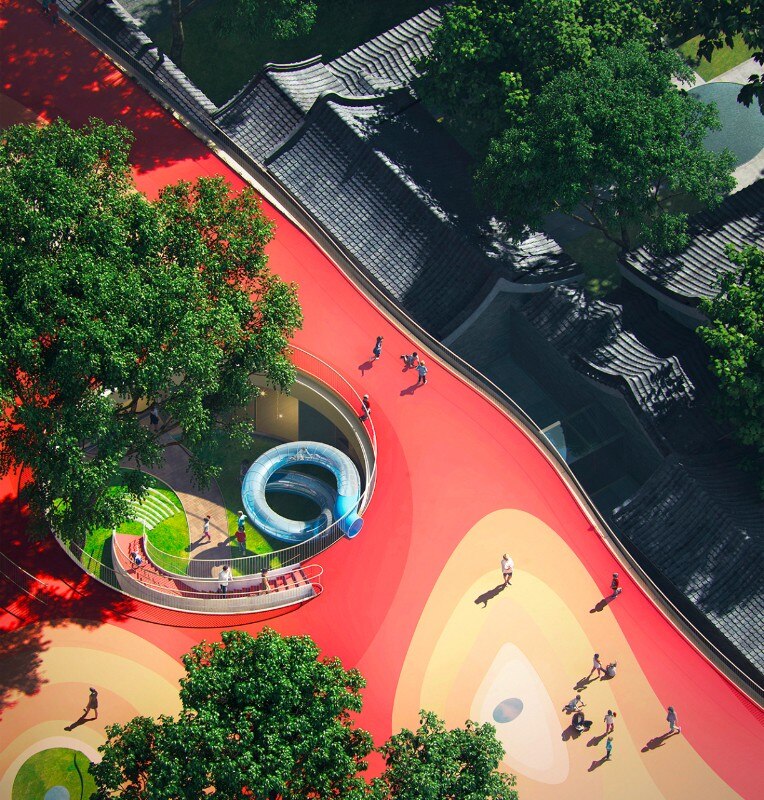 A fluid and colourful platform surrounds and preserves an 18th-century courtyard in MAD Architects' proposal.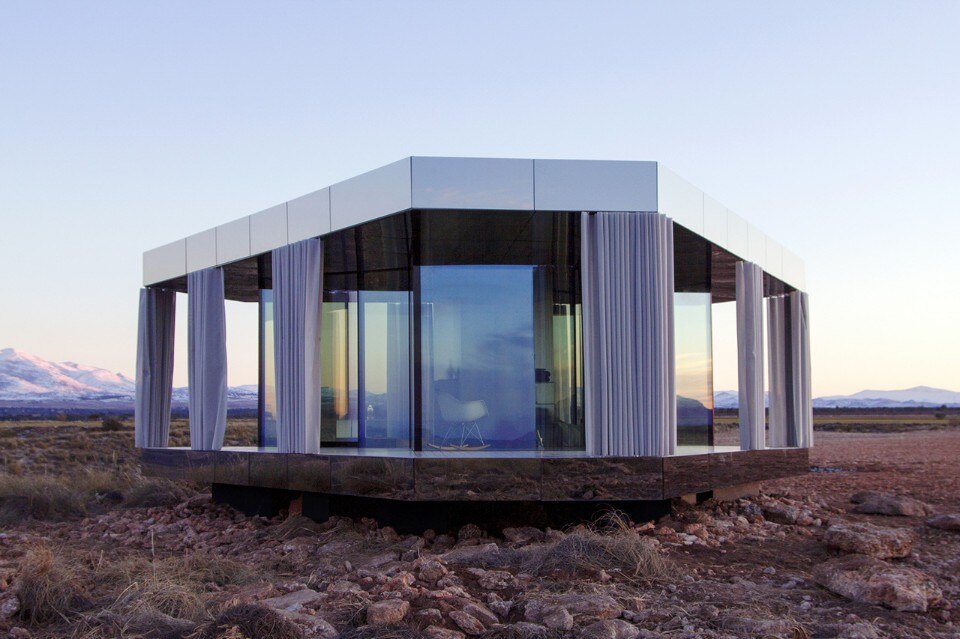 As the year draws to a close we revisit the best projects that have come across our desks in last 12 months. Kickstarting our Best of 2018 series, we reveal our pick of the top houses of the year.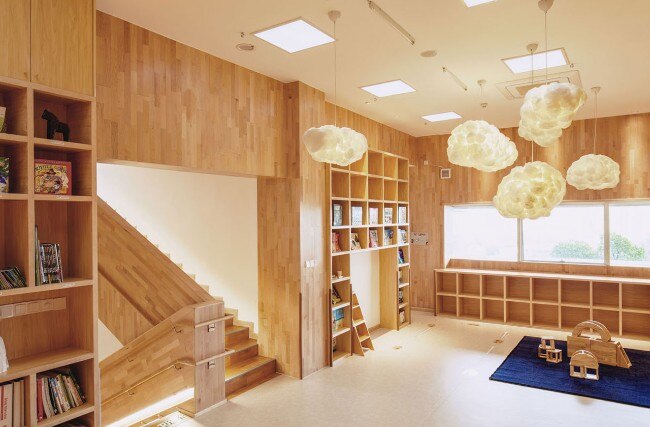 In Shenzhen, VMPDE Design turns an old building in a growing space for a Montessori kindergarden.
Architect Egide Meertens has renovated a terraced house in Grimbergen, featuring bright interiors and a simple and honest use of materials.