Ricordo che nel 2015 mi sono ritrovato a fine novembre a correre tra calli e vaporetti cercando di assaporare il profumo di quell'edizione poche ore prima che la Biennale chiudesse. Una guida con gli highlights mi avrebbe sicuramente aiutato a destreggiarmi in quell'immenso panorama che è la Biennale. Quindi non potevo esimermi dal comporre una guida/elenco di quello che farei se mi trovassi nella stessa situazione proprio adesso che la città di Venezia è stata sommersa dall'acqua alta, con la speranza che l'urgenza di arte non fermi il turista intrepido. Tutte le tappe citate sono regolarmente aperte.

La mia visita inizierebbe da una veloce passeggiata all'Arsenale. Nella mostra di Ralph Rugoff il video sembra essere uno dei medium dominanti, ma non avendo molto tempo mi soffermerei su Rubber Pencil Devil di Alex Da Corte e No history in a room filled with people with funny names 5 di Korakrit Arunanondchai. Imperdibili anche i lavori installativi di Teresa Margolles, Harris Epaminonda, Anthea Hamilton, Rosemarie Trockel. La presenza femminile è sicuramente uno dei tratti distintivi di questa edizione e questi lavori descrivono con una forte carica poetica il ruolo della donna nella società contemporanea.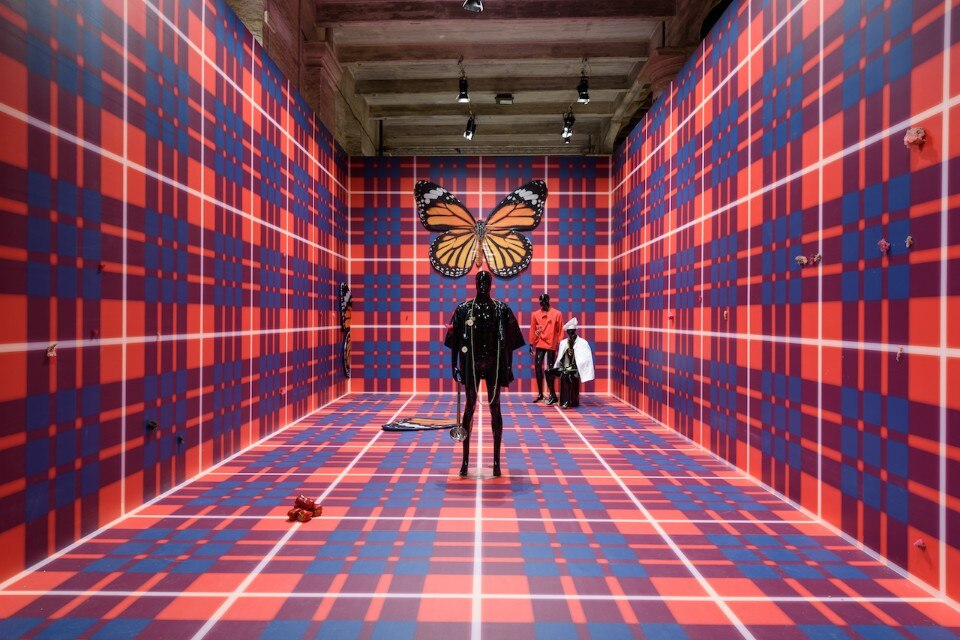 Arrivati in fondo alla mostra tra i Padiglioni Nazionali presenti all'arsenale visiterei "Ghana Freedom" (Padiglione Ghana) e "Trans Tropicalia" (Padiglione del Perù). Prima di lasciare l'Arsenale cercherei, probabilmente fallendo, di non perdermi nel labirinto del Padiglione Italia "Neither Nor" ascoltando le voci di Chiara Fumai, riparandomi sotto gli ombrelloni di Liana Moro e facendo amicizia con i personaggi di Enrico David. Sempre all'Arsenale il 22 e il 24 Novembre sarà possibile assistere al Performance Program a cura dello stesso Rugoff e Aaron Cezar. Dalle 10 alle 18 il pubblico assisterà a una serie di performance di artisti internazionali che operano tra la danza, il teatro e le arti visive; sicuramente ci andrei.
Correndo al Padiglione Centrale dei Giardini non è possibile perdere il super-instagrammato robot spargi sangue Kuka di Sun Yuan e Peng Yun e l'iconica e irremovibile lastra di marmo del Leone d'oro alla carriera Jimmie Durham soffermandosi sul testo di accompagnamento del lavoro che descrive la storia di questo oggetto evocandone le implicazioni politico-sociali.
Dei Padiglioni Nazionali questa volta la mia scelta ricade sul Padiglione della Korea pervaso da corpi danzanti e sonorità techno e su quello della Spagna in cui il respiro è al centro del lavoro di Itziar Okariz e Sergio Prego. Se non ci fosse la coda, che nei giorni dell'opening mi ha fatto desistere dal visitare il Padiglione Francia che ospita il lavoro di Laure Prouvost, sicuramente vorrei farmene un'opinione personale.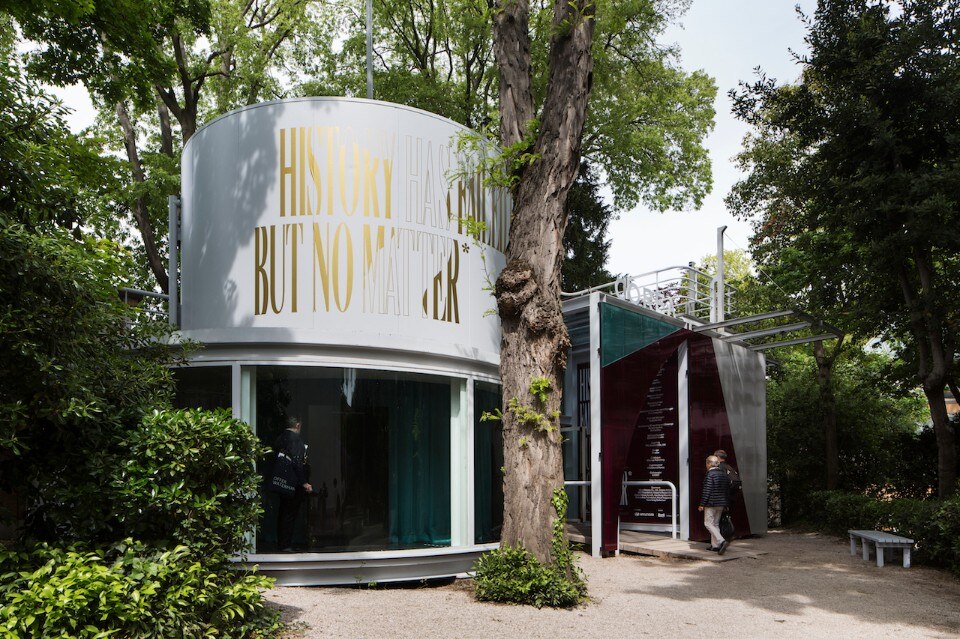 Dei Padiglioni Esterni sparsi per la città raggiungerei affrontando il dondolio di un vaporetto l'isola della Giudecca per immergermi nei peluche colorati dell'Islanda e poi prenderei il catalogo del Padiglione Taiwan di Shu Lea Cheang, presso il Palazzo delle Prigioni, per leggermi poi con calma il testo di Paul B. Preciado non avendo il tempo di immergermi in questa complessa installazione video.
Il tour è quasi terminato, ma non potrei lasciarmi sfuggire la mostra "Hillary" di Kenneth Goldsmith a cura di Francesco Urbano Ragazzi al Teatro Despar. Hillary Clinton in persona è passata recentemente a rileggere le sue email dopo lo scandalo che l'ha coinvolta, diventando lei stessa oggetto-soggetto d'arte. Al tramonto, sperando nel riflesso autunnale del sole sulla laguna, concluderei il mio tour-de-force a Palazzo Grassi abbandonandomi nella luce della moltitudine di quadri di Luc Tuymans raccolti sotto il titolo "La Pelle."
Evento:

58. Esposizione Internazionale d'Arte della Biennale di Venezia

Dove:

Venezia

Date di apertura:

11 maggio - 24 novembre 2019