Quella dell'artista americano Daniel Arsham con The Pokémon Company è una collaborazione di lunga data. La mostra "A Ripple in Time" (trad. "Un'increspatura nel tempo"), inaugurata ufficialmente il 12 febbraio 2022 presso Nanzuka Underground, segna infatti la terza puntata del progetto artistico di Arsham dedicato al mondo dei Pokémon, dopo le mostre "Relics of Kanto Through Time" (trad. "Reliquie di Kanto nel tempo") presso la galleria Nanzuka e al Parco Museum di Tokyo nell'estate 2020, e "Time Dilation" (trad. "Dilatazione del tempo") alla galleria Perrotin di New York, nel gennaio 2021. 

Il nuovo progetto espositivo di Arsham si articola in cinque esposizioni in diverse locations: "A Ripple in Time" presso Nanzuka Underground, "Ancient Power: Hidden in the Ruins" (trad. "Antico potere: Nascosto nelle rovine") presso Nanzuka 2G, "Field Research" (trad. "Ricerca sul campo") presso 3110NZ by LDH kitchen, "Hidden within the Tall Grass" (trad. "Nascosto nell'erba alta") in Sogetsu Plaza, e "Pokémon of Future Past" presso Roppongi Hills 66 Plaza.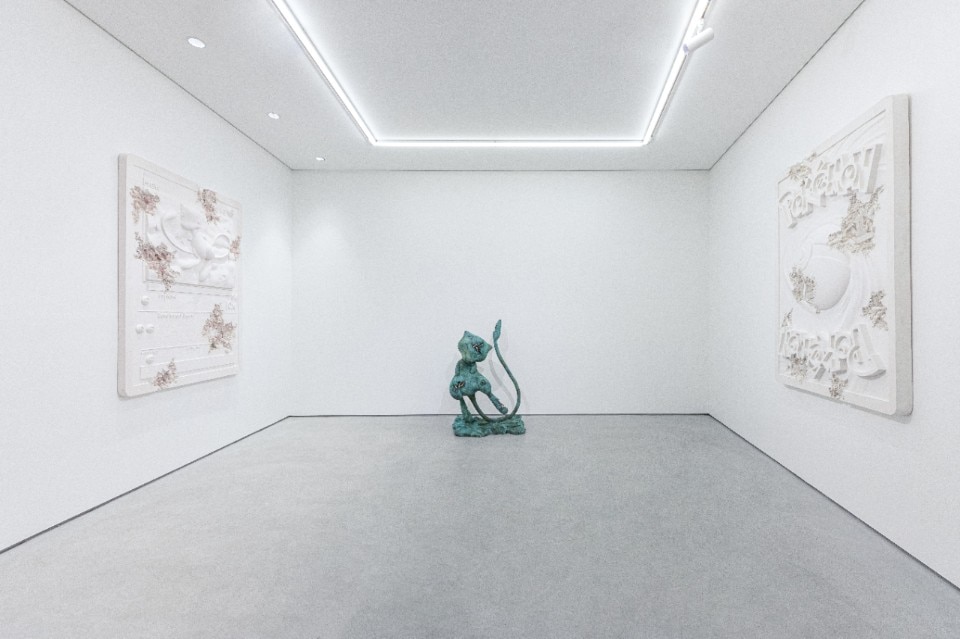 Insieme alla mostra, l'artista ha rilasciato una limited edition di 500 pezzi della carta Pokémon Mew cristallizzata, disponibile dall'11 febbraio 2022. La scultura è una replica della prima edizione della carta Mew del celebre gioco di carte collezionabili. Realizzata in resina bianca e polvere di cristallo, rappresenta una versione in scala ridotta dell'edizione in granito nero e cristallo realizzata in collaborazione con EYEFUNNY OBJECTS. 
Ogni pezzo arriverà in una confezione personalizzata e includerà un'etichetta olografica per verificare il numero di edizione e l'autenticità. 
Immagine in apertura: Daniel Arsham x Pokémon Crystalized Mew Card (white), 2021, Resin, H30.4 x W21.7 x D4.4 cm, ©2022 Pokémon. ©1995-2022 Nintendo/Creatures Inc./GAME FREAK inc. ©Daniel Arsham, Courtesy of Nanzuka.