Sustainable, recyclable, circular, natural, ethical and even vegan. The 2018 edition of Milan's design week has applied these adjectives with such intensity as never before to design of all kinds: gallery experimentation, limited series and industrial products, plus the Living Nature Pavilion by Carlo Ratti alongside the Duomo. But it's not so easy to understand if the green approach is taking hold in the world of design in a solid way or if it is simply a fashion with the public and is, therefore, used as an empty slogan. Or maybe this isn't the point. What is certain is that a growing number of designers and entrepreneurs are trying to give their own answer to environmental awareness that has expanded its own intensity over the past years and is attempting to find – also through government projects like Agenda 2030 for sustainable development and its 17 goals – new tools that can guarantee an eco-friendly future.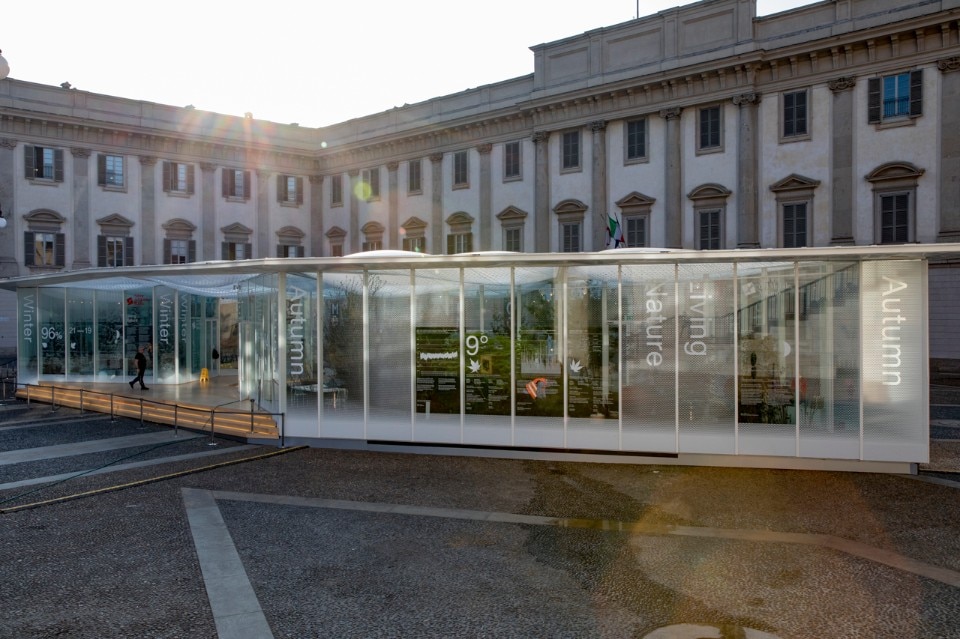 At the 2018 Salone del mobile, this green parade was opened by "De Rerum Natura. Un progetto di simbiosi felice", a collection of exhibitions, encounters and workshops inaugurated even before the official start to Design Week. The organisers – Cascina Cuccagna and Matteo Ragni Studio – worked on different scales with a varied group of proposals: from the Trapulin 2.0 vases by Pietro Corraini that hold flowers, leaves and herbs found along the road to workshops with raw dirt for kids, from modules for natural air bio-filtration and soundproofing by Urban Symbiosis Design to Eutopia by Francisco Gomez Paz, chosen to represent a "mutual functional relationship between man and nature". The chair by the Argentinian designer has a frame made with the special local Paulownia wood essence, ready to be harvested only after three years of growth (without replanting), with a considerable capacity to absorb pollution while being resistant and very lightweight. The installation at Cuccagna displayed Eutopia – 1,800 grams, only one hectogram more than the Superleggera by Gio Ponti – hanging from three balloons. Assembled by folding or snap-fits – the multi-laminated wooden legs are folded together in the shape of a cross and at the height of the seat they open to form various tops – it is the result of a refined and sustainable construction process. It's also the symbol of what Francisco calls "the fourth industrial revolution": that which allows designers to create on their own and anywhere – his workshop is in a small country hamlet 1,400 km from Buenos Aires, four people work there – an industrial design object of top quality – the chair is made with technologies like laser cut, numeric control and 3D printing – while respecting eco-friendly principles.
Design pragmatism also characterised the seven projects in the second edition of "Really: Circular by Design", which explored the potentials of the Solid Textile Board and Acoustic Felt (made by recycling Kvadrat textiles destined to be pulped) in addition to the opportunities offered by the transition to a circular economy. Benjamin Hubert, Christien Meindertsma. Claesson Koivisto Rune, Front, Jo Nagasaka, Jonathan Olivares e Raw Edges dealt with this new – completely recyclable ­– material by creating furnishings potentially aimed at clothes stores. Right near the showroom that hosted Really in Brera, in Piazza del Cannone Miniwiz – specialised in developing sustainable technologies and processes – sweaty and flushed passers-by in Parco Sempione were given a practical demonstration of the Trashpresso, a name that is particularly suited to the first mobile factory fuelled by solar energy that can recycle any plastic and textile waste. Among the more interesting, and useful, products, the outcome of this transformation, we find tiles: it takes the equivalent of eight plastic bottles to make one of them, forty minutes for 10 sq m. In addition to these undeniable qualities, the fact it's used to help isolated communities or people in collecting and disposing waste, and therefore fighting against pollution, won Trashpresso the title "Green Hero" on the part of National Geographic.
The importance of the shift from fascinating theories to actual designs supported by companies is an extremely clear concept of another reality, this time all Italian, that proposed in the Isola district of Milan the exhibition "Lovely Waste". The promoter of the initiative is the Florence-based Source, which from a past dedicated to supporting self-production now embraces sustainable projects. Novo by Sebastiano Tonelli and Maki View by Filippo Protasoni best express the offer of this network aimed at companies that wish to investigate or invest in the possibility of transforming, even creatively, their own waste products into profits. Both are materials made from the discards of Woo Class Florence wood glasses: in Novo the "eyes", small residual parts from the frame milling, immersed in a layer of resin, create a new material, but also different graphic patterns; Protasoni's glasses are made with a semi-finished product obtained by milling some elements between the cracks.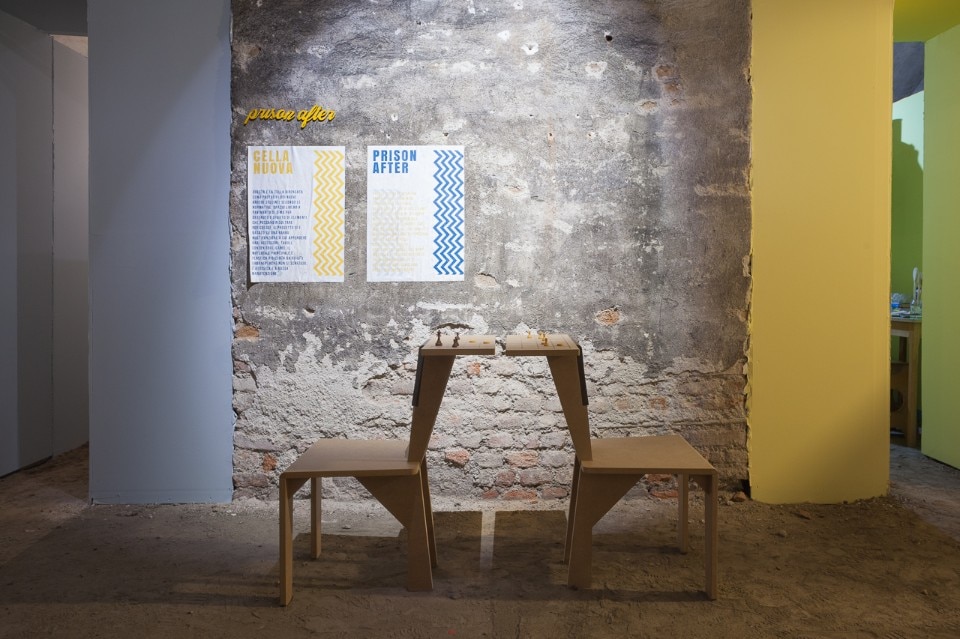 Recycling is also the theme, but applied to a social project, of "Stanze Sospese", an initiative that starts from an investigation of Milan's prisons to reconsider the living conditions of inmates. In the basements of Siam – Società d'Incoraggiamento Arti e Mestieri – on Via Santa Marta the furnishings of a cell in the Opera prison were reconstructed with recycled plastic – provided by the company Revet Recycling and engineered by Idea Plast – made by social woodworking shops, conceived to rationalise the (little) space at disposal and improve the life of inmates. They will be tested inside Milan's prisons and modified so as to reach the goal of serial production.
Also in the 5Vie area, green becomes design veganism with the exhibition "Vegan design – or the Art of Reduction" which presented ten objects by the Israeli designer Erez Nevi Pana made according to the precepts of a specific ethical position that in essence aims to find the answer to a single question: Is design possible without using any animal-based materials? A rigorous and fascinating project that must be credited with raising the awareness of visitors, just like "Mutant Matter" by the Dutch collective Dutch Invertuals. Wendy Plup and Franklin Till proposed a survey of our material future: denouncing the effects that the "games" of humans have had upon materials – with Future Remnants by Mandra van der Eijk – calling attention to the quantity of radiation we are subject to – Tangible Matter by Marlou Rutten – or inviting viewers to discover and come into contact with materials in an increasingly digitalised and detached world – Touchables by Fleur Hulleman. And, ultimately, underlining how the human factor is the inescapable point of departure and arrival for any project in step with the times.