During Fuorisalone 2018, the 5Vie design district offers a rich program that will liven up the historic center of Milan with exhibitions, performances and workshops. There are five core venues not to be missed: a cycle of four curatorial projects with emerging designers, the exhibitions at Palazzo Litta, an exhibition on Nanda Vigo's work in Via Gorani 8, the Seletti Design Pride with its evening party in Piazza Affari and the Stanze Sospese interior project made in collaboration with Milan's prisons. In addition to these, dozens of showrooms will open their doors, there will be forums, workshops and installations in local museums and galleries. The complete program is available on the 5Vie website.
Between art and design: four curators, ten designers.
Four exhibition projects, 'Unsighted', 'Arcadia', 'Vegan Design' and 'Panorama' will be on show in via Cesare Correnti 14 and the former Meazza space in piazza Cardinal Massaia. 'Unsighted' is curated by Nicolas Bellavance-Lecompte with designers Anton Alvarez (Sweden/Chile), Bahraini Danish (Bahrain), Eric Schmitt (France), Niamh Barry (Ireland), Omer Arbel (Canada), Roberto Sironi (Italy) and Seo Jeonghwa (Korea). Each designer was asked to create an object, without knowing the exhibition context: an anti-site-specific approach in favor of a more universal object. In 'Arcadia' curator Alice Stori Liechtenstein asked Sara Ricciardi to reinterpret the rooms of her castle in Austria, while Maria Cristina Didero presents the "vegan design" of Israeli designer Erez Nevi Pana. With 'Panorama', Annalisa Rosso curates a solo exhibition of Italian designer Valentina Cameranesi.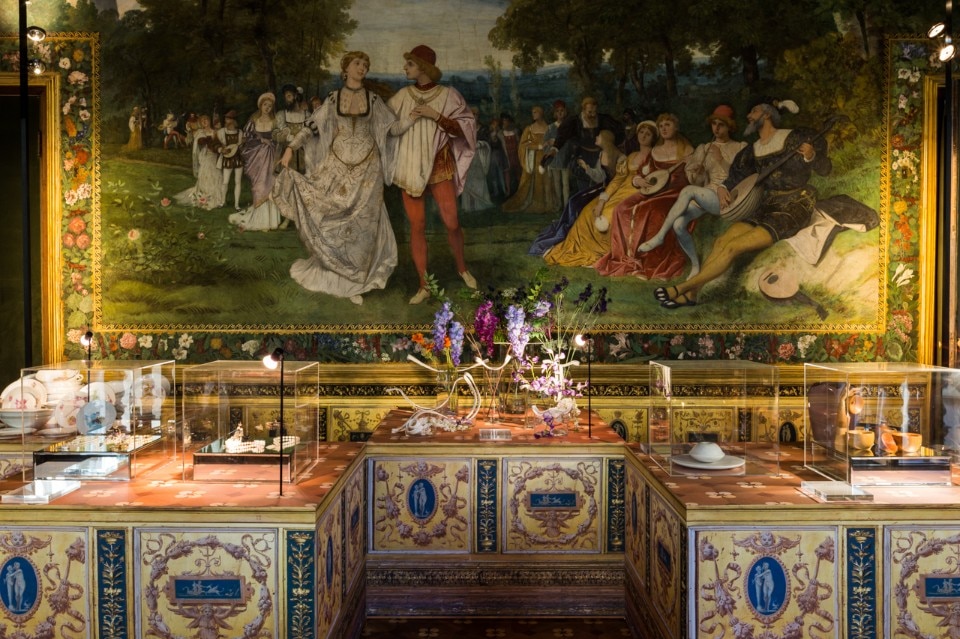 Palaces and Museums
At Palazzo Litta "The Litta Variations / 4th movement" will be a combination of music, architecture and nature with guests like Asif Kahn, Michele De Lucchi, Andrea Branzi, Faye Toogood, Leo Di Caprio, Vito Nesta and Sebastian Herkner. At Palazzo Turati, "Masterly The Dutch" is the event dedicated to Dutch design and craftsmanship, while in the Antico Oratorio della Passione building Markus Benesch celebrates the playful aspects of design. In the Cavallerizze of the Museum of Science and Technology there will be the selected projects of the Lexus Design Award accompanied by an installation by Sota Ichikawa. At the Diocesan Museum Lensvelt presents Nothing New, a rich selection of projects already seen but always enjoyable, by Studio Job, Richard Hutten, Marcel Wanders, Maarten Baas, Maarten van Severen Nina Graziosi, Bertjan Pot, Atelier van Lieshout and Space Encounters. In the basements of Siam, Society of Encouragement of Arts and Crafts, Susanna Conte curates Stanze Sospese, a collaborative project between designers, prisoners and philosophers to rethink the detention cells, with furnishings made by social carpentry workshops.
Design district:

5Vie

Event:

Fuorisalone 2018 / Salone del Mobile 2018

Opening dates:

17–22 April 2018

Location:

Milan, center

Website:

www.5vie.it