We met  Maarten Baas at the Wallpaper*Handmade exhibition, where he displayed Forever Young, a playful playground installation made in collaboration with brass-crafting company Henge. Besides Henge, the Dutch designer showcased pieces at Moooi, Lensvelt, Lasvit, Rossana Orlandi and Valerie Objects. 

It looks like there is a child in everything you do. How is this true?
I try my best to make it look more mature, but it fails all the time! (laughing). I just like that style. The whole world is made in lines and symmetry… I like it better when it looks how I make it, so I can't help it! I just do it like that. It's a more difficult process because all machines work in straight lines and symmetry. I wish I could make symmetrical things: than you only need to design half of it because the other half is the same. Here it's always irregular and asymmetrical but in the end I like it. The fact is that I take out the logic — that's what I do, in all my work I try to question the logics, the standards that we claim to have acquired, which we don't want to discuss anymore: a chair is like this, a minute is a minute. All those unconscious rules which we agree with. I like to shake that up a little bit, to show another truth within the same circumstances, within the same rules, how to say. For instance the clocks. A human being makes the minute, because not every minute is exactly the same thing. A clock suggests that every minute is equal,  but every minute is totally different. Why do we consider every minute as an exact same thing?  
On each level I try to question those logical and rational ways of thinking. As a result it's also logical to design in that way.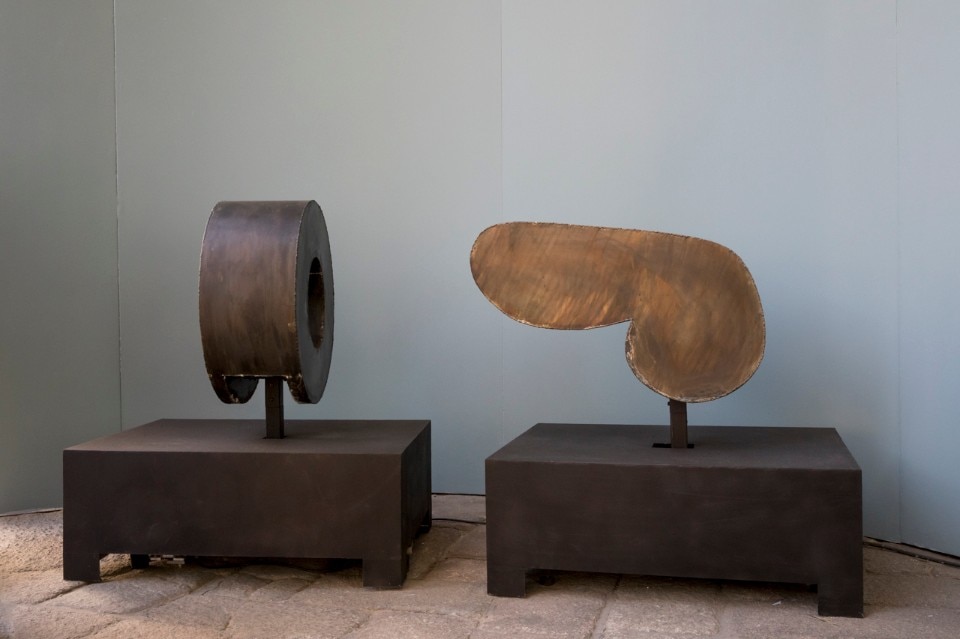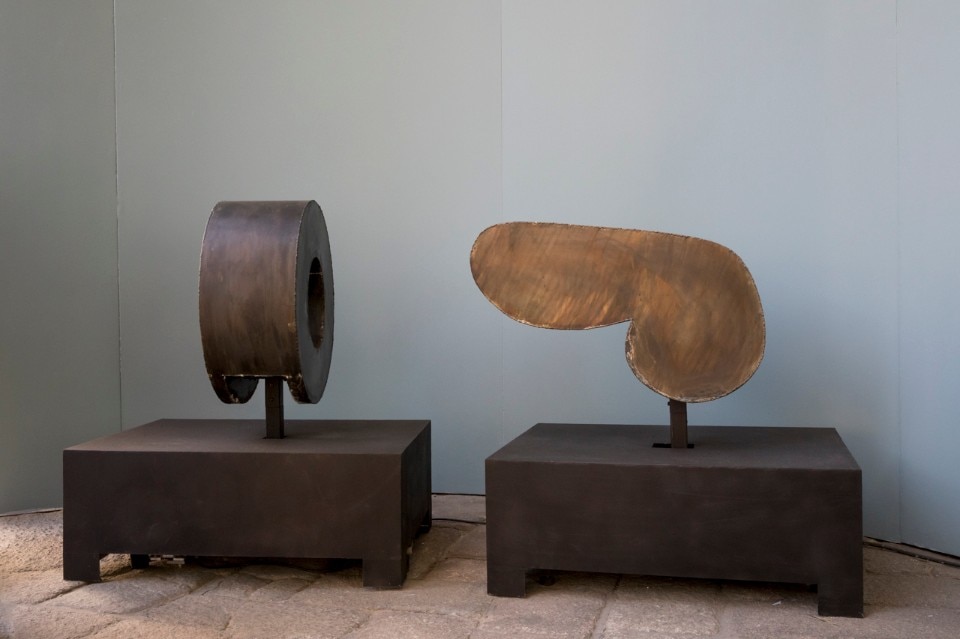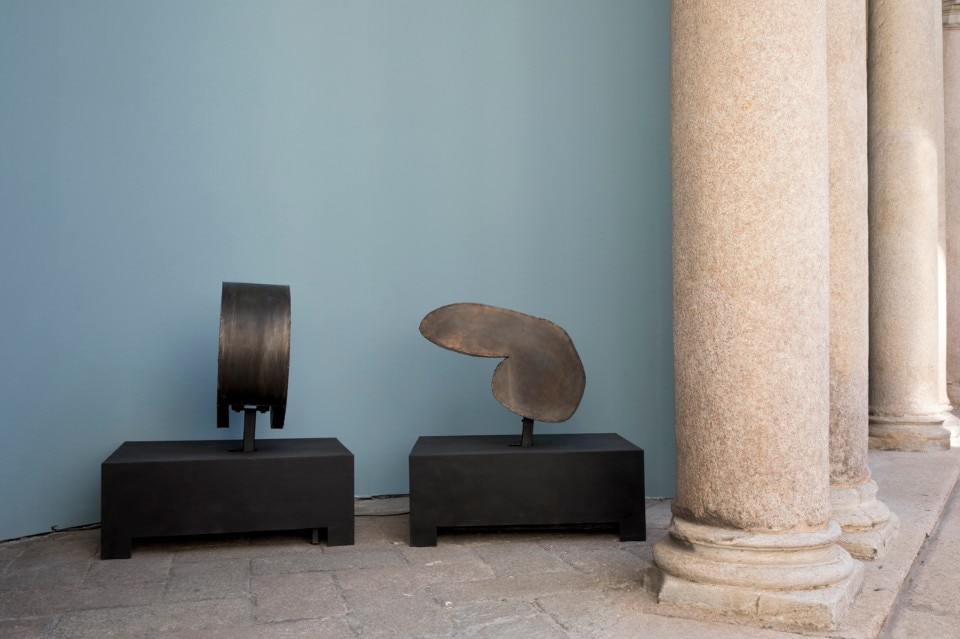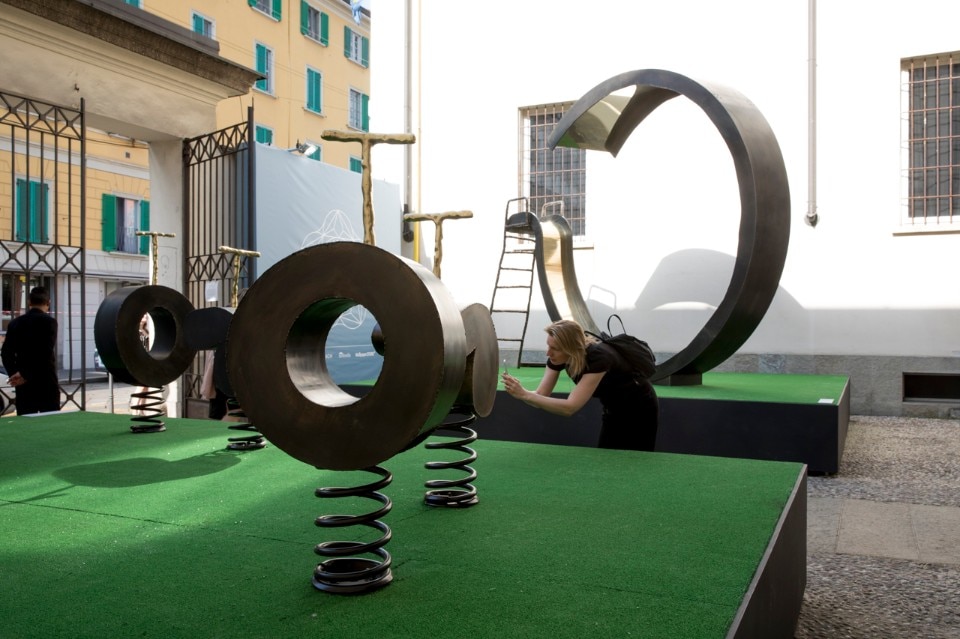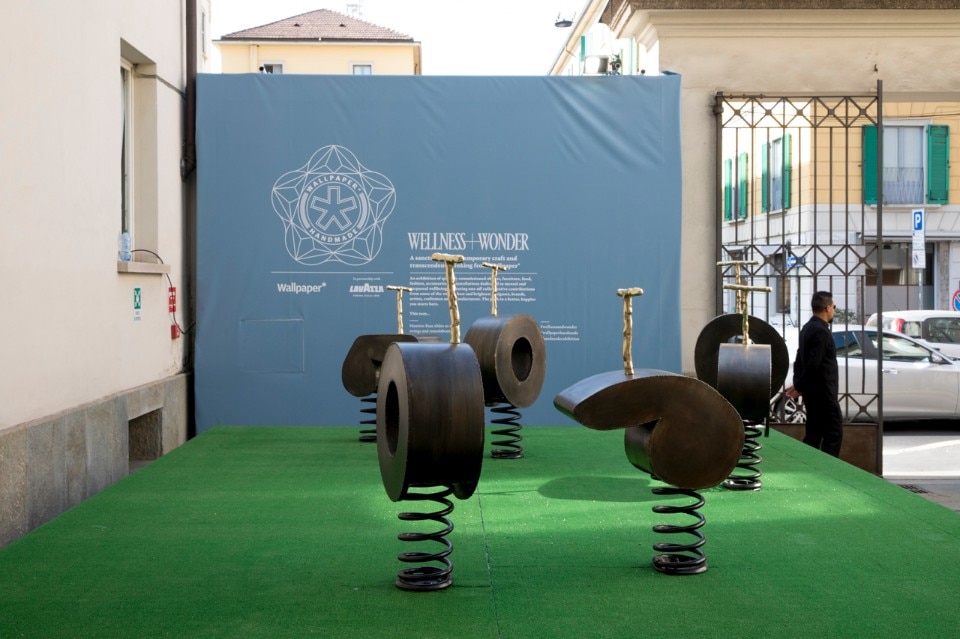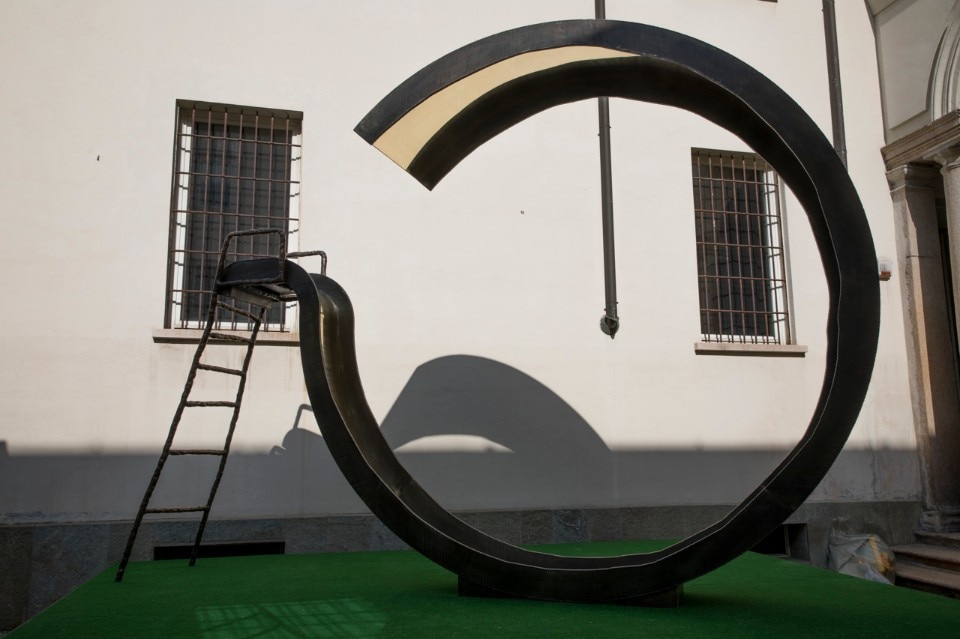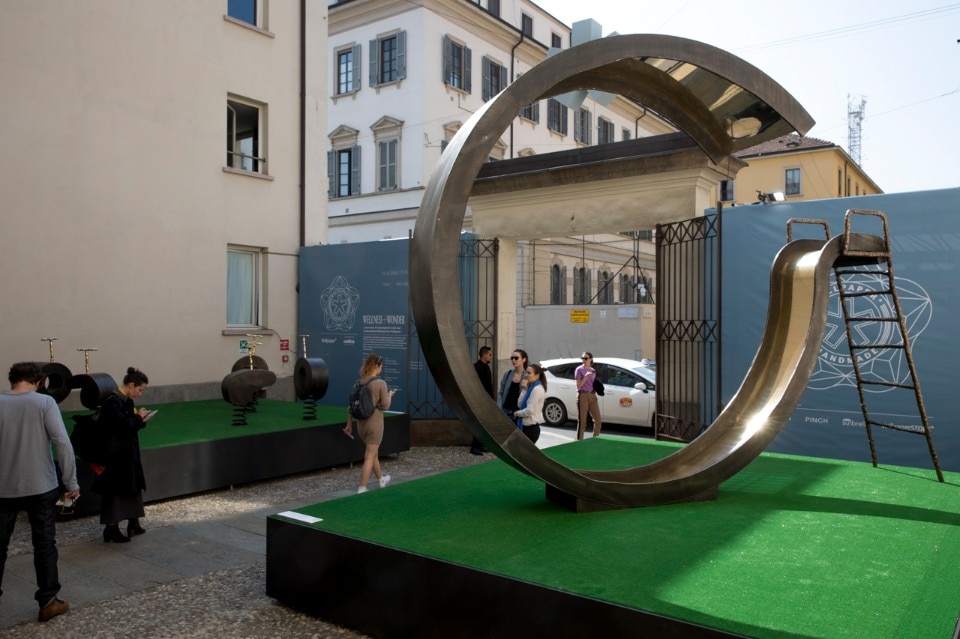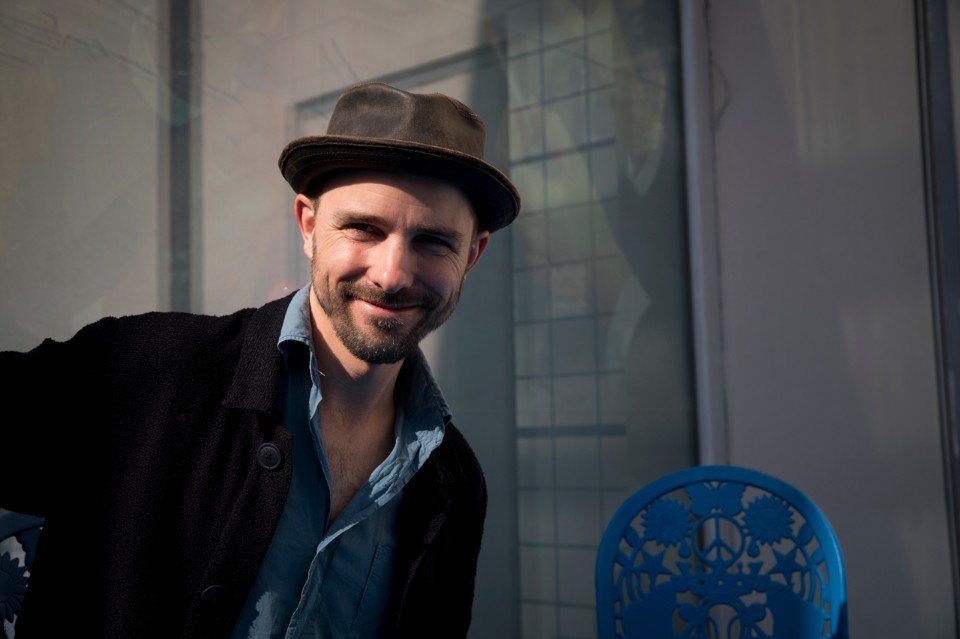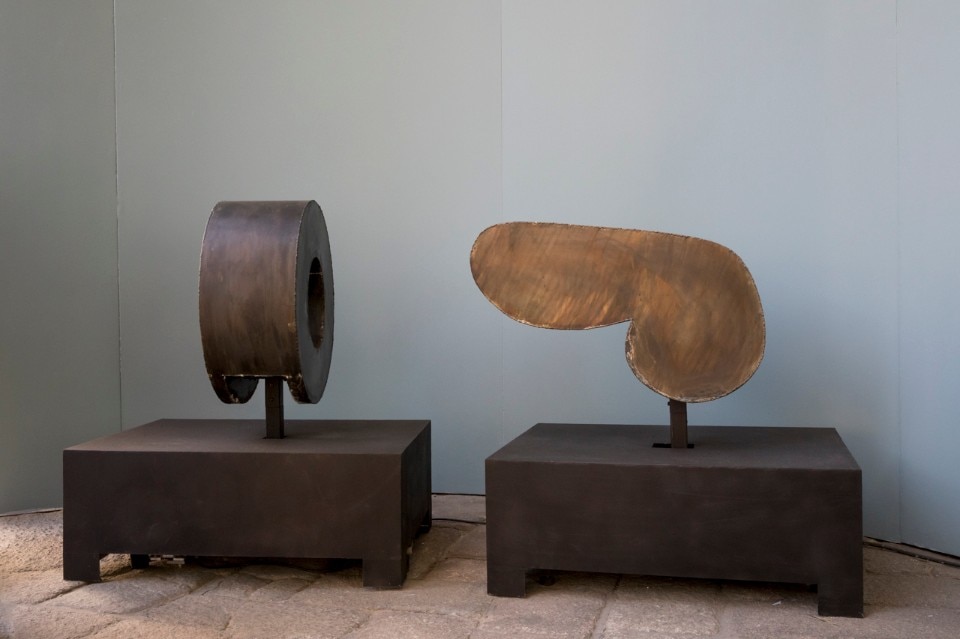 Img.1 "Forever Young", exhibition view, Fuorisalone 2018, Milan
Img.2 "Forever Young", exhibition view, Fuorisalone 2018, Milan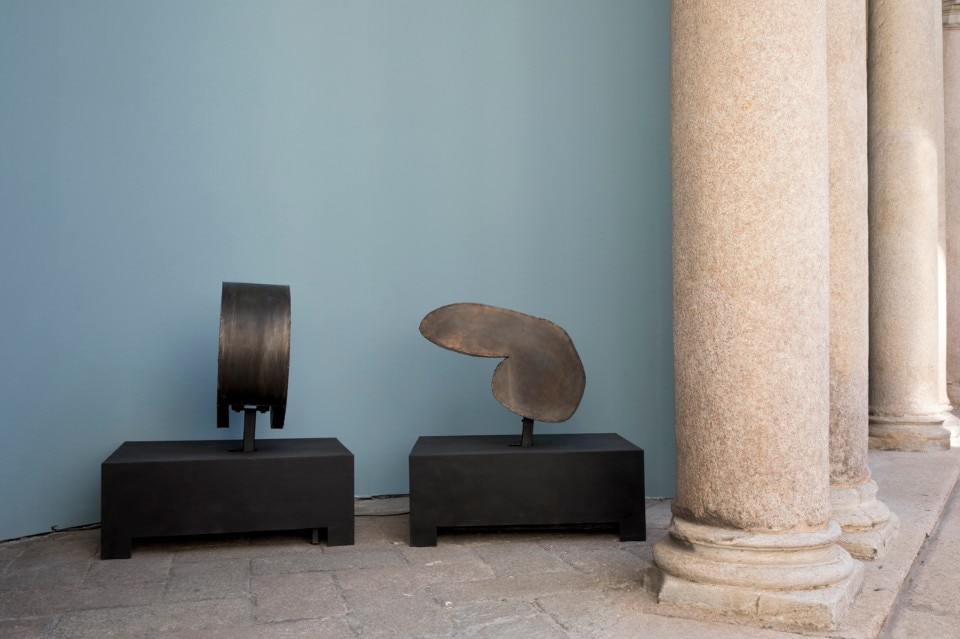 Img.3 "Forever Young", exhibition view, Fuorisalone 2018, Milan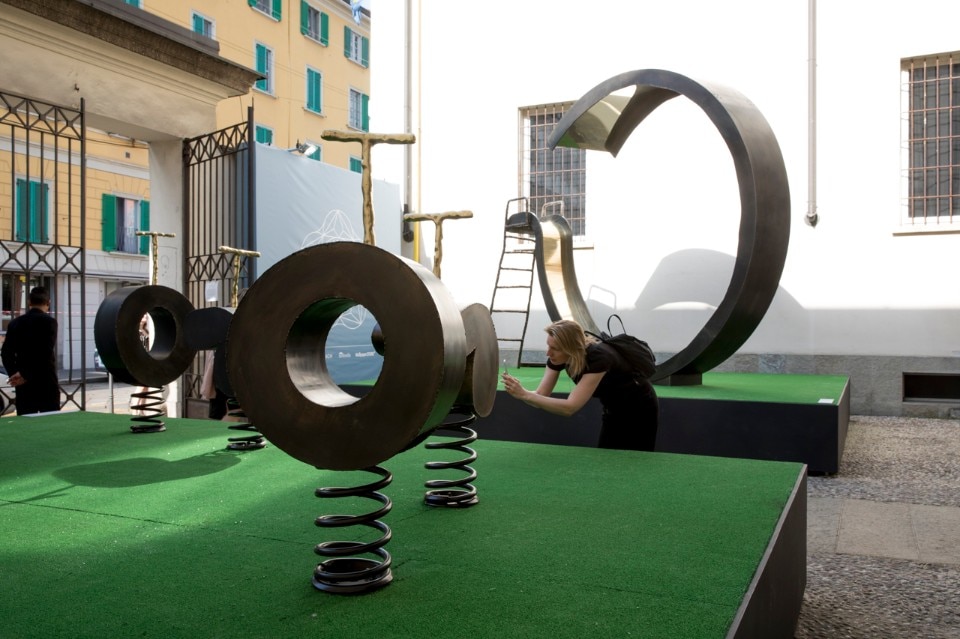 Img.4 "Forever Young", exhibition view, Fuorisalone 2018, Milan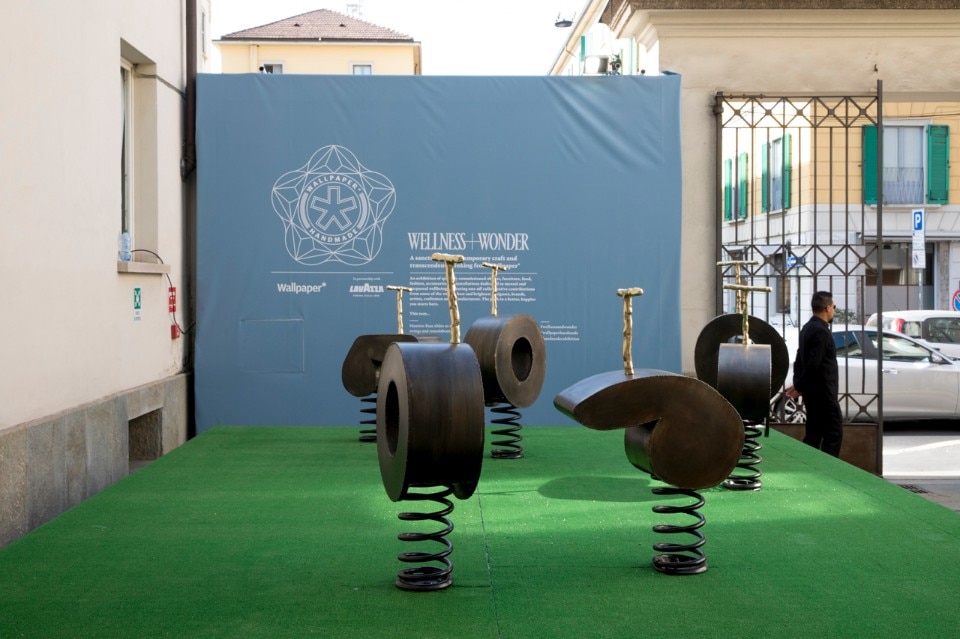 Img.5 "Forever Young", exhibition view, Fuorisalone 2018, Milan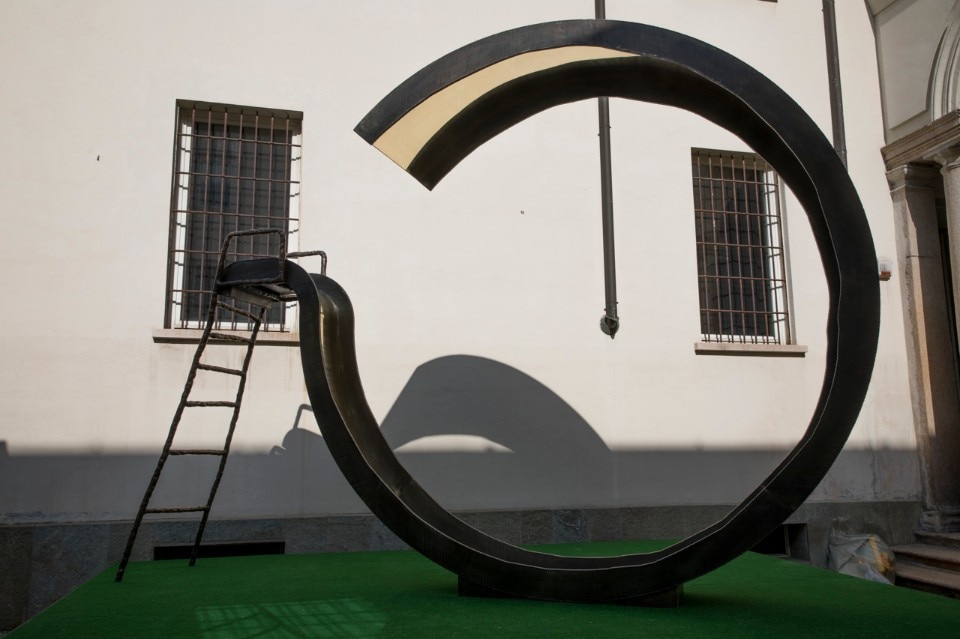 Img.6 "Forever Young", exhibition view, Fuorisalone 2018, Milan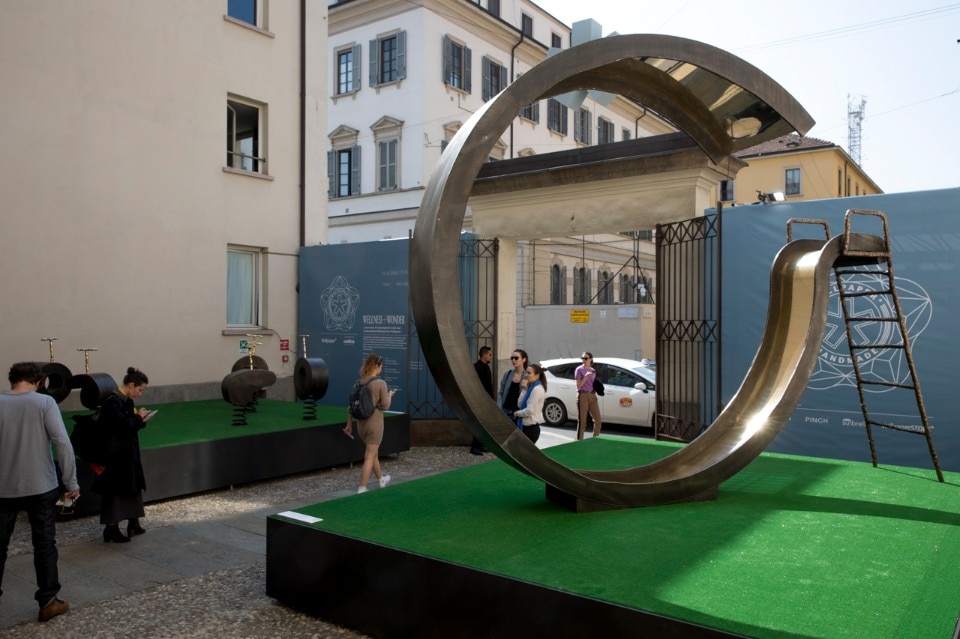 Img.7 "Forever Young", exhibition view, Fuorisalone 2018, Milan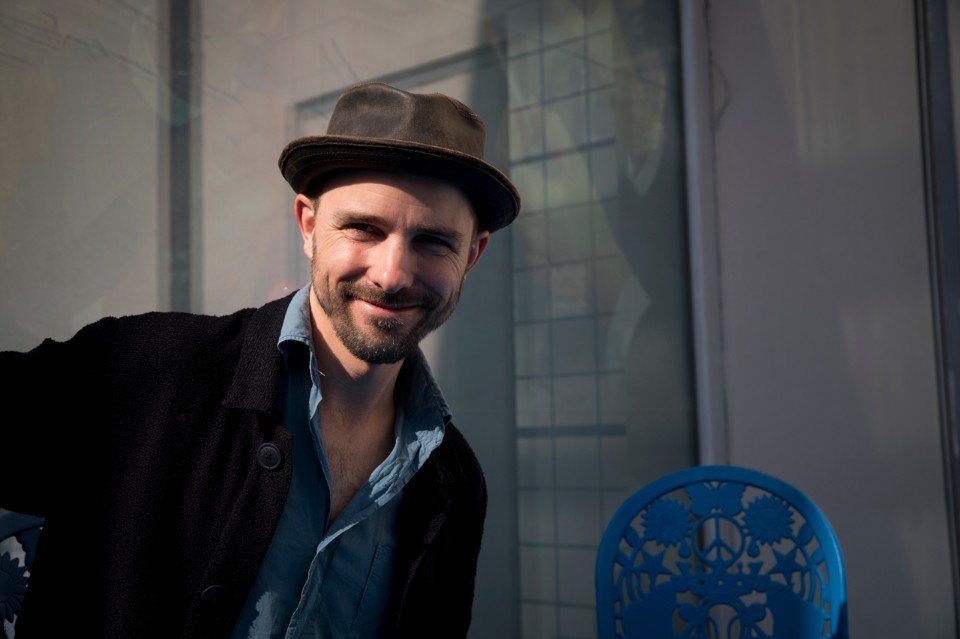 Img.31 "Forever Young", exhibition view, Fuorisalone 2018, Milan
What's your relationship with performance, theatre and design?
I usually get questioned whether if I am a designer or an artist. I would like to add a third profession that is theatre design, as I consider all of my pieces a kind of set for a theatre play, for a story to tell in real life. Also when I was still a student I was thinking that I should become a set designer eventually. I did some projects in set design when I was still a student, so that was always a bit my direction, but then I graduated with the Smoke furniture collection and then my career turned more into product design. So my plan drastically failed. I never became a theatre designer but still I like to combine those two worlds and the more I develop my work the more I can add that to it. I like to tell a story with everything I make so I like to add some theatrical elements to it, using the object by itself, or using real actors. Last year in Eindhoven, in the Dutch Design Week I curated an exhibition where really everything was combined: umsic, film, fine arts and photography. There, I felt that this is the direction to go. It's not only theatre design or furniture design, but a combination of both, where something magical can happen. I have always been interested in all those disciplines and see how to stretch the borders a little bit and find new areas that are undiscovered yet.
What is your ideal project?
Probably the one in Eindhoven was reaching this ideal project. There was a wide audience and I like the interaction with people, so the exhibition becomes alive. I also did a dinner with a very good chef from Holland, a Michelin starred guy, so we had dinners every evening. What I wanted to make was an exhibition where you have the feeling of a performance, like in a theatre, or the other way around. Somewhere in between those two worlds. This interests me much more than making another chair or another lamp.
Three tips to survive Salone?
Surrender. Nothing goes according to the plans and everything changes constantly… You cannot do anything else than dive into it and hopefully you're still alive at the end of the week. That's the rollercoaster ride where all kind of things are coming across you. There's one moment where I can feel totally fed up, and the other moment I can feel excited about what's happening. But it all comes and goes, it's like a storm. I always try to make my life as easy as possible, which is an easier way to surrender. So I get a good hotel, I take a taxi to move from one place to the other, I arrange everything so I don't have to think too much. Too much thinking it's not a really good thing to do during the week. And find your escapes every now and then. I prefer to be the whole afternoon in the park with nobody design-related, just walking around and being in a totally silent environment. So, surrendering, escaping, preparing: these are the three tips!
Exhibition title:

Forever Young

Designer:

Maarten Baas

Manufacturer:

Henge

Venue:

Fuorisalone 2018