Carminati Serramenti presents an inspiring project, where the customised window and door frame becomes a link between past and present.
Nature, warm weather, sun, desire for the sea and holidays. Dispersed between red earth landscapes and centuries-old olive trees, the Apulian masserie are the most desired residences for those who want to leave the city and immerse themselves in a relaxing atmosphere, almost like in the past. They are places rich in history where you can enjoy peace and quiet, the perfect retreat for those who want to live a rural-chic experience.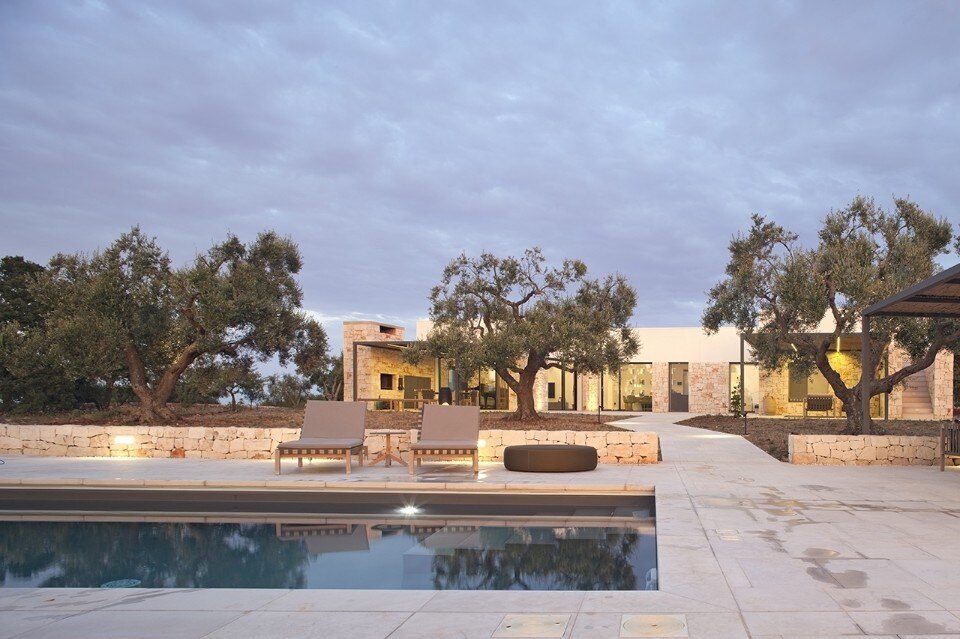 To frame the uncontaminated landscape of the province of Brindisi, Reisarchitettura used the products of Carminati Serramenti for the design of a country structure made with traditional systems and materials but, at the same time, open to modernity. Villa Ostuni looks like a typical farmhouse but with a clearly modern language and technology. The house is in fact equipped with all modern comforts, is completely home automation and self-sufficient. 
The simple C-shaped white volume faces north to keep you cool in warm seasons. The house opens with small windows to the south and large lift and slide openings to the north, providing the ideal air and light for a home dedicated to recreation and rest. The traditional stone cladding aligns with doors, windows and the external structure of the veranda, making Carminati Serramenti products protagonists in the architectural composition of the renovation project.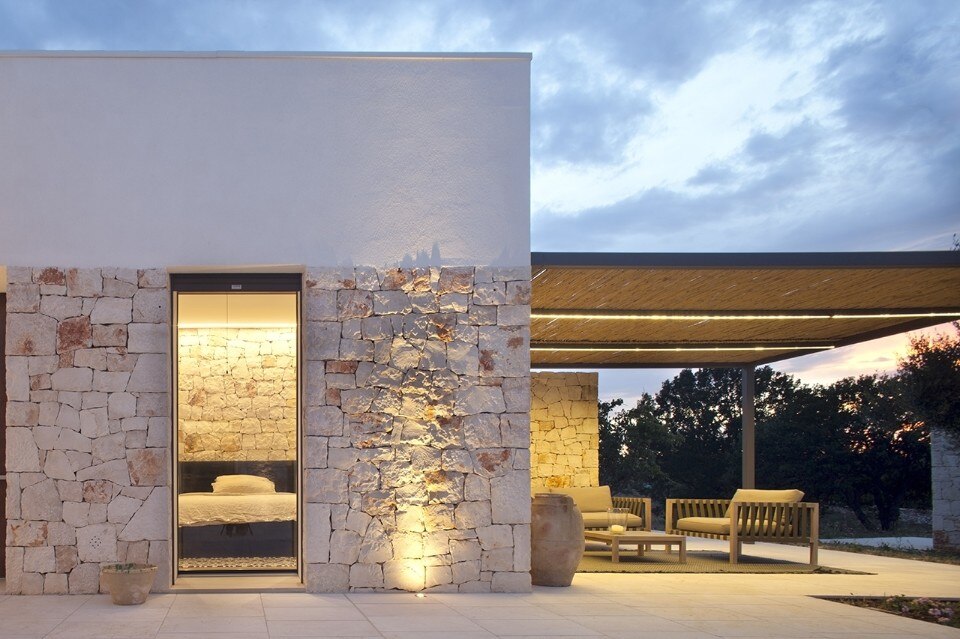 Frames are characterised by their thin profile which contributes to giving an elegant and modern look to the villa immersed in the rural context. The Skyline lifting and sliding doors have thin profiles of dark stained spruce that detach sharply from the other materials of the facade, framing the Apulian countryside. The other doors used, again chosen from the Skyline Minimal Frames collection, are made of structural glass and seem to disappear, highlighting the opening and the wall face used.
Company:

Carminati Serramenti

Products:

Skyline Minimal Frames

Website:

Project by:

Reisarchitettura

Website: