Starting from Salone 2018, Domusweb experiments with Arper new transversal forms of storytelling that define a virtual space for its product catalogue.
The phenomenon will not have escaped the attention of many: in recent years the Milan Furniture Fair has increasingly spread beyond the realms of its customary spaces and begun to invade more and more parts of the city to become an all-encompassing urban phenomena. Not only that, this extension has concerned not just space, but also time, so much so that even the broadest, most recent description of "Milano Design Week" already seems limiting, as the reiterations of the exhibitions on offer is widely extended into periods of time after the event that are not necessarily defined, above all through incessant action on web and social media.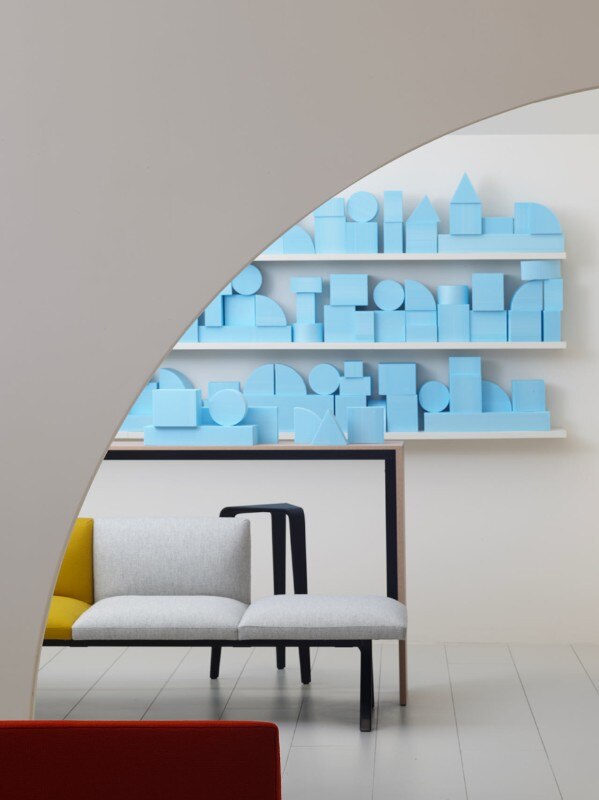 This has seen a strong emergence of a need to experiment with new transversal, inclusive forms of storytelling, able to thematise and convey the large quantity of content available but not always structured, combining breath of information with agile reading. The encounter between Domusweb and Arper constitutes in this sense a unique opportunity: providing the possibility to define a virtual space that resembles in all respects an architectural space: simultaneously large but calibrated, evocative but domestic.
The seed that generated this new narrative device is most definitely the physical space Arper set up at the Salone del Mobile 2018 designed by MAIO, an architecture studio based in Barcelona founded by Maria Charneco, Alfredo Lérida, Guillermo López and Anna Puigjaner, whose work has been displayed at the Venice Biennale as well as MoMA. Together is the thread that runs through it, placing "relationships" at the centre of the design vision and underpinning six design themes: Balance, Intuition, Family, Colour, Lightness, Play.

With a view to pure Total design, statements have been integrated and enriched by bringing together a wide range of different contributions from high-profile figures, with involvement of people such as Karole Vail (Director of the Peggy Guggenheim Collection), Deyan Sudjic (Director of The Design Museum in London), Umberto Basso (Managing Director of AKQA Italy), Dominik Tarabanski (photographer). The format developed by Arper (Creative Direction: Studio Lievore Altherr; Booth Design: Maio Architects; Booth Visual Concept: Clase; Booth Styling: Favaloro-Lucatelli) associates each theme with a room, dedicated spaces where the dialogue between the collections and the installations manages to transmit in a pervasive manner the conceptual core that for Arper arises from their research work: also in this case, continuous.