Il 12 giugno un gruppo di artisti, curatori e ricercatori provenienti da Hong Kong, Germania, Lettonia, Regno Unito ed Olanda hanno unito forze e competenze per lanciare online il progetto "Silence is Compliance: 寧嗚而死, 不默而生".
La data non è assolutamente casuale: il 12 Giugno ha segnato un anno di movimento sociale a difesa della democrazia a Hong Kong. Lo scorso anno la legge sull'estradizione ha scatenato violente proteste, galvanizzate nel 2020 dal sopraggiungere della contestata legge sulla sicurezza nazionale. Il progetto dà voce alla comunità artistica internazionale e si schiera a difesa della libertà di parola, espressione e stampa. In particolare, l'iniziativa ha preso forma quando lo scorso maggio più di 1.500 operatori culturali di Hong Kong hanno firmato una petizione allarmati dalle prevedibili conseguenze che la nuova legge sulla sicurezza nazionale provocherà in termini di libertà e autonomia.
Il progetto è promosso da Young Blood Initiative, piattaforma collaborativa fondata da Candy Choi attiva ad Amsterdam, Londra e Berlino, in collaborazione con Zine Coop, collettivo di Hong Kong, e We Are HKers, sito web gestito da professionisti che si occupano di cultura. Tre le sezioni consultabili sul sito silenceiscompliance.art. La prima, "From the Eyes of the Researchers" presenta oggetti e opere che illustrano momenti chiave della storia del movimento; "From the Eyes of the People" propone storie di vita di abitanti di Hong Kong; "From the Eyes of the Artists" si sofferma sul punto di vista di artisti e creativi.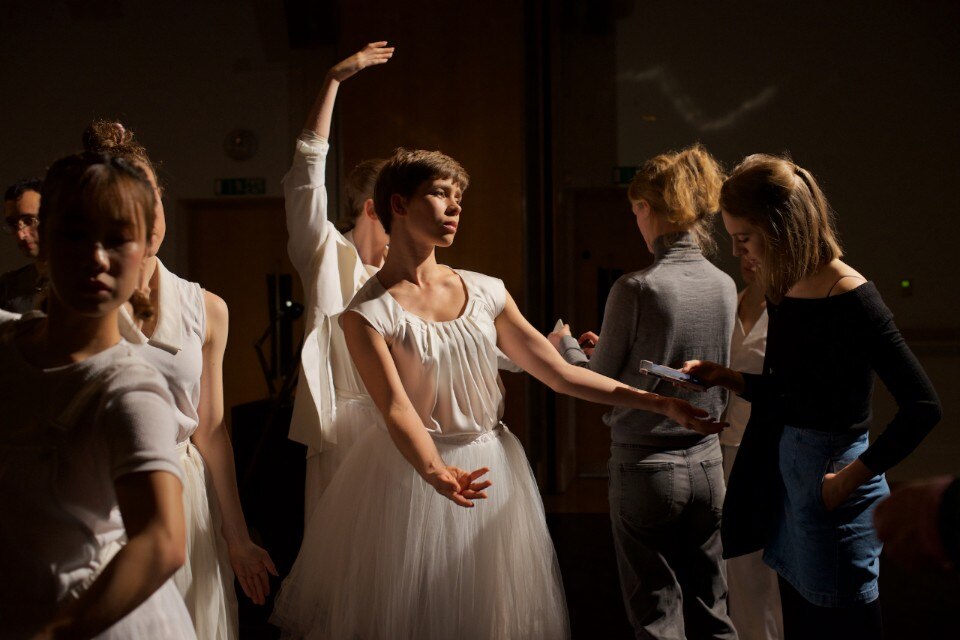 "Il progetto artistico presenta lavori creati principalmente da artisti e creativi di Hong Kong. Le opere sono state realizzate con l'intenzione di illustrare il movimento sociale da diverse prospettive, di artisti, ricercatori e cittadini", spiega la pagina introduttiva del sito web. La piattaforma presenta opere di artisti tra cui Niccolò Masini, Boms, Jaffe T, Bettina Fung e una performance di Ghost and Jhon, duo d'arte contemporanea di Hong Kong.
"Silence is Compliance: 寧嗚而死, 不默而生" evidenzia e promuove il mezzo artistico come fonte di aggregazione e veicolo di difesa di diritti.
Mostra:

Silence is Compliance: 寧嗚而死, 不默而生

Promosso da:

Young Blood Initiative

Collaborazioni:

Zine Coop e We Are HKers

Dove:

silenceiscompliance.art