A world-famous designer and the protagonist of several seasons of contemporary art, the one to usher in a brand new concept of made in italy, Enzo Mari has most of all been a great shaper of the design discourse, "the conscience of design" as Alessandro Mendini had defined him in 1980, in an editorial for Domus. During his long career in fact, in addition — more precisely, as a foundation — to the conception and production of hundreds of objects he ceaselessly developed a cross-disciplinary philosophical research, involving the realm of psychology,  anthropology and politics, that would be expressed in books and projects which soon became legendary. The origins to such transversal dimension of Mari's figure are to be found in the peculiarity of his education years.
Mari is not a designer; if his objects did not exist I wouldn't particularly mind. Mari, instead, is the conscience of us all.
A. Mendini, Domus 607, 1980
The origins to such a transversal trajectory as Enzo Mari's has been, are to be found in the peculiarity of his education years. Born in Novara, Northern Italy, in 1932, Mari studied Arts at Accademia di Brera in Milan form 152 to 1956, developing interests for literature, and for theories and experimentations in the realm of perception and in the social aspects of design practice: the logical construction of the work of art, aesthetics-based communication, dynamics in user's response.These first reflections would soon be expressed in different shapes.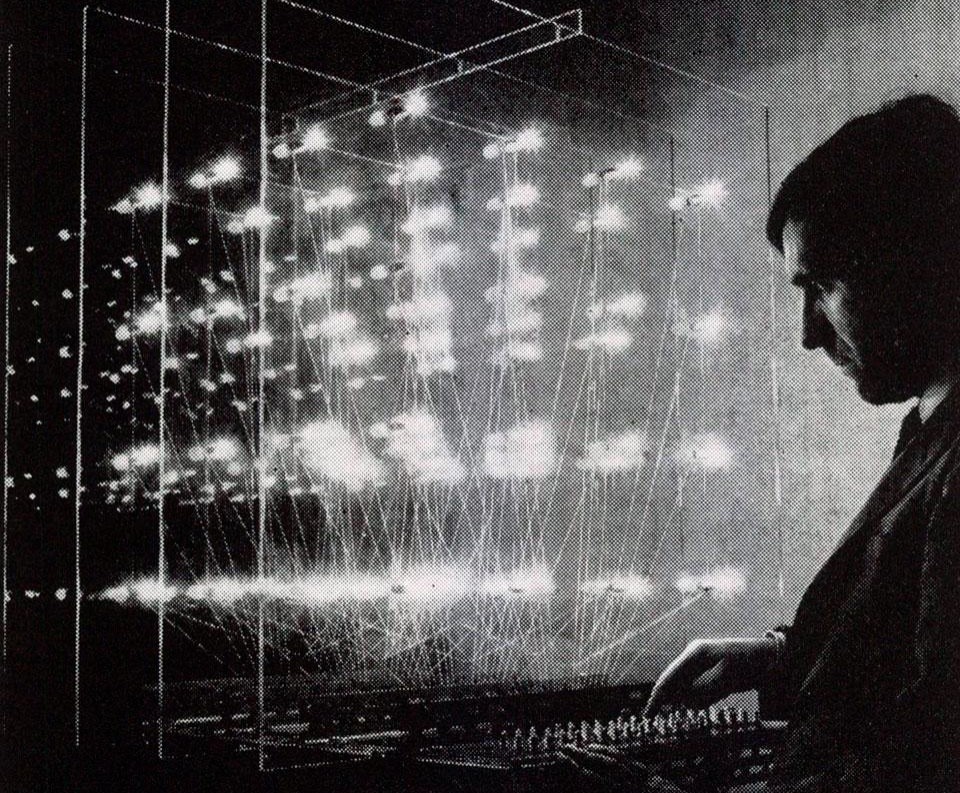 Enzo Mari
Enzo Mari
1965, Structure 793, small PVC tubes, 48 x 40 x 30 cm, Collection E. Righi
Enzo Mari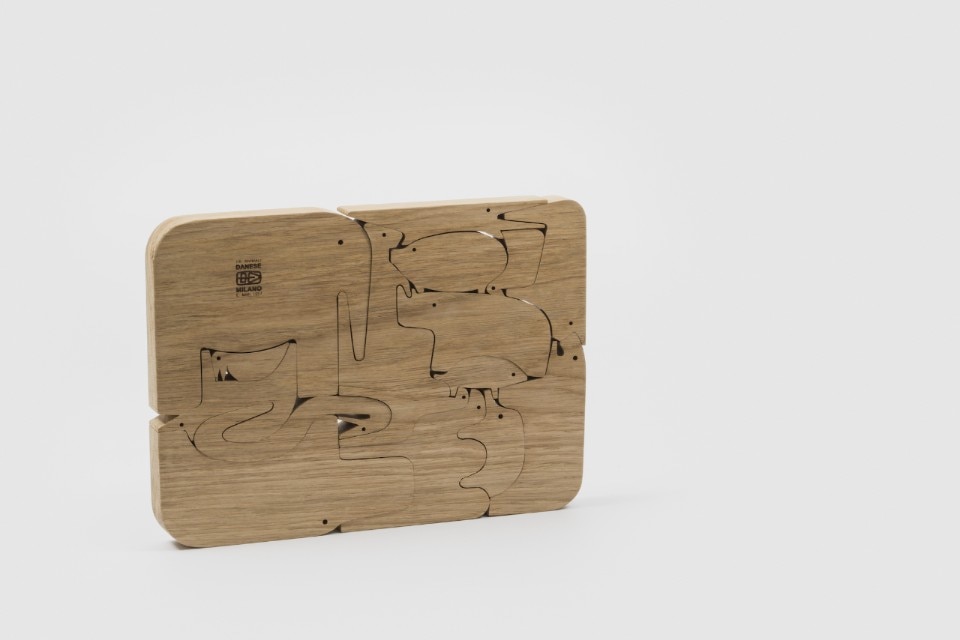 Enzo Mari
1957, 16 animals, interlocking game produced by Danese Milano in wood in 1959 and later in polyurethane, 5.5 x 36 x 27 cm, Danese Milano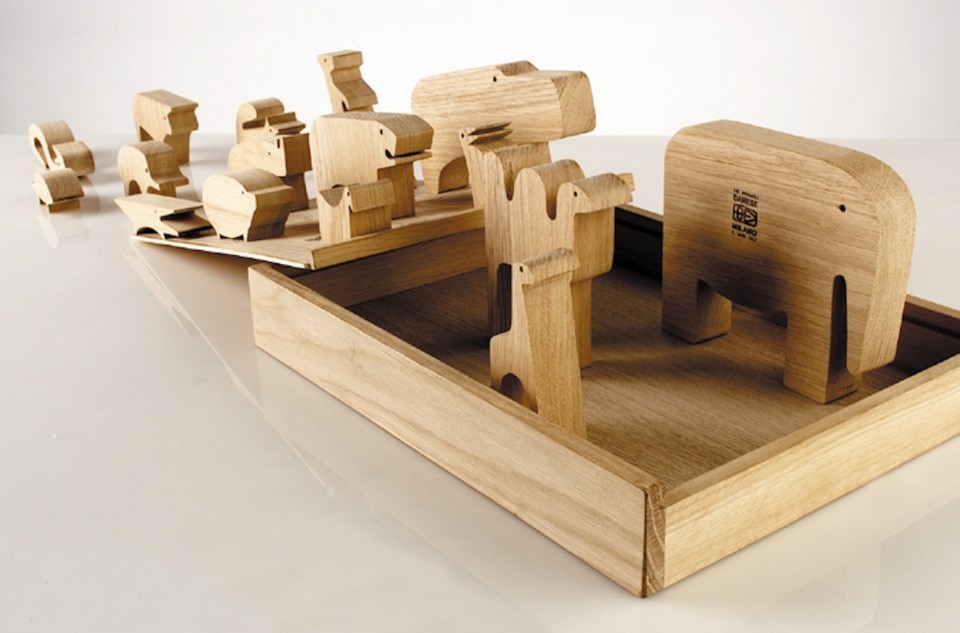 Enzo Mari
1957, 16 animals, interlocking game produced by Danese Milano in wood in 1959 and later in polyurethane, 5.5 x 36 x 27 cm, Danese Milano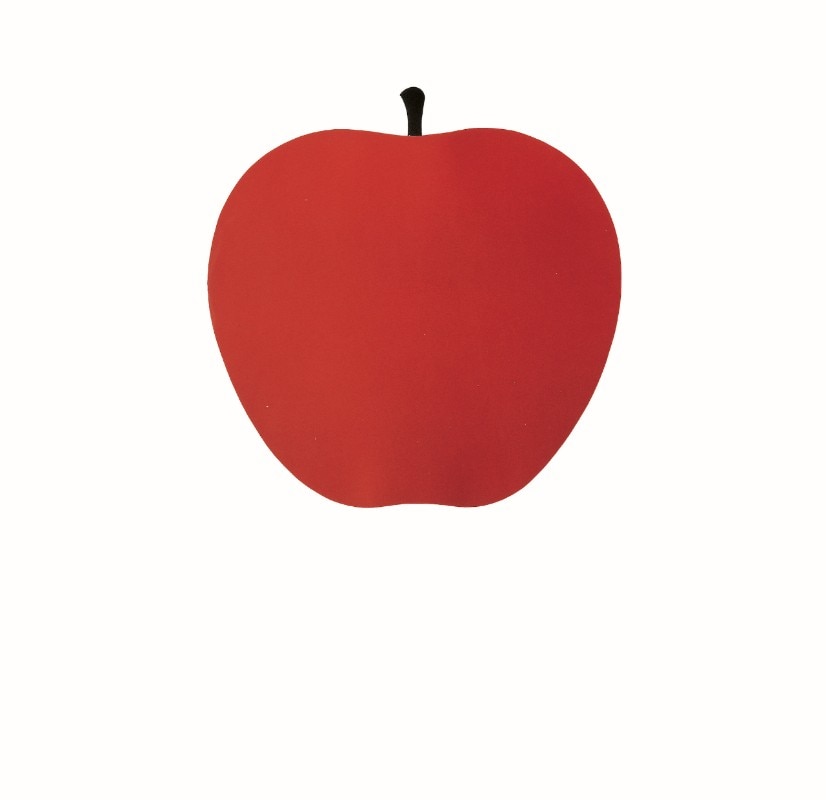 Enzo Mari
1961, The Nature Series, No. 1: the apple, with Elio Mari, silk-screen print on texilina paper, 112 x 112 cm, Danese Milano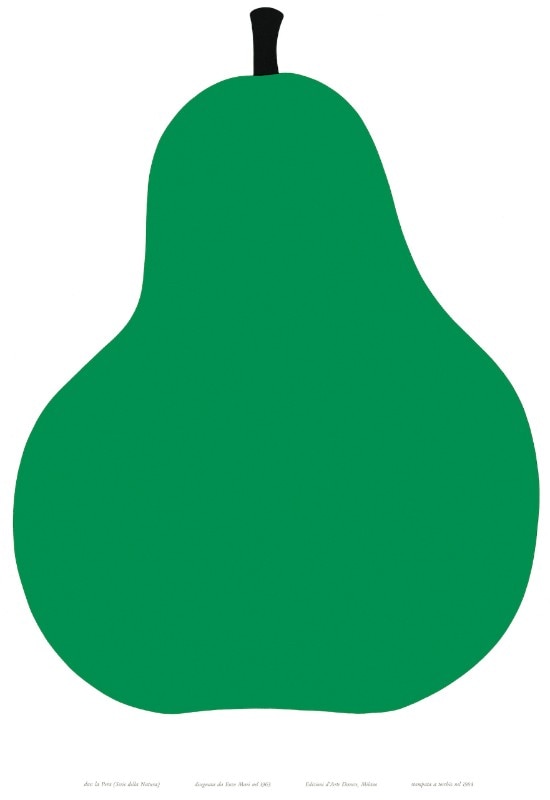 Enzo Mari
1961, The Nature Series, No. 2: the pear, with Elio Mari, silk-screen print on texilina paper, 112 x 112 cm, Danese Milano
Quattro, la Pantera - Enzo Mari - 1965 - Silkscreen Art Prints - Danese
Quindici, il Gorilla Enzo Mari - 1976 - Silkscreen Art Prints - Danese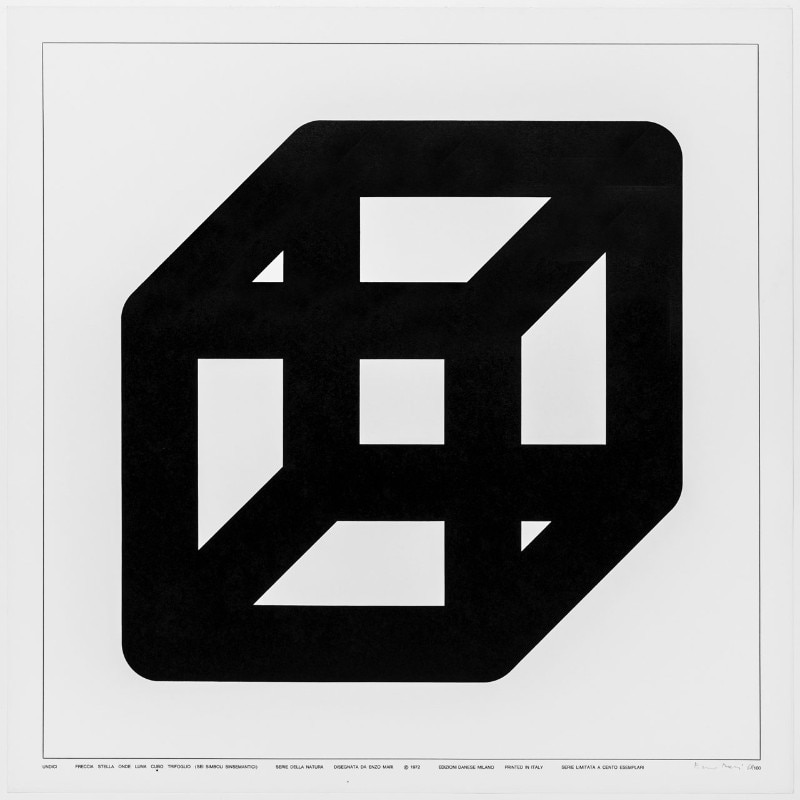 Enzo Mari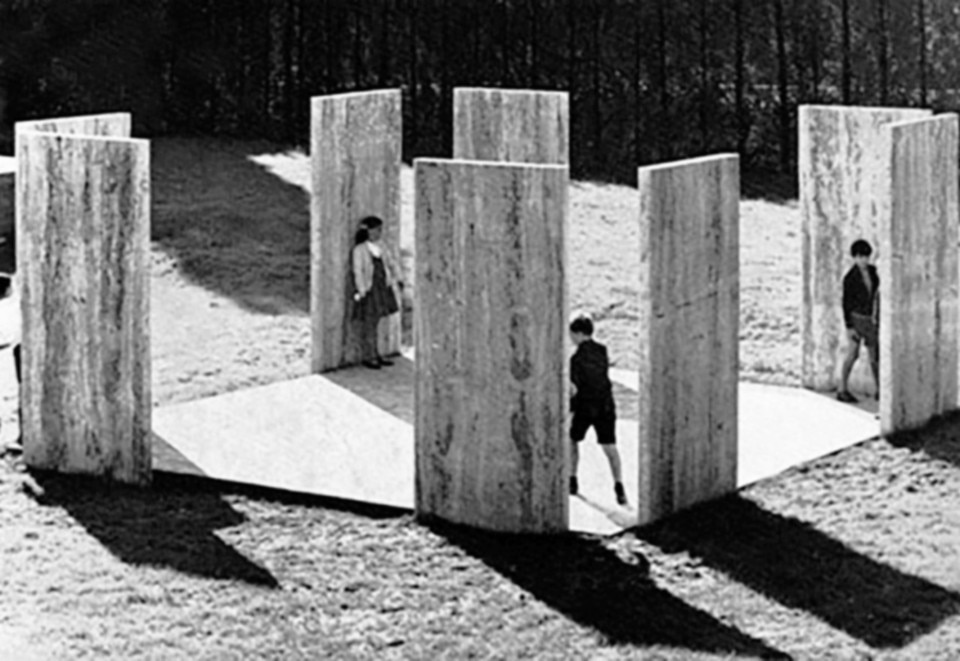 Enzo Mari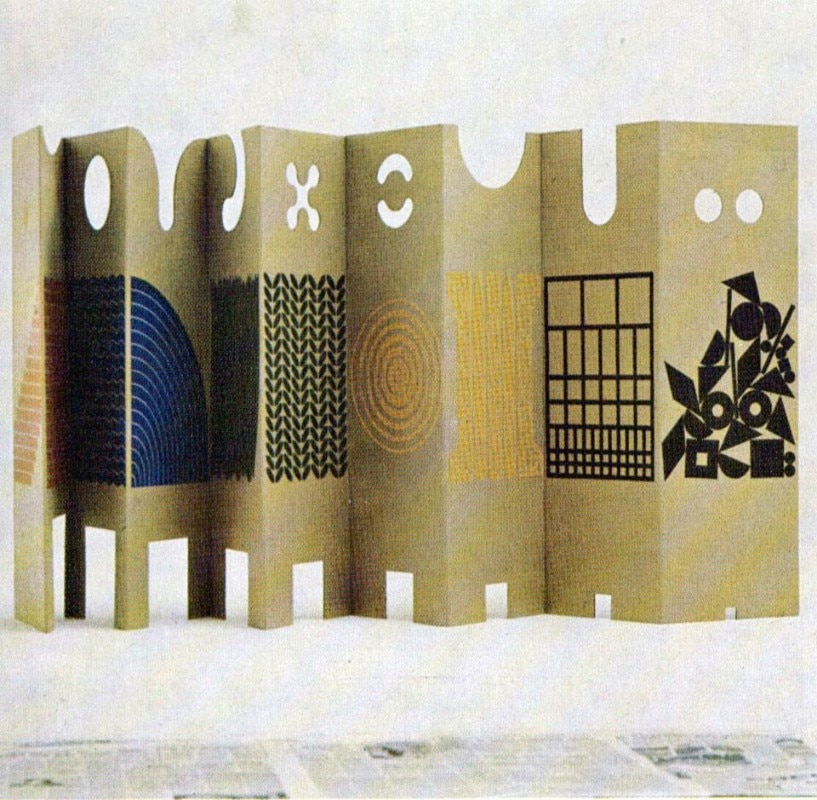 Enzo Mari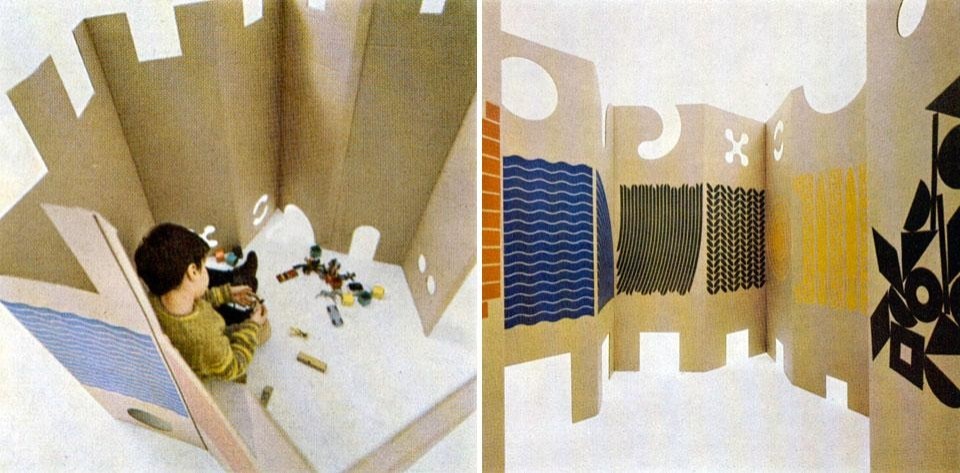 Enzo Mari
Enzo Mari
Enzo Mari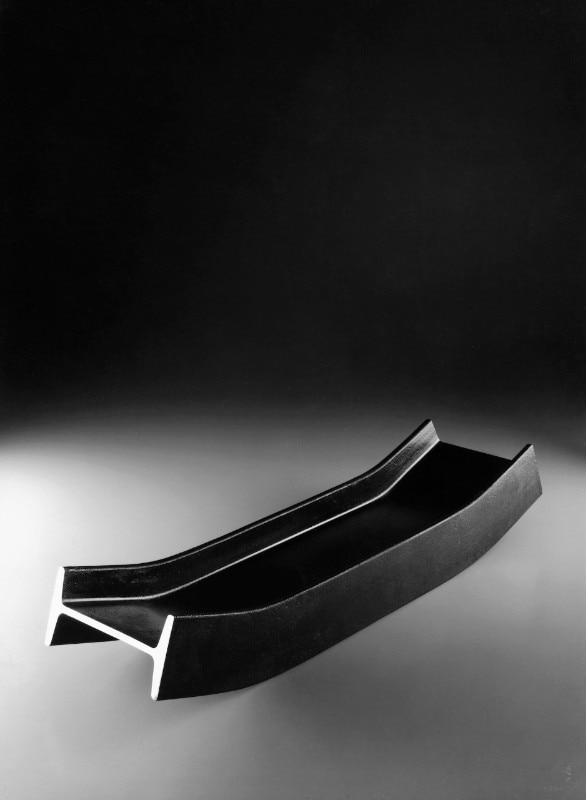 Enzo Mari
1958, Iron section bar containers, Putrella series, model A, plain iron tray, 46 x 13 x 8 cm, Danese Milano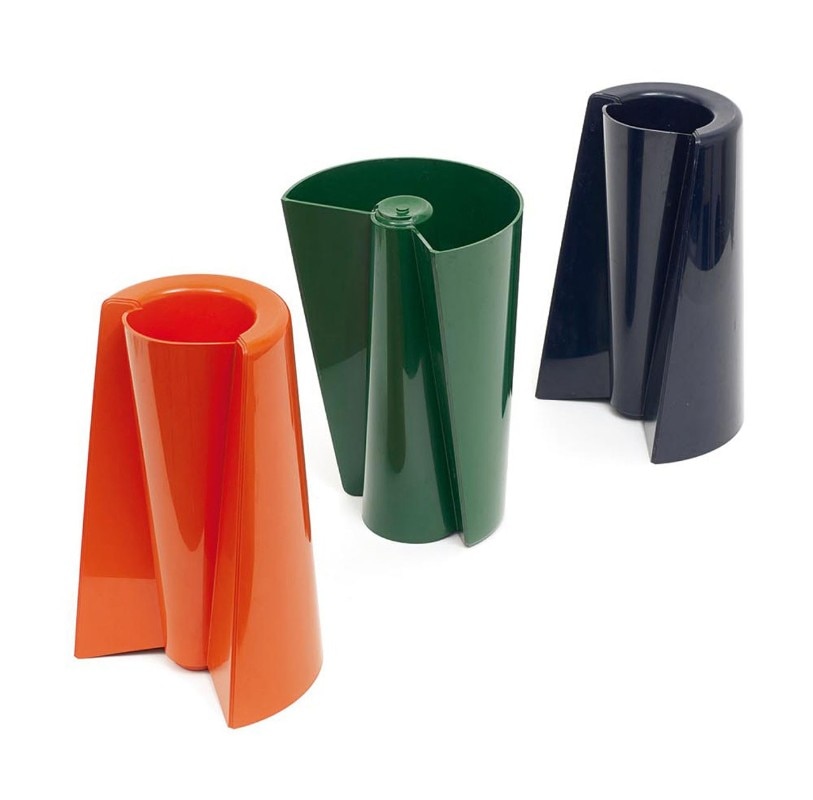 Pago-Pago, Enzo Mari, Danese, 1969
Enzo Mari paved the way for the use of plastic in the production of vases, demolishing the presupposition of preciousness of this category of objects and experimenting with the aesthetic qualities of ABS on a double conical shape that allows the vase to be turned upside down and used on both sides.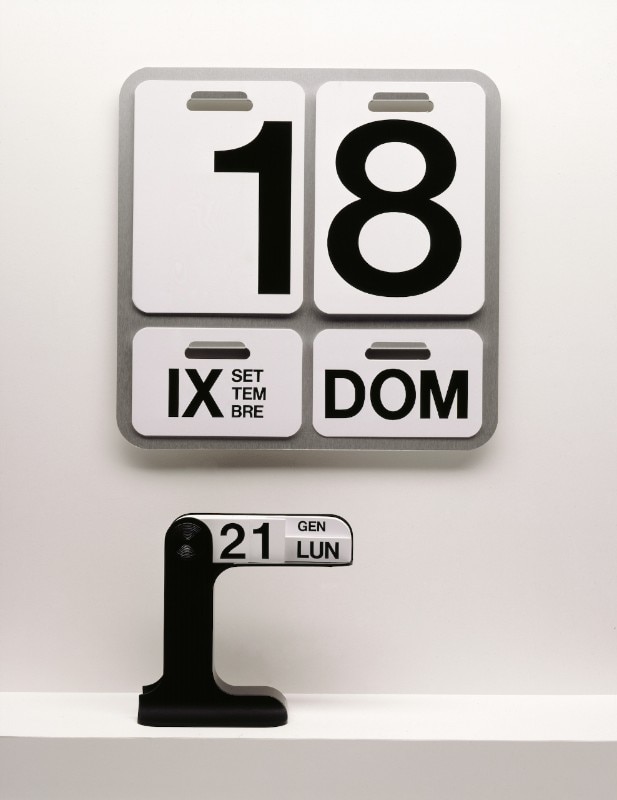 Enzo Mari
1963, Formosa, perpetual wall calendar in plain, anodized aluminium and lithographed PVC, 31.5 x 31.5 cm, Danese Milano
Enzo Mari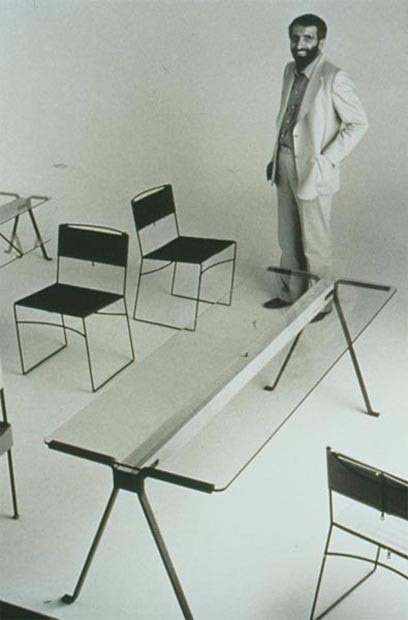 Enzo Mari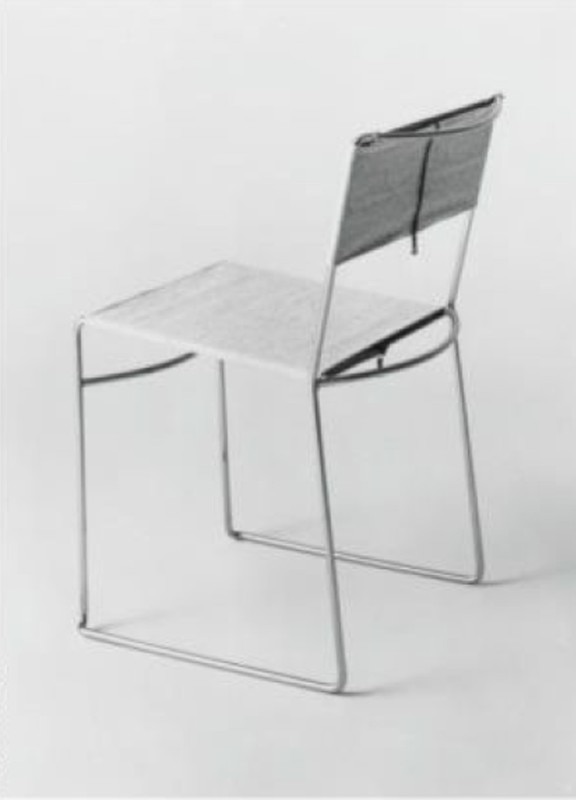 Enzo Mari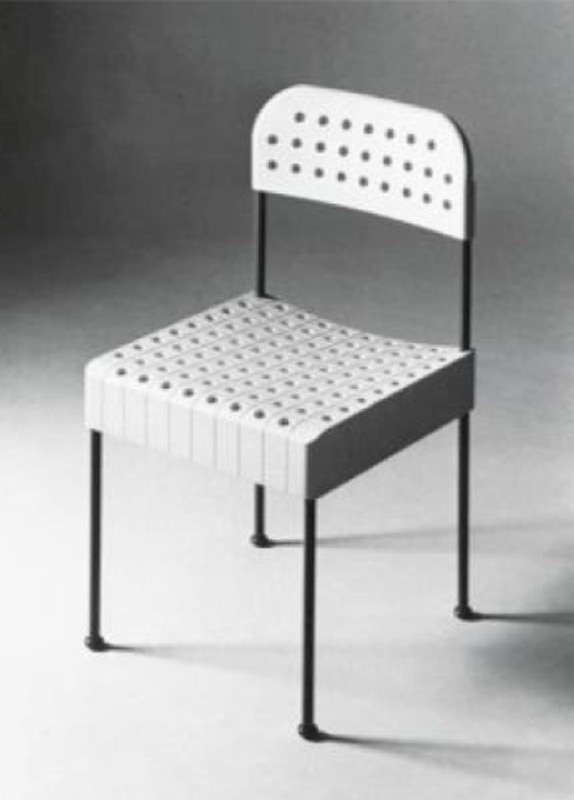 Enzo Mari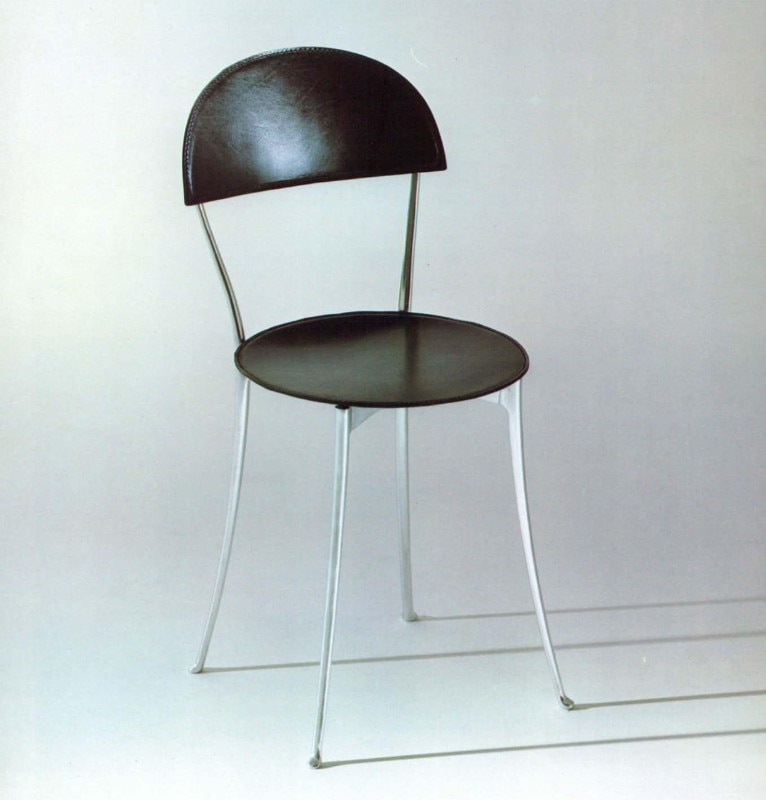 Enzo Mari
Enzo Mari, "Frate" table, Driade, 1974
The name given to furniture does not always refer so precisely to the type of object as it does in the case of this table. "Frate" from "fratino" (the long, narrow tables that furnished the refectories in convents), or from "fratello", the Italian word for "brother". A clear evocation of the essential nature of the design which, at the beginning of the 1970s, was a forerunner for minimalism.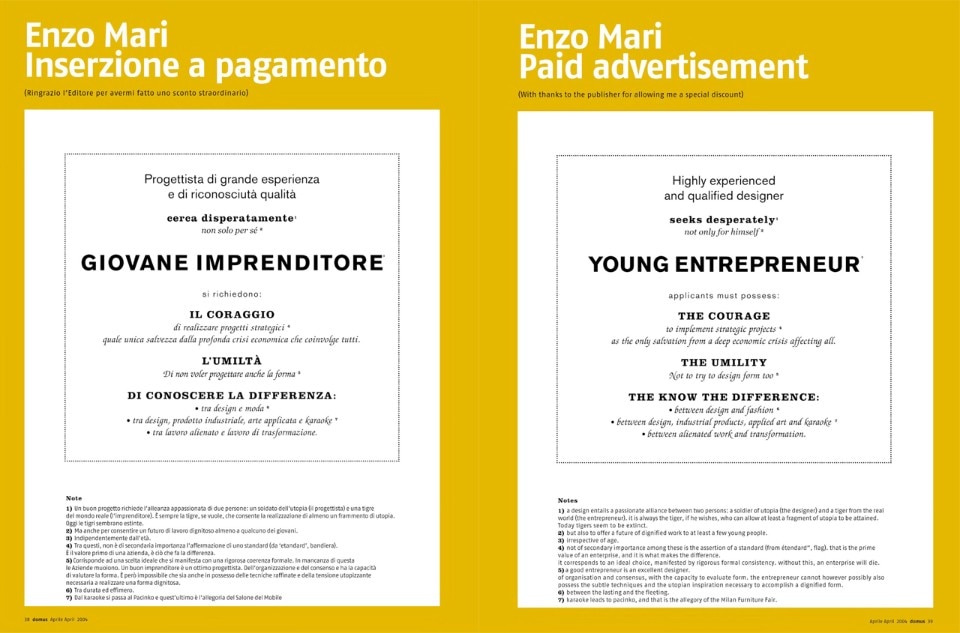 Enzo Mari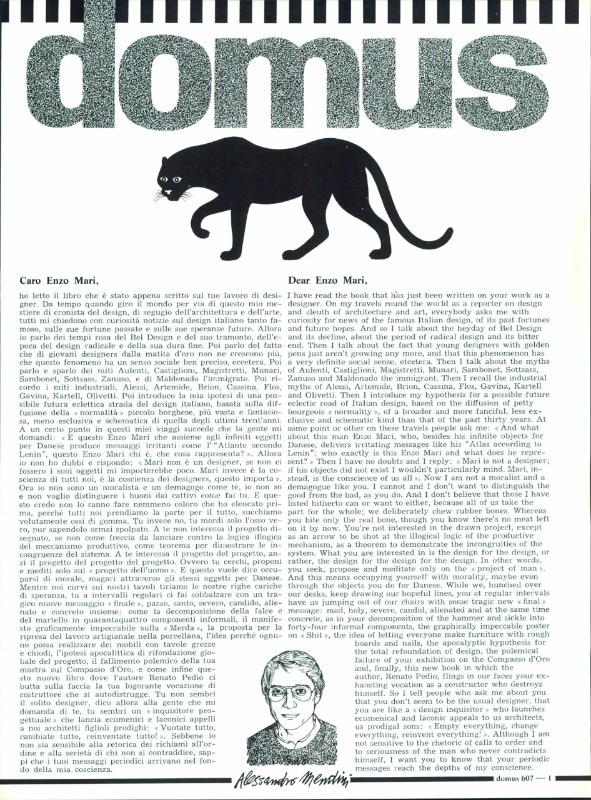 Enzo Mari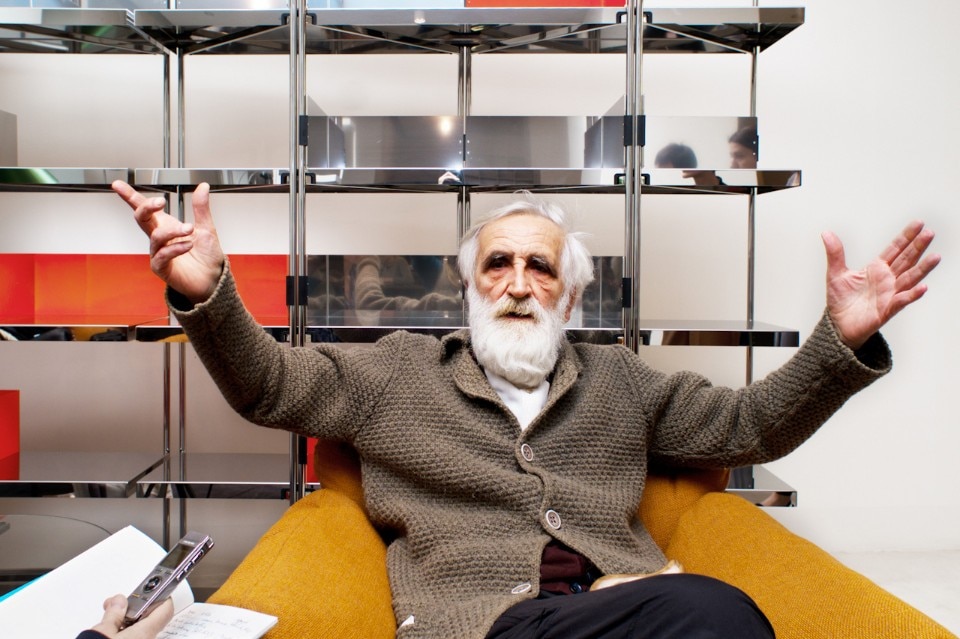 Enzo Mari
Mari entered the Italian circle of Kinetic Art, consecrated in 1962 by the Arte Programmata exhibition in Milan, thus having the chance to meet the influent artist and designer Bruno Munari. The first experimentations in graphic and product design were thus born, such as the 16 animali zoo–puzzle conceived for the Milanese manufacturer Danese, and produced since 1957; in those years, also Mari's first kinetic works were conceived (polarized light projections, multi-effect structures anticipating the Strutture of the 60s, investigations in visual perception of the immaterial components of space), to later lay the foundation, in their relationship with mass production, of the Italian group of the Croatia-based art movement "Nuove Tendenze" (New Tendencies), where Mari became coordinator in 1963. Those were also the early years of Enzo Mari's sentimental relationship with art critic and curator Lea Vergine, which would last until their death in 2020, one the day after the other. 
Graphics became the initial gateway to a broad reflection on form as a language to generate and stimulate the user's thinking, instead of simply fulfilling some transient taste or trend. This was the origin of the fruits and animals in La Serie della Natura (The Nature series, 1961) screen prints for Danese, but in the same it was the principle to the graphics developed for Gabbianelli tile manufacturers, in famous pattern series such as Serie elementare (1967), Traccia (1978) and Decorato a mano (1981).
I am an artist and I work as an artist. Precisely for this reason, because I know what art is, I cannot support object-sculptures, because they are only the fruit of applied arts... The artist is someone who gives form to a collective value, in which everyone can recognize themselves.
Enzo Mari, Domus 791, 1997
The research of Enzo Mari was founded on the act of defining, criticizing, revolutionizing the methodologies and priorities of design. As he would declare in many interviews and texts, Mari would always approach projects as an artist, or a philosopher. Many of his projects are studies on human practices, and tools to enable the development of those very practices: Enzo Mari is in fact a great experimenter in visual languages (as he did in his Simboli sinsemantici — Syn-semantic symbols – in 1972) and an innovator in toy design and design for children; from the playground he realized in Carrara (Tuscany) in 1967, a square surface  defined by 8 monoliths arrayed along its sides, to the screen-printed cardboard screen Il posto dei giochi (A place for games, Danese, 1967) and the aforementioned prints and objects, all products of Mari's work are conceived as permeable platforms, open to interpretation and invention.
Mari was also a critic of design process as a political process (as it happened with the show Falce e martello: tre modi in cui un artista può contribuire alla lotta di classe — Hammer and sickle: three ways for an artist to contribute to class struggle — held in Milan in 1973) but most of all as an anthropological subject (as he resumed in 2011 in his book 25 modi di piantare un chiodo — 25 ways to drive a nail ) and a matter of  epistemology and professional mission: in 1974 he would create and publish Autoprogettazione (Self-design), a legendary set of general rules to create cheap, durable and high-quality furniture by using nails and raw wood boards.
Such proactive role in critique and education would also be channeled through a vast and almost life-long teaching activity, started in 1963 at the Società Umanistica in Milan, and followed by the courses held at the Design and Architecture Faculties of Politecnico di Milano, and the teaching of Art History at the University of Parma, as well as by a ceaseless production of theoretical and critical texts, from Funzione della ricerca estetica (The function of aesthetic research, 1974) to La valigia senza manico. Arte design e karaoke (The handleless suitcase. Art, design and karaoke, 2014), including Ipotesi di rifondazione del progetto (Refoundation hypotesis for design, 1978) and Progetto e passione (Project and passion, 2000).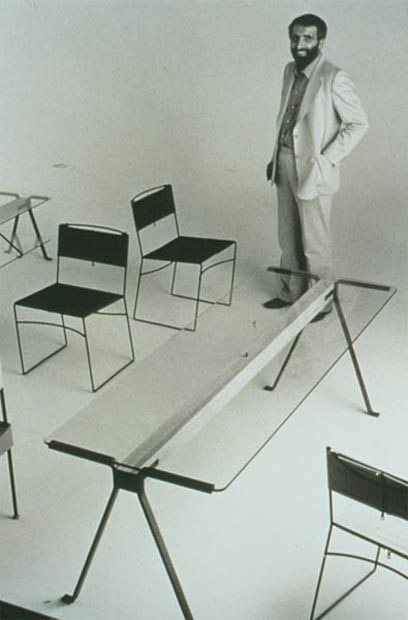 Along his career, Mari received several prizes, including the Compasso d'Oro (the Golden Compass, awarded by ADI,  the Italian Association for Industrial Design which he chaired between 1976 and 1979), in 1967 for his research and in 2011 for his career, but also in 1979 for the Delfina chair produced by Driade; in 1987 for the Tonietta chair by Zanotta; in 2001 for the Legato table, again, by Driade.
The work of Mari as a product designer designer in fact continued with no pause together with his theoretical work. Mari has produced several objects — in addition to those that were already mentioned — including the Putrella tray (1958), the Pago Pago double vase (1969), the iconic perpetual calendars Timor and Formosa (1963), the Sof Sof chair (1972) and the Frate table (1974), through many collaborations with Danese, Driade, Zanotta, Alessi, Hermès, Muji and other important international brands, although never stepping back from his position as a thinker and an artist, with a mission of education towards the public and the world of manufacturing and entrepreneurship, with no hesitation in publishing on Domus in 2004 a symbolic public call — in the form of a job listing — for young entrepreneurs capable of courage, humility and discernment.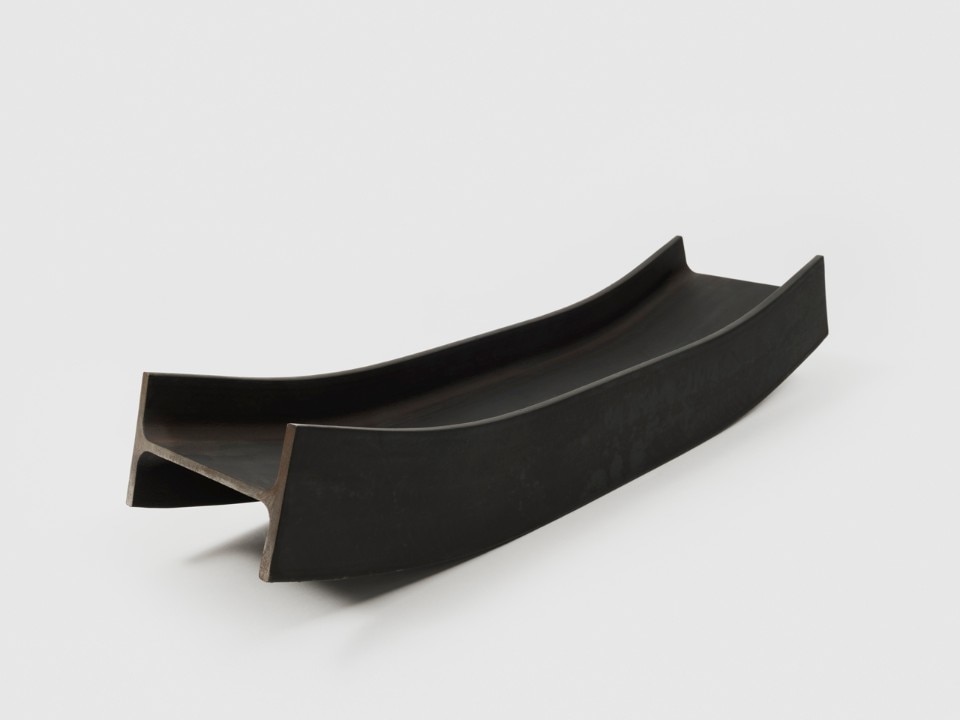 Enzo Mari took part to several exhibition in many roles, and several exhibitions have been dedicated to his work. After organizing the Nuove Tendenze exhibition ath the Zagreb Biennale in 1965, he participated to the polemical debate around the 1968 Milan Triennale with Andrea Branzi and some of his coeval members of the Italian radical wave, to later become one of the main characters of the 1972 iconic exhibition Italy: the New Domestic Landscape, curated by Emilio Ambasz at the MoMA in New York, paving the way to the critical fortune of a new scene in Italian design including Ettore Sottsass, Vico Magistretti, Paolo Lomazzi, Joe Colombo, Superstudio and Archizoom. Objects by Mari are part of the permanent collections of institutions such as the MoMA itself, Triennale Milano , and the Stedelijk Museum in Amsterdam; a first solo exhibition was dedicated to him by the University of Parma in 1983, and many others followed, culminating in 2020 with Enzo Mari curated by Hans Ulrich Obrist with Francesca Giacomelli, the anthological exhibition at Triennale Milano.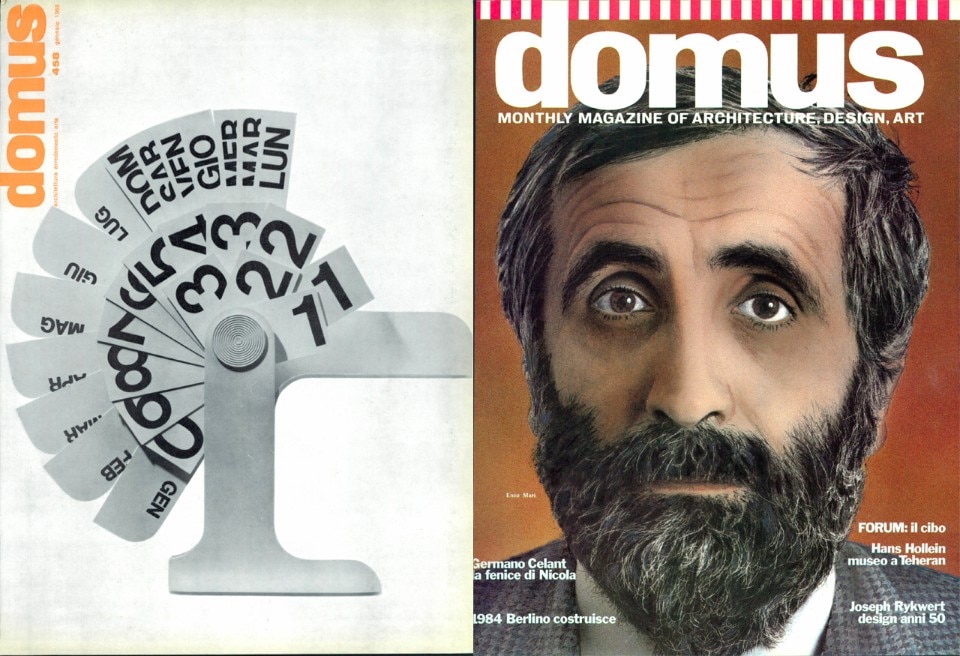 From the very start I found myself involved by chance in different poetics — like 'arte programmata' — because it was a part of my education. I wanted school to give me information, and I looked for someone who could help me. The lack of response led me to work out my own little individual grammar. Immediately thereafter, I also decided to explain to others, as I had to myself, the magic in the mechanisms of art, the magic of artistic tension. As I've grown older, I've come to realize the impossibility of genuinely revealing such matters to others." (Enzo Mari, Domus 694, 1988)
Enzo Mari, Domus 694, 1988