Milano Triennale and its Museum of Italian Design open on October 17 an exhibition curated by Hans Ulrich Obrist with Francesca Giacomelli dedicated entirely to the work and ideas of Enzo Mari, one of the most important designers, artists, critics and theorists of the Italian school. The exhibition includes projects, models, drawings and materials, many of which have never been exhibited before, from the Enzo Mari Archive, recently donated to CASVA, the center for advanced studies on visual arts of the City of Milan.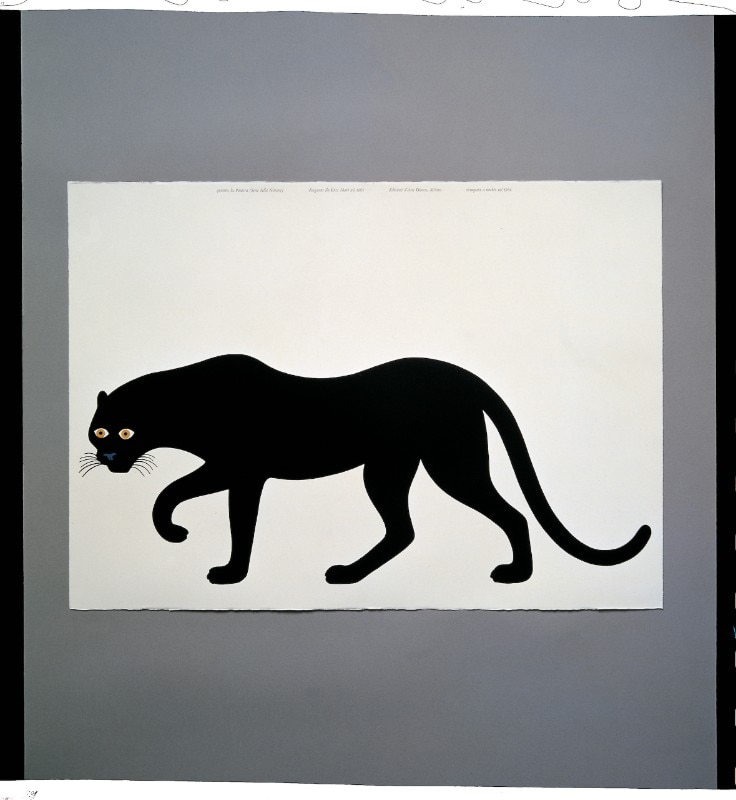 The exhibition consists of a historical section, curated by Francesca Giacomelli, and a series of contributions from international artists and designers – including Delita Husni-Bey, Tacita Dean, Dominique Gonzalez-Foerster, Mimmo Jodice, Dozie Kanu, Adrian Paci, Barbara Stauffacher Solomon, Rirkrit Tiravanija, Danh Vō, Nanda Vigo – who were invited to pay homage to Mari with site-specific installations and new works specially commissioned. A particular contribution is that of Nanda Vigo, whose work, realized for the exhibition shortly before her death and never exhibited before, reinterprets with light 16 animals and 16 fish, two of Mari's most famous works.
The historical section develops, instead, starting from the rearrangement of the last exhibition project of the author, Enzo Mari. L'arte del design, held at GAM, Galleria Civica d'Arte Moderna e Contemporanea of Turin in 2008-2009. The exhibition presents a corpus of about 250 projects by Mari – from the Paintings of the 1950s to the Structures of the 1950s and 1960s (Arte programmata), from the Putrella series of containers (1958) to the art multiples of La Serie della Natura (1961-1976) – considered among the most representative of the almost 2,000 projects conceived during his career, exhibited in chronological order, without distinction between disciplines, techniques and types of research.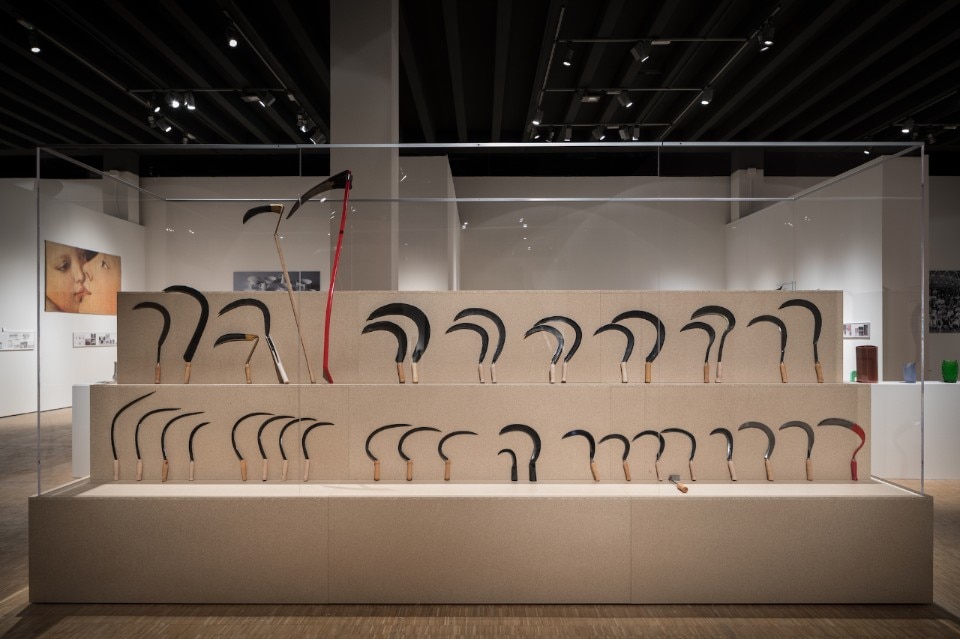 At the same time, the section that brings together nineteen Research Platforms presents in-depth studies on nineteen projects from which emerge the central themes in Mari's practice and poetics, such as the first investigations into perceptual ambiguities, research on experimental production, research on series production, and the theme of the standard. The in-depth studies include a selection of the Allegories and of the latest projects realized by Mari in the years following the anthological exhibition in Turin, including the scenographic project for the exhibition Vodun, African Voodoo (2011) designed for the Fondation Cartier pour l'art contemporain in Paris in 2010, of which an environment with formal references to the structures of the models that make up the 1974 Proposal for a self-design.

A series of video interviews made by Hans Ulrich Obrist completes the journey, testifying to Mari's constant ethical tension, his theoretical depth and extraordinary ability to give shape to the essential.

Exhibition title:

Enzo Mari curated by Hans Ulrich Obrist with Francesca Giacomelli

Curated by:

Hans Ulrich Obrist and Francesca Giacomelli

Project installation:

Paolo Ulian

Artistic direction:

Lorenza Baroncelli

Opening dates:

17 October 2020 – 18 April 2021

Where:

Triennale Milano, viale Alemagna 6, 20121, Milano