Dopo la chiusura nel 2018 per i lavori di riqualificazione e quella forzata dalla pandemia, il teatro The Wharf riapre al pubblico al 100% della sua capacità con l'adattamento di Kate Mulvany di Playing Beatie Bow e la regia del direttore artistico della La Sydney Theatre Company Kip Williams.
L'edificio di legno sul molo costruito a inizio'900 nella Walsh Bay, permanenza storica nel porto di Sydney, viene trasformato per la prima volta in lanificio e poi convertito in spazio teatrale negli anni '80 per ospitare la Sydney Theatre Company.
Il rinnovamento del teatro è l'esito di un lavoro sinergico tra lo studio di architettura Hassell, Tropman & Tropman Architects, e il consulente teatrale Charcoalblue. Il tutto viene guidato dalla significativa consultazione del corpo di teatranti e designer che lavorano all'interno del teatro, la cui conoscenza ed esperienza è stata determinante nel plasmare una visione per il futuro del The Wharf.
"Il design innovativo guarda al futuro pur custodendo la storia che è nel cuore di questo edificio e le storie che i suoi abitanti condividono con il pubblico". Racconta Gavin Greene, coofondatore di Charcoalblue.

I caratteri di unicità dell'architettura e la sua struttura originale vengono rivelati nuovamente ma aggiornati nelle sue funzioni. Seguendo la filosofia del "tutto sotto un tetto" il teatro diventa la casa dell'intero processo creativo: dalla stesura del testo alla costruzione del set, dalle sartorie agli archivi, dagli uffici alle sale prove e performance.

Le due sale teatrali vengono rese completamente flessibili grazie alla capacità di combinazione dei palchi e alla possibilità di più configurazioni dei posti a sedere, sperimentando nuovi format di relazione tra artisti e pubblico.

Oltre che a miglioramenti in termini di sicurezza, accessibilità e prestazioni energetiche dell'edificio, viene rinnovato il Bar del teatro con le sua splendida vista sul porto di Sydney, allestito un nuovo spazio multifunzionale noleggiabile e migliorate le esperienze dietro le quinte per gli artisti: spogliatoi all'avanguardia, sale prove più grandi e confortevoli, spazi per le pause, sale per l'allenamento musicale e vocale e cabine di registrazione.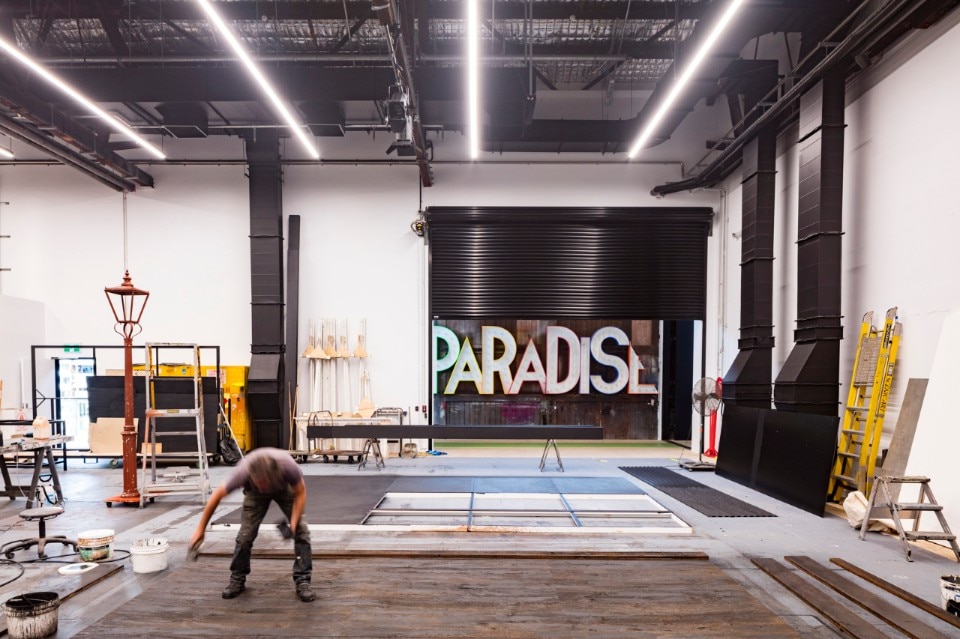 Progetto:

Riqualificazione del Wharf Theatre

Architetto:

Hassell

Conservazione del patrimonio :

Tropman & Tropman

Consulenti Teatrali:

Charcoalblue

Luogo:

Walsh Bay, Sydney

Completamento:

2020