La mostra "Hard, Soft, and All Lit Up with Nowhere to Go" ha aperto le porte al pubblico di New York al Noguchi Museum. Curata da Dakin Hart, l'iniziativa vede come protagonisti Eleni Petaloti e Leonidas Trampoukis, due designer ellenici con base a New York ed Atene conosciuti anche come Objects of Common Interest. Preceduta da una collaborazione digitale intitolata "Noguchi in Greece, Greece Within Noguchi" realizzata grazie alla documentazione presente nell'archivio museale, "l'iniziativa curatoriale si pone come finalità quella di far comprendere attraverso il lavoro dei due designer il punto di vista di Isamu Noguchi, una figura non interessata alle definizioni e categorie, che intendeva plasmare l'esperienza umana e la comprensione del mondo attraverso la sua scultura", spiega Hart.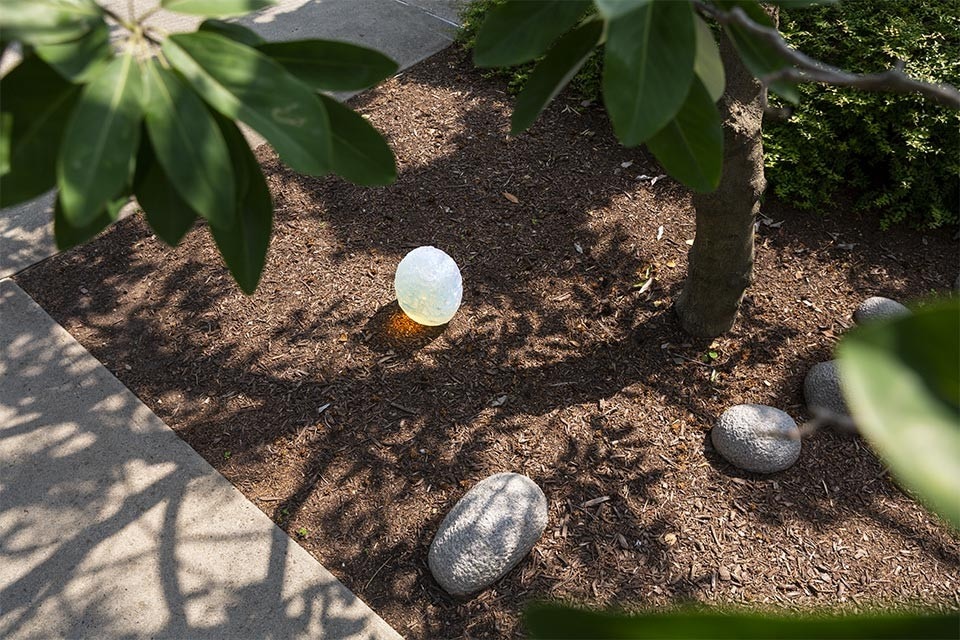 Il percorso espositivo si estende nell'area interna ed esterna del museo consentendo al visitatore un'interpretazione mutevole delle opere esposte; Eleni Petaloti racconta che lo scopo è quello di instaurare all'interno del museo un dialogo caratterizzato dal confronto, integrazione e relazioni spaziali che nascono all'interno dello spazio architettonico. Formalmente ciò che accomuna i protagonisti della mostra è un approccio intuitivo al progetto caratterizzato da un dialogo tra il mondo dell'arte e del design che nel caso specifico rappresenta l'anello di congiunzione tra il lavoro di Isamu Noguchi e quello degli Objects of Common Interest.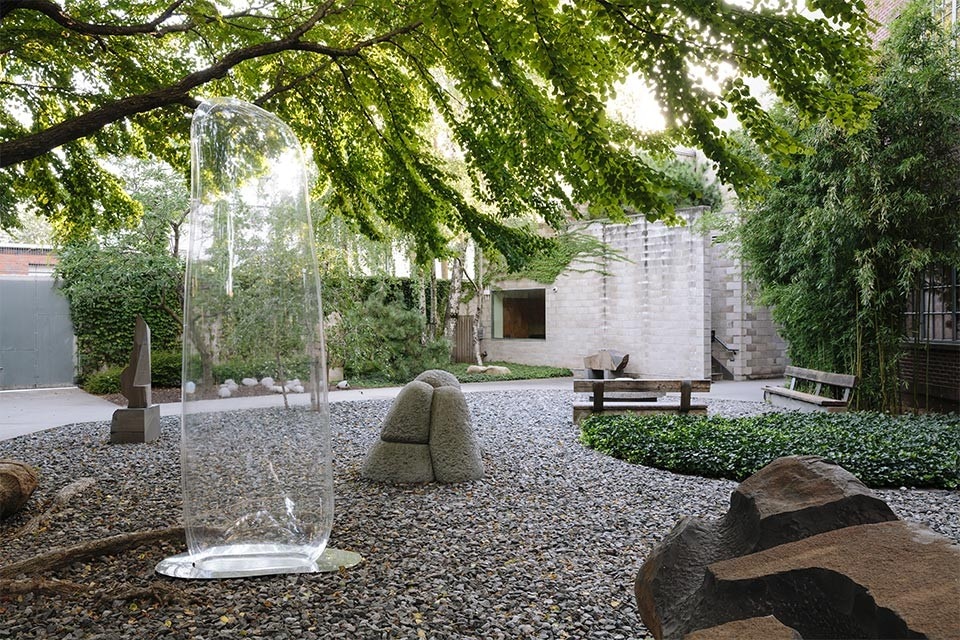 La contrapposizione nei confronti della razionalità nel design evoca un senso di spiritualità che nelle esposizioni del Noguchi Museum diviene il filo conduttore che mette in relazione ogni mostra, come ad esempio quella che ha preceduto "Hard, Soft, and All Lit Up with Nowhere to Go" di Christian Boltanski prima della sua scomparsa lo scorso luglio.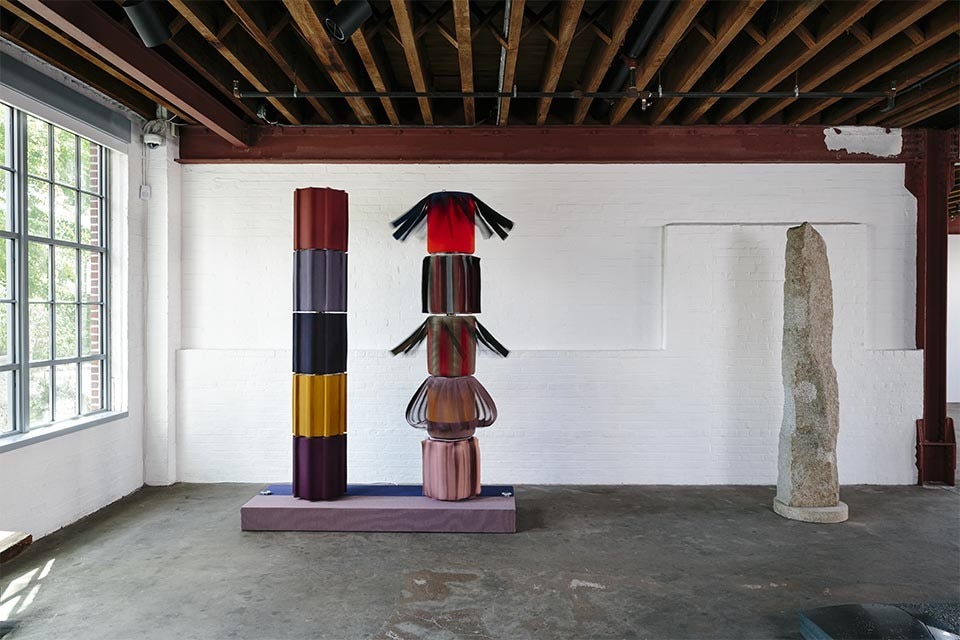 L'installazione prevedeva la disposizione nel giardino del museo di 180 campane che tintinnavano al vento generando una sorta di musica di anime perdute, racconta Hart, il quale illustra così la motivazione per la quale il Noguchi Museum ha deciso di ospitare Eleni Petaloti e Leonidas Trampoukis: "Speravamo che "Objects of Common Interest: Hard, Soft and All Lit Up with Nowhere to Go" fornisse una sorta di espirazione esistenziale non specifica. Dall'altra parte della crisi dell'obiettivo. Come al solito, la realtà ha avuto un'idea diversa. Ma spero che riesca ancora a presentare un insieme alternativo di incertezze, che non siano così schiaccianti, e che in termini di luminosità e leggerezza, la loro pura speranza senza scopo, forniscano una misura di rilascio catartico".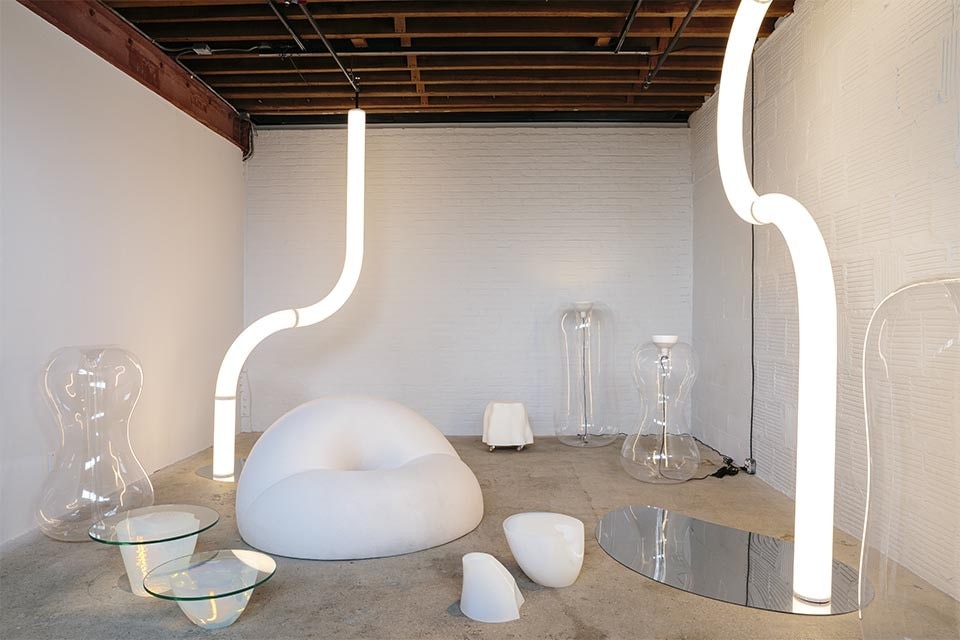 Mr. Dakin Hart, attraverso questa spiegazione cerca di fornire un esempio di come un progetto interdisciplinare può oltrepassare certe etichette prestabilite del passato, sostenendo l'idea di Noguchi secondo il quale etichettare un oggetto con la parola design implicherebbe soddisfare la moda donchisciottesca del tempo. A distanza di anni dalla sua scomparsa e con un mondo dove i codici sono venuti a mancare, il pensiero dello scultore americano assume un ruolo profetico e ispiratore al quale anche gli Objects of Common Interest sembrerebbero far riferimento nel proprio lavoro quotidiano: "il design come etichetta connota un elemento fruibile e commerciale e impedisce al suo prodotto di attraversare quei confini prefissati diventando una cosa a sé stante", dichiarano i due designer ellenici.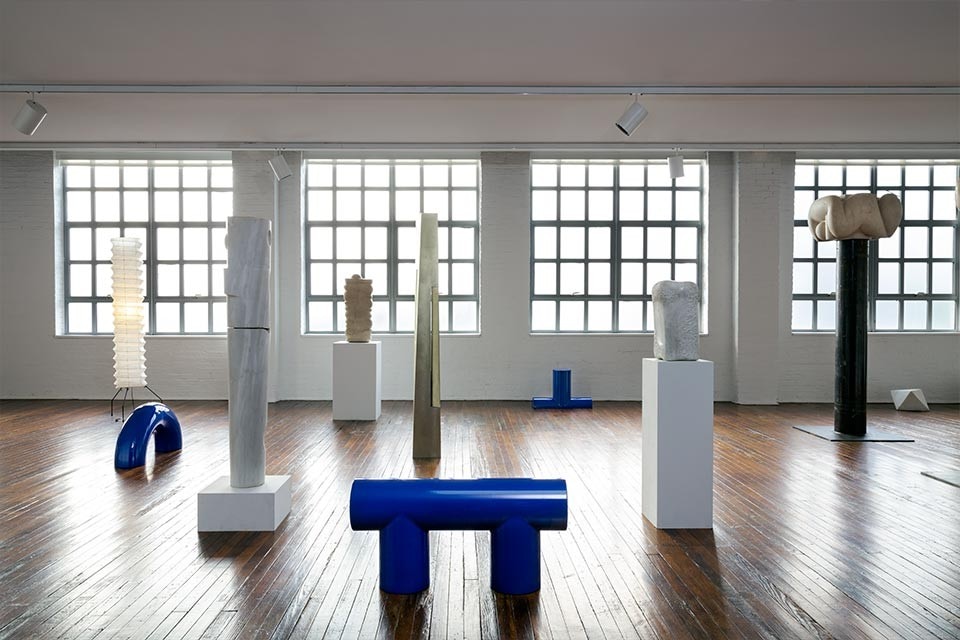 La collaborazione tra il Noguchi Museum e Objects of Common Interest sarà seguita da un libro d'artista nel quale verrà approfondito ulteriormente il lavoro già presentato in "Noguchi in Greece, Greece Within Noguchi", con lo scopo di aiutare maggiormente i lettori a comprendere le relazioni di Isamu Noguchi con la Grecia. Secondo Mr. Dakin Hart l'aspetto più significativo di questa pubblicazione sarà dato dal fatto che essendo redatta da due artisti sarà meno didascalica, espositiva e limitante dal modo in cui solitamente viene fatto dai curatori.