Casa la Quinta is nestled among the cobbled streets of San Miguel de Allende, Mexico, and has been designed by PPAA Pérez Palacios Arquitectos Asociados + Alfonso de la Concha Rojas, with Miguel Vargas, Blas Treviño and Jorge Quiroga.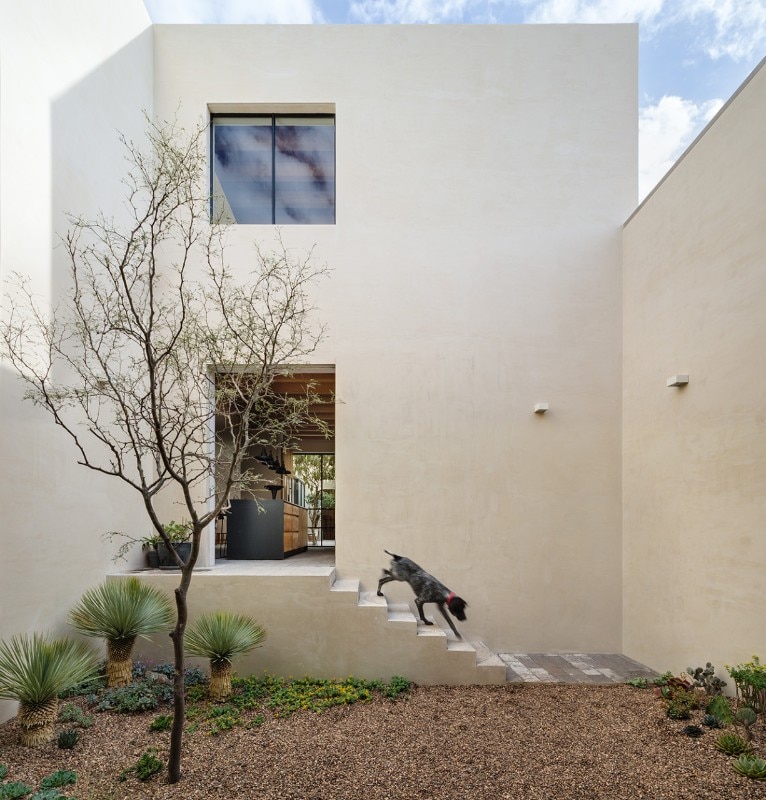 The 350 sqm weekend house has been conceived as a nestle in the urban fabric of the Mexican city, taking into account the height of the neighbouring pre-existent walls of the property. These boundaries brought the design team to design an introverted body, developed around two courtyards and a double-height space. These voids are proportionally and functionally different from one another. The patios, as they open up towards the sky, provide light to the interiors.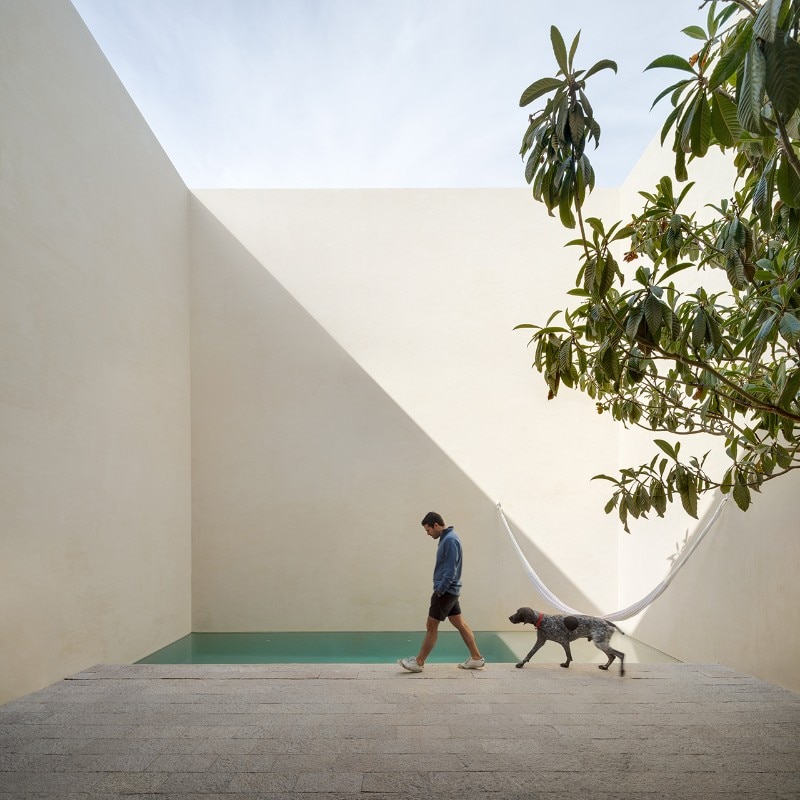 The ground floor plan is connoted by a sense of continuity as it avoids partitions, and connects indoor and outdoor spaces. This floor hosts the main living areas. The double-height living room faces the largest patio of the residency, an abstract space with a pool. The second patio connects an independent living unit to the kitchen; a stair links these spaces, as they are located at different heights. The second floor contains three bedrooms, along with private bathrooms and storage spaces: a semi-suspended walkway allows a view on the living room at the ground floor, and brings to the rooms on the street side, while the room on the opposite side of the narrow plan is connected to a large terrace.
Project:

Casa la Quinta

Location:

San Miguel De Allende, Guanajuato, Mexico

Program:

weekend house

Architects:

PPAA Pérez Palacios Arquitectos Asociados + Alfonso de la Concha Rojas, with Miguel Vargas, Blas Treviño and Jorge Quiroga

Area:

350 sqm

Completion:

2017