In Mexico, official data indicates that almost 80% of people live in cities. That is a huge concentration of urbanised population, consequently impacting in the conformation of a heterogeneous mass, though almost every time reducing to a bipolarisation between rich and poor people.
This has caused several effects in our way of living, one of them is characteristical of our own – but not exclusive – of Mexican cities: the so called guard-gated communities. Little cities themselves, this walled communities have exclusive amenities and conform closed systems with explicitly prohibited free access. They are places that assures no modifications in their configurations once fully developed; their form stabilises, defines and can't be modified: no surprises.
In such an extended city, the metropolitan area of Mexico City, with near to 20 million of inhabitants, the quest for a standing out original piece of architecture is, at least, a very hard issue to clients and architects both. This could characterise the proposal of Casa Cumbres, of the young team of DCPP Arquitectos.
This architectural studio integrated by the Mexican architects Pablo Pérez Palacios and Alfonso de la Concha Rojas, is propelled by a process-centered architectural research. This house, at the exclusive housing development Cumbres de Santa Fe, possess some peculiarities, in the savage quest for outstanding that implies lying there.
Intending to not show much of its interiority, surprisingly clear and well illuminated, essentially this project looks for being very expressive at its exteriors. A massive and almost closed facade, where "light pours and slowly penetrates this house, like if this object has some cracks or spotted perforations generating an interior natural lighting that you can't tell exactly where it comes from"- accentuated by the integral black colored plastering and the little and irregular voids. And is because these elements, that the lateral adjoining façades acquire more importance. As Pablo Pérez Palacios indicates: "trying, on one hand, to make the building shrinks or visually reduce and on the other hand presents itself as an intention to contrast interior with exterior".
As the architects put it: "a piece that we start deforming and scraping, translating the program, sightings, orientations, always considered as a whole volume (…) like a fruit, we slowly discover its inside (…) the architectural form as a result of a conceptual intention". This building presents a continuum with some ideas present in another set of houses: Casa Arturo and Casa Calero, for example (both dated 2010).
Pablo Pérez Palacios says that in the process of projecting a house "the basic idea is born, principally, of a specific client's way of living". This could be represented in this particular project when we think of it as a house for a family that includes a member with disabilities. Consequently, this house facilitate circulation with ample corridors and a vertical circulations core with elevator (that generates a two parts-house separated by a central gallery) intending, at the same time, not to become a central element in the project – by specific instruction of the client. Maybe this house is better understood when we see the architectural sections, rather than the plans.
Some kind of an experimental approach, developed by DCPP Arquitectos – for some years now –, is the utilisation of a finishing of the facades with some traditional technique based on an integral black color plaster, made from a natural colorant mixed with cactus sap intended to be a positioning against the modern white box. This time caused natural half-washed effect, reinforces the idea of time passing, rejecting an architecture devoided of time, as in an architectural model, raising the issue, too, of a living house: a house for living.
This house is an accurately built piece, that inquires in our times, in a set of particular problems and opportunities, at the same time, a continued architectural research and a pretty self-conscious work. What could be the impact of this house in the posterior work of this architectural group? We should see.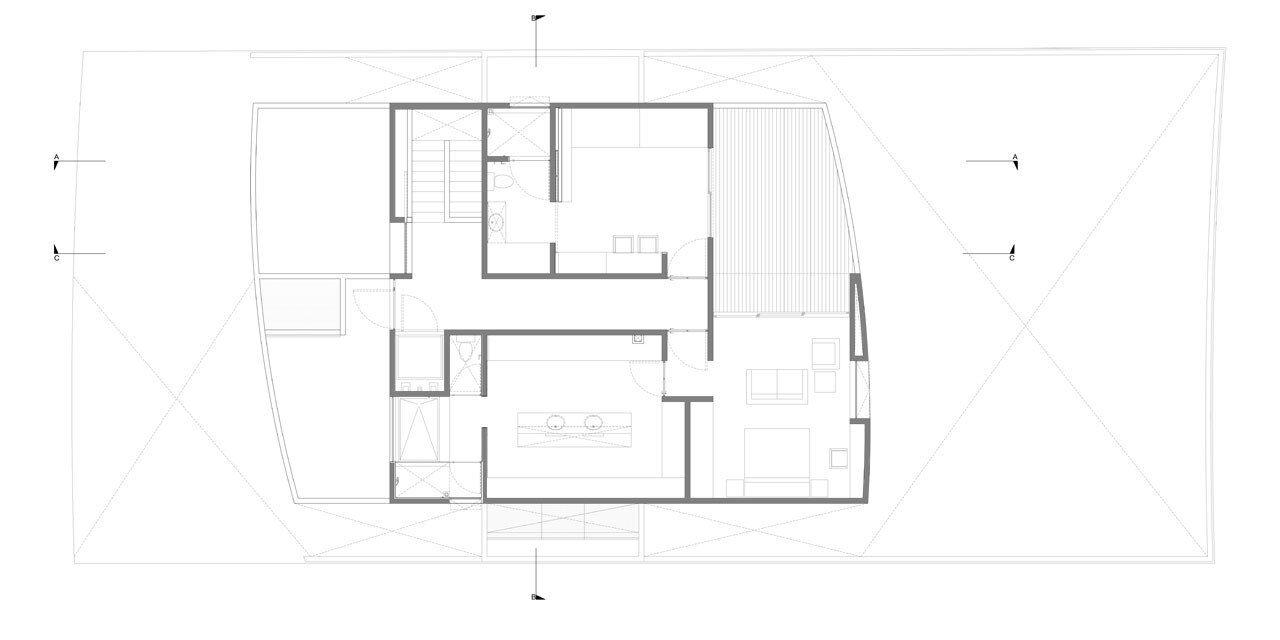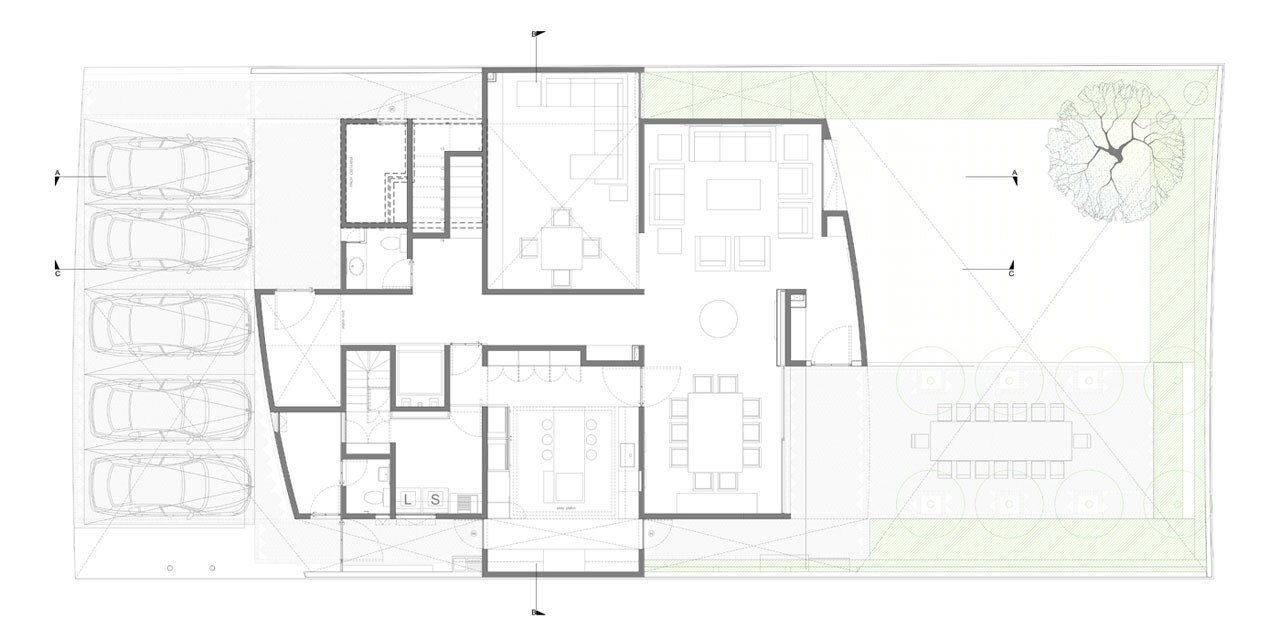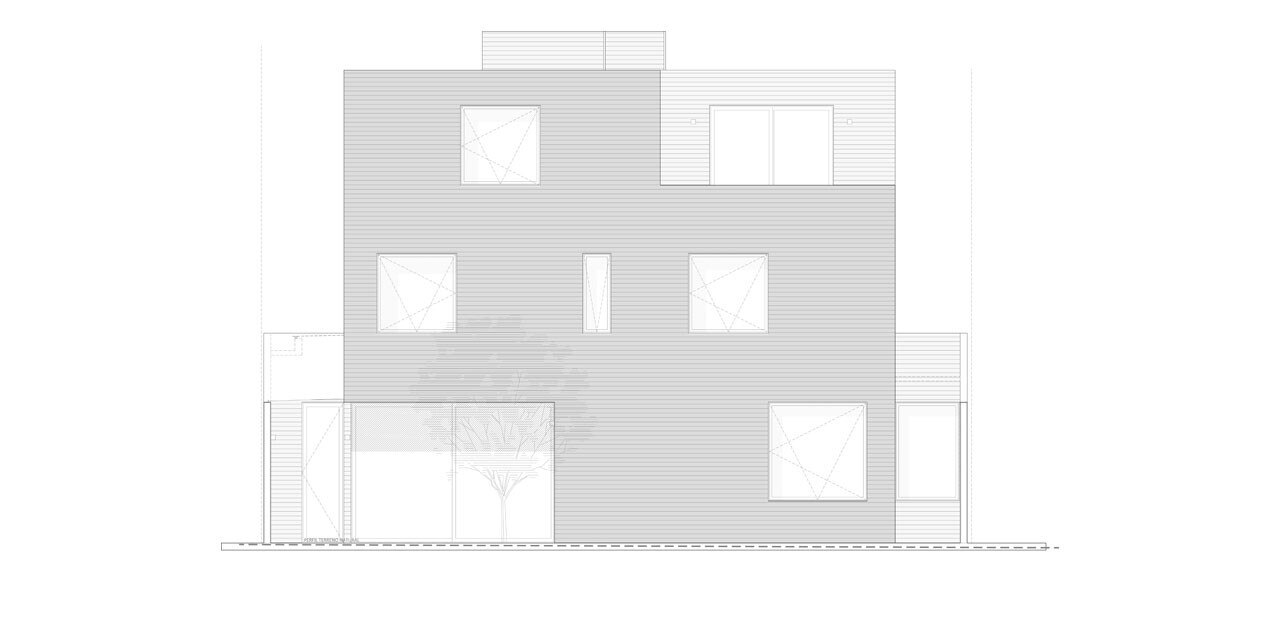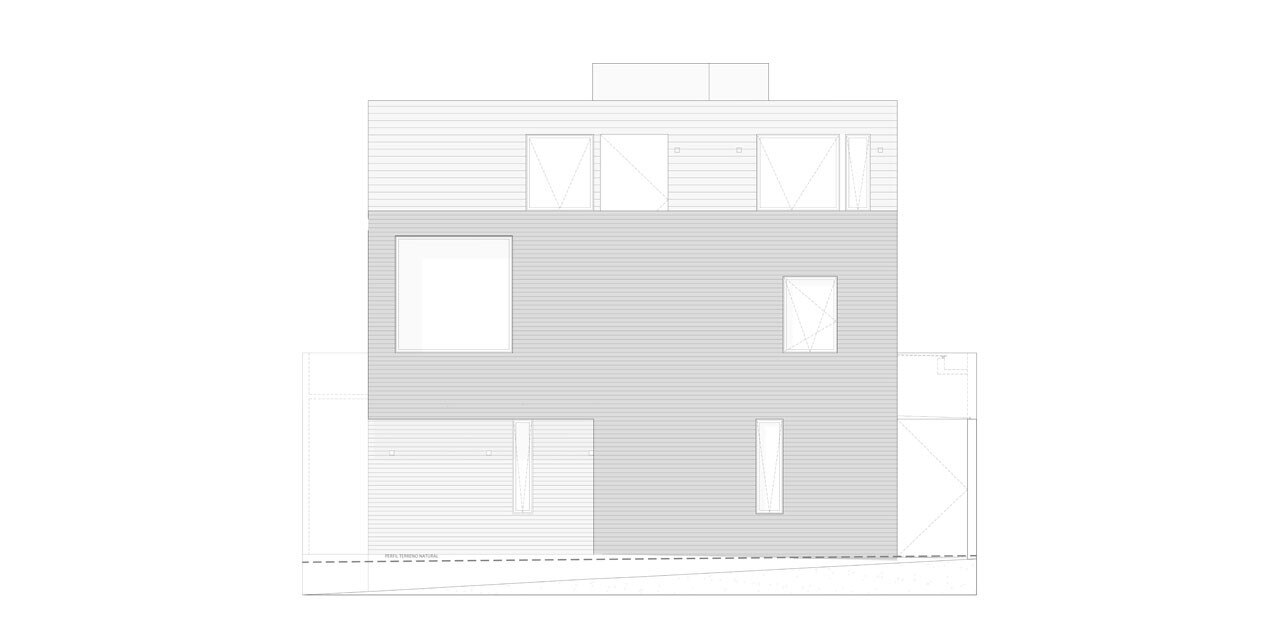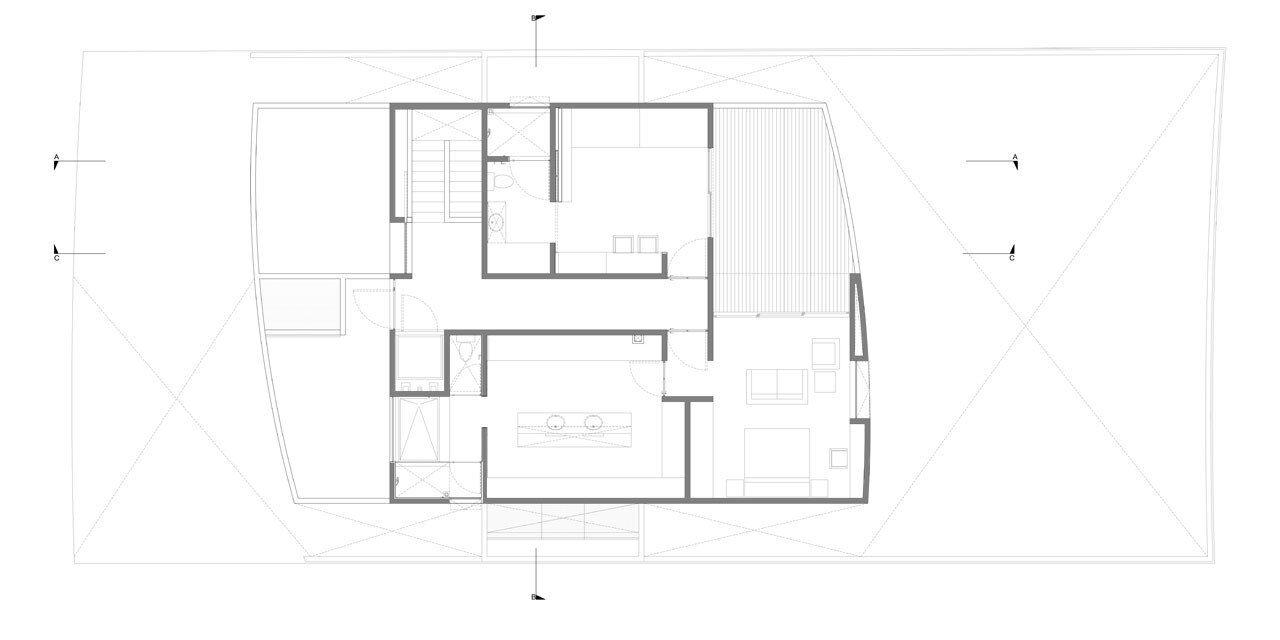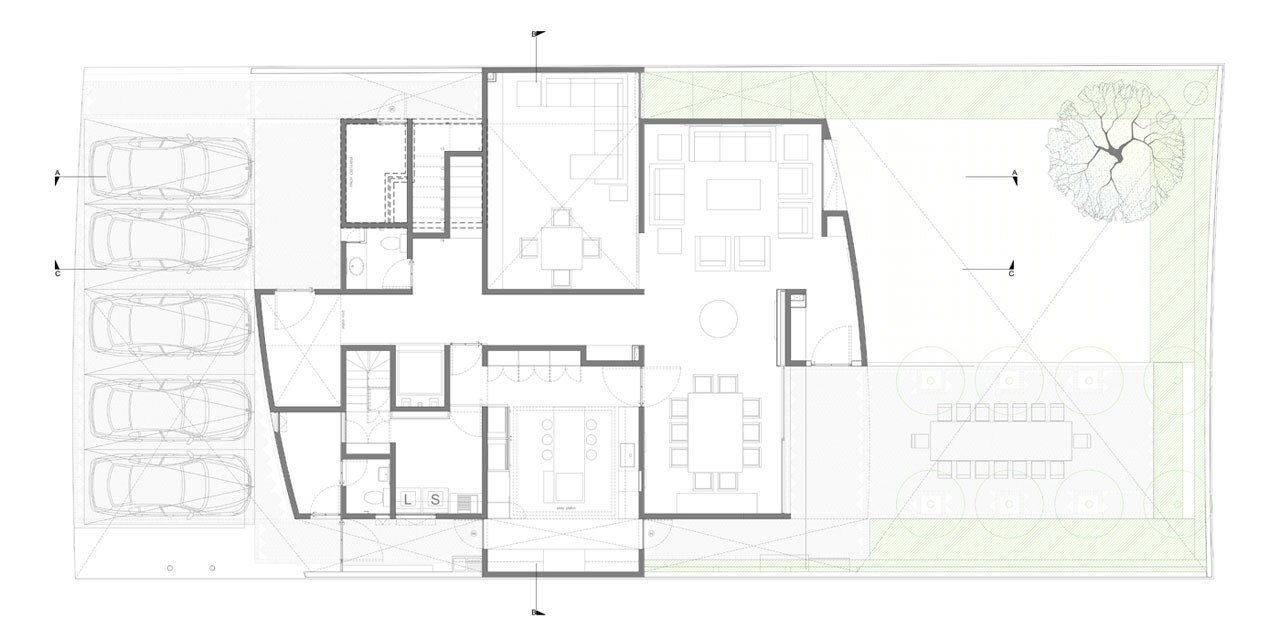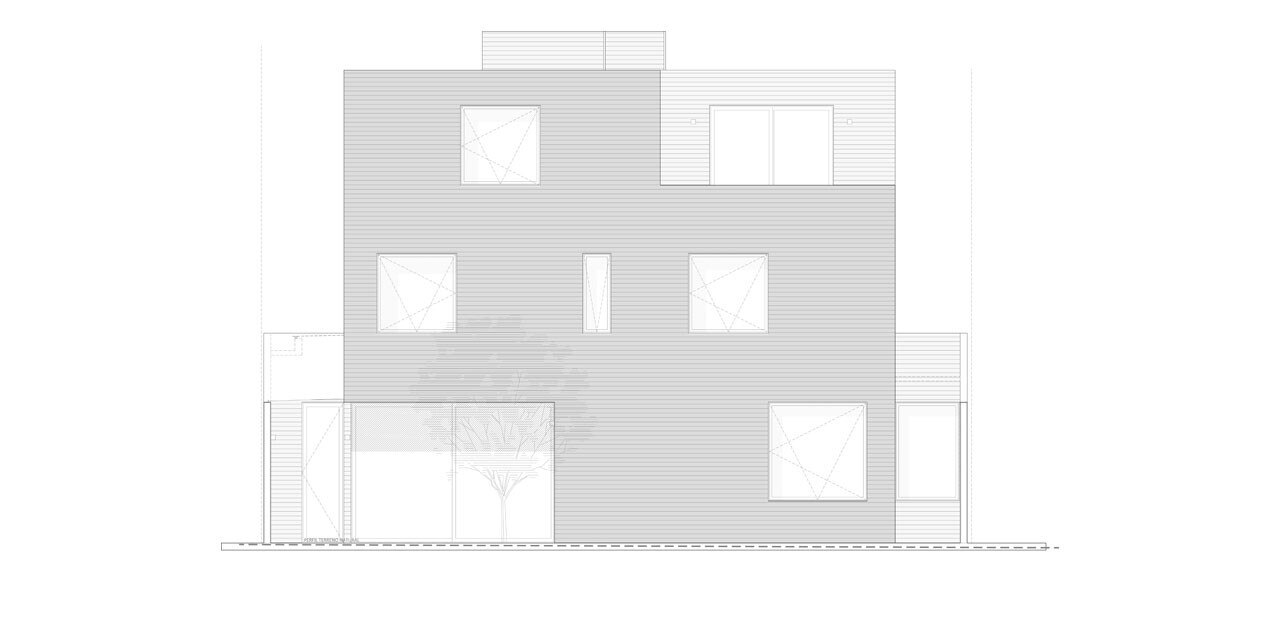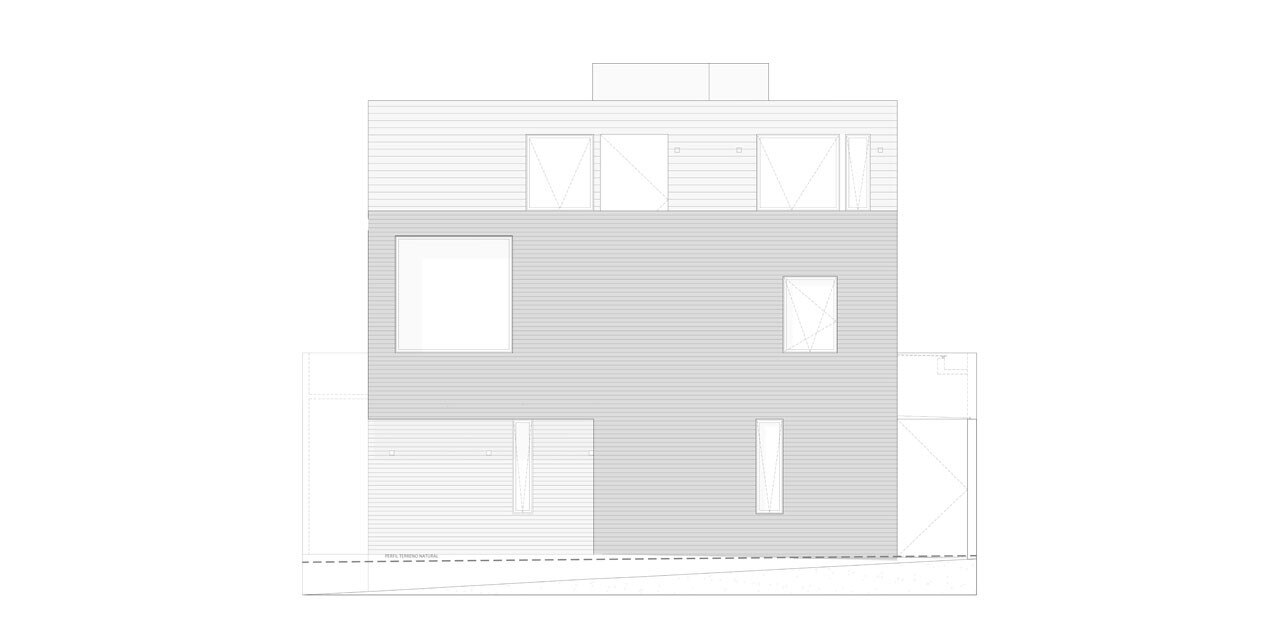 Casa Cumbres
México D.F.
Design: DCPP Arquitectos
Area: 800 sq/m
Project team: DCPP Arquitectos (Pablo Pérez Palacios, Alfonso de la Concha Rojas)
Building team: DCPP Construcciones
Construction: 2014