Espacio 18 Arquitectura and Cueto Arquitectura gave shape to a three-storey house as a solution to respond to internal regulations of the community of Puebla, Mexico. Here the real estate sector has grown dramatically and imposes projects that do not always meet the current and future spatial needs of inhabitants.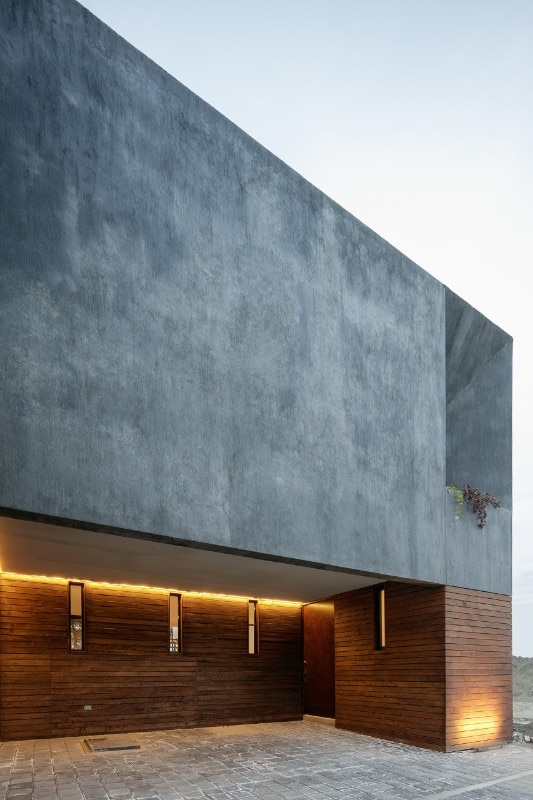 The house has an introverted scheme and its patio works as a core that distributes the interiors. The main facade, made of natural wood and black pigmented stuccos, responds to the idea of living the house inside the walls, avoiding openings to the street and controlling visuals and lighting during the day.
The project is developed in three levels. On the ground floor, the social areas are distributed, opening onto the courtyards, on the first level are the bedrooms, with views of the sky and an Acacia tree, becoming a major landmark inside the house. Finally, on the second level is the entertainment area, services and the roof garden with a panoramic view of the volcanoes.
Project:

Casa Once

Program:

single-family house

Location:

Puebla, Mexico

Architects:

Espacio 18 Arquitectura and Cueto Arquitectura

Area:

249 sqm

Completion:

2018