Over the past few years, up-and-coming Italian designer Vito Nesta has turned heads with a series of highly decorative, fanciful projects that, collectively, celebrate the notion of wanderlust. Inspiration, it seems, is all around him, as he communes with an eclectic array of muses, from the landscapes of Japan, Constantinople, and even the tropics, to antique pictorial wallpapers, traditional Capodimonte porcelain, and a treasure trove of vintage glass. While his work is informed by his zest for travel, it's clear that his Italian roots—and, in particular, his grandparents' home in Puglia—play a key role in how he filters his design ideas. Born and raised in Bari and educated in Florence, Nesta established his design studio in Milan in the fall of 2014. Since that time, he's created ornate, crafted, storied objects that interpret multicultural motifs through a distinctively Italian idiom for range of high-end clientele, including Roche Bobois, Secondome Design Gallery, and Devon&Devon.
As Claudia Pignatale, founder of Rome's Secondome, notes, his greatest skill may be his ability to merge times and spaces, making the traditional feel fresh again. "Vito has a special talent for taking old forms and materials and giving them new, contemporary shape," she says. We recently sat down for a chat with Nesta. Read on to learn about the trip that inspired his recent works, the moment he first knew he wanted to be a designer, and what he's up to next.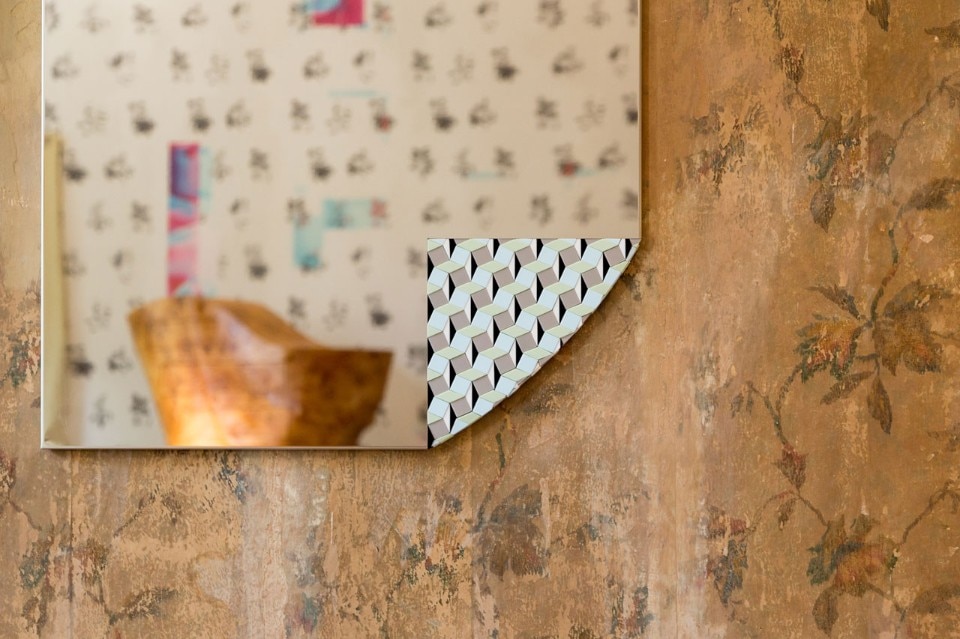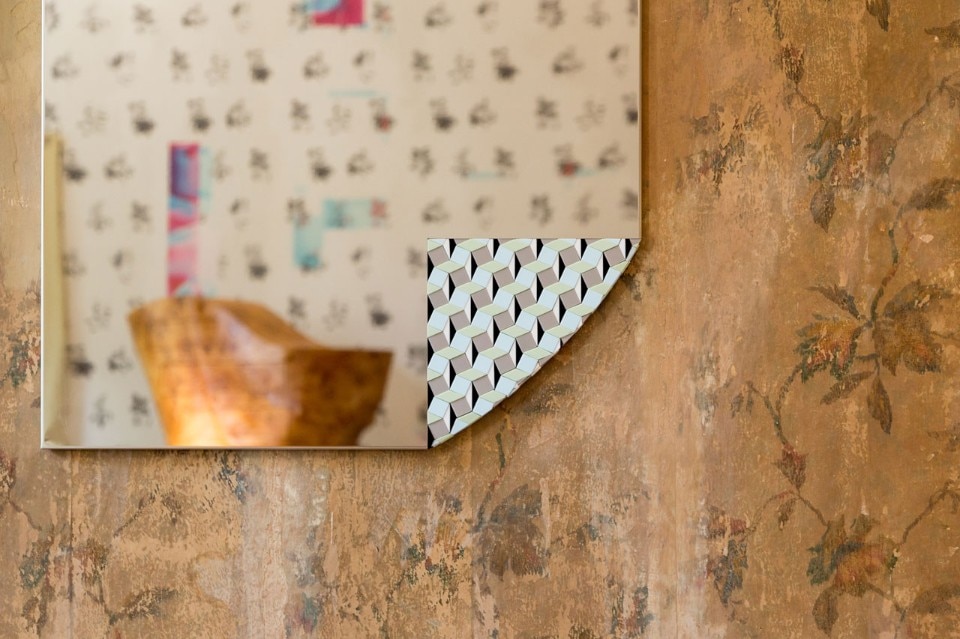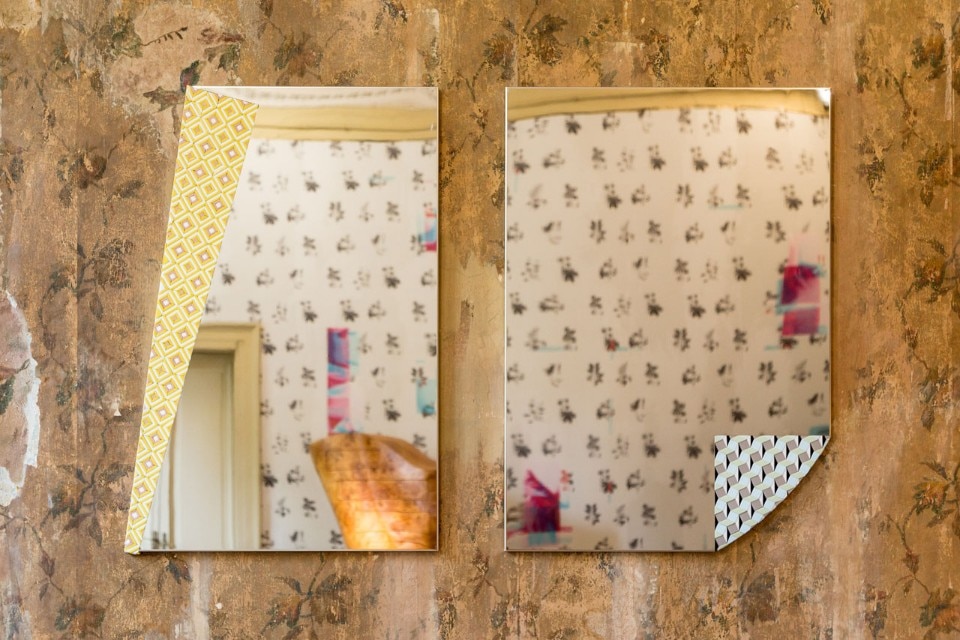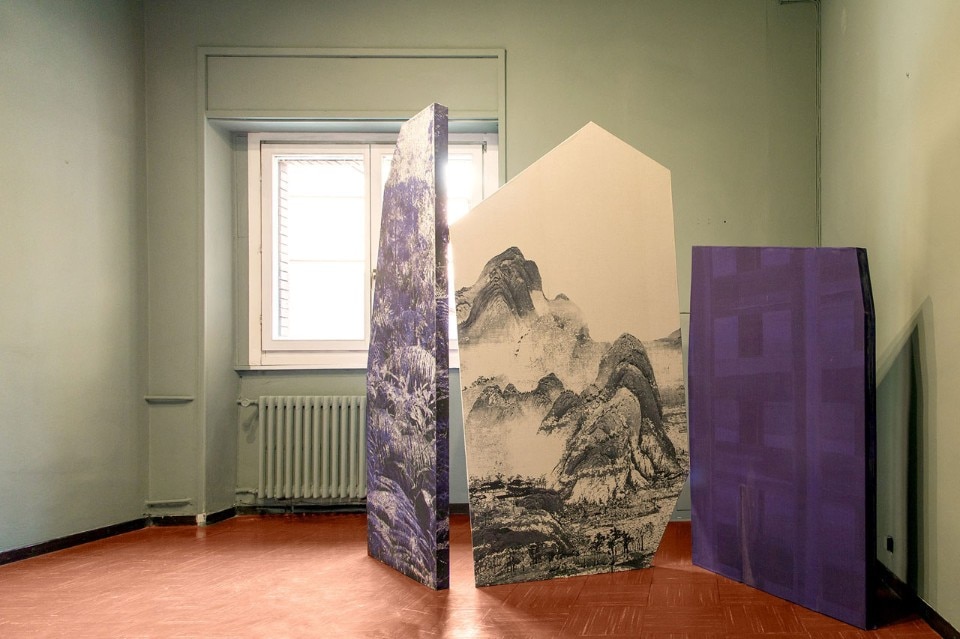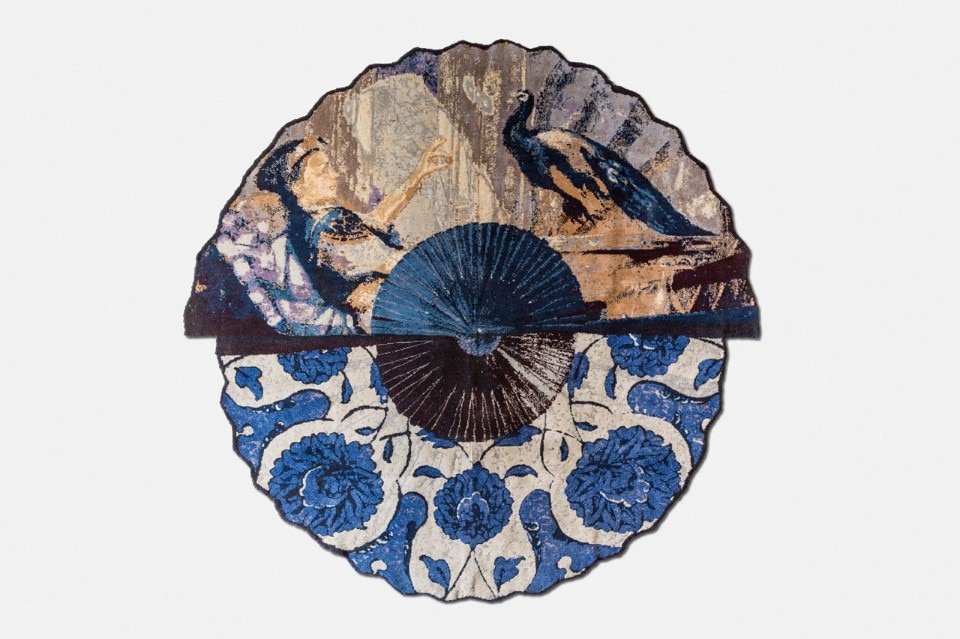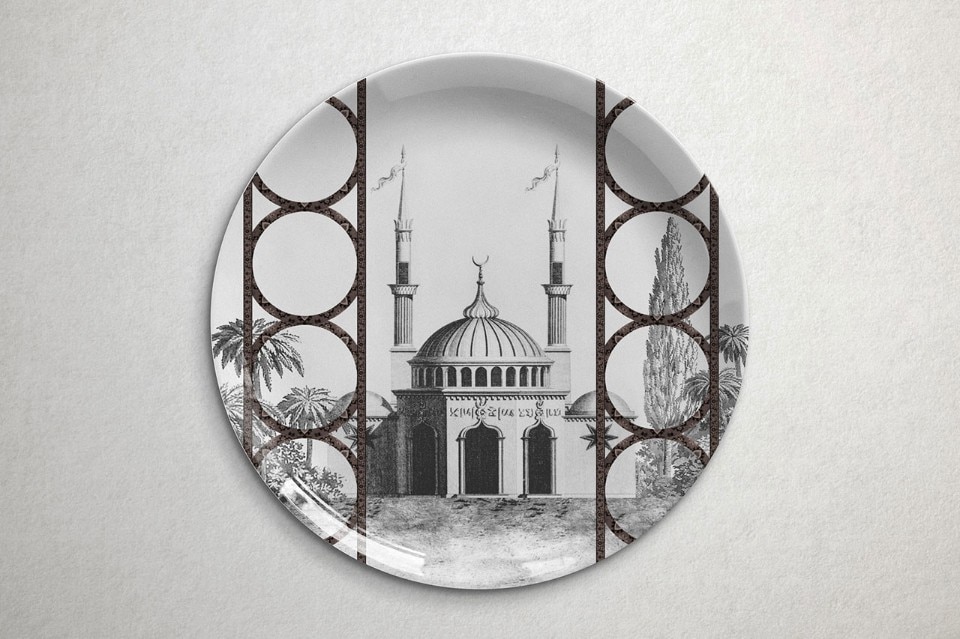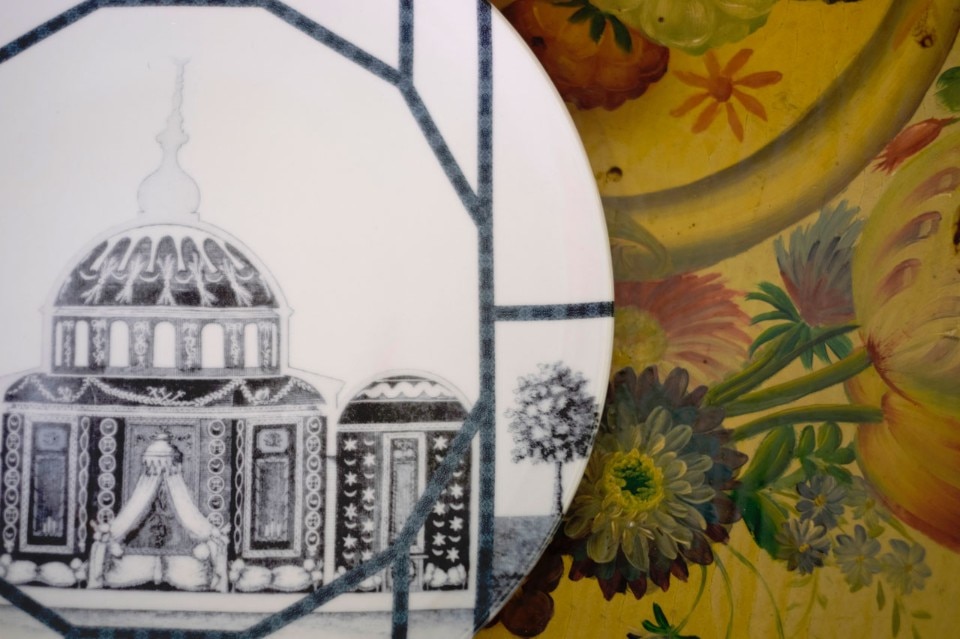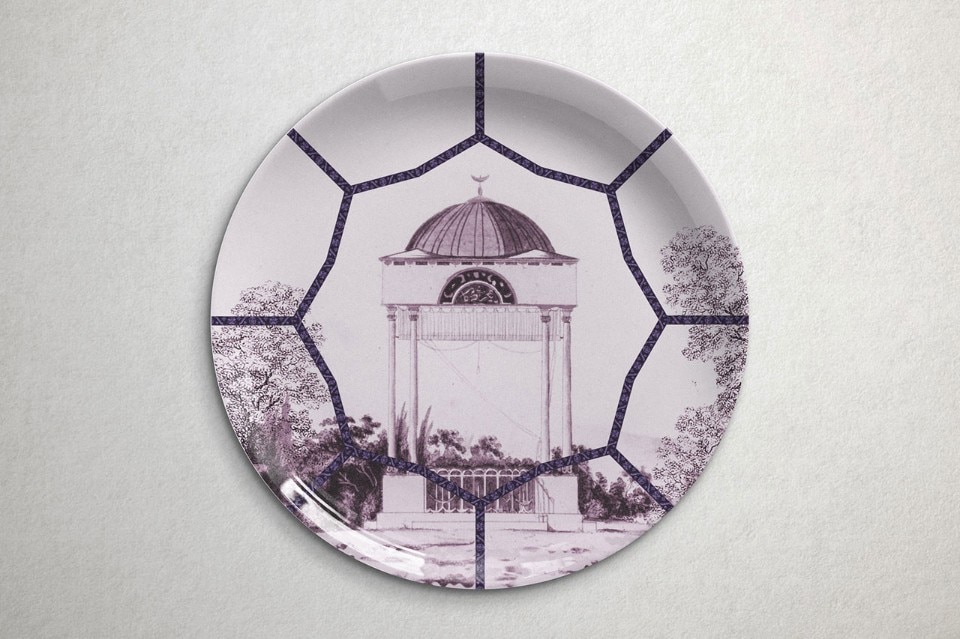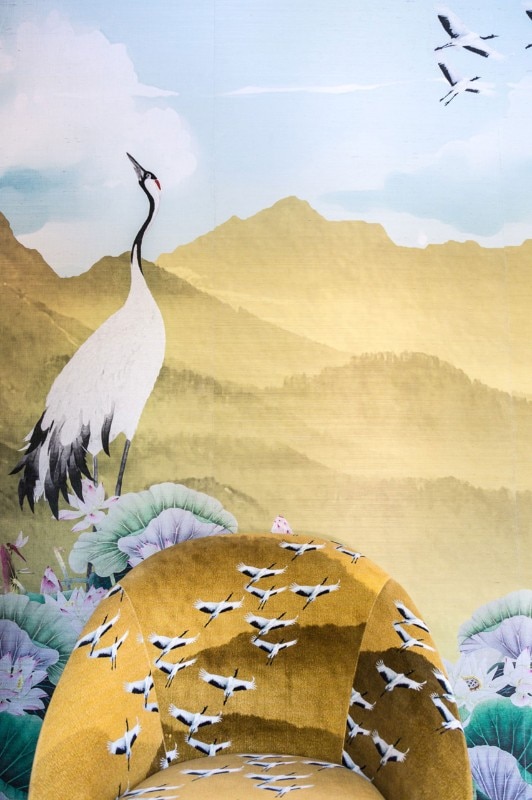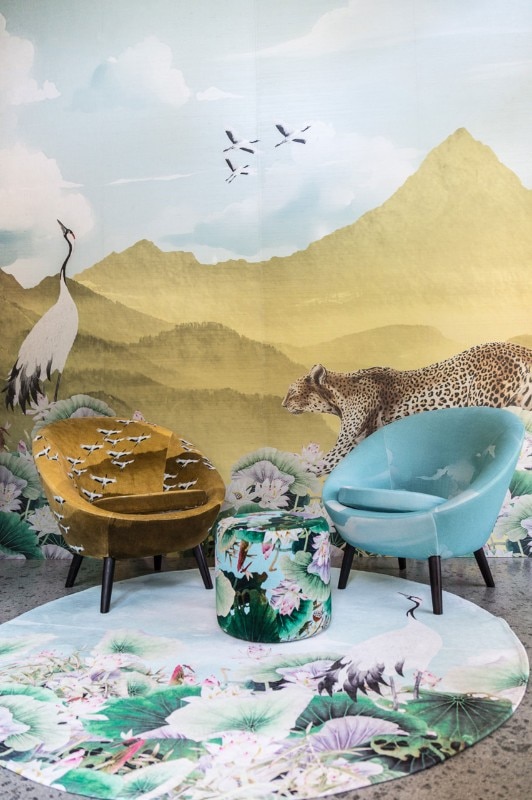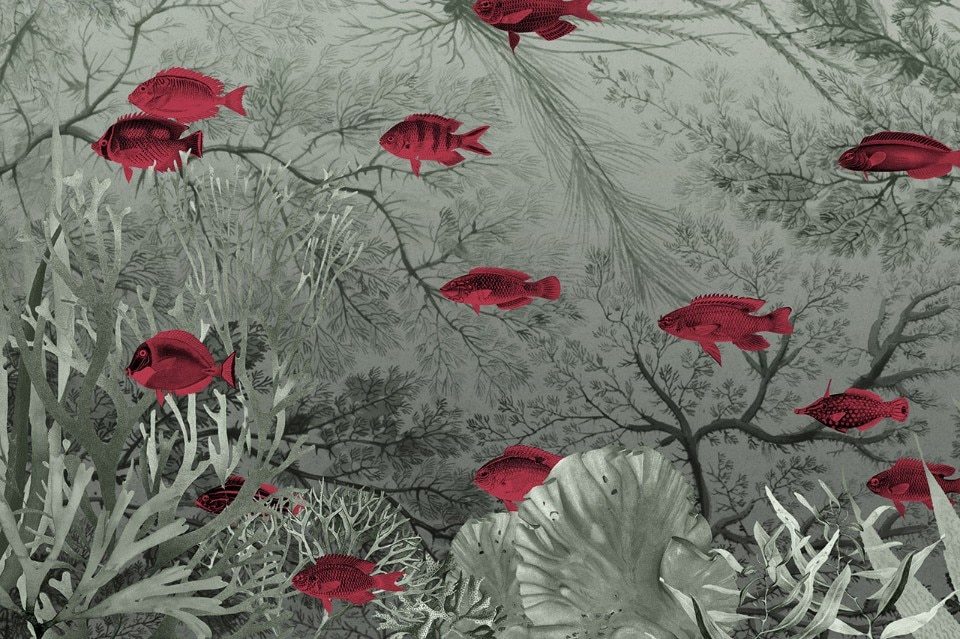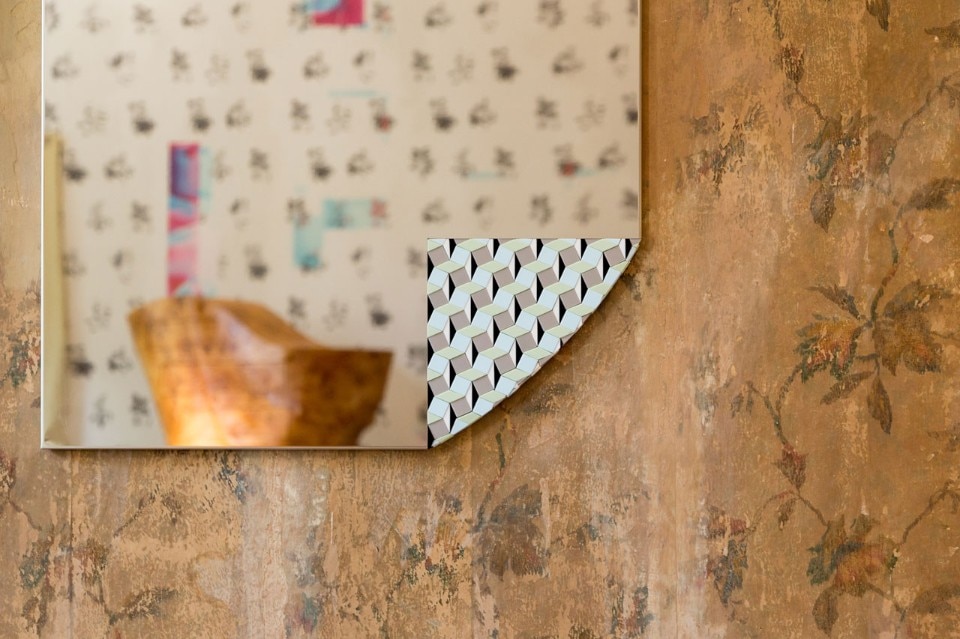 Vito Nesta, Risvolti for SecondoMe Edizioni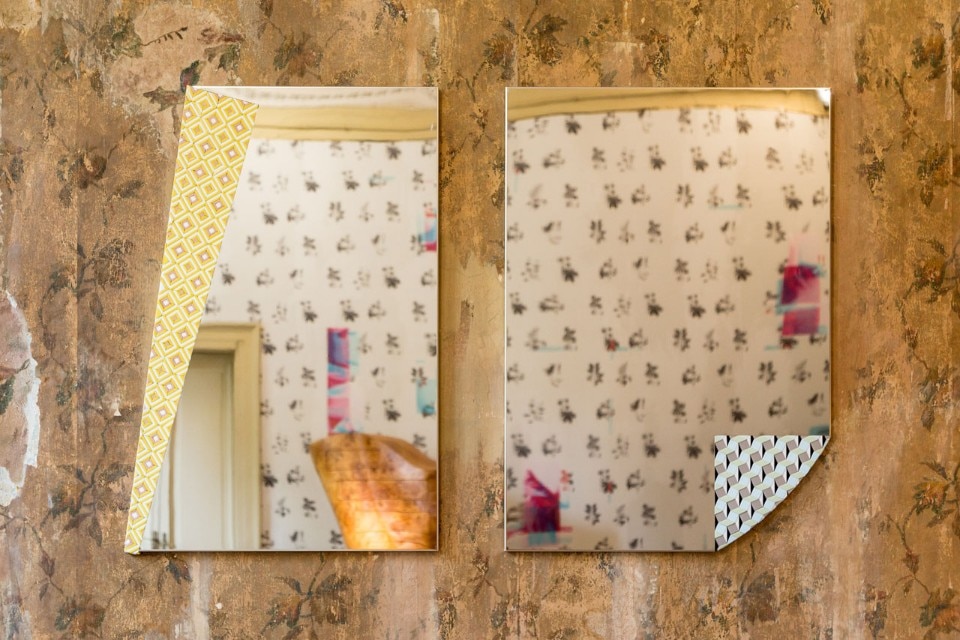 Vito Nesta, Risvolti for SecondoMe Edizioni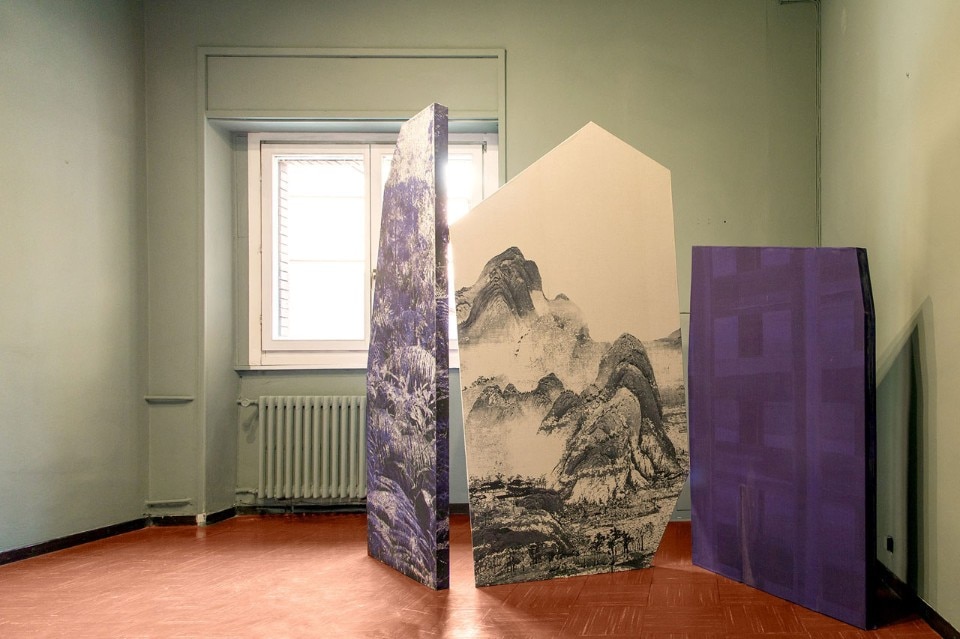 Vito Nesta, Via Della Seta wallpaper for Texturae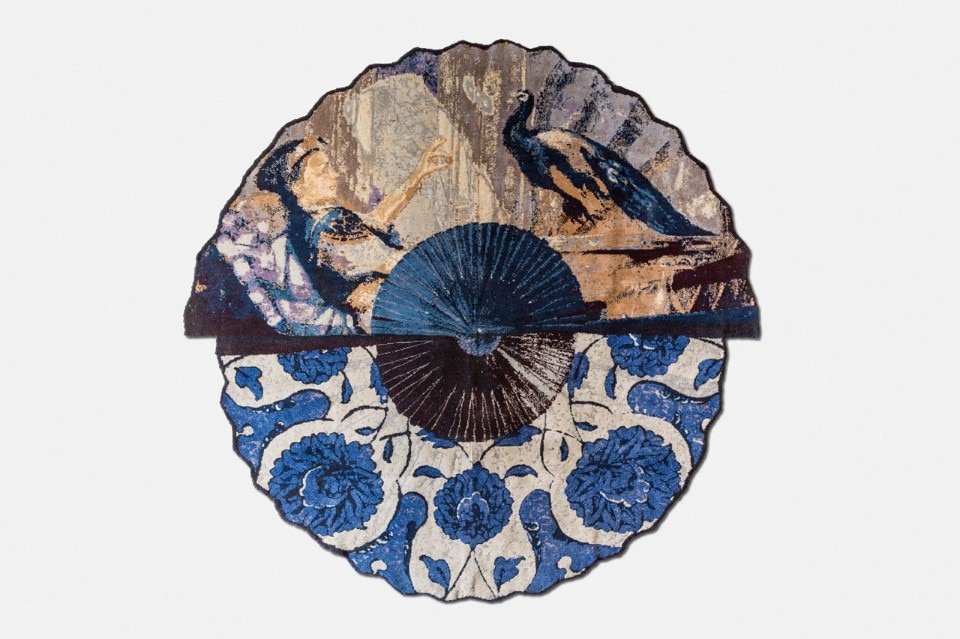 Vito Nesta, Topkapi for Les Ottomans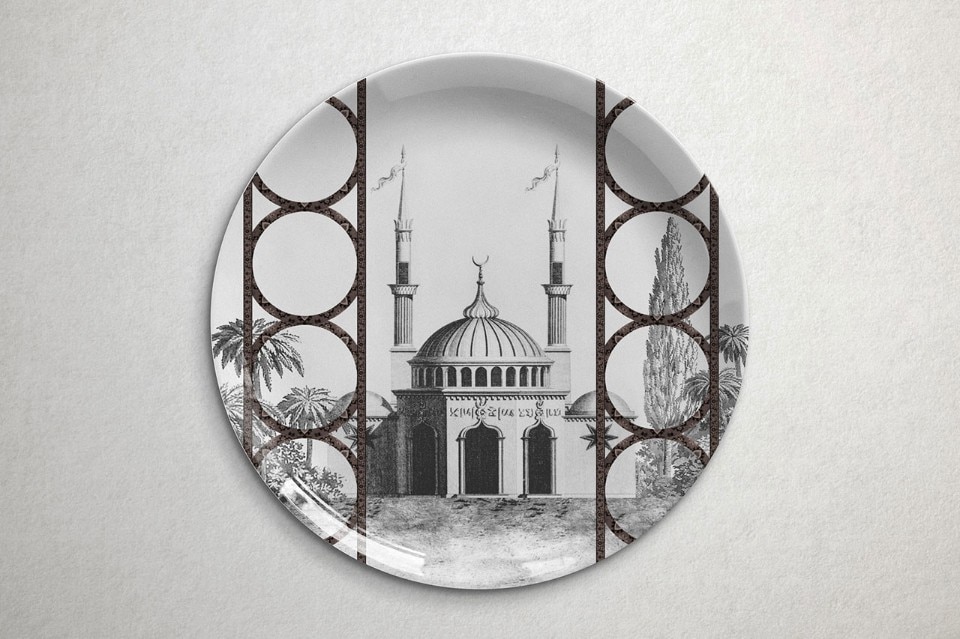 Vito Nesta, Topkapi for Les Ottomans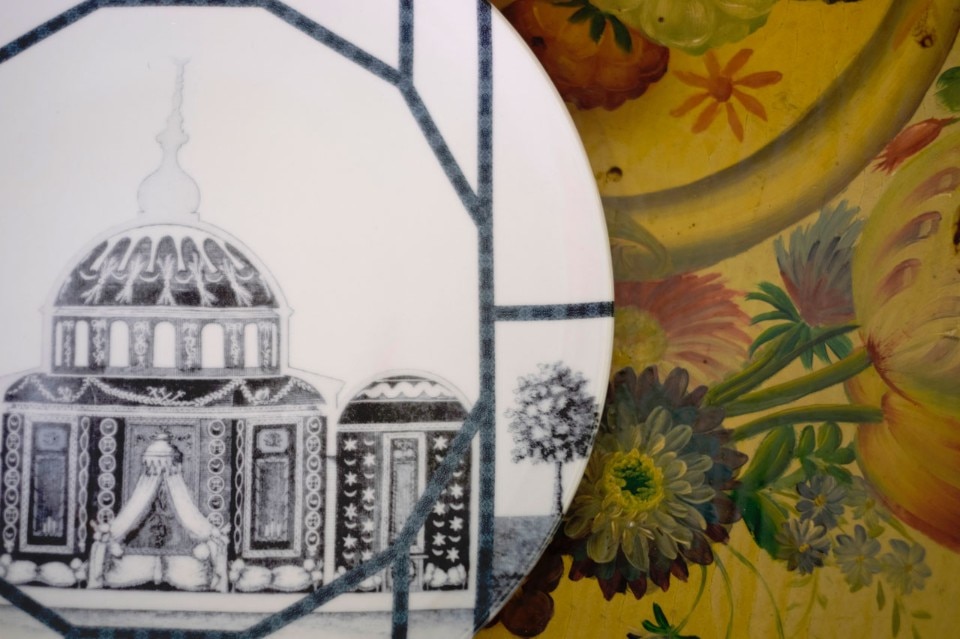 Vito Nesta, Topkapi for Les Ottomans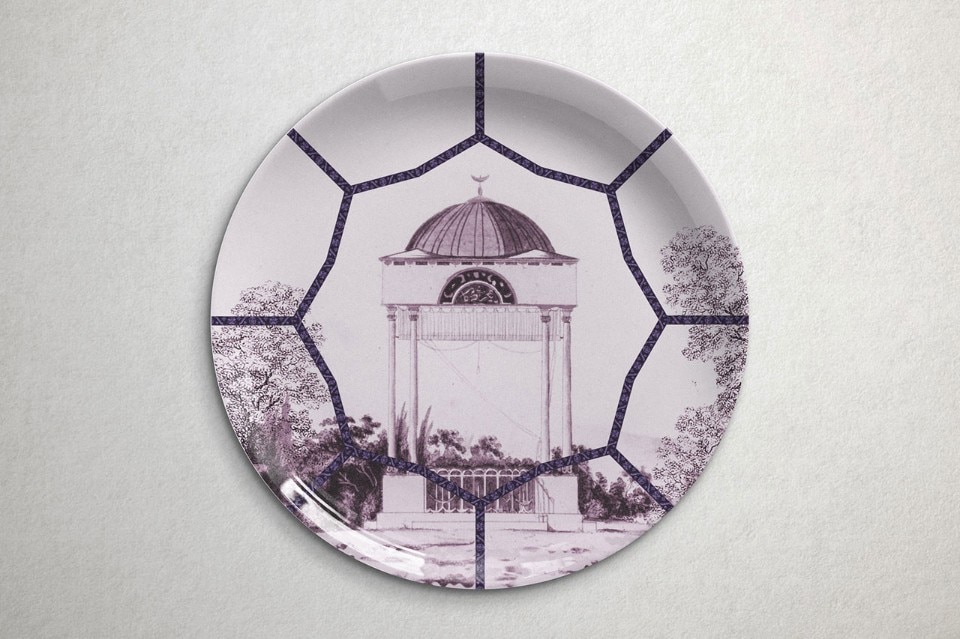 Vito Nesta, Topkapi for Les Ottomans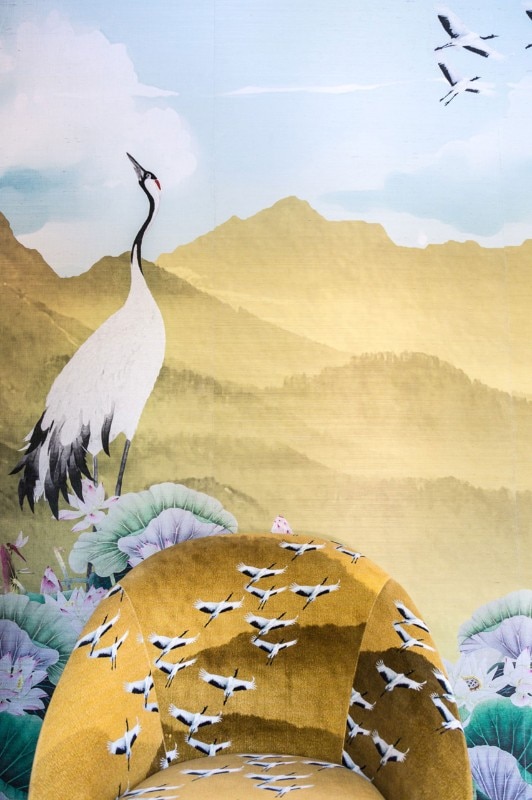 Vito Nesta, The Enchanted Mountain for Imarika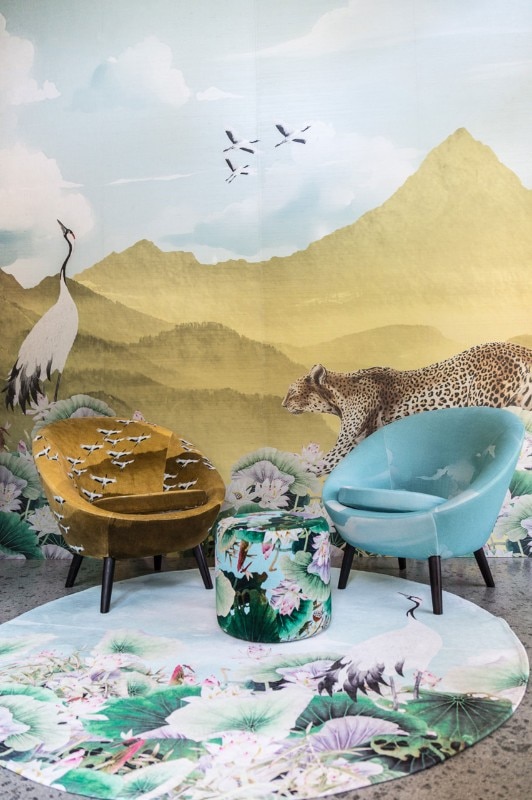 Vito Nesta, The Enchanted Mountain for Imarika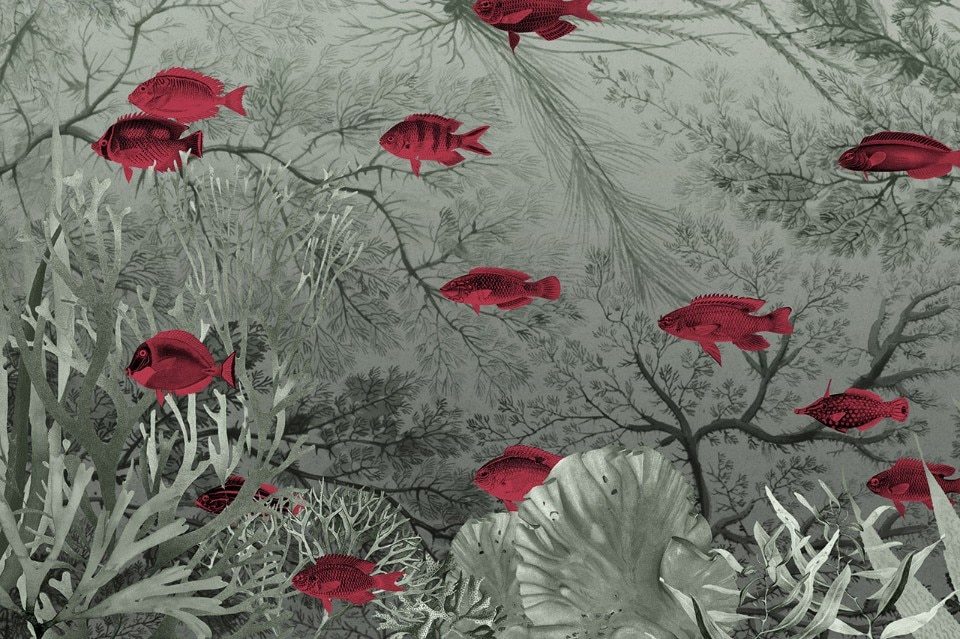 Vito Nesta, Samoa wallpaper for Devon&Devon
What initially attracted you to the design world? Was there a particular moment or project that first drew you in?
The first time I visited my grandparents' home in Puglia, I discovered a room with petroleum-green wallpaper that featured white peacocks. The furniture was all made by a famous cabinetmaker of the region, called Soldano—rational forms that were still rich in inlays, depicting alternating floral and geometric decorations. The accessories in the room were made of Murano glass and represented mainly animals, such as fish, monkeys, and turtles. The centerpiece on the table was a jellyfish whose tentacles were vertically erect. In one corner of the room, there was a stuffed crocodile used as a tea table. Naturally, for a seven-year-old boy, a room like this seemed as though it had been taken right out of a fairytale. I was in complete awe, and from that moment onward, I started chasing the dream of creating objects.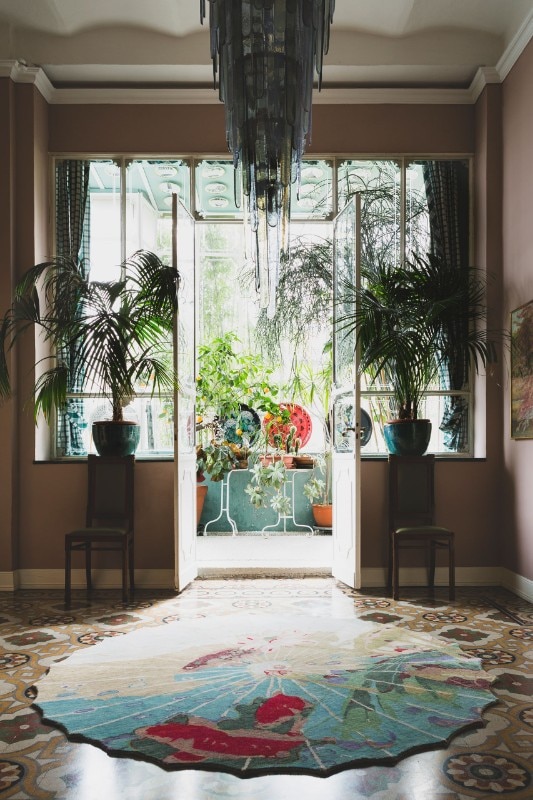 You work covers quite a range: art direction, product design, graphic design, and more. From your perspective, what's the common thread that ties together everything you do?
The constant in my work is the research. I research production aimed between craftsmanship and industry, and I research archival materials, refreshing them to fit contemporary standards and decorations.
Your designs are often informed by a sense of wanderlust or a celebration of travel—both geographically and through time. Can you tell us more about this ongoing source of inspiration?
Yes, the characteristic that represents me most is travel. I love travelling, be it from one side of a city to the other or from one side of the world to the other. I try to make the images and ideas I acquire while travelling shine through in my work, with the aim of then inspiring the buyer's imagination to travel as well.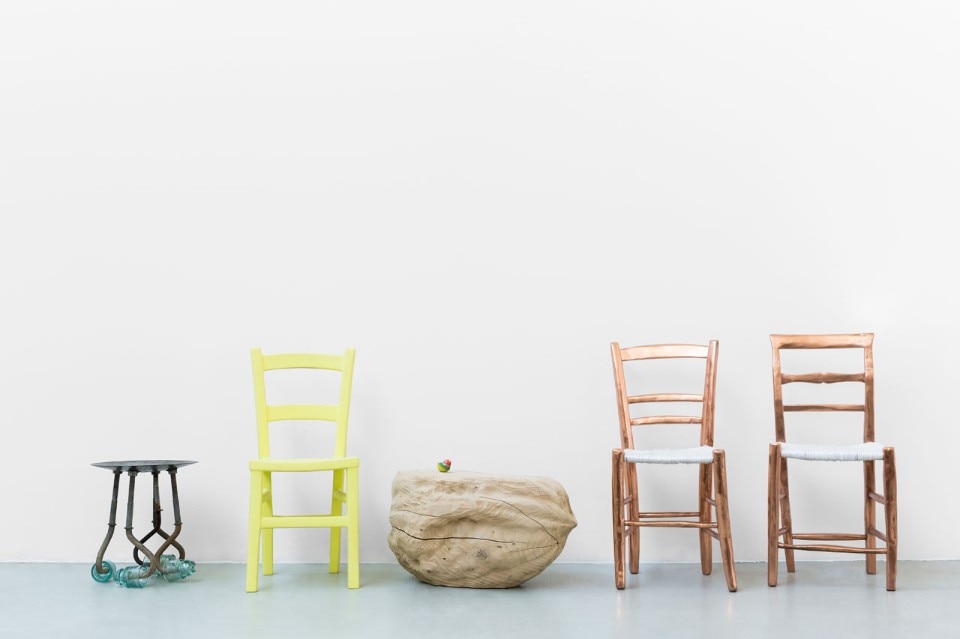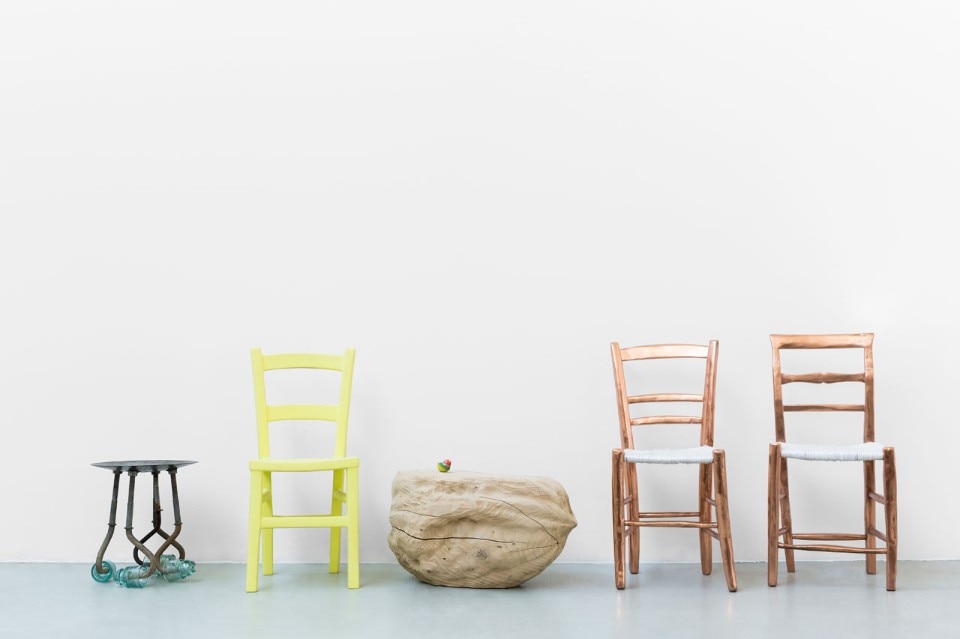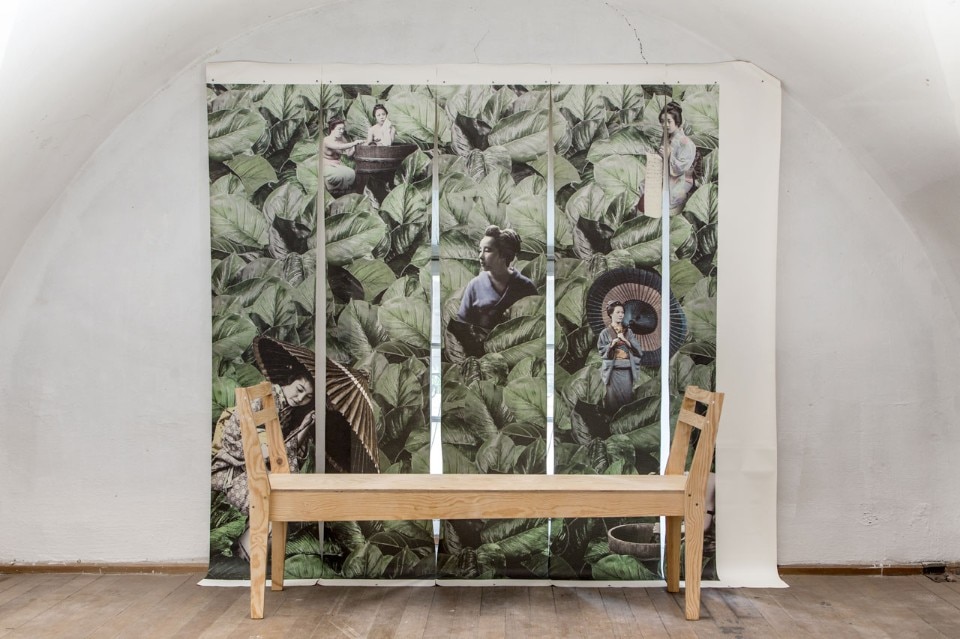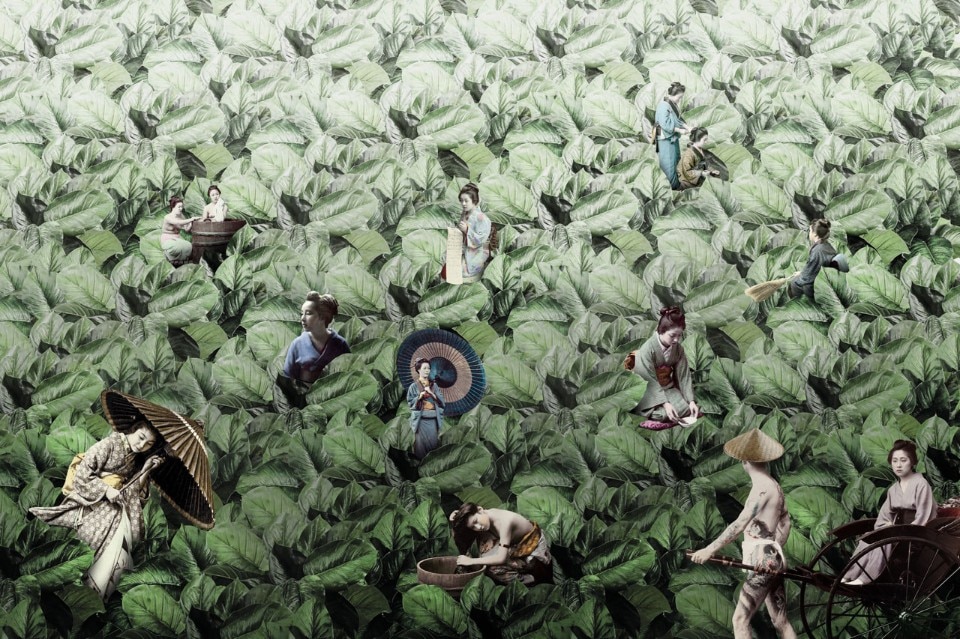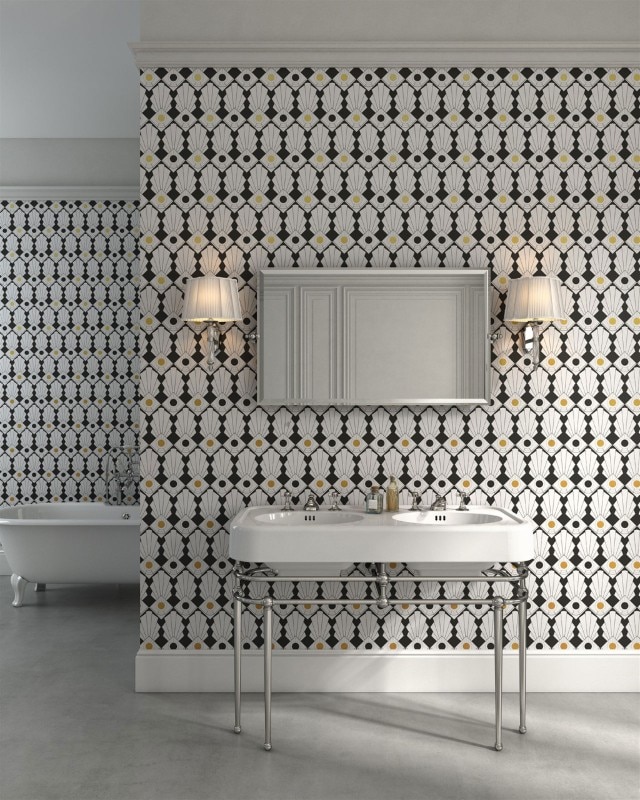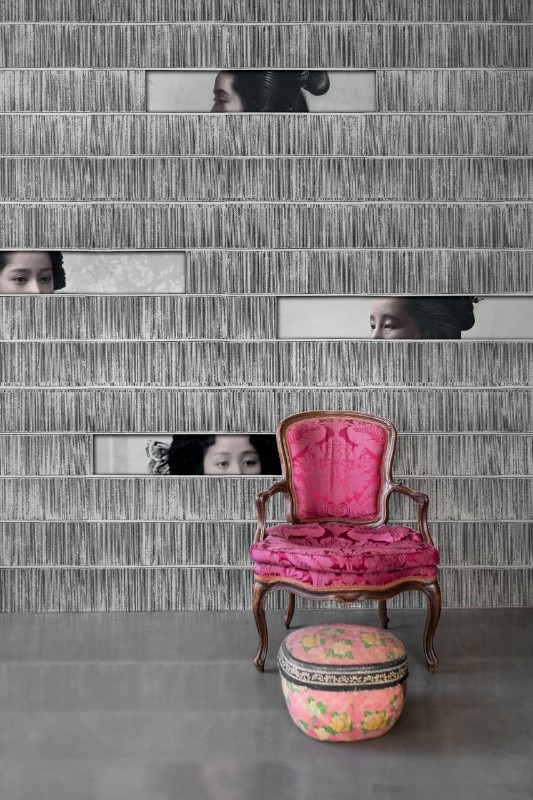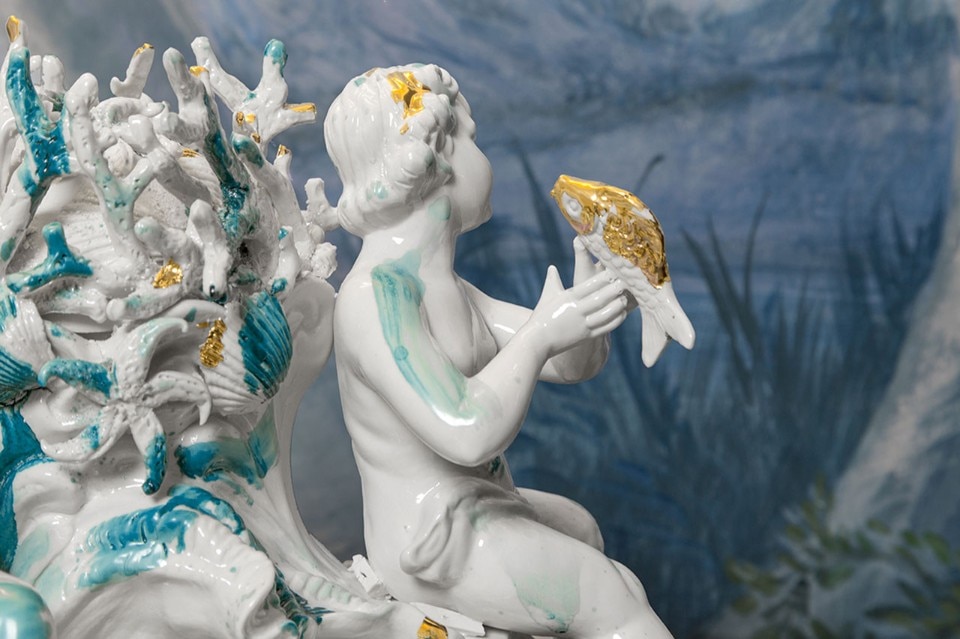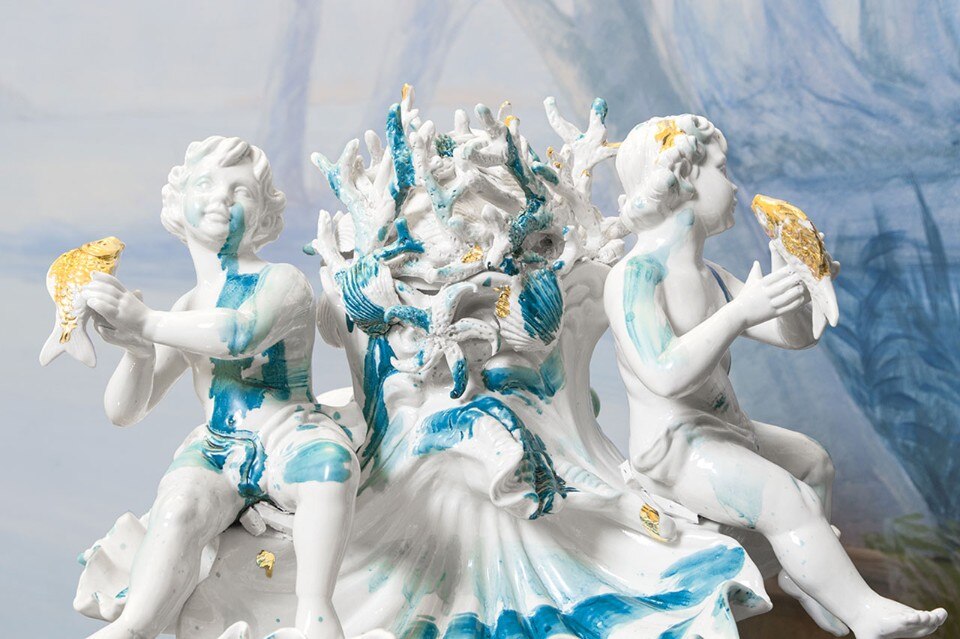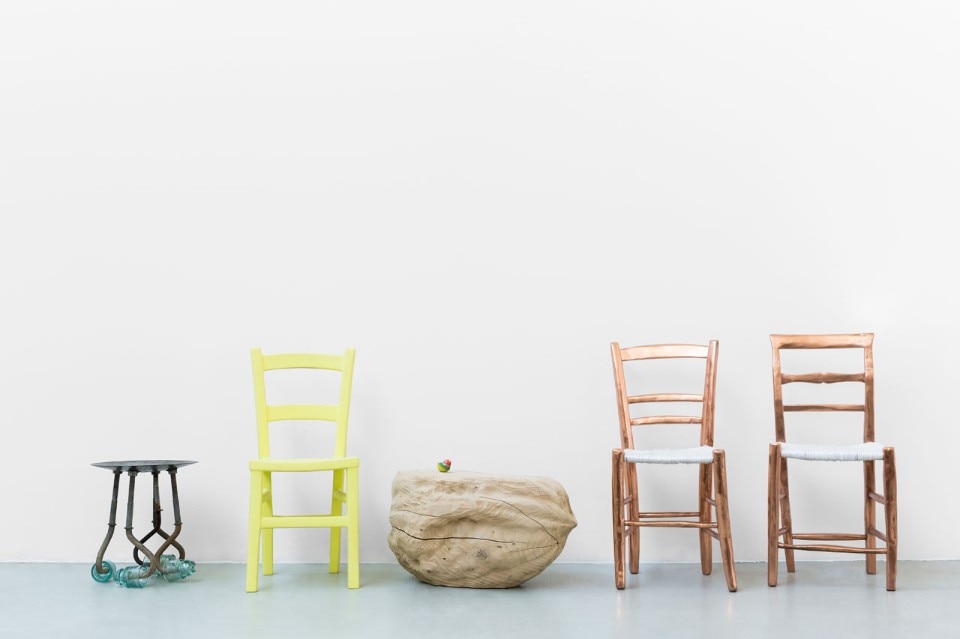 Vito Nesta, Noce for Riva1920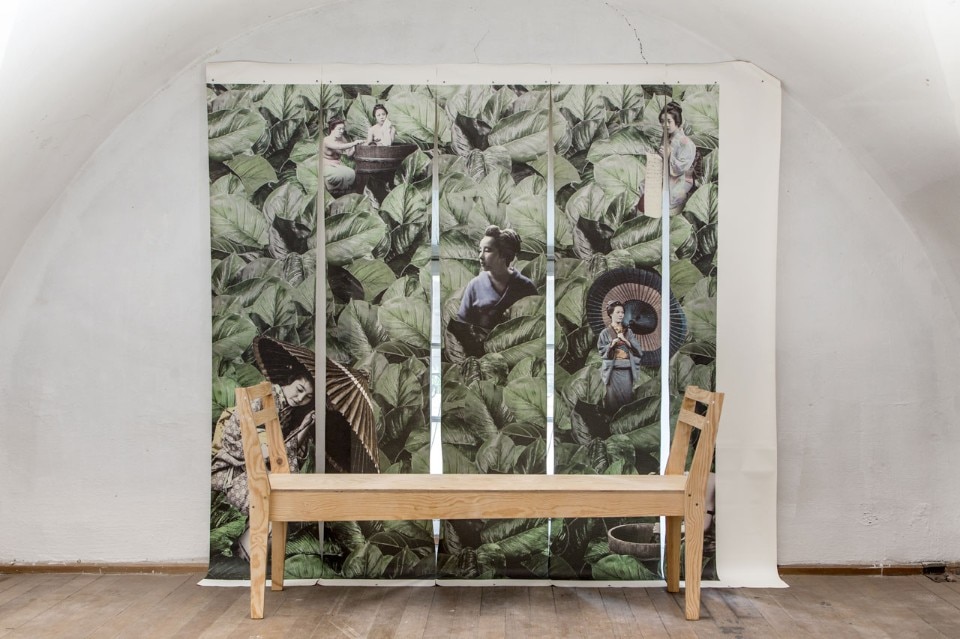 Vito Nesta, Masami wallpaper for Texturae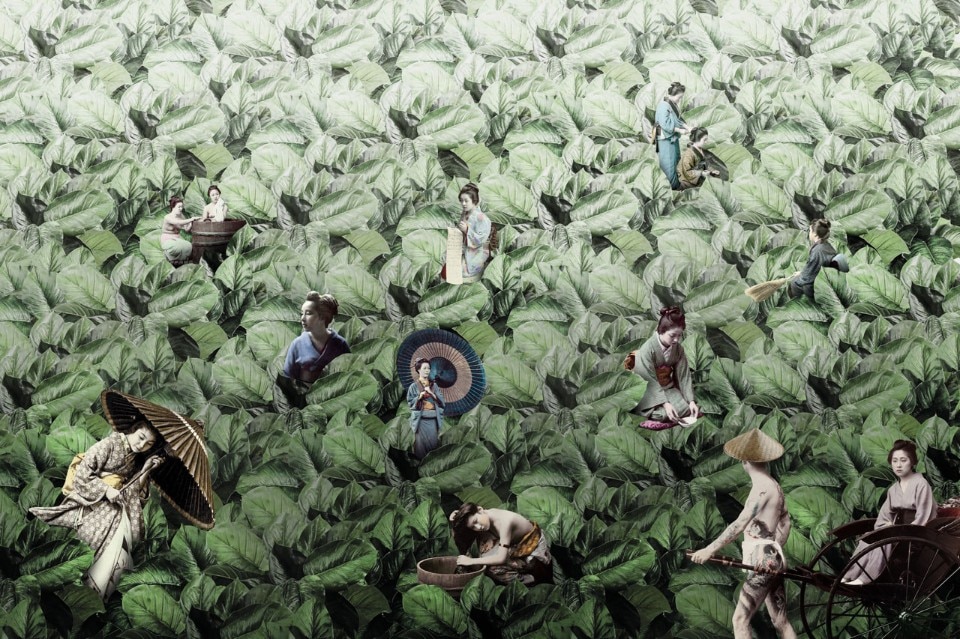 Vito Nesta, Masami wallpaper for Texturae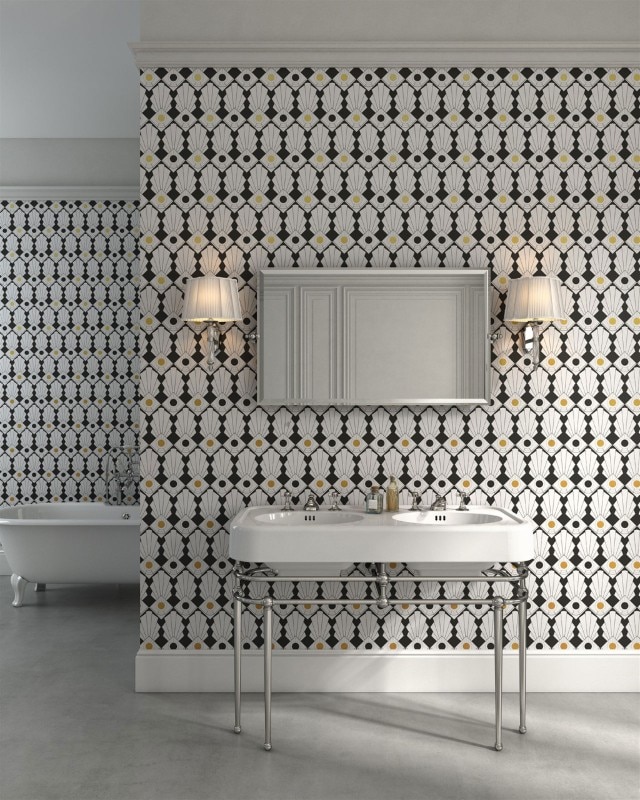 Vito Nesta, Majestic wallpaper for Devon&Devon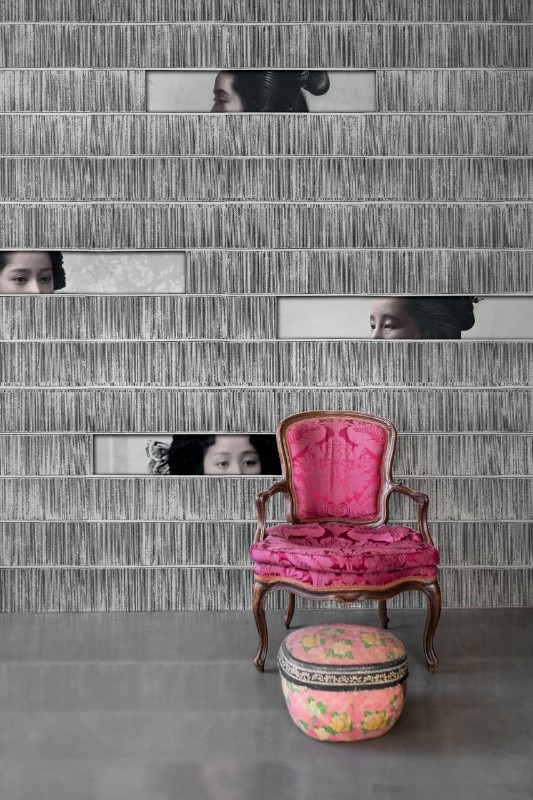 Vito Nesta, Kazumi wallpaper for Texturae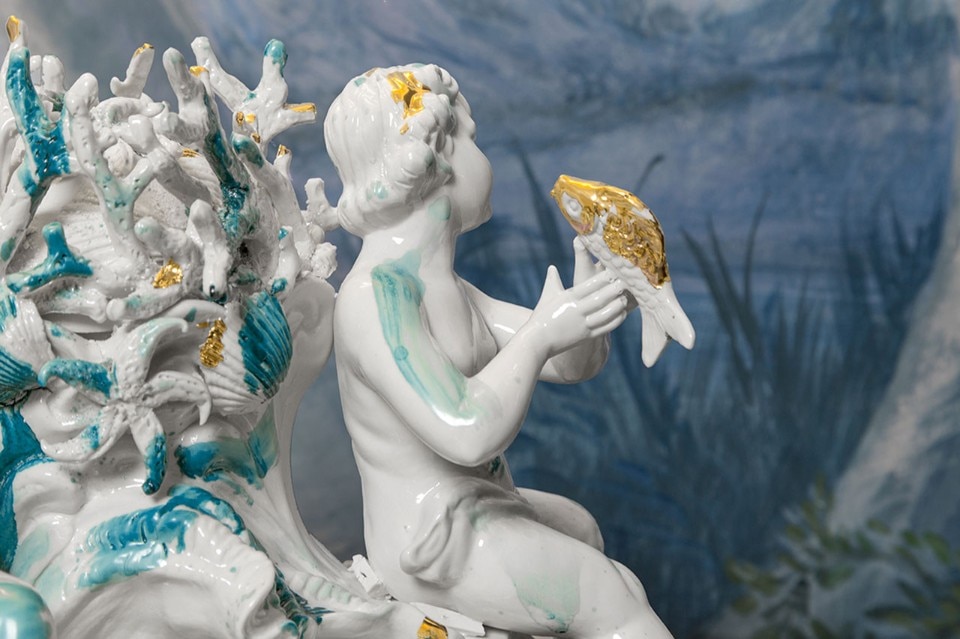 Vito Nesta, I Putti for Fratelli Majello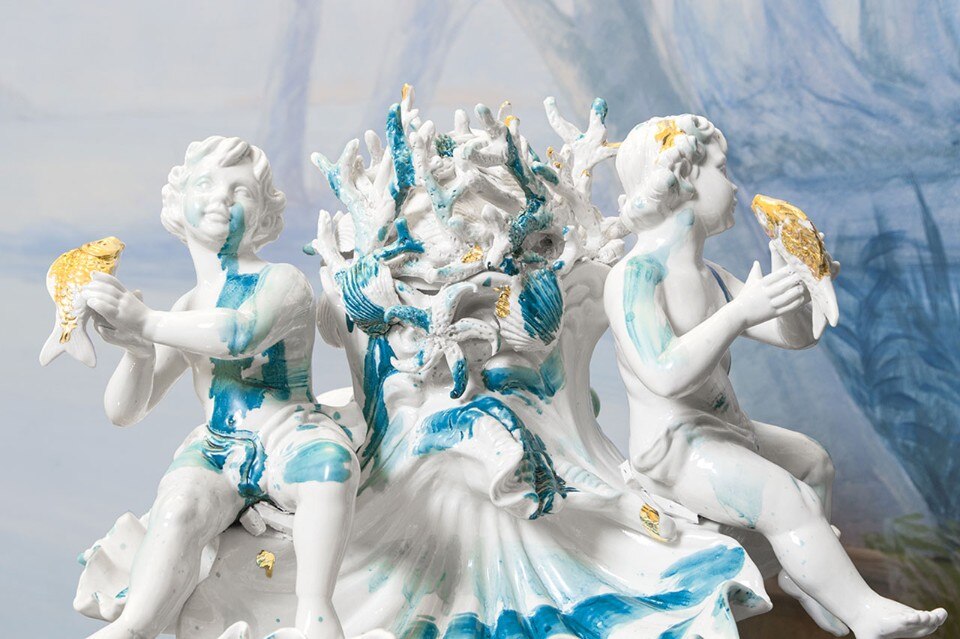 Vito Nesta, I Putti for Fratelli Majello
Can you walk us through a specific example?
A long journey through Japan has undoubtedly marked my work. At my grandparents' house, there was a room with red and golden wallpaper that featured an Asian landscape, and I used to dream in front of it. In 2015, I made my first trip to Japan. There I rediscovered those same landscapes, those colors, that atmosphere that hypnotized me for hours as a child. As soon as I was back in Italy, I created two carpets in the form of Japanese parasols, Ike and Koi [in Japanese, Pond and Carp, respectively], and two wallpapers, Masami and Kazumi, for Texturae. Those projects were definitely significant moments on my path as designer.
Are there certain places, eras, or motifs you find yourself returning to again and again?
If I do not have the possibility to travel, I get lost in antique markets, auctions, junk shops, and the like to find objects or publications from the past that might become sources of inspiration. For my last project, Les-Ottomans, for example, I walked through Turkish markets for hours with the purpose of finding ancient Ottoman illustrations.
Your work frequently marries the old and the new—taking traditional elements and reinterpreting them with a contemporary twist, as in some of your recent wallpaper designs or your Risvolti mirrors for Secondome. Can you tell us a bit about how you see this tendency in your work?
The past has always fascinated me, because stories attract me. In every single one of my works, I end up doing quite a bit of research that leads me to rediscover elements from the past. For instance, this was the case with the mirrors designed for Secondome in collaboration with Effetto Vetro. The glassmakers who made the mirrors had in their archive this magnificent opaline glass from the '50s in soft colors. We immediately decided that we had to use it. It had such a strong aesthetic impact and told a beautiful story. The mirroring part was made of high-tech, super-mirror steel, a particular and strange solution for a mirror, but it gave a touch of originality to the project. The result is a union between ancient and new.
Your tabletop porcelain Esotica collection for Fratelli Majello also feels quite original and really playful, evoking stories of "distant lands and exotic shores." What was the specific inspiration behind this series?
Esotica was born after learning that Fratelli Majello had one of the few drawing masters of Capodimonte porcelain. Thinking of what would be the best way to show off this skillful craftsmanship, I came up with the idea of exotic animals in a variety of colors.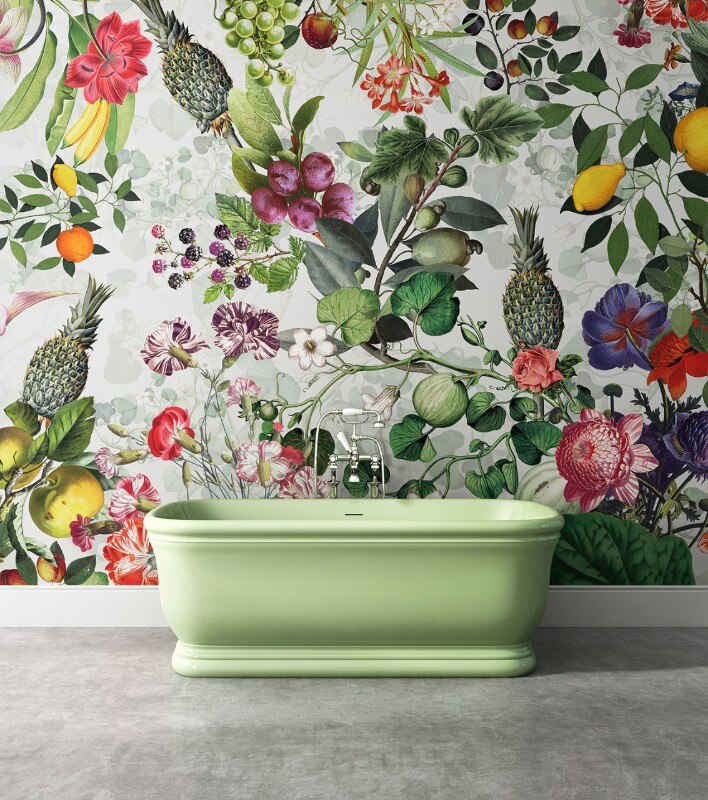 Your work—wonderfully—never shies away from the decorative, the colorful, or the dramatic. How do you describe your larger design aesthetic? 
I love decorations, all the symbolism that lies behind them, and all the possible representations of an image. I love colors, and I love the combinations between them. I love all the stories that can be transmitted through decoration.
How would you describe the aesthetic in your own home? Is it similarly dramatic?
My home is comparable to the surf of the sea, which, with the ebb and flow of the water, leaves behind pieces of wood, seashells, and seaweed on the beach. My home is filled with pieces collected during my travels, like a big, hand-chiseled brass fish bought at a market in Kyoto, and a large, steel medallion from a mosque, on which is drawn the name of the apostle Assad, that I bought at an auction in Istanbul. Along with these, there are many antiques, passed down through the family or found at markets, lots of books, my pottery, panels with my wallpapers, and sketches that I've drawn.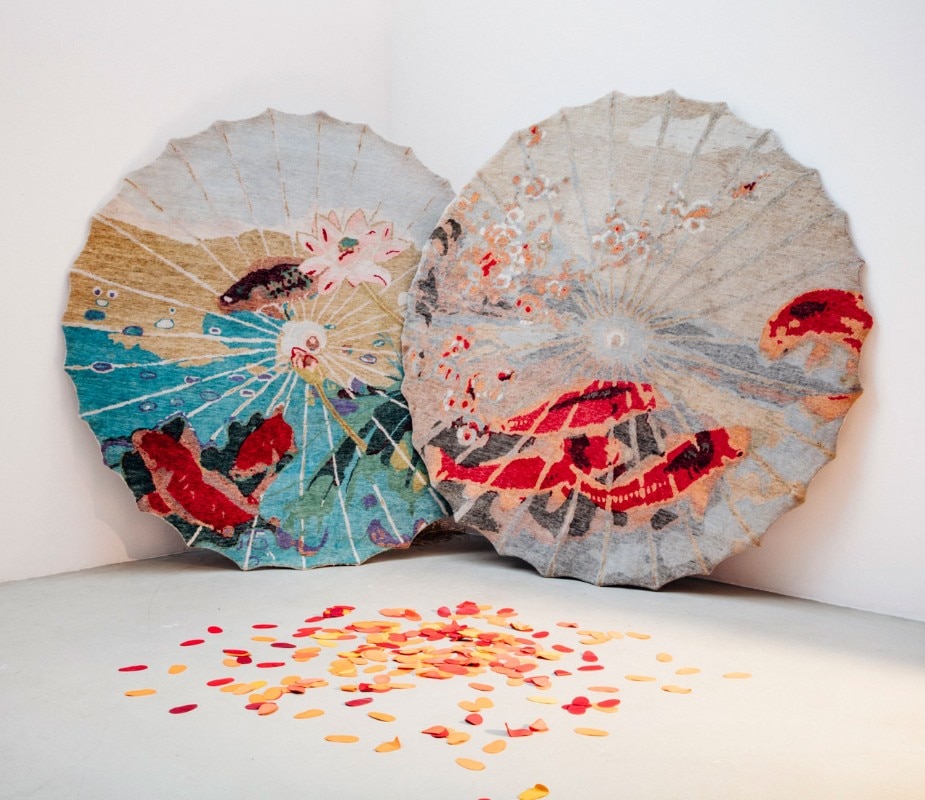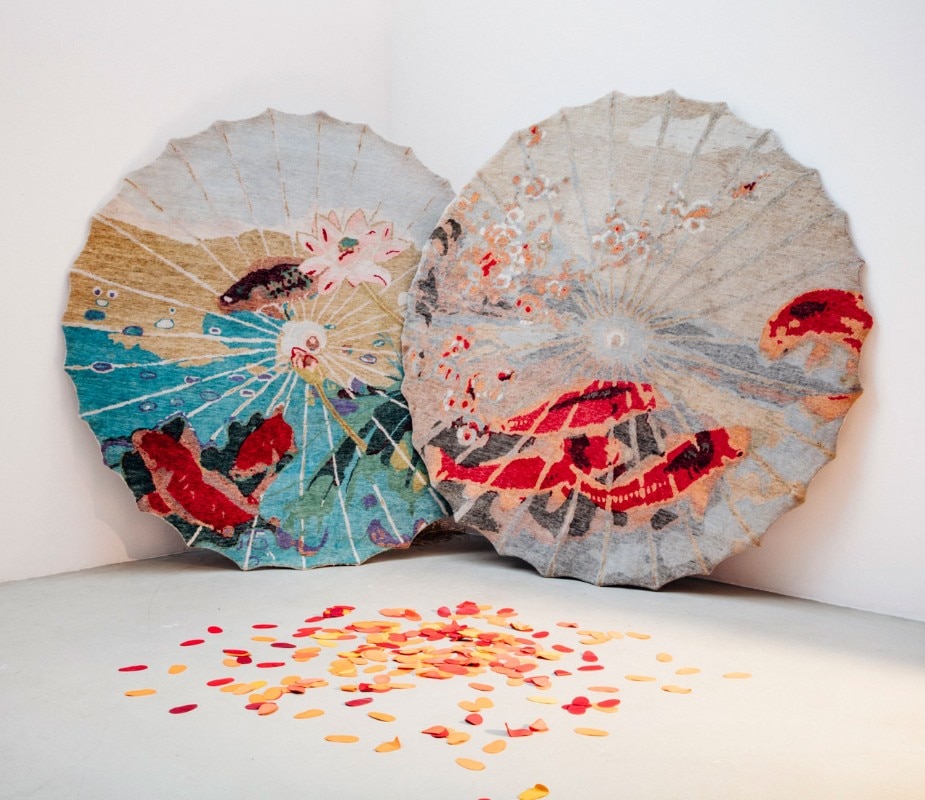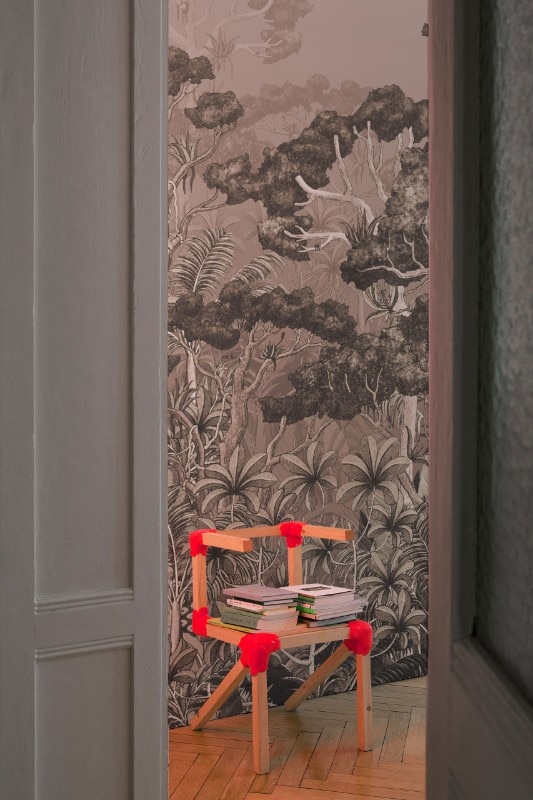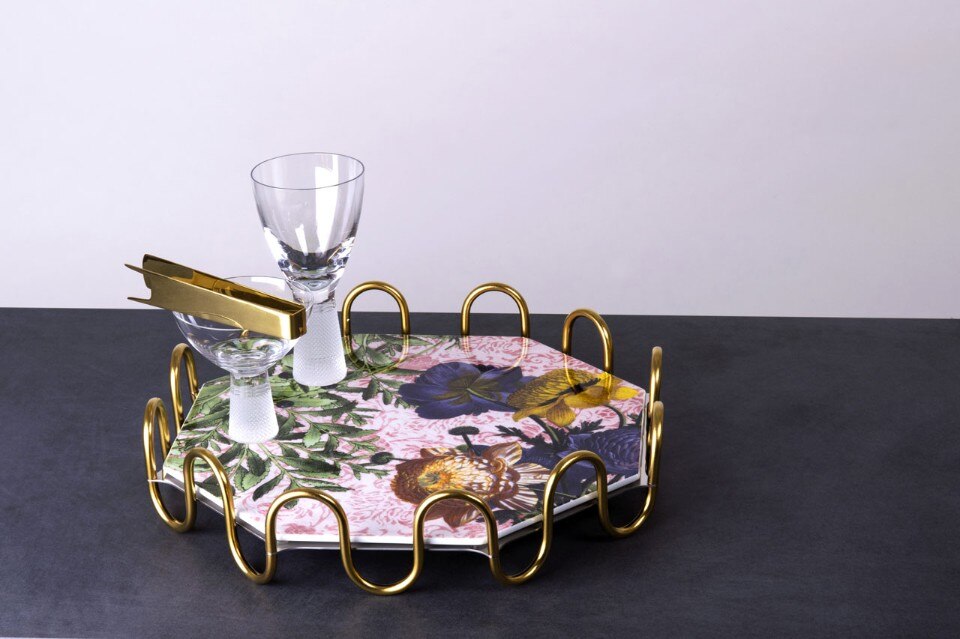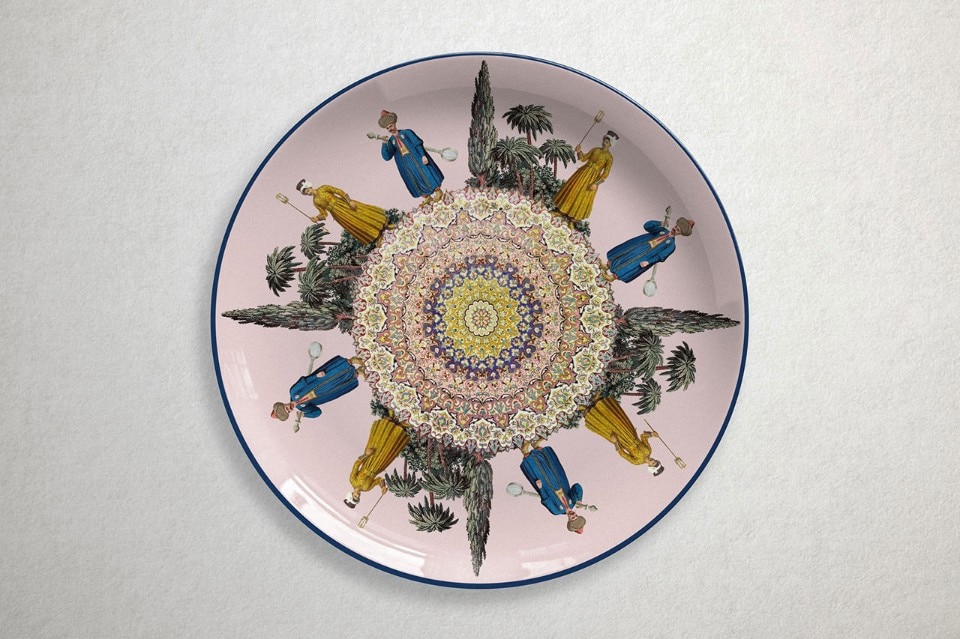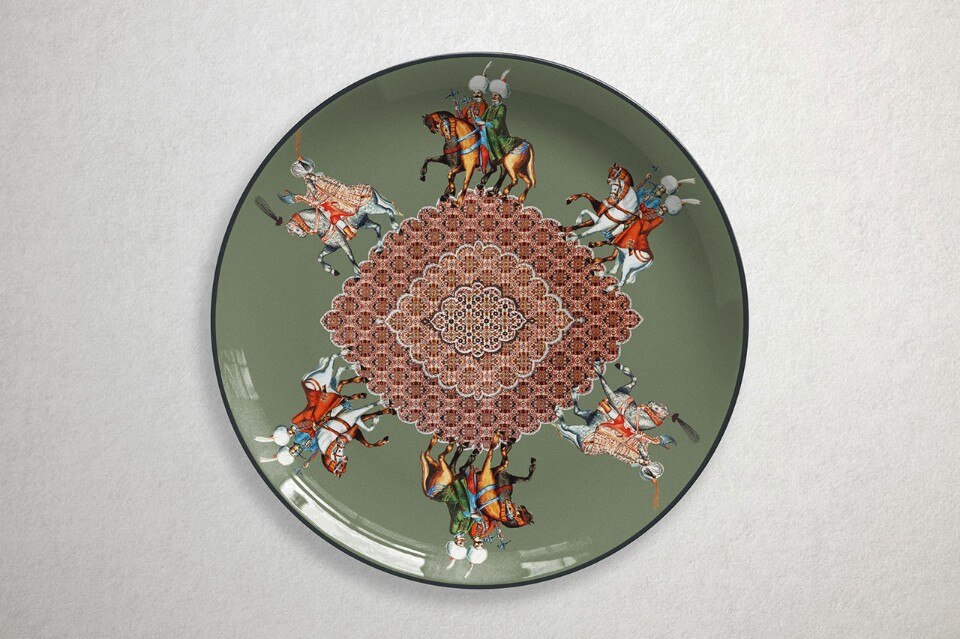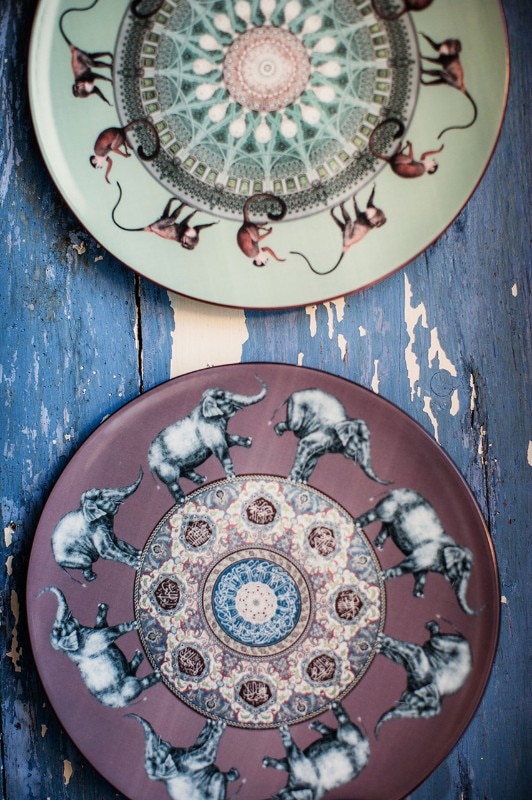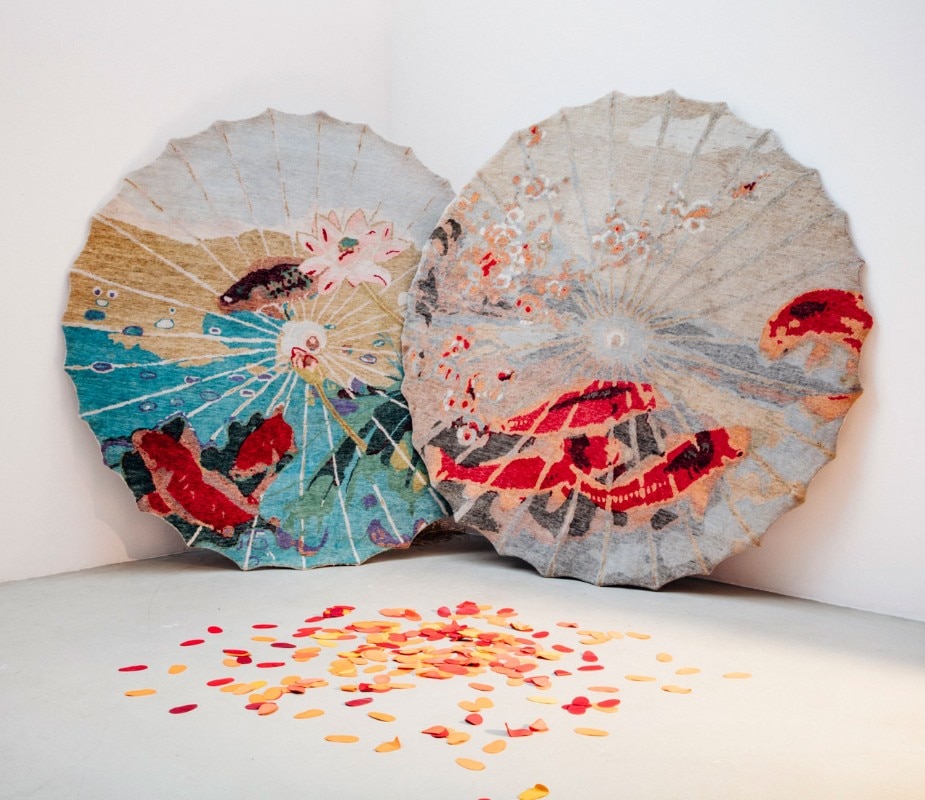 Vito Nesta, Ike and Koi carpets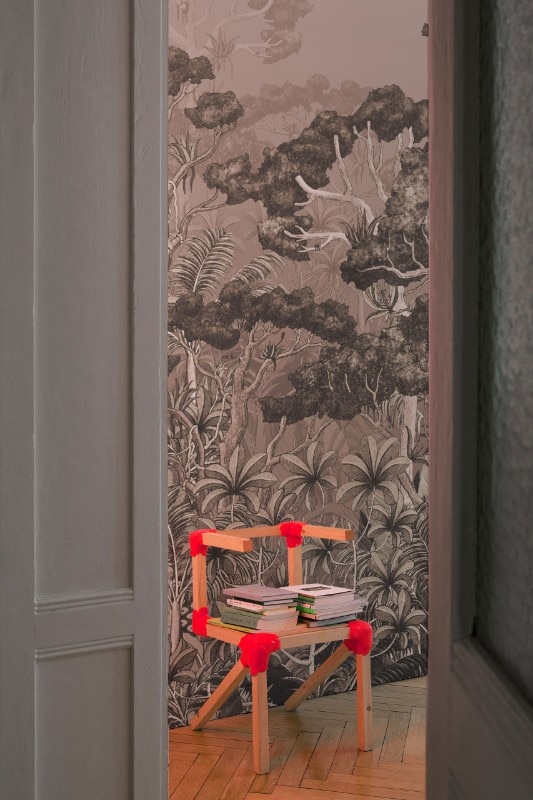 Vito Nesta, Foresta tropicale wallpaper for Roche Bobois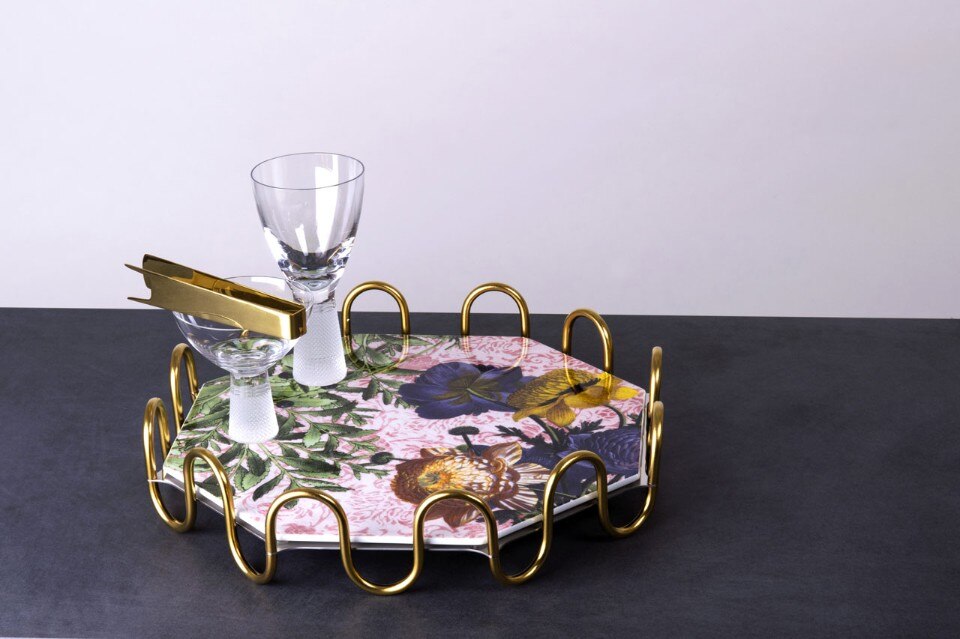 Vito Nesta, Florilegium for Sambonet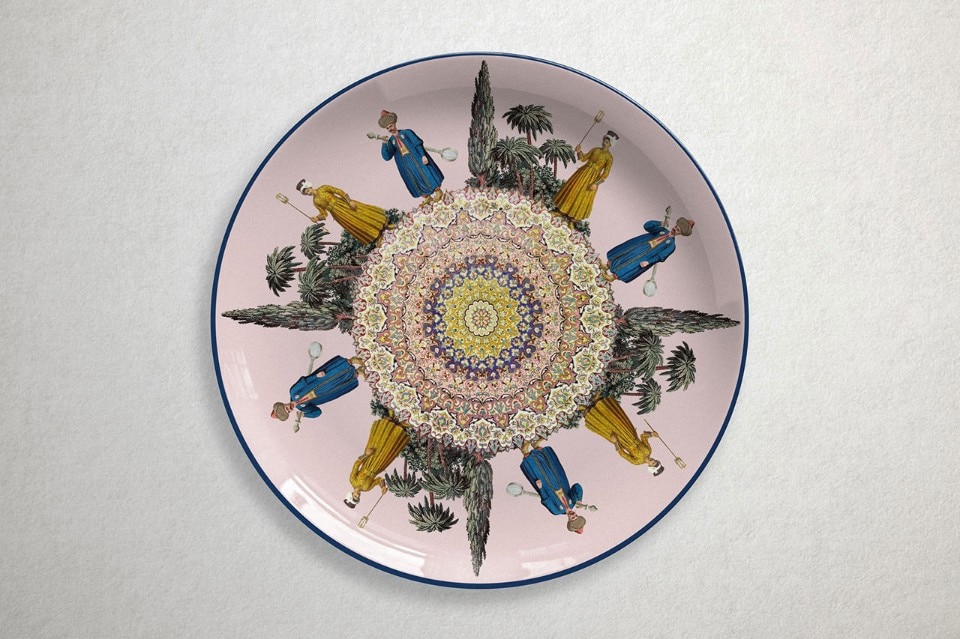 Vito Nesta, Costantinopoli for Les-Ottomans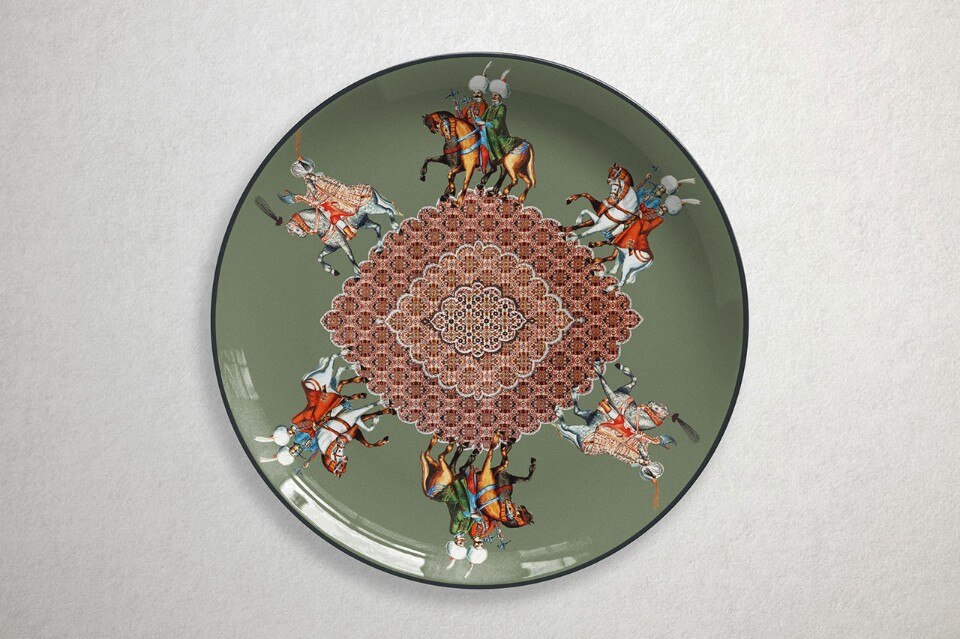 Vito Nesta, Costantinopoli for Les-Ottomans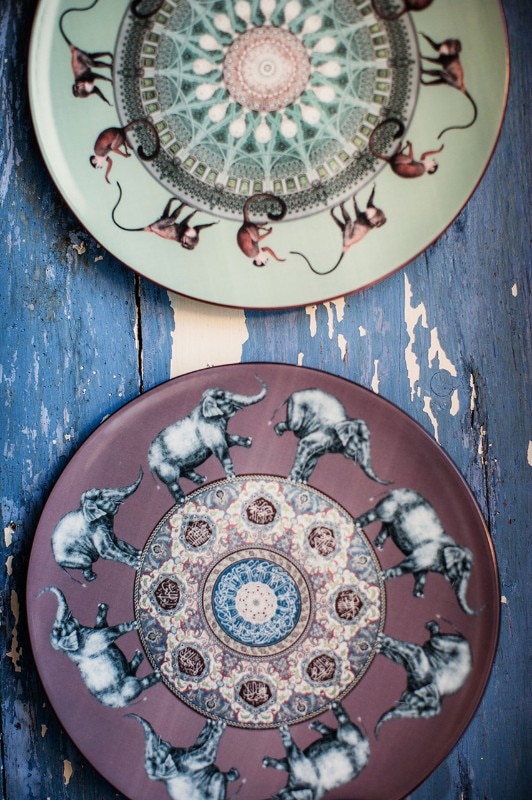 Vito Nesta, Costantinopoli for Les-Ottomans
What do you most hope people will take away from your work?
I think that nowadays, there are a lot of practical but soulless objects in our homes. With my projects, I like to offer another view on the utility of an object. I'd like to transmit a tale, a story that can fascinate and excite the user.
Any new or upcoming design projects you can tell us about?
As of now, I am working on a personal project that shows decoration through my personal symbols, and it will generate a travelling exhibition. Other than that, I am working on a lot of different projects, one of which is a collaboration with Limonta wallpaper on the reinterpretation of their historical archive.