During the first edition which took place in Monte Carlo last April (NOMAD, Monaco), visitors were able to enjoy the vision of the spectacular blue sea from the windows of the magnificent Villa La Vigie, the ex-residence of Karl Lagerfeld, set on the edge of the cliffs overlooking the aristocratic French Riviera. This winter, instead, Nicolas Bellavance-Lecompte and Giorgio Pace, founders of Nomad, allowed us to enjoy the snowy peaks which surround St. Moritz (8-11 February).
The second edition of the fair, which carried in its name the DNA of wanderers par excellence, presented, in the heart of Sameden, in the rooms of the Chesa Planta (a charming building for which construction began in 1595, and which the Planta family purchased in 1817), a parterre of exceptional galleries offering contemporary art and design. Many of these undertook the production of specially-made pieces which fit in with this exceptional setting of rooms rich with paintings, boiserie and precious decorations, as well as the library with over 10,000 books, incunabula and bibles from the 19th century, in local dialect.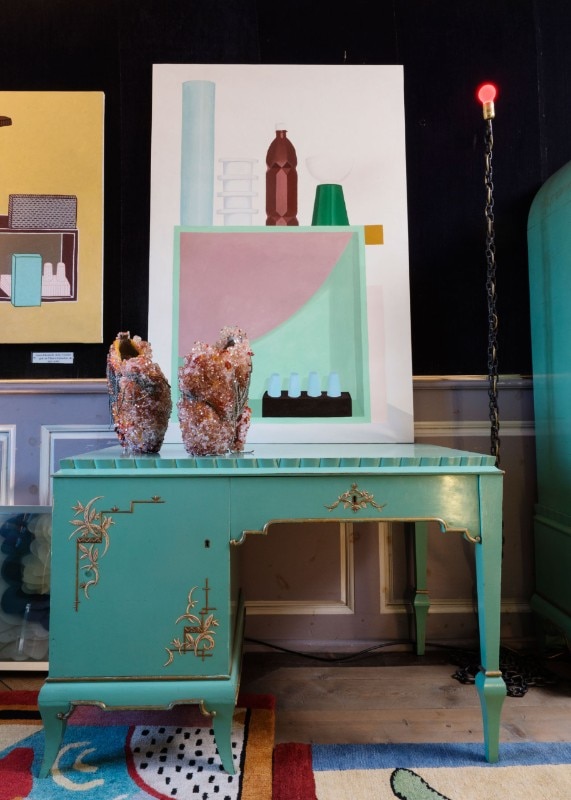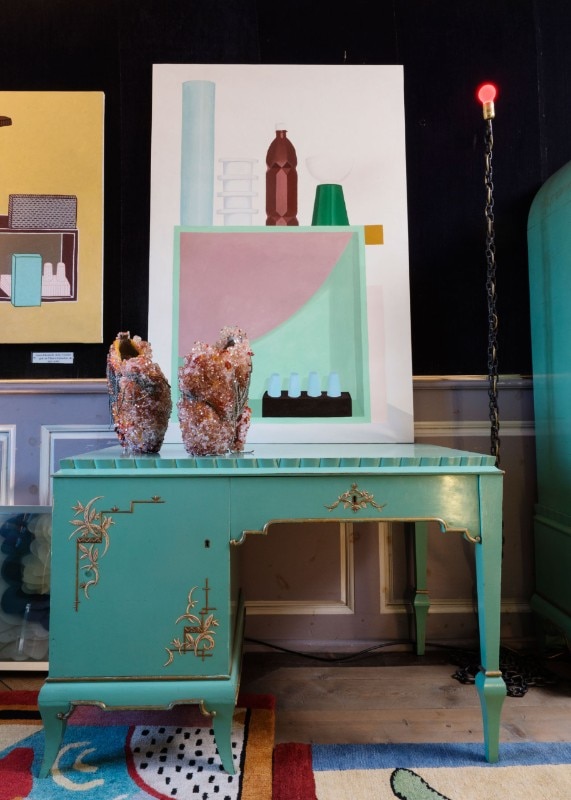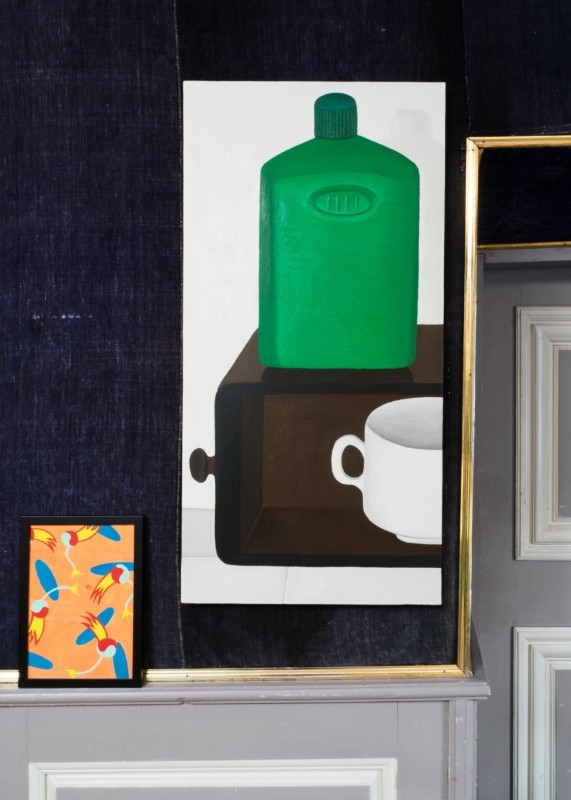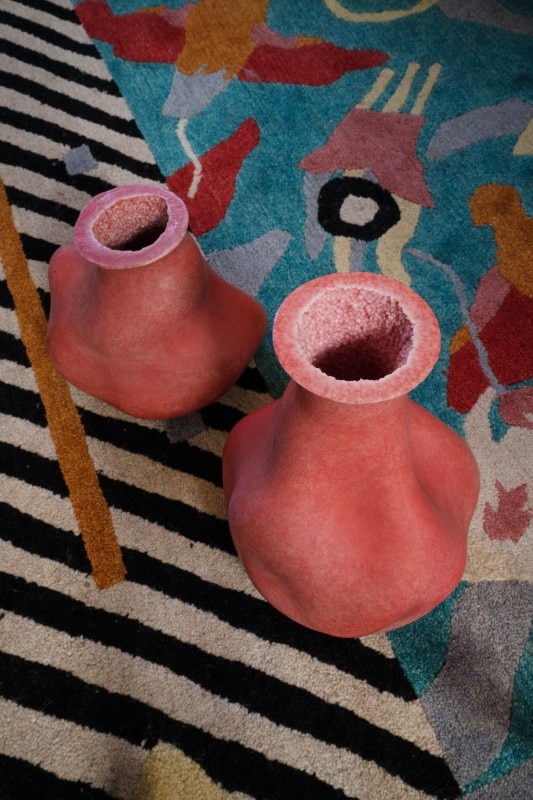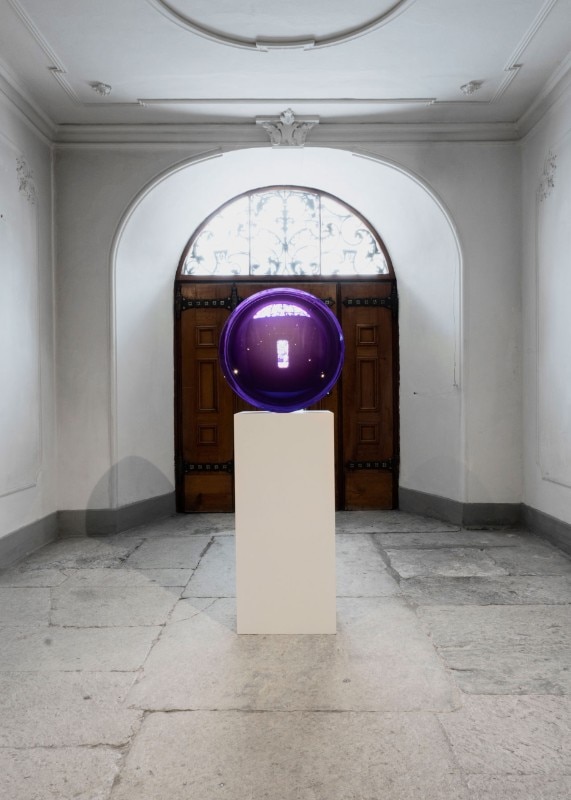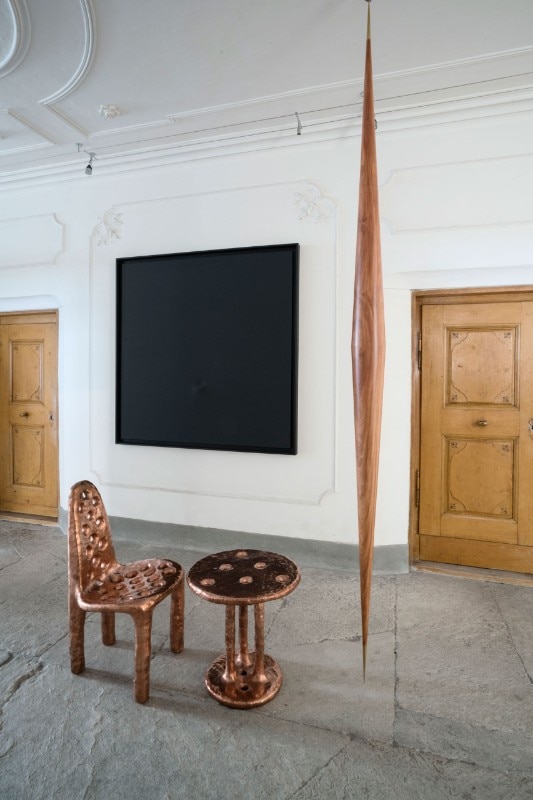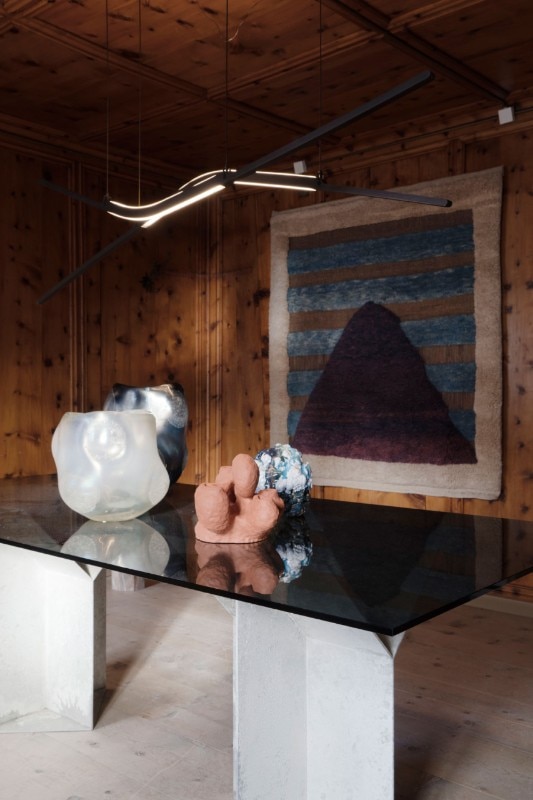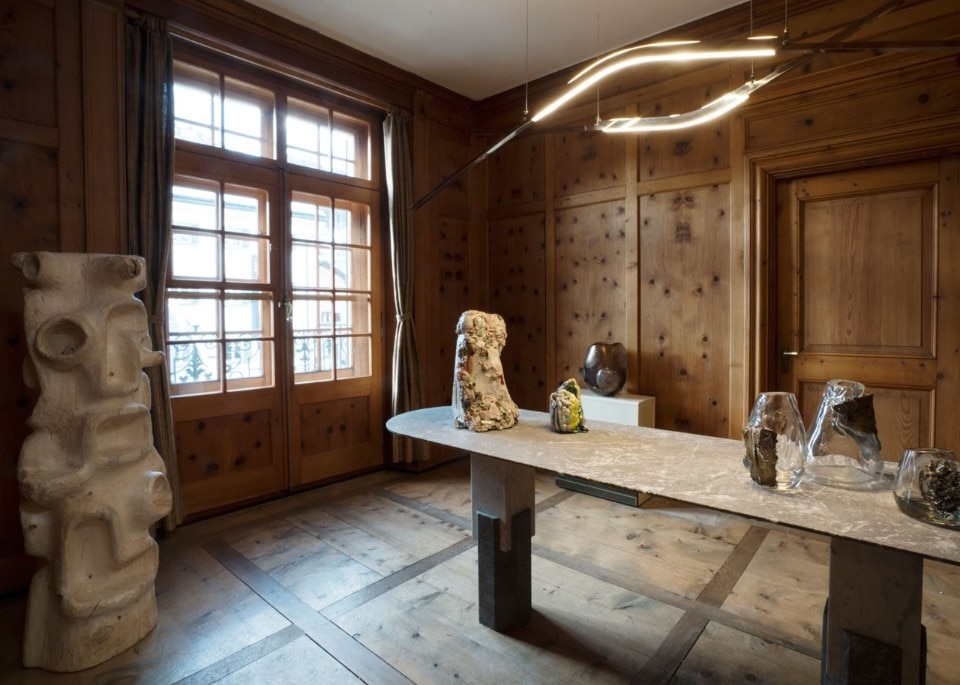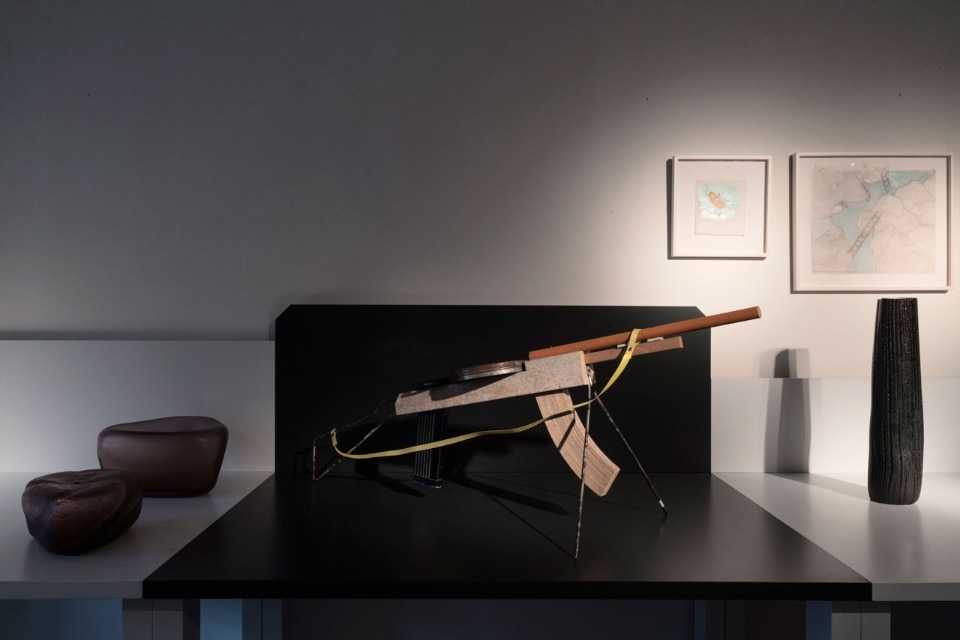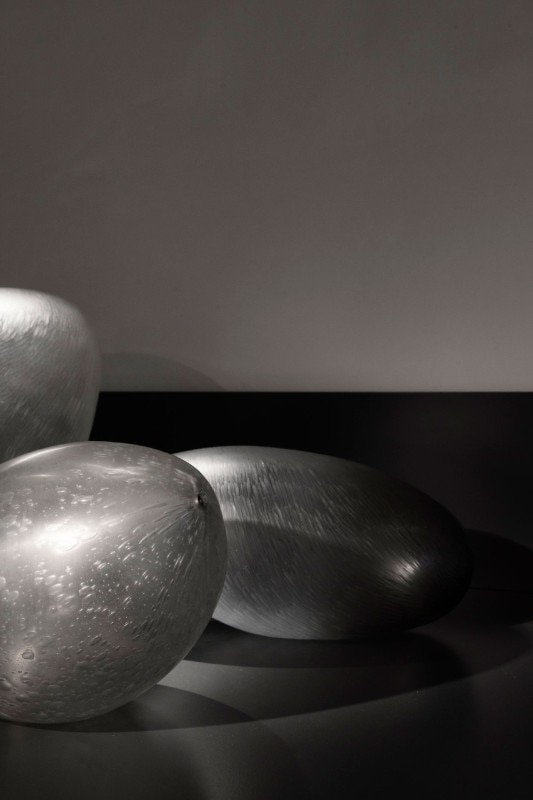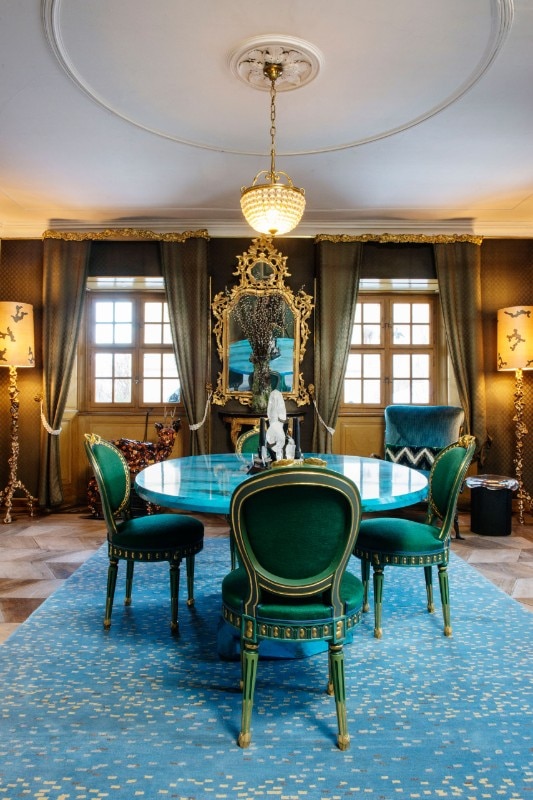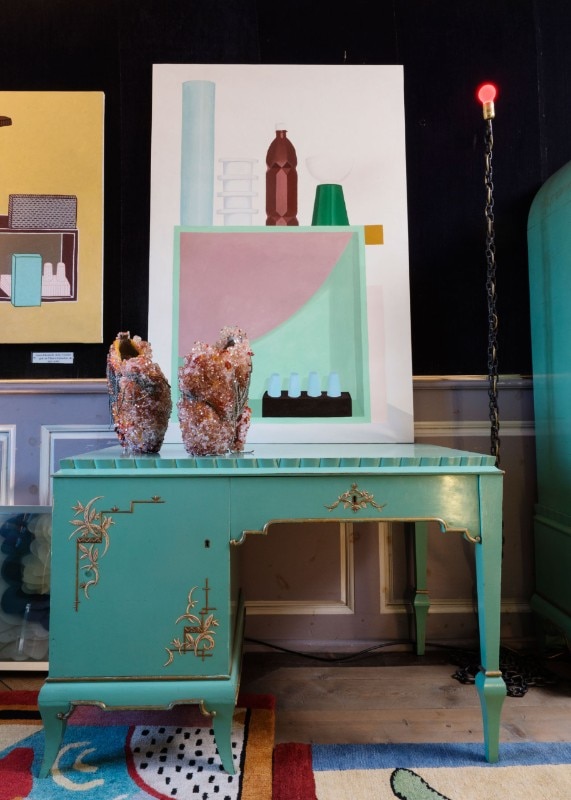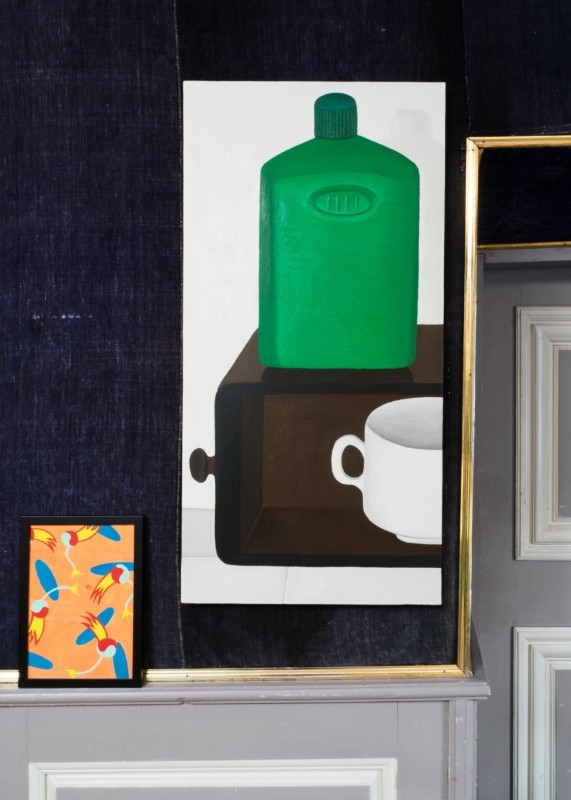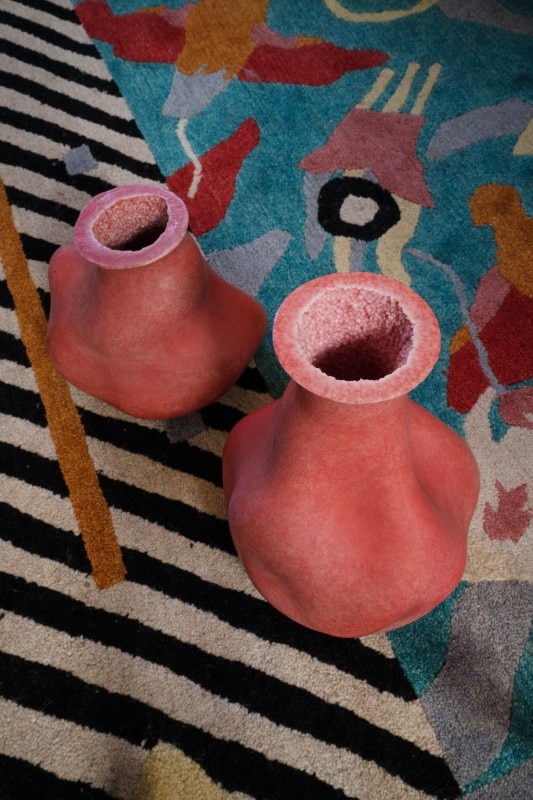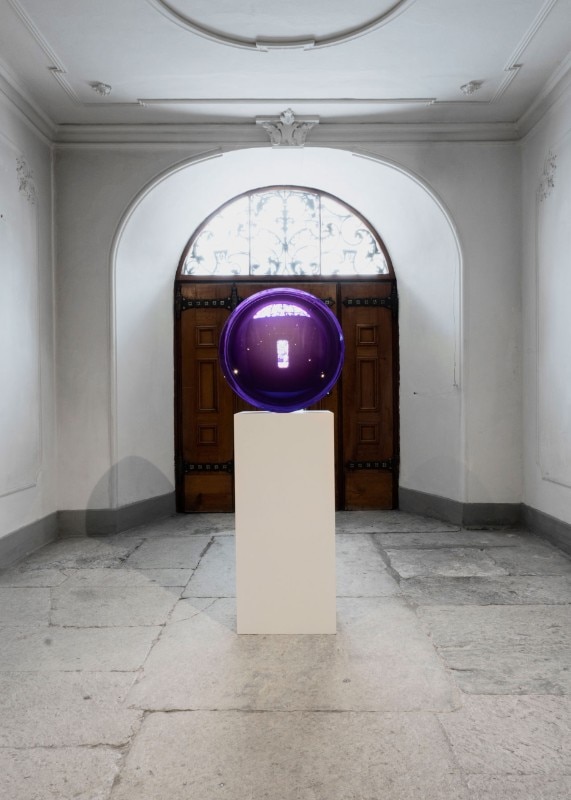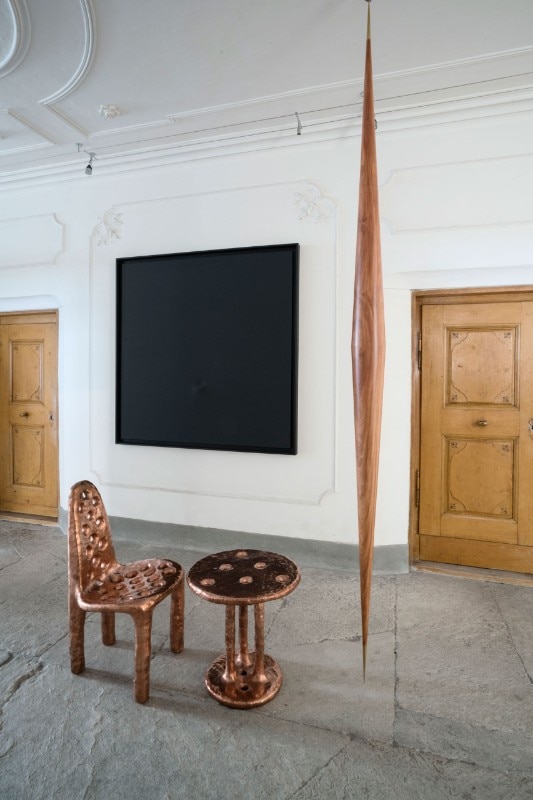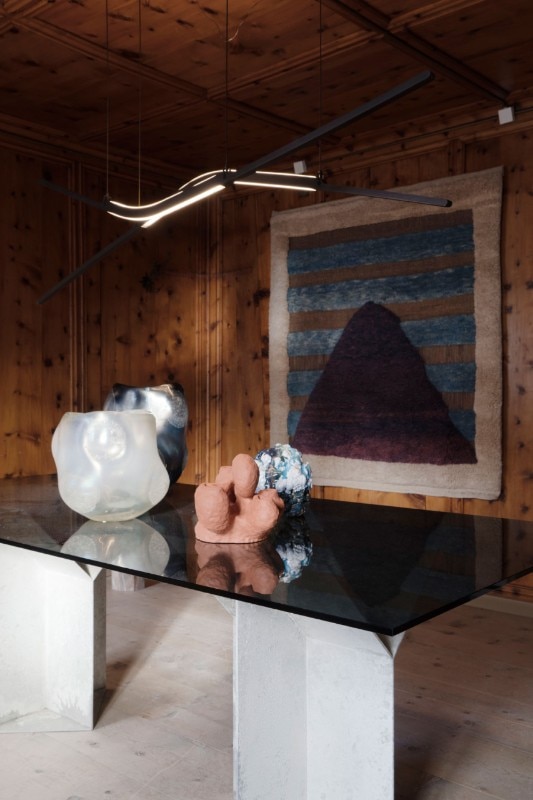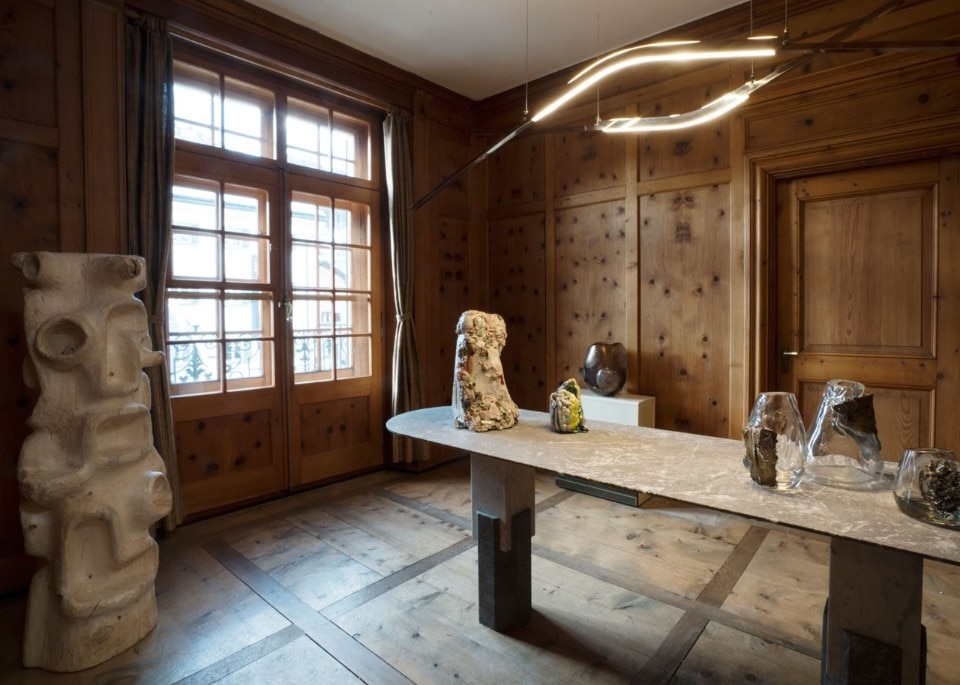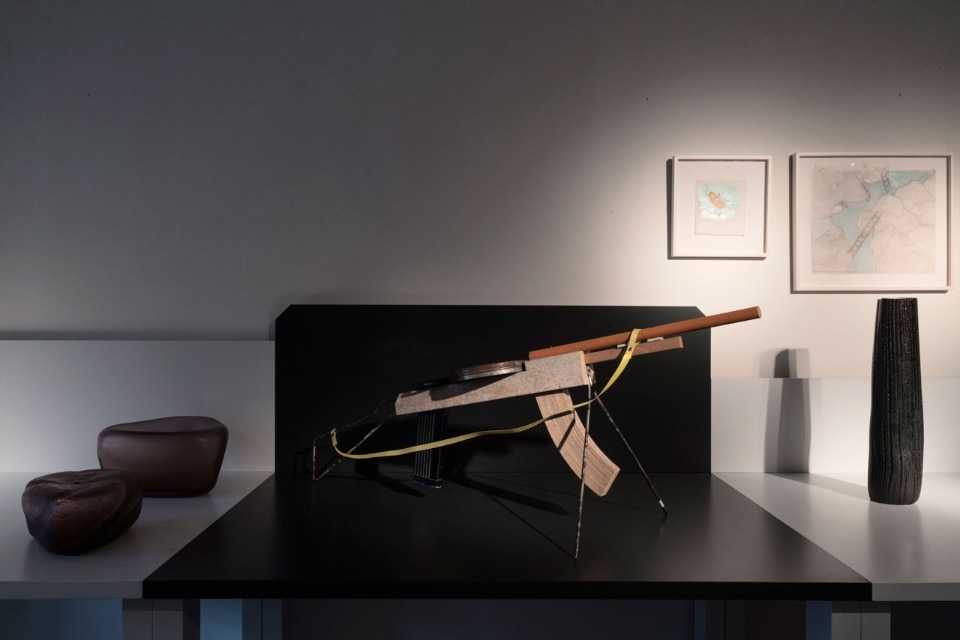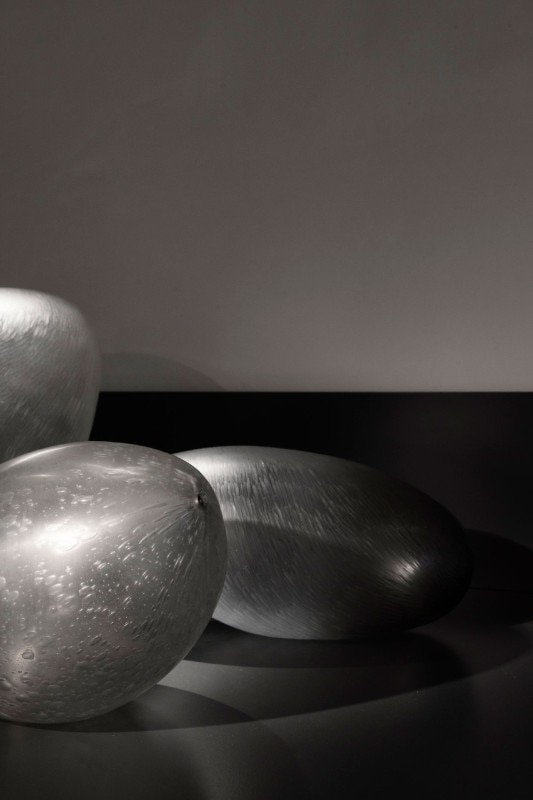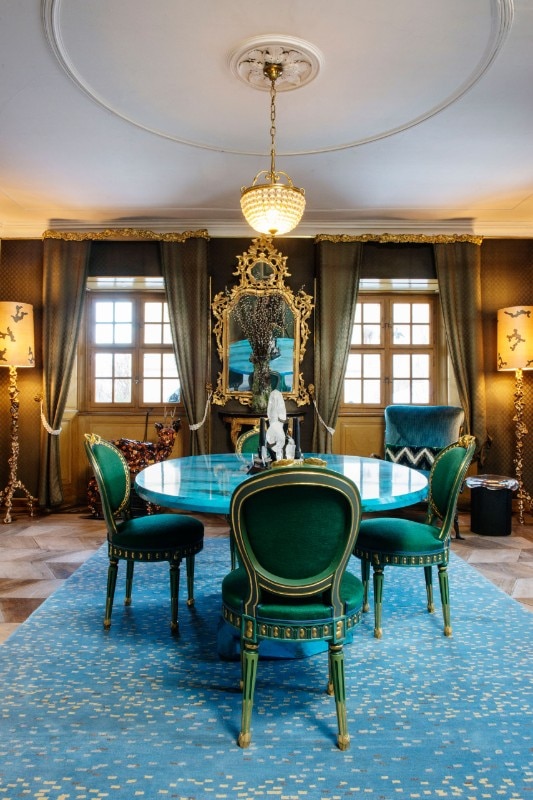 Img.10 David Gill Gallery
For this first winter edition, the most important players in the world of collecting came together to celebrate the quality of visionary creativity: galleria Apalazzo, Almine Rech Gallery, Carwan Gallery, Casati Gallery, David Gill Gallery, Demisch Danant, Etage Projects, Galerie BSL, Galerie Eva Presenhuber, Gallery FUMI, Galleria Luisa Delle Piane, Giustini/Stagetti Galleria O, Maniera, Massimo De Carlo, Marlborough Contemporary, Nilufar, Priveekollektie, Sarah Myerscough Gallery, Skarstedt Gallery and Yves Macaux presented their most interesting pieces at an altitude of 1,721 m.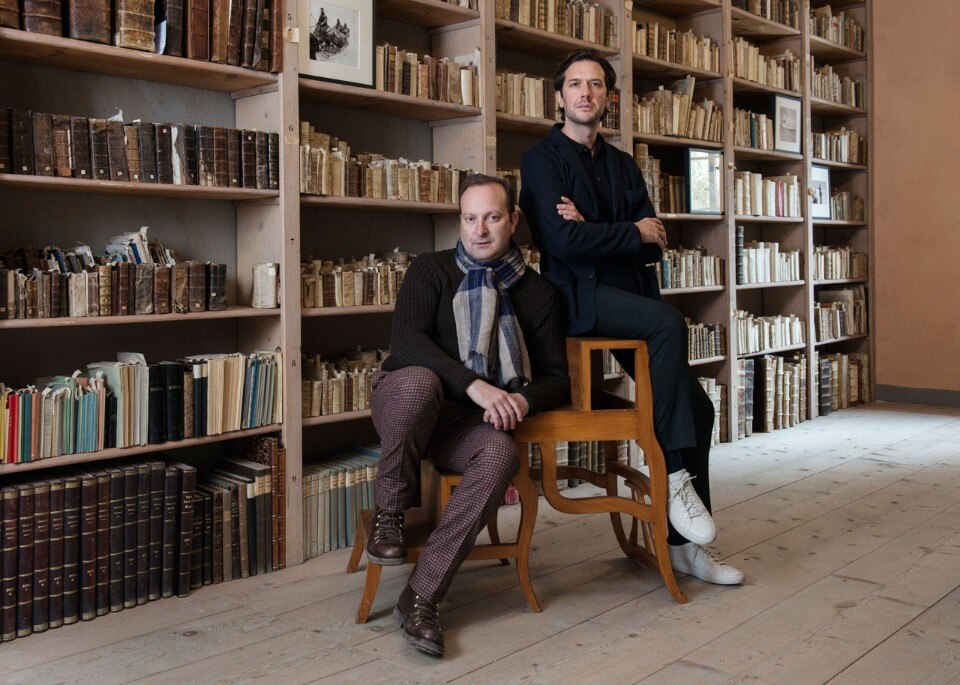 A location like this could only be a source of great inspiration – there were various pieces inspired by the context of the beautiful Engadin region (and not only), such as the dynamic Fumi of London, with a chair – in white – by Max Lamb, and a cream-coloured table lamp by Lara Bohinc; the selection of pieces by Luisa Delle Piane; the film Mirage by Doug Aitken for the Swiss Eva Presenhuber, featuring the breathtaking wilderness of the Swiss region; the wood and goat hair chair by the Campana brothers for Giustini/Stagetti; the entire presentation of ceramics with an animal theme, such as the vases by Karin Gulbran for Massimo De Carlo, who also showed fluorescent green lamb by Carsten Höller and a fake taxidermy work (half fox and half deer) byThomas Grünfeld(within Nomad's Tower by Mafalda Millies). And more: David Gill with a stool that seems to be made of ice, by Fredrikson Stallard; a couple of large milk-white chairs with a black iron structure by the Brazilian Joaquim Ternero for Nilufar; as well as curatorial exhibitions, discussions and an exclusive VIP itinerary which provided an opportunity to visit the extraordinary home of the artist Rolf Sachs, with its breath-taking views, its boiserie in felt, and alcoves immersed in the wood.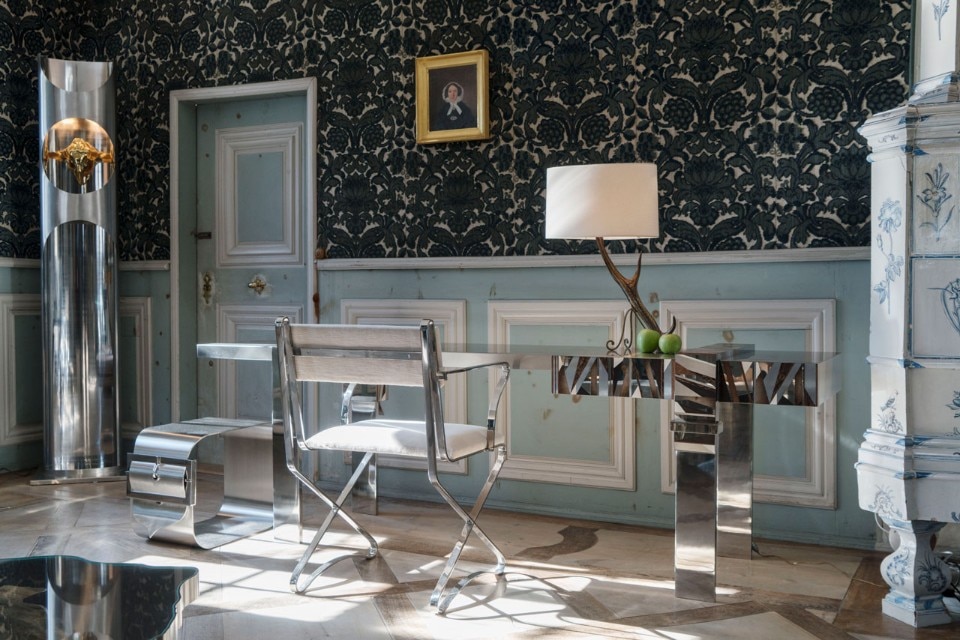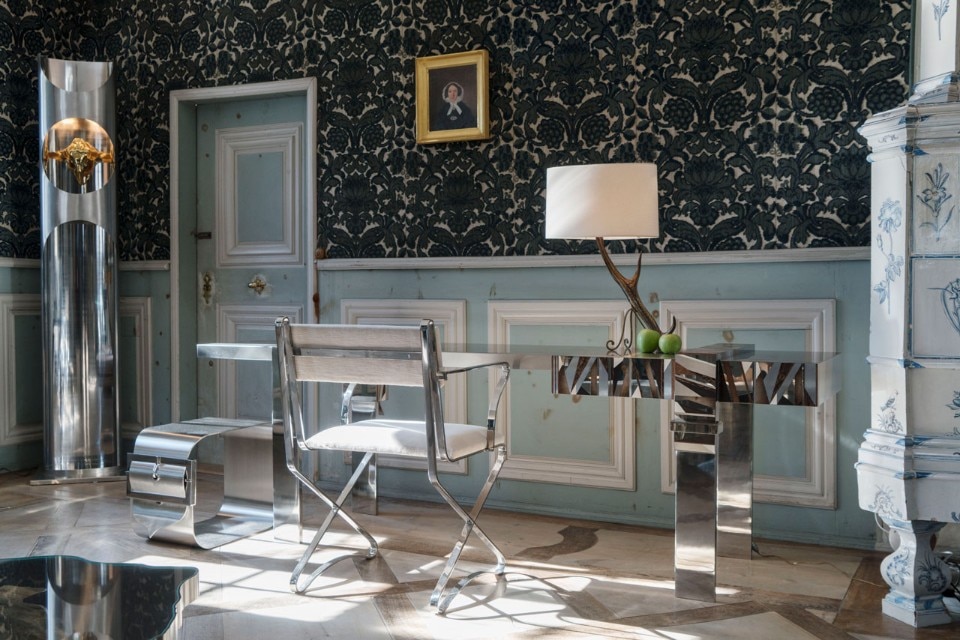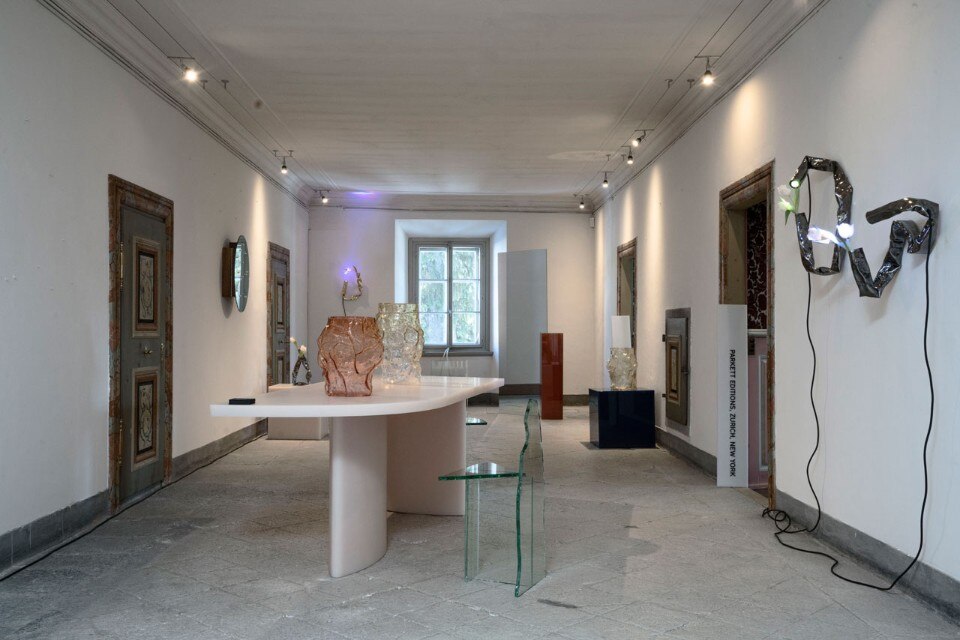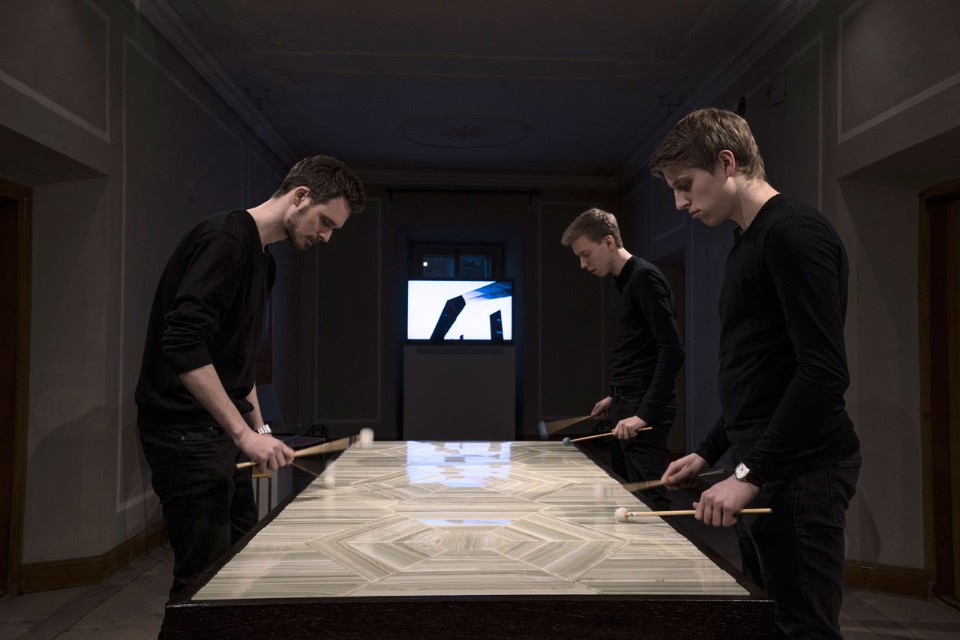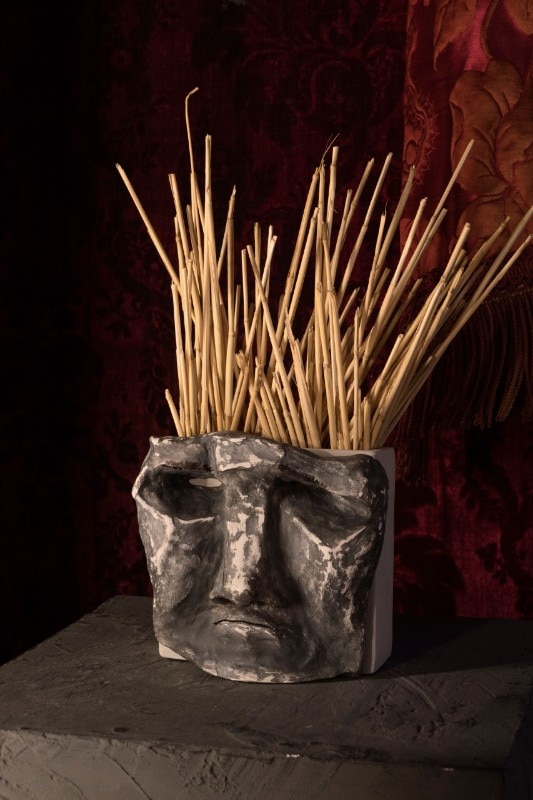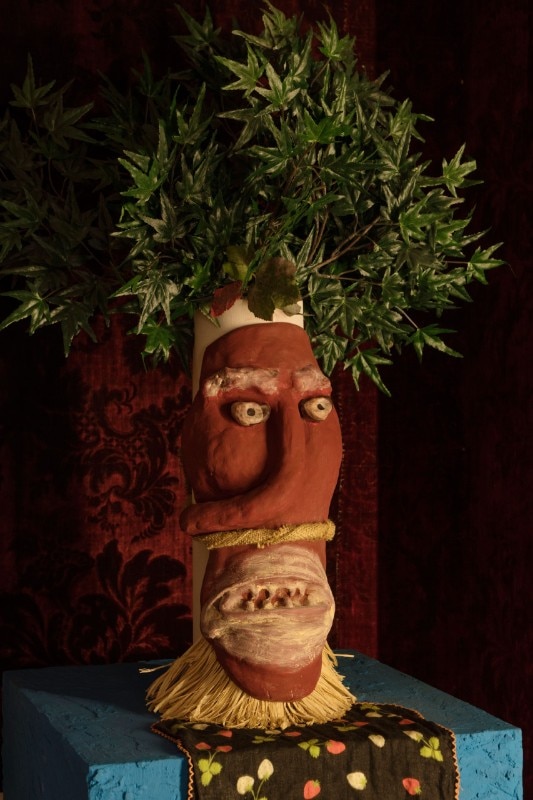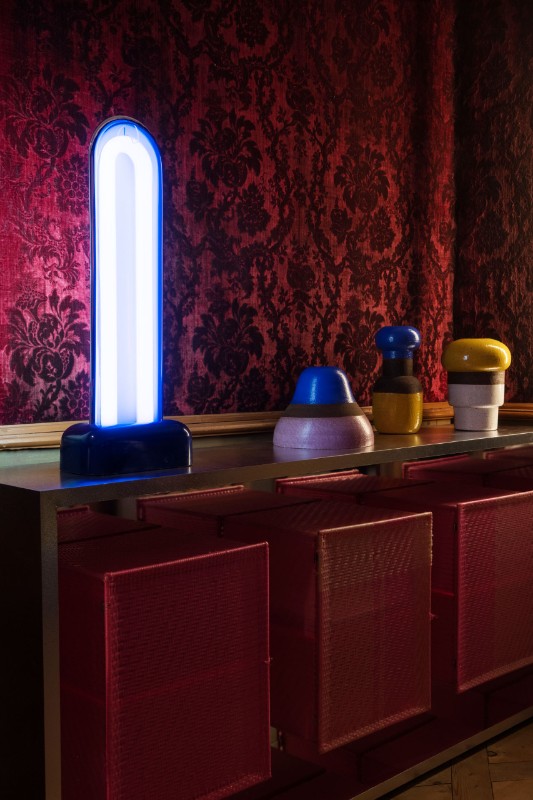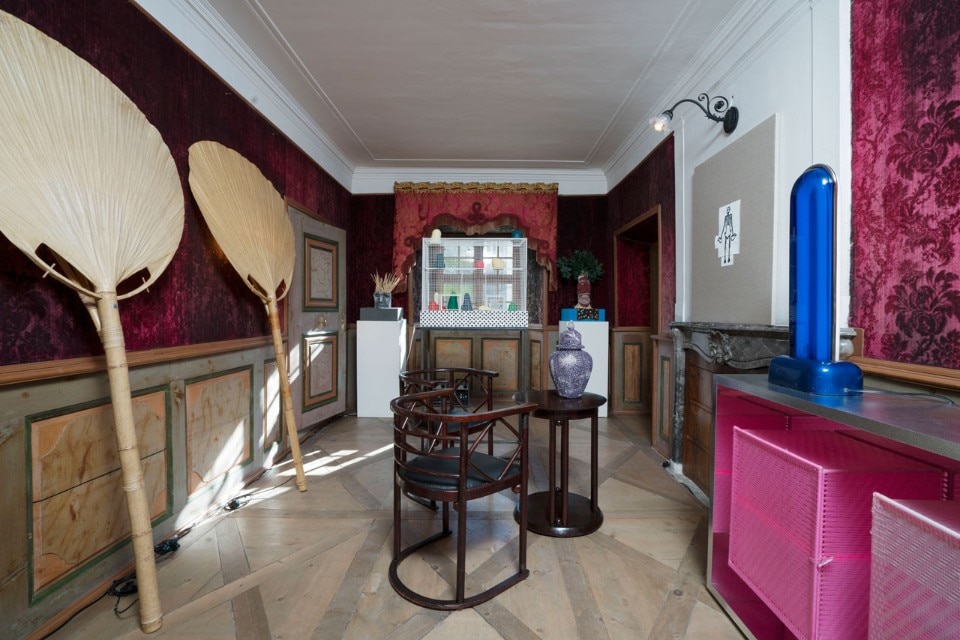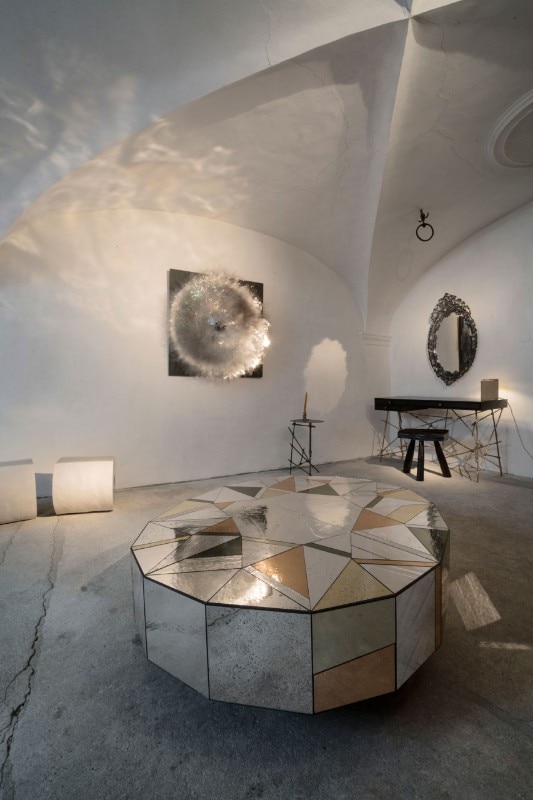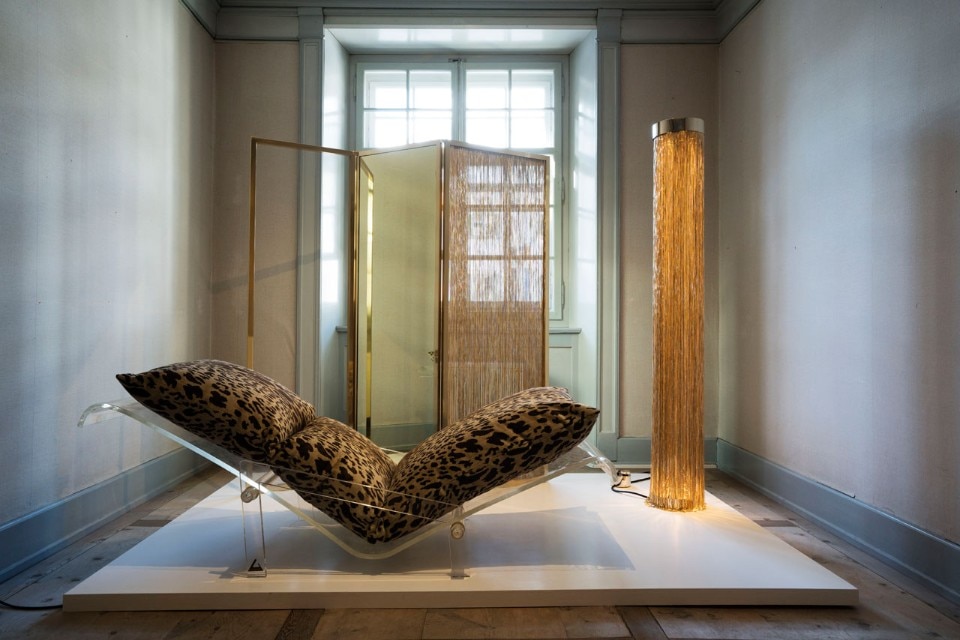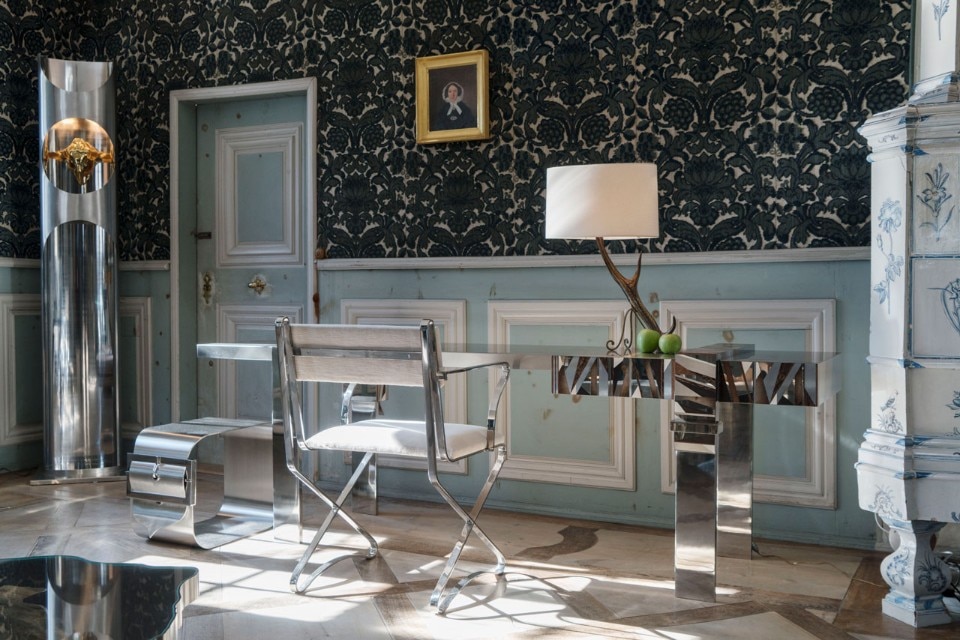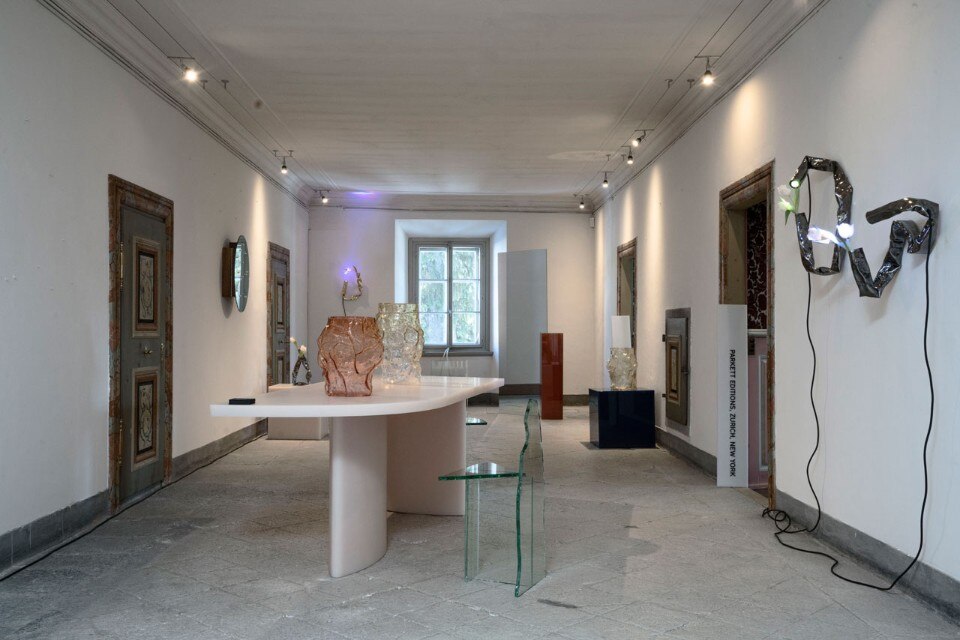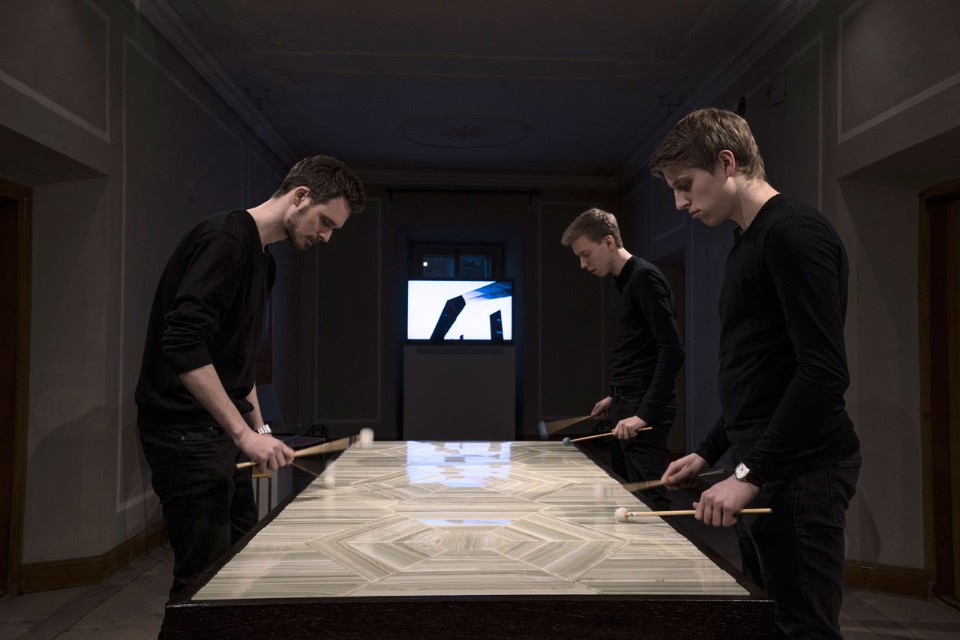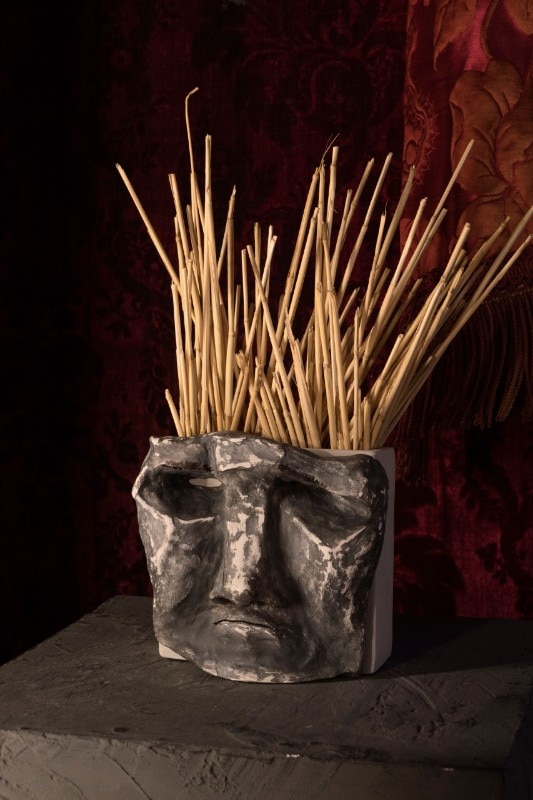 Img.5 Galleria Luisa Delle Piane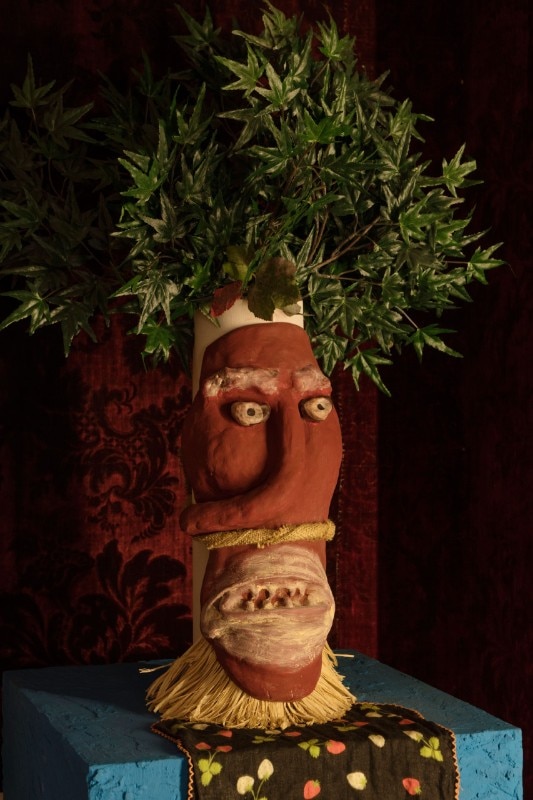 Img.6 Galleria Luisa Delle Piane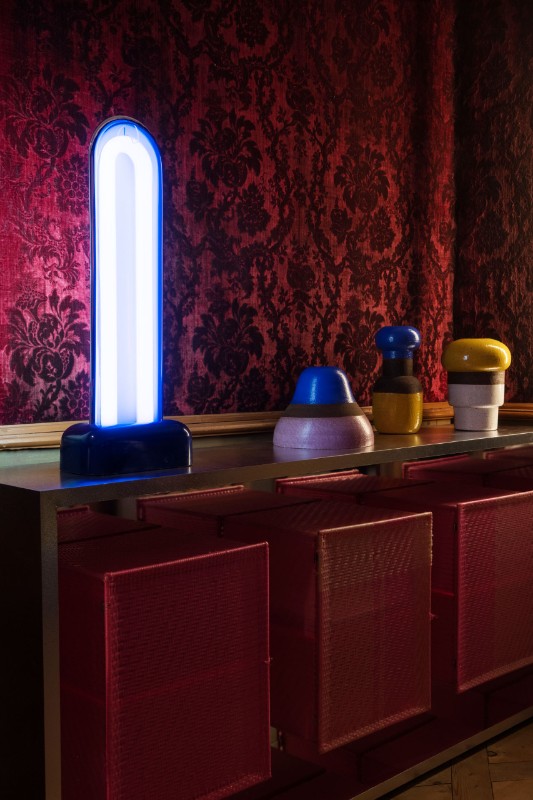 Img.7 Galleria Luisa Delle Piane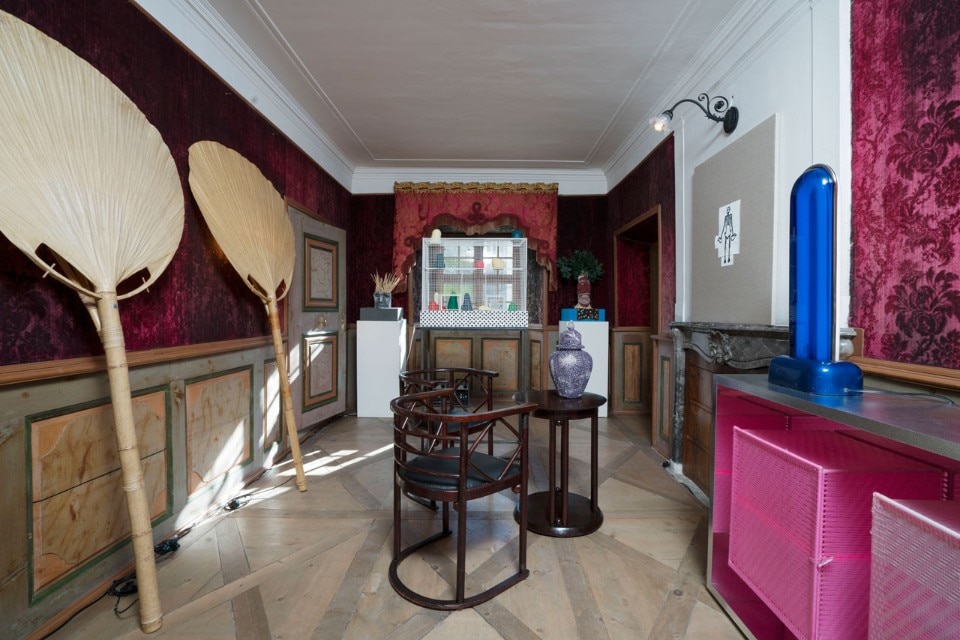 Img.8 Galleria Luisa Delle Piane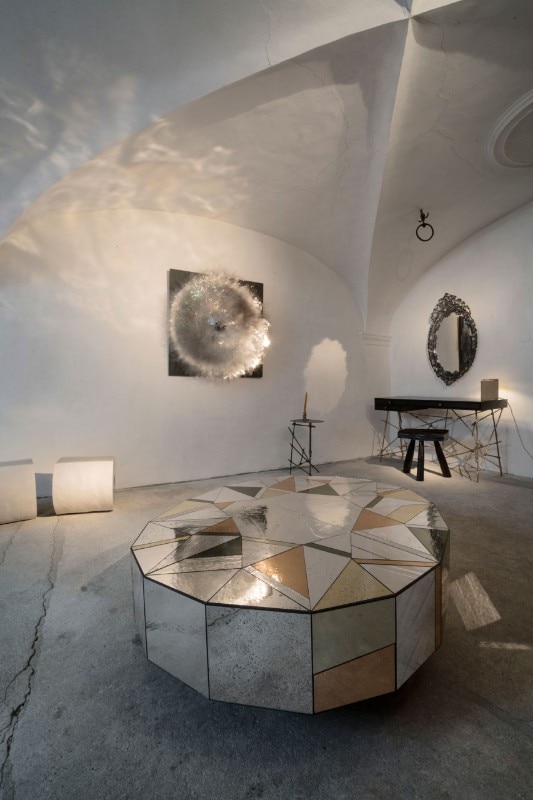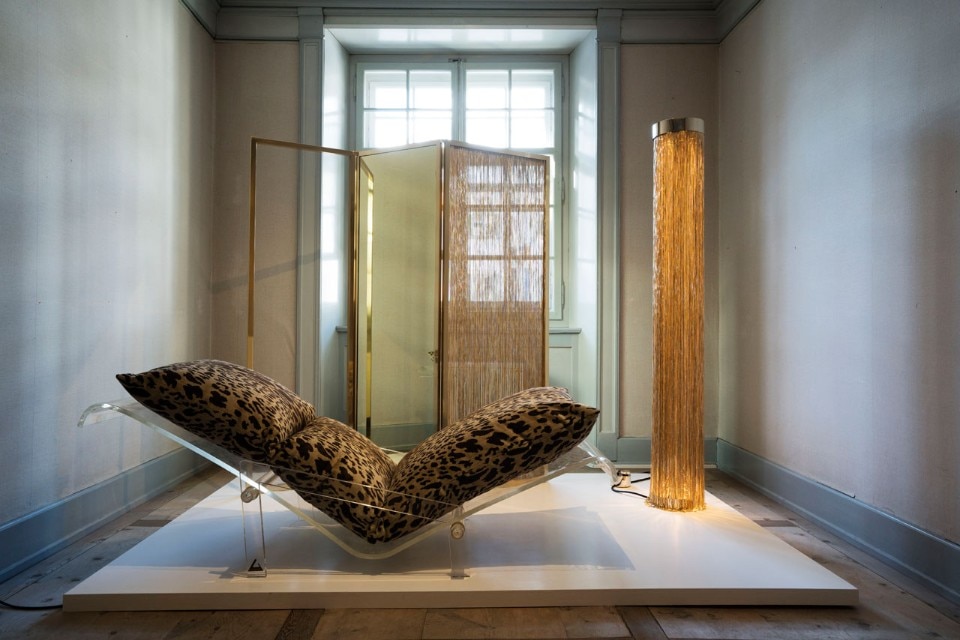 Img.10 Giustini Stagetti Galleria O. Roma
What is the significance of this fair, which brings together art and design in all its forms? For Giorgio Pace (a master of luxury communication), it is the result of his meeting with Nicolas Bellavance-Lecompte (the co-founder, together with Pascale Wakim of the Carwan Gallery, located in Beirut), which took place a few years ago: "We spoke of the international panorama of events dedicated to creativity, considering that many are more or less similar. We immediately shared the same desire to create one which stood out, resembling a model which examines the extraordinary quality of the works exhibited, while at the same time being fun and intimate", concluded Pace. The spirit of the fair, added Nicolas Bellavance-Lecompte, is "one of inclusiveness. The galleries taking part are lively and open to the exploration of what is going on nowadays in the world of design and contemporary art. We try to present our fair in venues which are not usually accessible to the public, or which are, in any case, dedicated to other uses. In choosing a smaller setting, we sought not only to create a more secluded atmosphere, but above all a sense of community".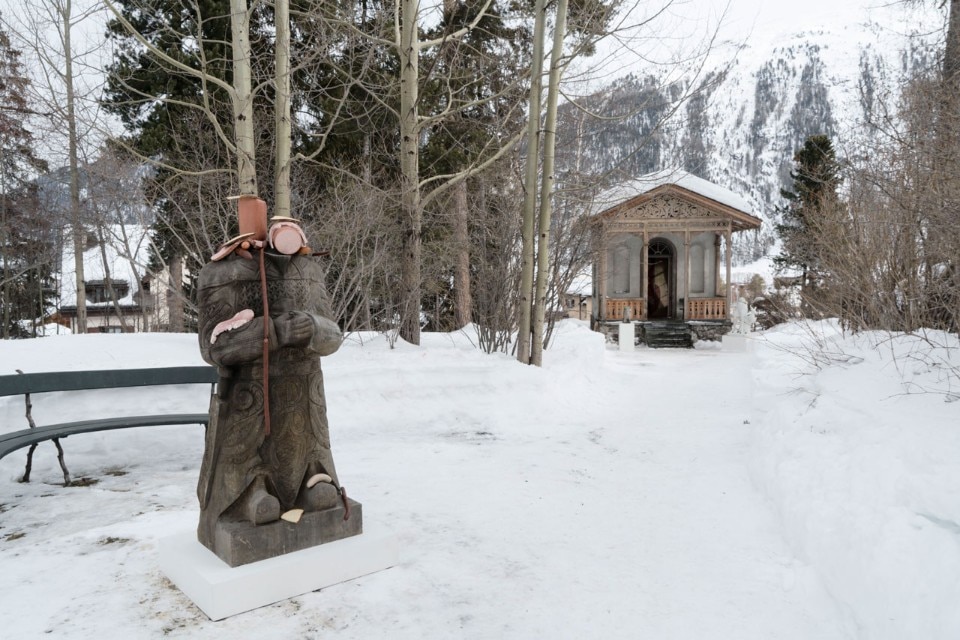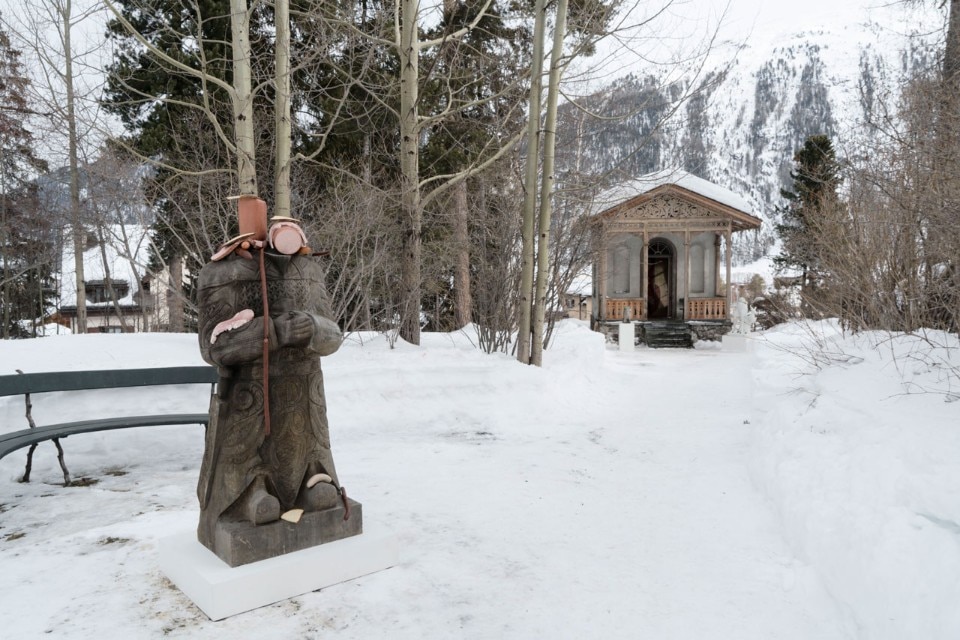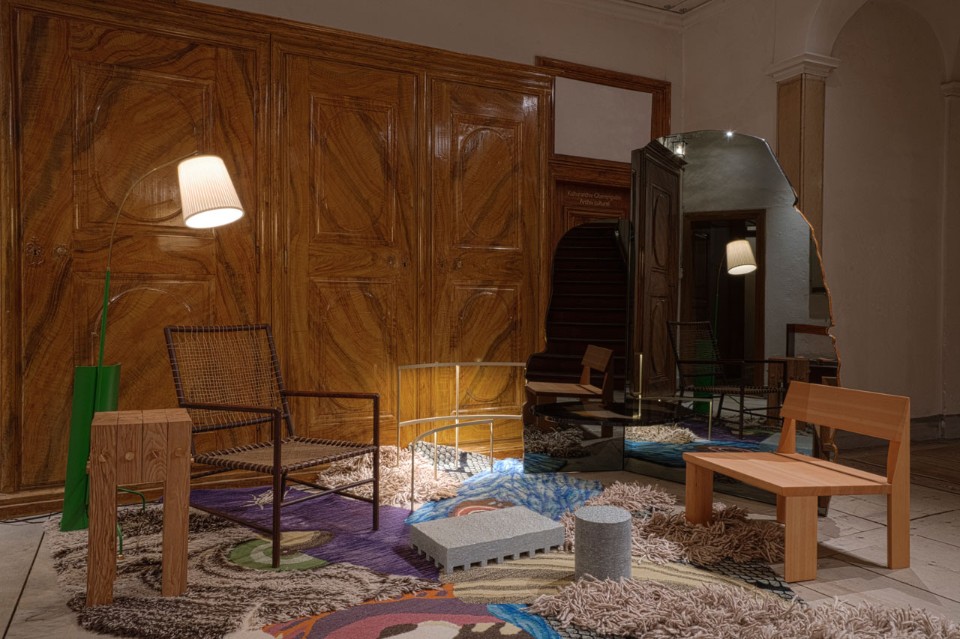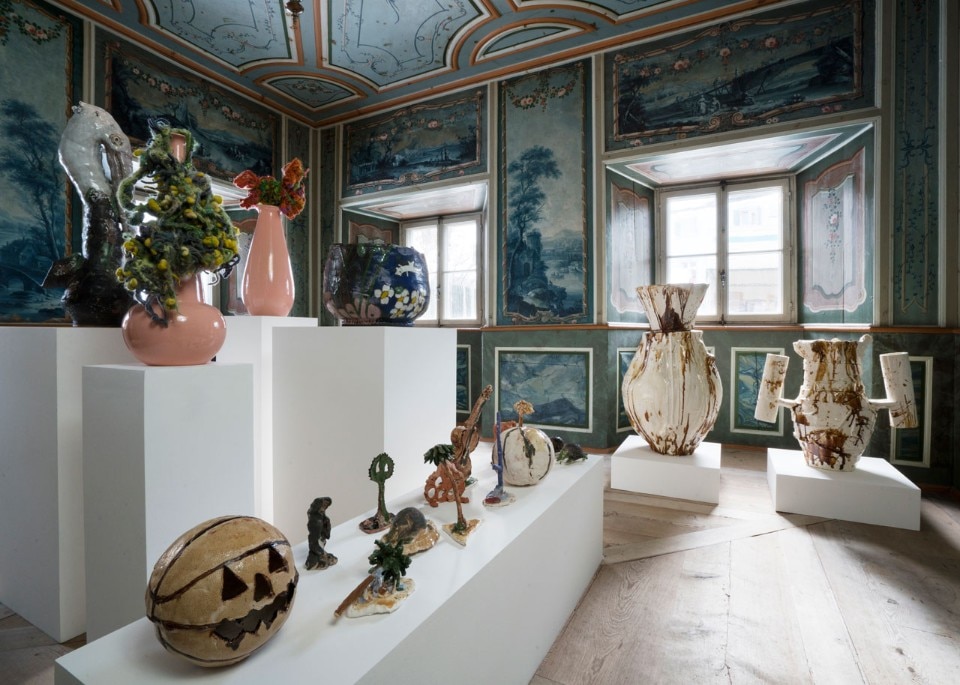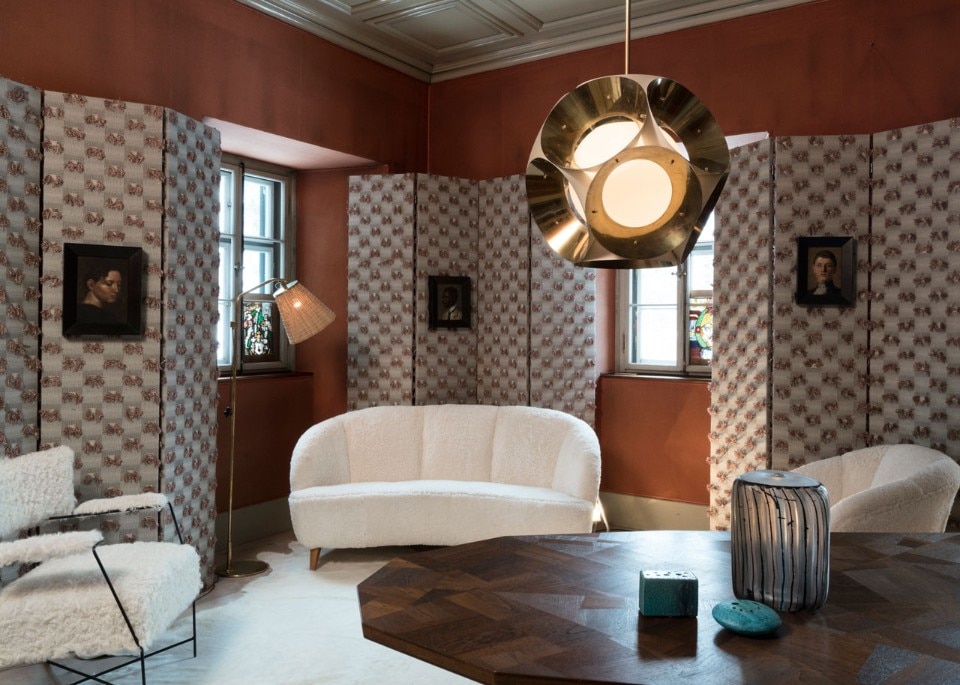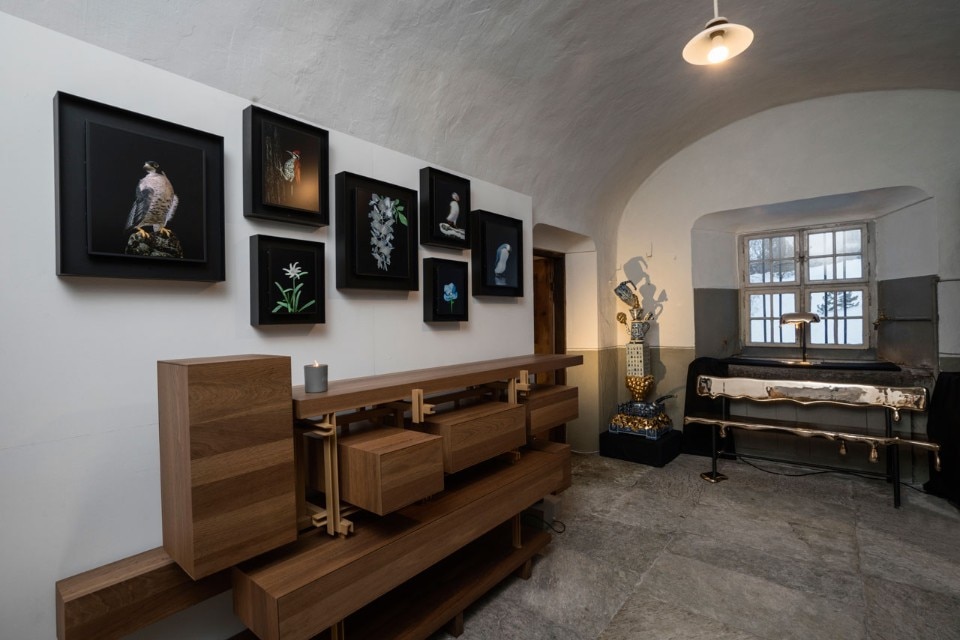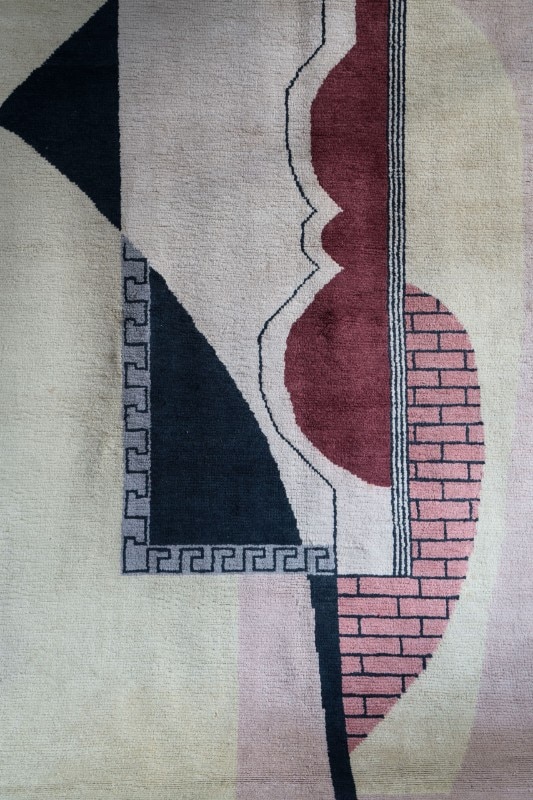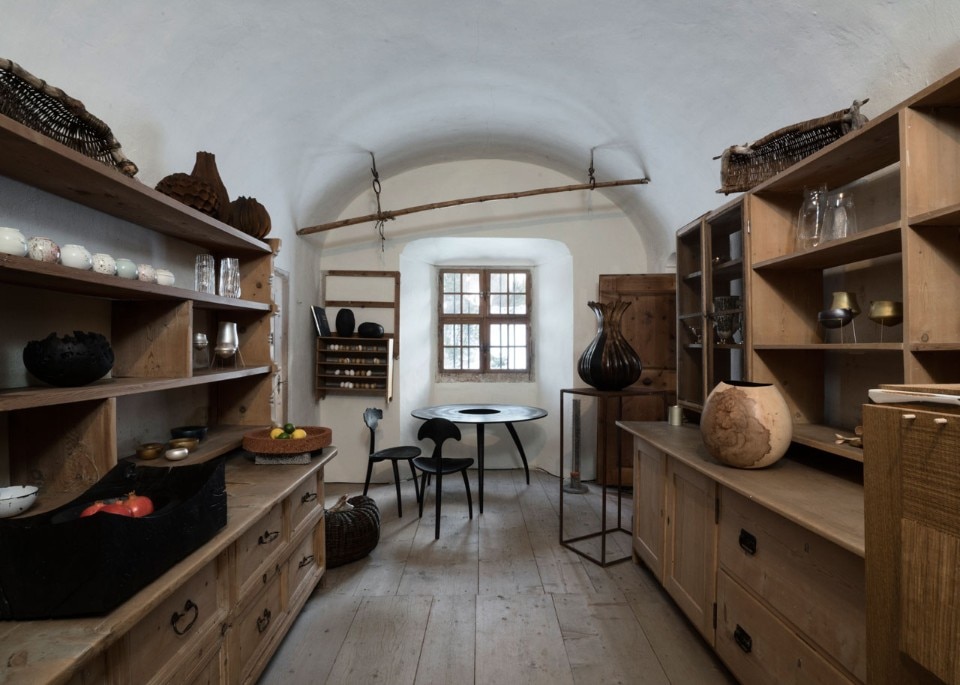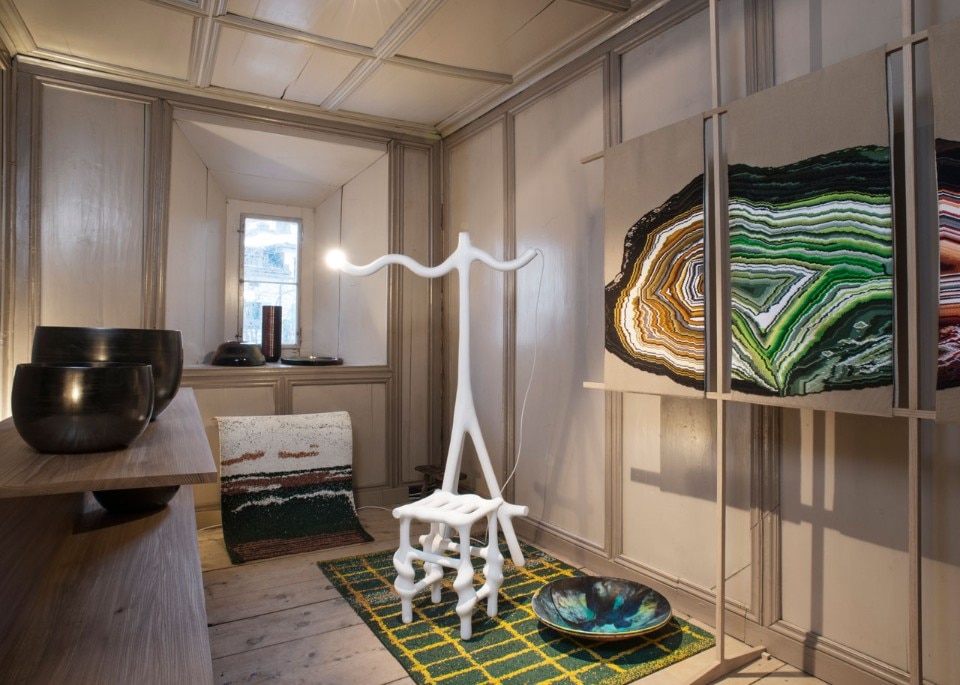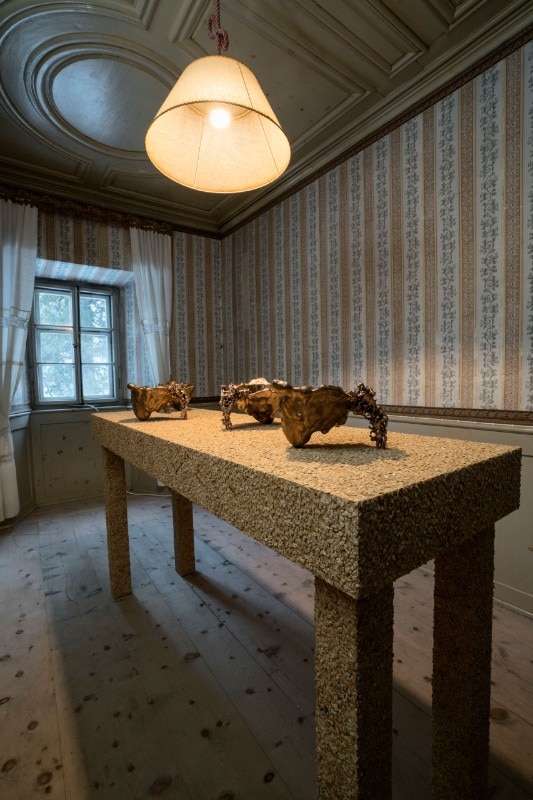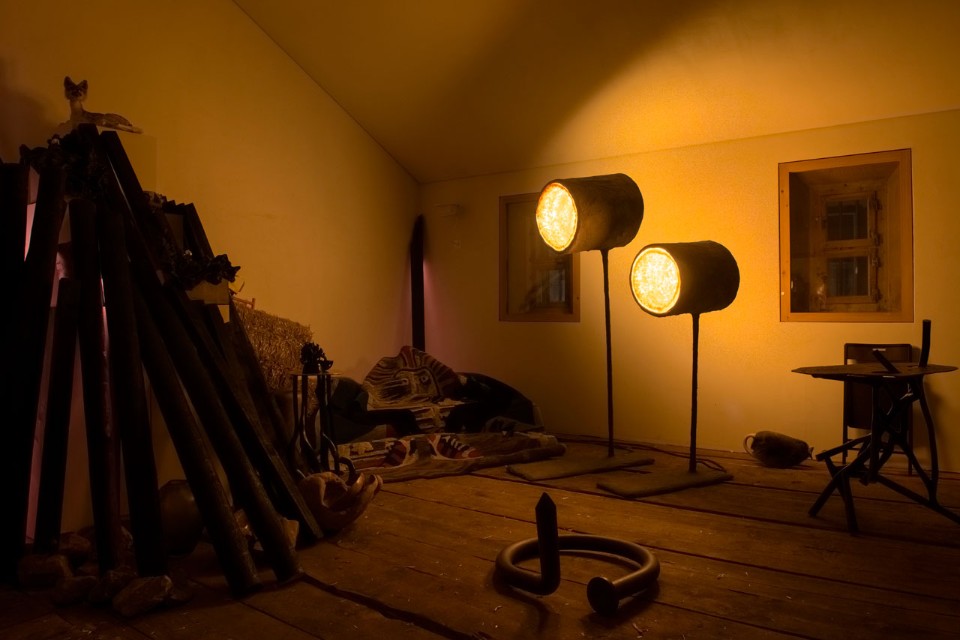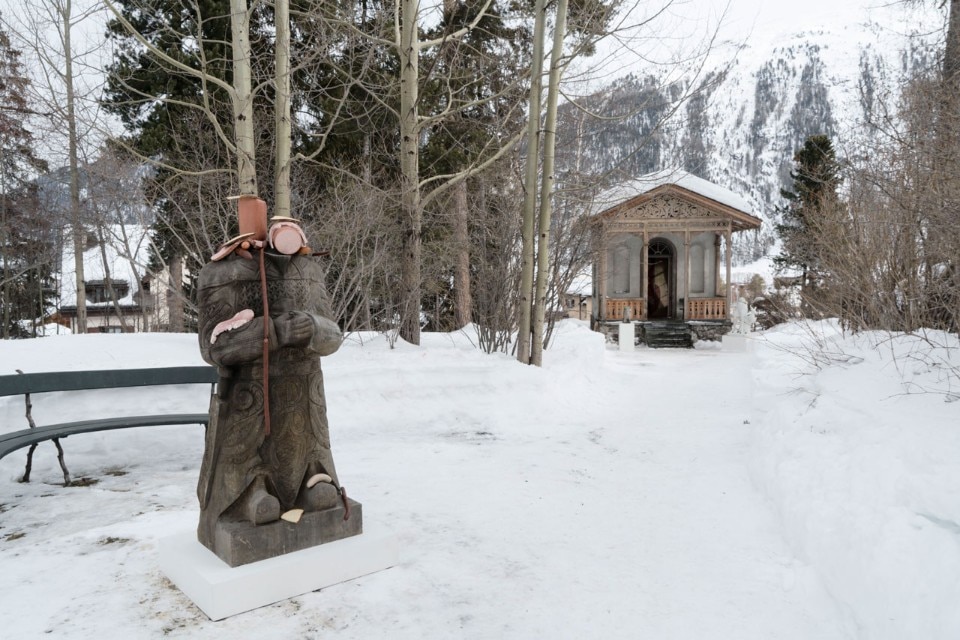 Img.1 Marlborough Contemporary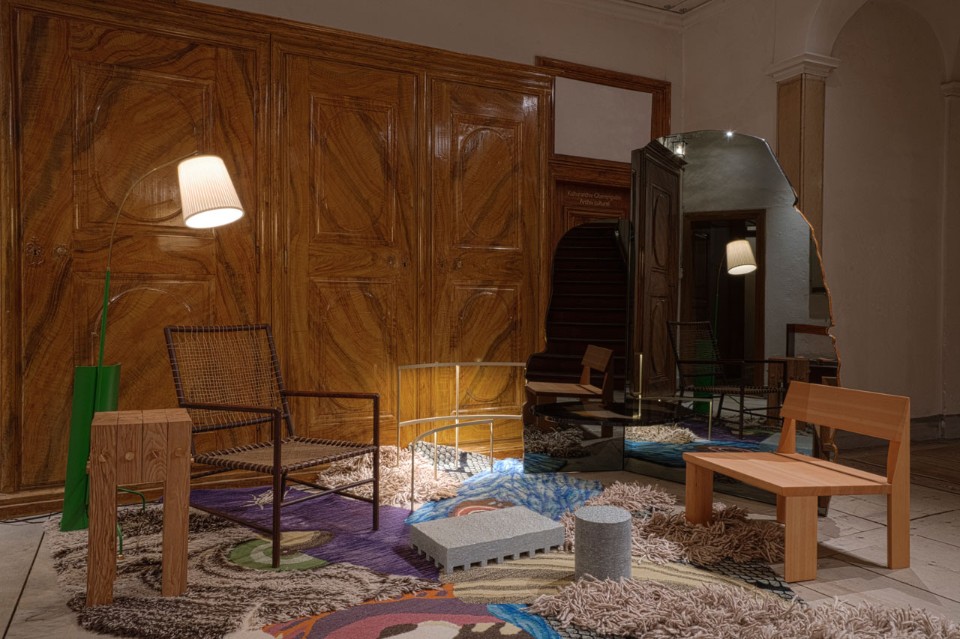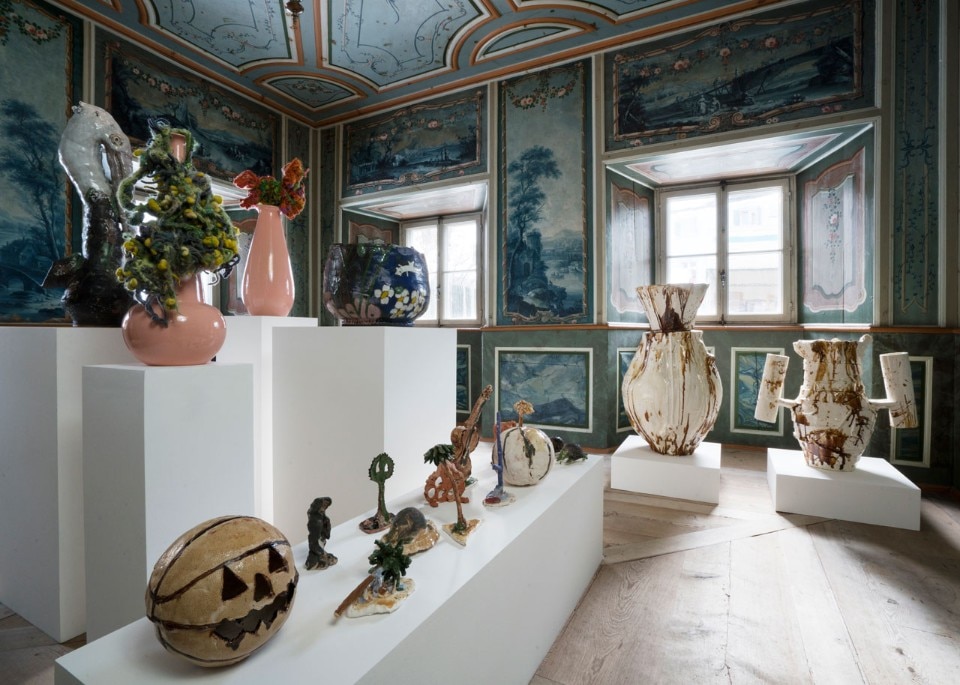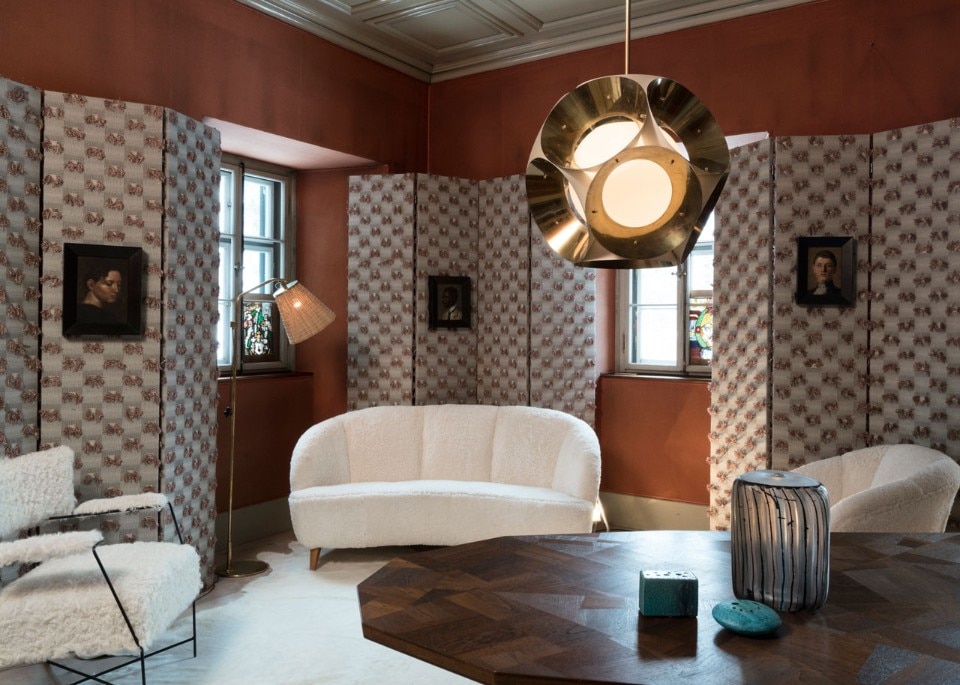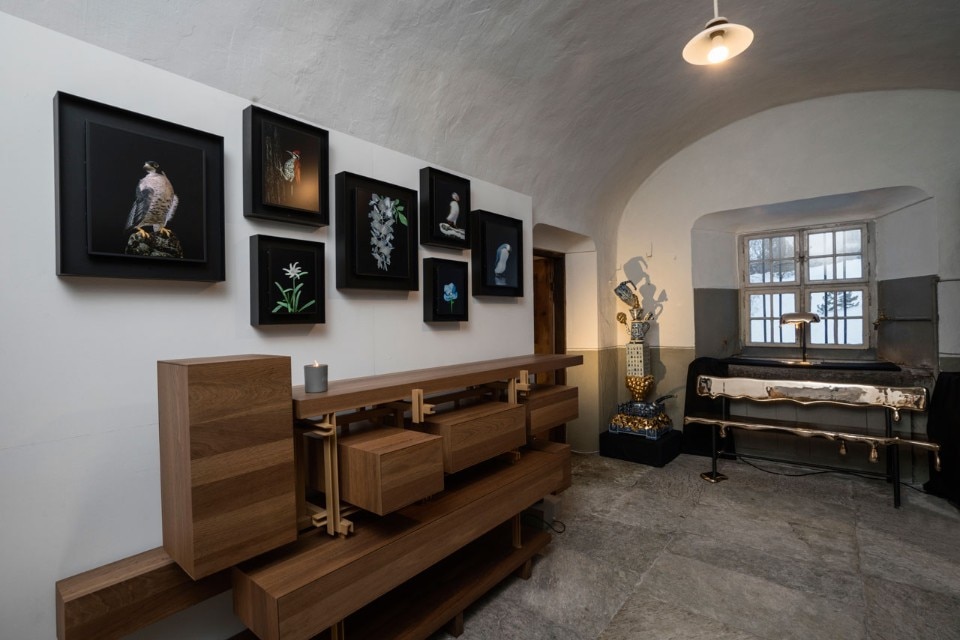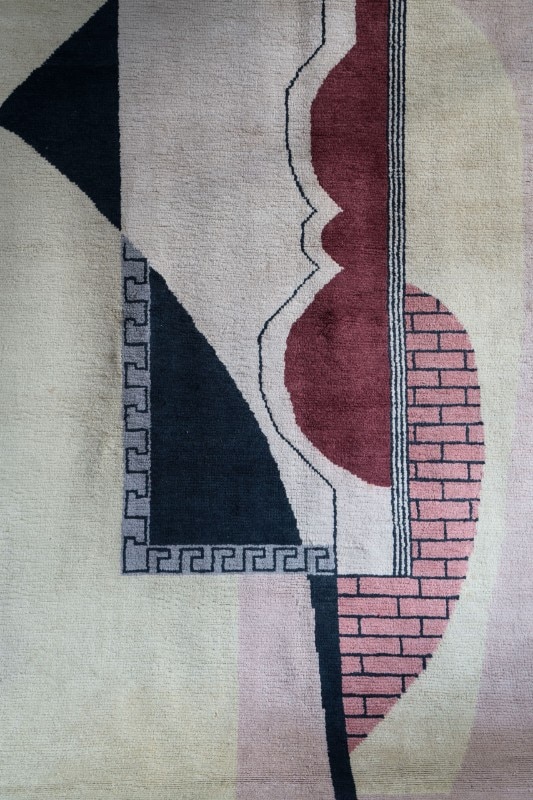 Img.6 Phillips and ArtinD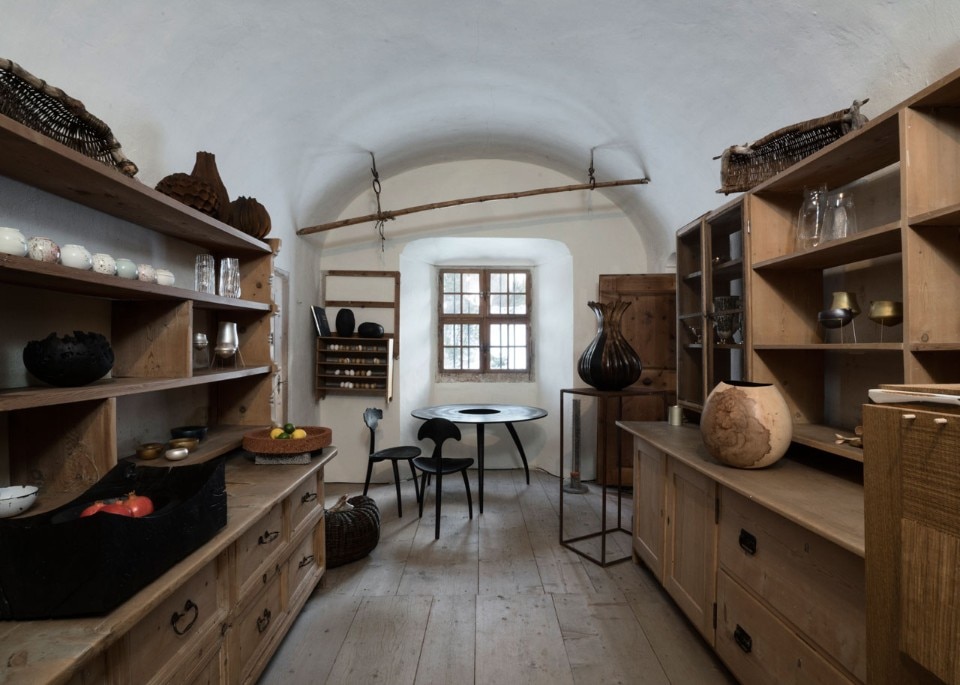 Img.7 Sarah Myerscough Gallery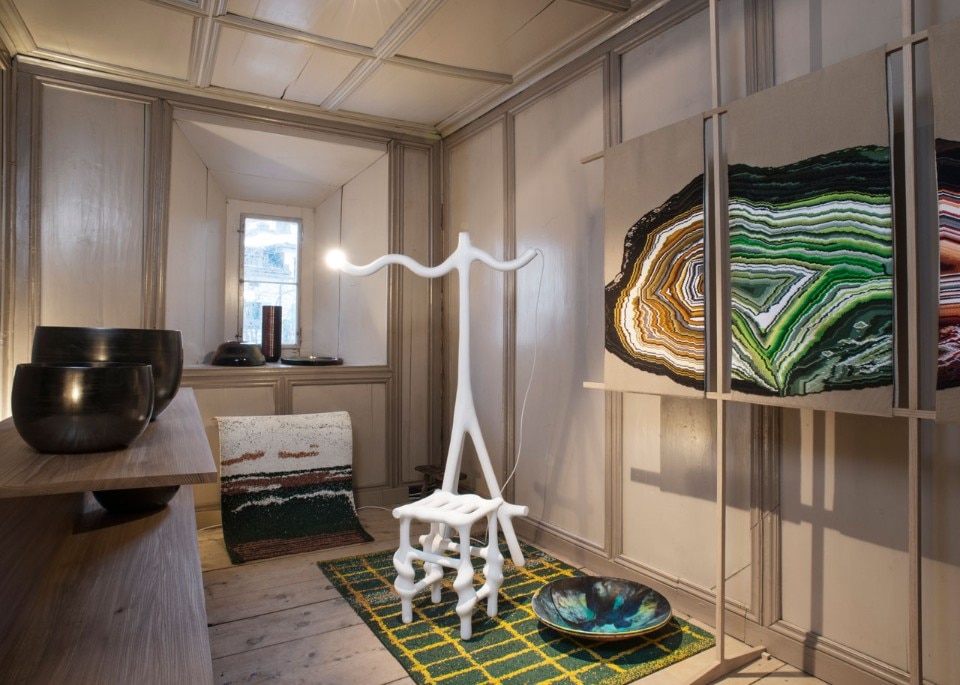 Img.8 Special Project – A Sense of Belonging by Giovanna Lisignoli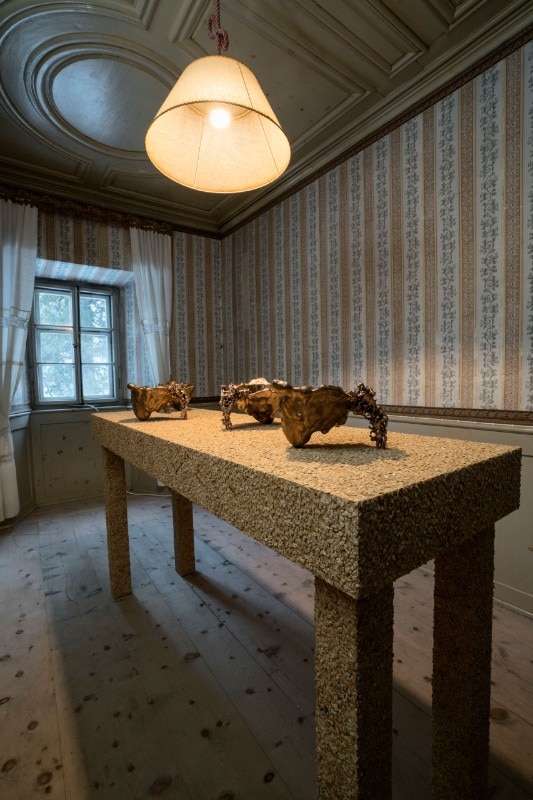 Img.9 Special Project – LizWorks by Liz Swig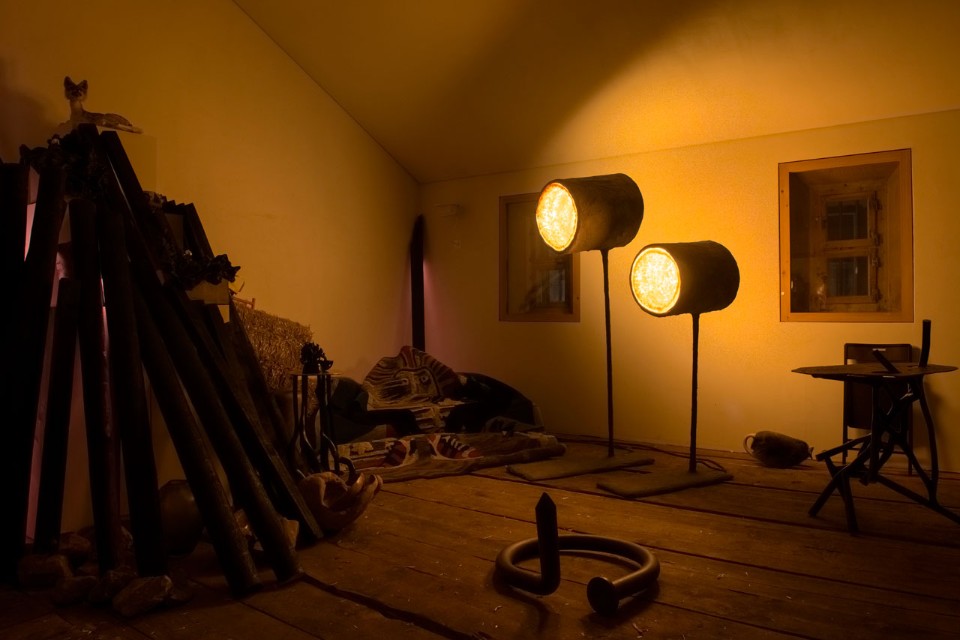 Img.10 Special Project – Mafalda Millies
This theme seems to have been fully achieved in the high-altitude edition as the duo managed to move and bring together a large number of collectors, enthusiasts and the curious to the mountain heights. What is the difference between this and other sector fairs? "Nomad is based on the concept of a travelling event", continues Bellavance-Lecompte, "by nature, it takes place in venues where larger projects cannot be accommodated. The VIP programme plays a fundamental role in creating the right atmosphere for our guests, rather than being a series of events linked to the fair. Furthermore, our format allows curators and gallery-owners to experiment with never-before-used venues which can better contextualise the works, and create diverse experiences, in a manner which differs from traditional fairs, while collectors can see works in a domestic environment - almost as though they had already been placed in their homes". Rethinking the classic idea of a fair, reaching glamorous and fascinating locations, seems to be the cornerstone of a project which, despite its novelty, has already created alliances and collaborations. Next year, on the occasion of Nomad St. Moritz, there will be SOMMET (Winter Salon of Contemporary Art at the Maloja Palace).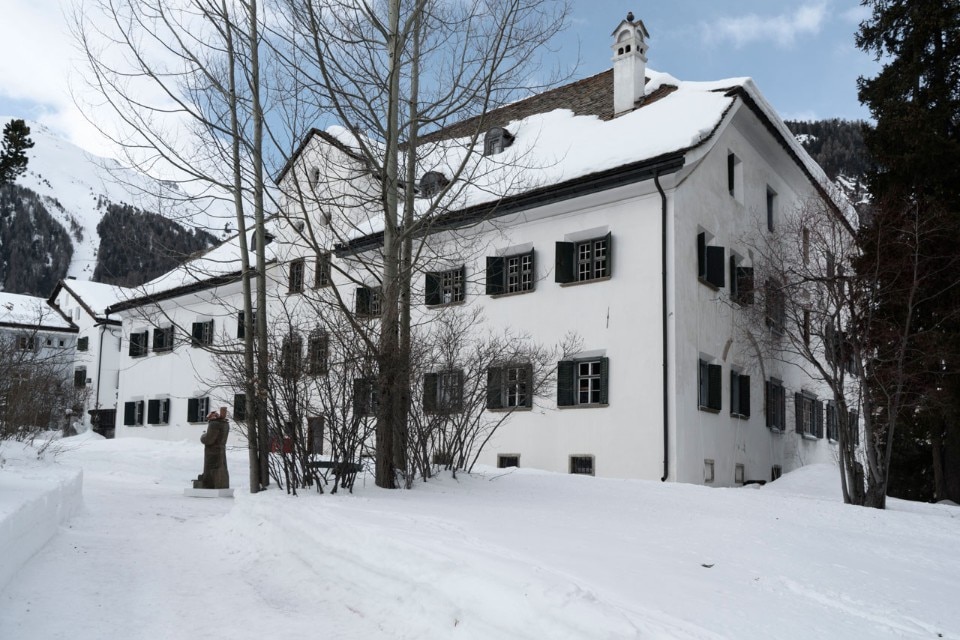 So if one is thinking of coming to the area, an extraordinary tourist destination with its 88 ski runs (which generates a value of approximately 16.3 million Swiss Francs, 68% of the overall economic income of the Endagin St. Moritz region), at the end of the catalogue, produced in cobalt blue in line with the overall corporate image by Studio Vedèt, there is also a small dictionary in Romansch with basic but necessary terms: collection / colleczium; chair / sutga, design / dissegnar.