"I remember your red hair even now, as if it were in front of my eyes", writes the painter Giosetta Fioroni in her unmistakable childish style in an inscription for her friend Maria Mulas, whom she portrayed from behind, just how she likes it. A long corridor is home to signatures and sketches that speak of affection, or admiration, jotted down quickly on a piece of paper, perhaps by Gio Ponti after a vernissage in some gallery.
We are in Via Lanzone, the oldest heart of the city, where five small streets intersect drawing a star rich in history, and stories to tell: the old Milan of courtyards, vegetable gardens and secret gardens, of which a silent trace remains. Right here, in front of the facade of Palazzo Visconti, is the home of Maria Mulas, the "beautiful redhead", as she is lovingly called by her friends, who has been portraying since 1970 the faces and minds at the centre of the artistic scene in the last few decades. 
The turmoil of a period full of creative hopes permeates every corner of this house, which reflects an entire life and of which more than 20,000 photographs can be found here, as Antonella Scaramuzzino, consultant to the Maria Mulas archive for more than 10 years, tells us. "Shortly before the pandemic, Maria decided to bring the entire archive back here, where, in the room next to one of the two living rooms, she had her darkroom for many years."
It is here that Mulas portrayed her friends: Colombo, Tadini, Pardi, Dorfles, Vergine, Veronesi, Accardi, but these are just some of the countless names that come to life among the works and photographs that crowd the walls: Haring, Oppenheim, Beuys, Nauman, portraits from around the world that Maria wanted to make part of her daily life, in her home.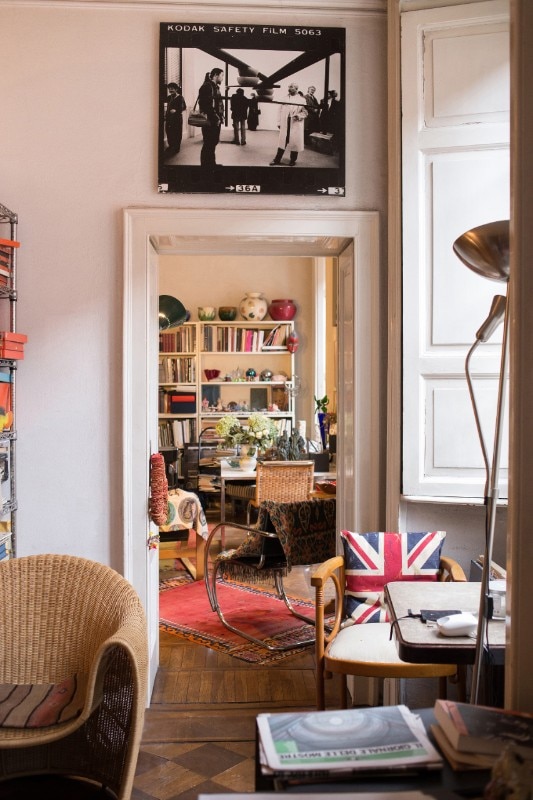 We can glimpse two points of light: the dancing figures by Marco Lodola, whose playful spirit plays among the thousands of colours in the room, and the iconic Toio designed in 1962 by Achille Castiglioni, for whom Maria curated the entire Flos campaign. From the collection of ceramics to the endless piles of catalogues and books, to the designer piece, each object conveys the idea of having been crossed by an emotional thought.
Must be a place where ideas are born: in a cold environment my brain freezes too.
One gets the impression that even the sofas or chairs are there for a reason that is not rooted in functionality, but in memory. Then we recall a statement Maria made years ago during an interview: "The designer ones are sculptures, when they are smart you sit on a thought, but I am also fascinated by the spontaneity of the country, church or bar ones, in any case for me they are like people". 
It's not surprising to think that the most influential creative figures of the last 50 years have walked on that creaky 14th-century parquet floor with a very rare checkerboard composition. In a kitchen that looks like something out of one of Matisse's most lovable paintings, Maria cooked lentil soup for her artist friends. 
"In some way, every portrait by Maria Mulas is also the result of friendship." Said Emilio Tadini. "Anyone who has been photographed even once by Maria Mulas does not just remember being stared at by a camera. They remember being looked at by Maria Mulas' eyes. Perhaps this is what defines the quality."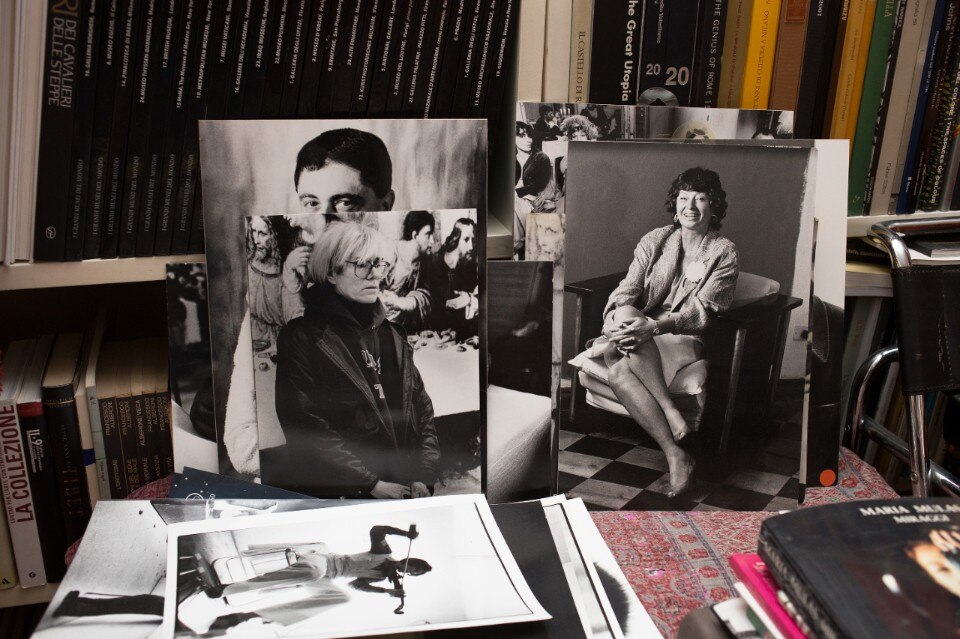 "The camera broadens one's possibilities: it does not merely fix a moment, that is, a point, it also captures a certain length of time. But above all, we search for the internal incoherence and vertigo that point can give us", says Maria Mulas. Just like a special encounter, fixed in our memory by the natural light that caresses it. Without a tripod, without pre-established rules, guided by the natural light and colour of all things, focusing on their soul. The same spirit is reflected throughout the house, which "must be a place where ideas are born: in a cold environment my brain freezes too".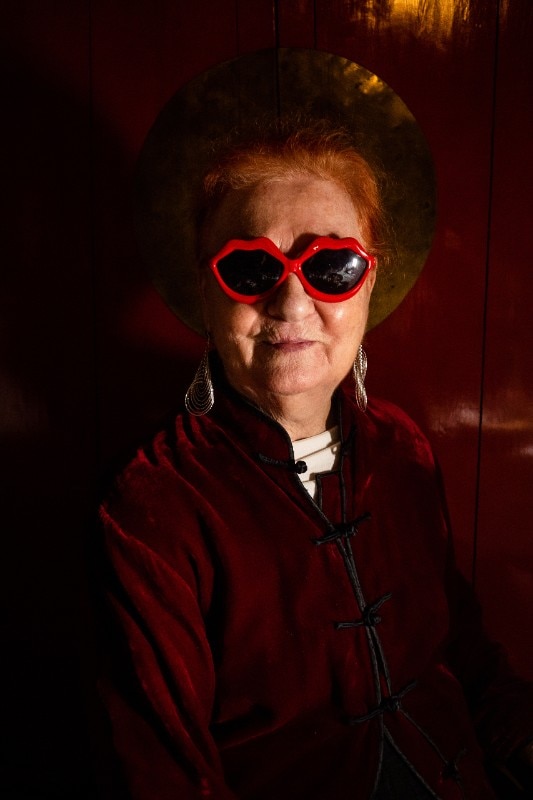 Maria Mulas is an Italian photographer and painter. She was born in Manerba del Garda on 24 October 1935, she settled in Milan in 1956 and began her artistic work here through photography in the mid-sixties. Between 1965 and 1976 she mainly made photographs inspired by the world of theater and the theme of the portrait, a subject that will be constantly taken up in the artist's expressive itinerary and which will constitute one of the essential elements of his work, showing writers and artists among the most important of the twentieth century.
Opening image: Maria Mulas. Photo Elena Vaninetti