Pérez Palacios Arquitectos Asociados's design for a single-family house in Ocuilan de Arteaga stems from a condition of the uttermost urgency. In fact, the residence forms part of the Ocuilan program, implemented in collaboration with Reconstruir México and PienZa Sostenible AC, and aimed at rehousing the population affected by the earthquake of September 2017.
These preconditions explain the small size of the building (less than 50 square meters), the striking simplicity (and clarity) of its plan, as well as the reduced selection of materials (Ecoblock precast concrete blocks for the bearing walls and wooden lattices for the other partitions, which can all be opened).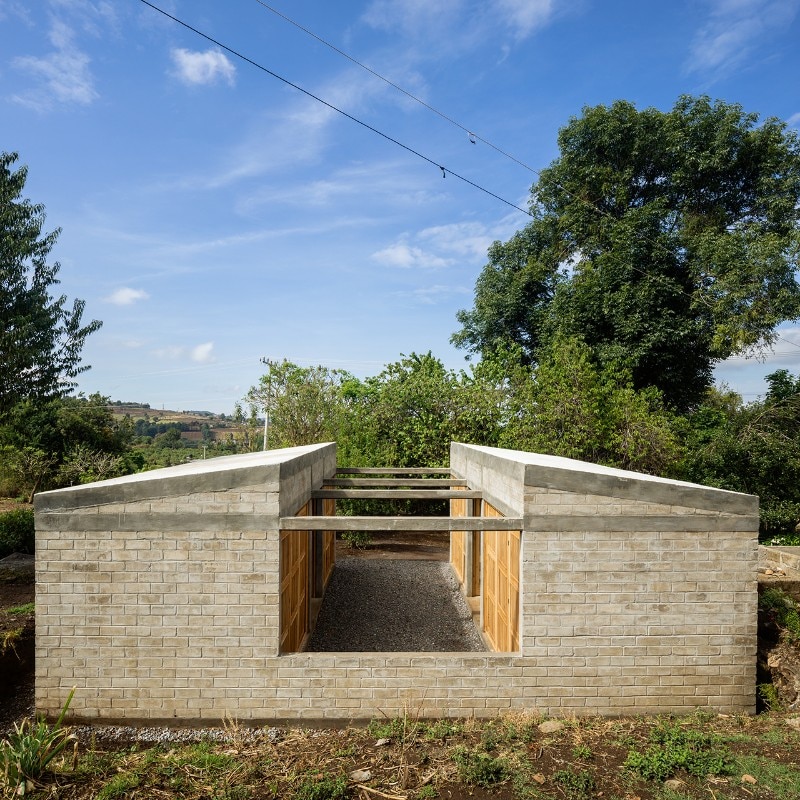 Still, as all of the best architectures built in a context of limited means, Martina Gonzáles' residence is enriched by an unexpected element of luxury, which basically comes at no cost. PPAA distances the two halves of an archetypal volume with a double-pitched roof, in order to create a courtyard where all of the rooms overlook.
The living areas as well as the sleeping quarters face each other through this void. In spite of having no specific function, it manages to redefine the scale of the project, and it creates an effective buffer zone between the domestic interior and the landscape.
While observing the site from a bird's eye view, PPAA's design stands out for this distinctive feature, and still it shows a surprising familiarity (both in regards of its volumes and its materials) with the many warehouses scattered through the productive countryside which surrounds it. Like the latter, casa Gonzáles seems to be potentially extendable by the simple addition and sequential juxtaposition of its basic modules.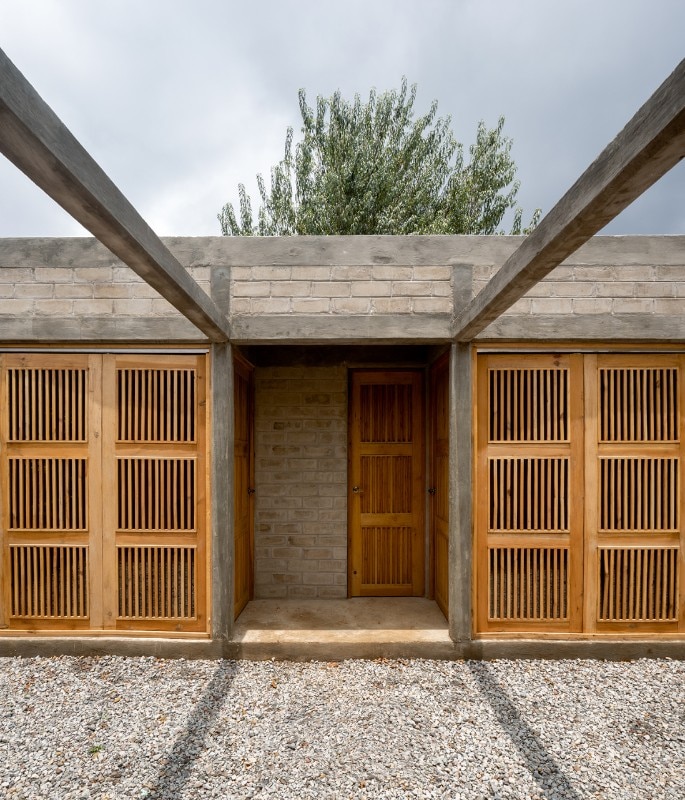 Project:

casa Gonzáles

Program:

private house

Location:

Ocuilan de Arteaga, Mexico

Architects:

PPAA (Pérez Palacios Arquitectos Asociados)

Design team:

Pablo Pérez Palacios, Miguel Vargas, Segio Delgado, Lucia García, Karla Morales

Area:

46 sqm

Completion:

2019