Casa Zirahuén colonises a wooded slope as a small village, entirely orienting itself towards a neighbouring lake. The holiday house designed by Daniela Bucio Sistos comprises a main volume, hosting the common areas, and three annexes, which are as many independent sleeping quarters.
The domestic life unfolds within the house's luxurious interiors – for instance, the kitchen's in-built copper furniture, crafted by local artisans, envelop all dinner companions in an amber shrine – as well as on the outside, in the natural landscape. Therefore, a network of walkways meandering on several levels connects the different premises, all gathering around a central courtyard, blurring into the woods.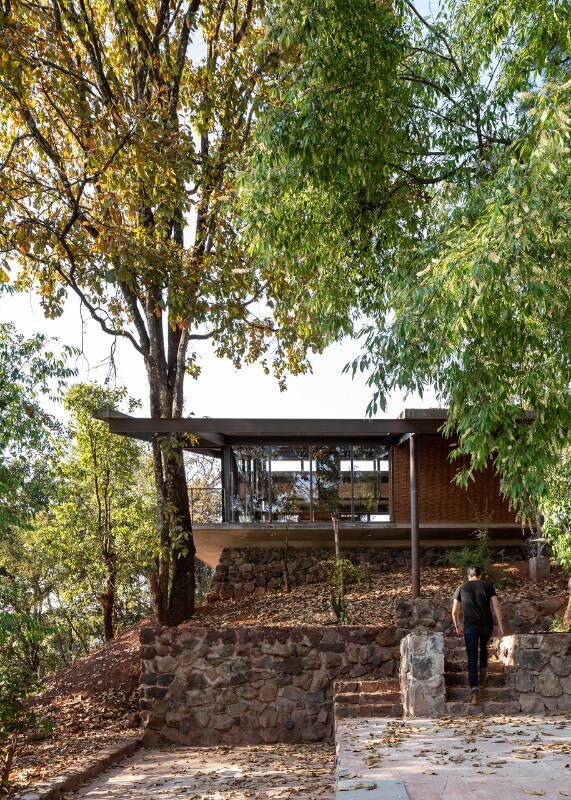 Concrete foundations, paired with rough stone buttresses, support the four blocks, whose shells show a wide range of materials and finishes: an outspoken stratification of the concrete slabs and of the bricks coatings, made of the region's typical clay and sometimes protruding as perforated screens, as well as of the windows and handrails' dark metal outlines and of the wooden shutters.
The architecture's variety seems to draw inspiration from the diversity of the lush vegetation surrounding it. The house itself seeks to "branch off" through the forest, to such an extent that an overhanging beam ends up incorporating the sturdy trunk of a nearby tree.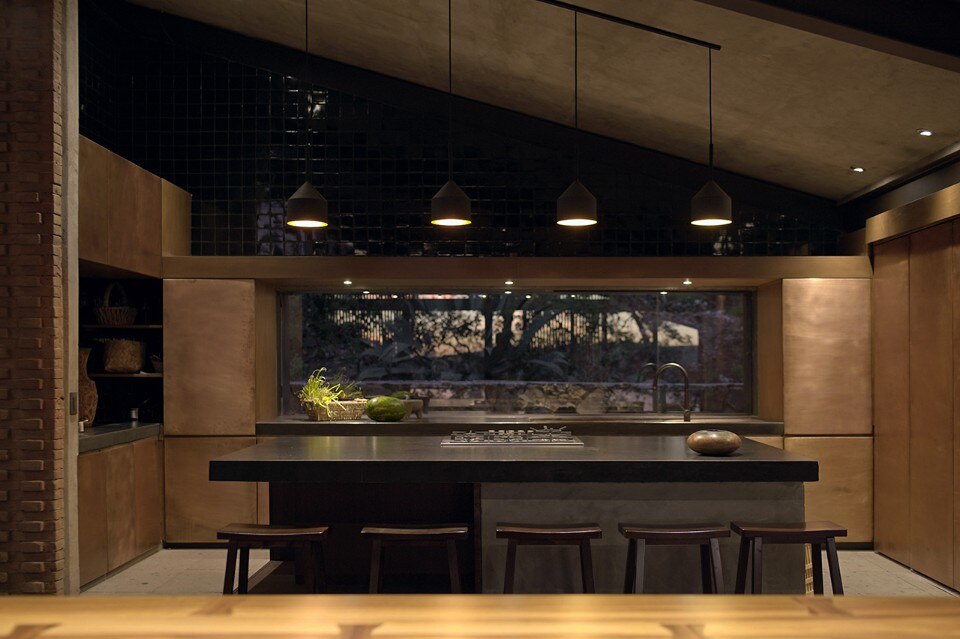 Project:

Casa Zirahuén

Program:

holiday house

Location:

Zirahuén, Mexico

Architects:

Daniela Bucio Sistos – Taller de Arquitectura y Diseño

Project leader:

Daniela Bucio Sistos

Collaborators:

Edel Hernández, Enrique Melchor

Area:

745 sqm

Completion:

2018