Ted'A arquitectes completed the renovation of an apartment in the Gràcia district, Barcelona. The intervention of the Balearic architecture studio consists in the spatial reconfiguration of the dwelling and, in continuity with its own approach, in a review of the local building traditions. In this project, the relationship with tradition is expressed in a careful use of ceramics to compose a 'ceramic carpet' that gives uniformity to the interiors. The diagonal warp and the measures of the existing flooring are resumed; in addition, the square tiles of 13 centimetres per side, are recovered and, in the form of fragments, used to fill the joints between the new tiles.
The apartment is located in a dense urban fabric and, extending longitudinally, it connects the road and the internal patio of the block, where the dwelling sits. The 65 sqm surface is divided into three spans from the existing structural elements, to which the 15 sqm of the external terrace are added. The living area is located towards the terrace, while on the opposite side are the bedrooms – one for the couple and one for their child; the central part contains the bathroom and the living room. The core of the apartment consists of two full-height wooden cabinets, whose depth follows the size of the long side of the load-bearing walls. This internal infrastructure longitudinally divides the space and determines the circulation between the interiors.
In Laia and Biel's home, the new flooring follows the pattern of the existing one but, rather than developing uniformly in the various rooms, its design and finishes varies contiuously. Precisely through these variations, the thresholds are emphasized in correspondence both to the wooden cabinets and to the vertical partitions. This intervention by Ted'A arquitectes is part of the firm's approach in relationship with tradition, sought through the use of traditional construction techniques. Far from being mere ornamentation or sole repetition, these latter represent the subtle thread that connects the present to the past, through an identity that is poetically renewed through technique.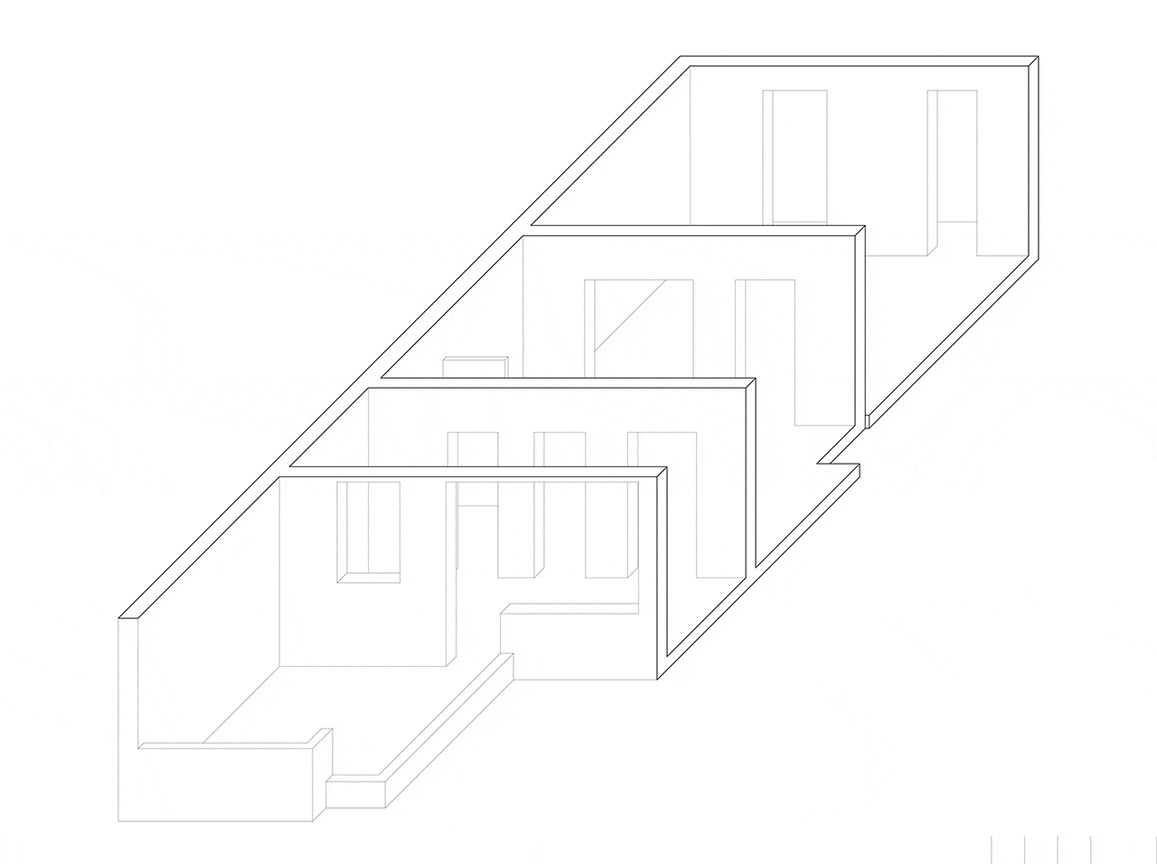 Project:

Laia and Biel's home

Location:

Gràcia, Barcelona, Spain

Architect:

TEd'A arquitectes – Irene Pérez, Jaume Mayol

Collaborators:

Toni Ramis, Tomeu Mateu

Technical architect:

David Serrano

Area:

165 sqm

Completion:

2018