The architecture studio Ted'A arquitectes, is located and mainly operates in the Balearic island of Mallorca, where it has recently completed an intervention characterised by the bold use of brick.
The project consists in the makeover – or better, the transformation – of a modest construction divided in two volumes, right in front of the Mediterranean sea.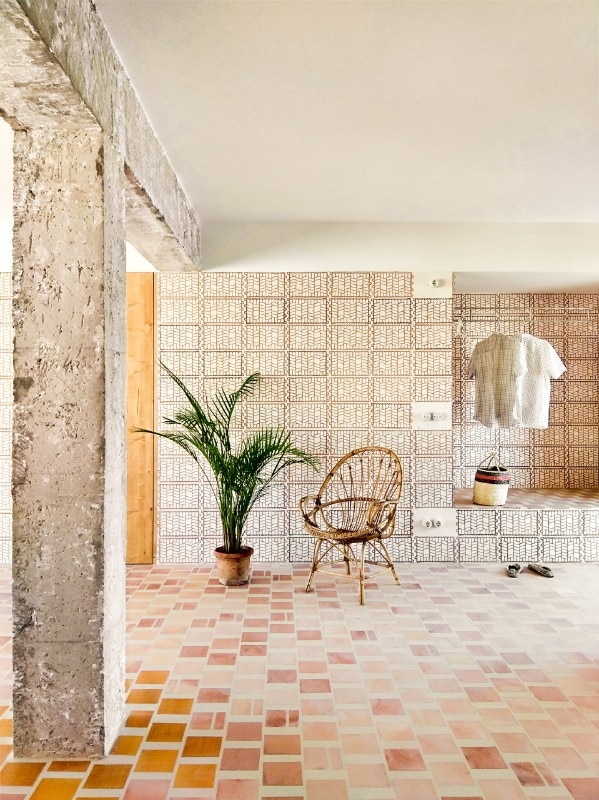 In the context of the adaptation of the existing structure to its new function as tourists accommodation, the interiors have been reconfigured in order to create small apartments. The layout of the building has been rearranged condensing of all the services along the party walls. The types of brickworks characterising the interiors are made of different pieces, from thermal insulating clay blocks to glazed tiles and solid bricks, and are distributed in the different parts of the building depending on the specificities of each piece. The patterns resulting from this operation exalts the craft quality of such a modest material.
Project:

tourist accomodation in Can Picafort

Program:

tourist accomodation

Architects:

TEd'A arquitectes – Irene Pérez and Jaume Mayol

Technical architect:

Guillem Mas

Collaborators:

Toni Ramis, Tomeu Mateu

Area:

398,50 sqm

Completion:

2017