Located in the historical area of the Eixample in Barcelona, a small triangular apartment has been rescued from its dark layout and several modifications with a renovation project by Faidra Matziaraki and Victor Gonzalez Marti from Cometa Architects. The two architects decided to bring in as much light as possible by stripping down the dividing walls in order to have an open plan, then they created a "box of light" to enlighten the service areas and finally they restored the original architectural elements such as brick vaults and beams that had been covered for year under a false ceiling.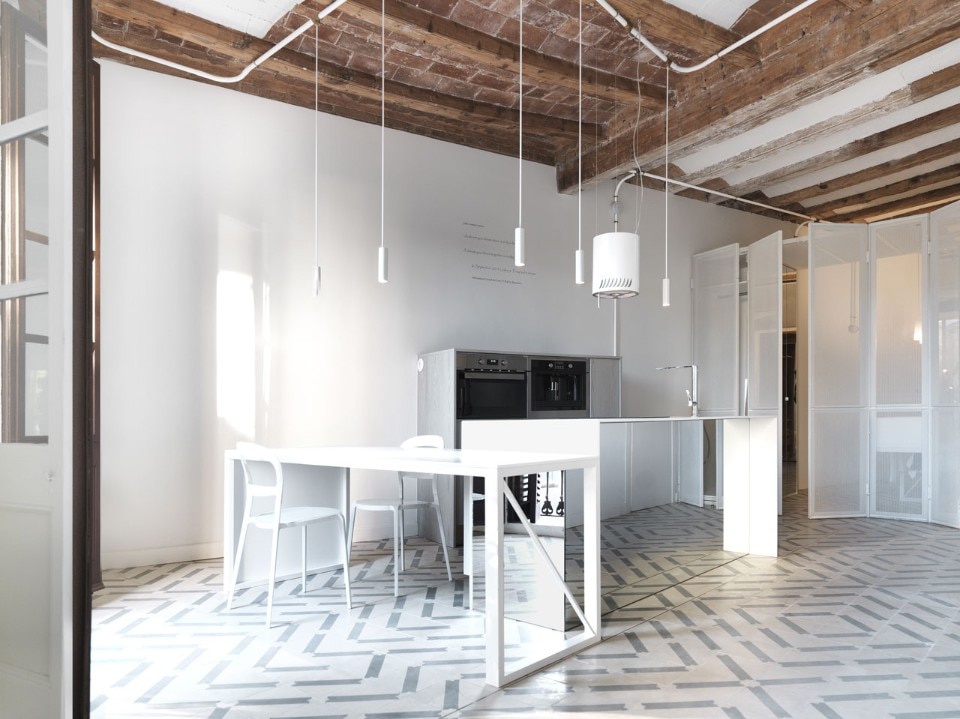 The new spatial organization follows a longitudinal axis where the kitchen island, the bed and the washing basing have been placed, freeing the walls. The Light Box is a light-filtering screen whose volume embraces the wet zone and welcomes light from the large balcony windows. At night time it amplifies the glowing dimmerable light creating a relaxing ambience.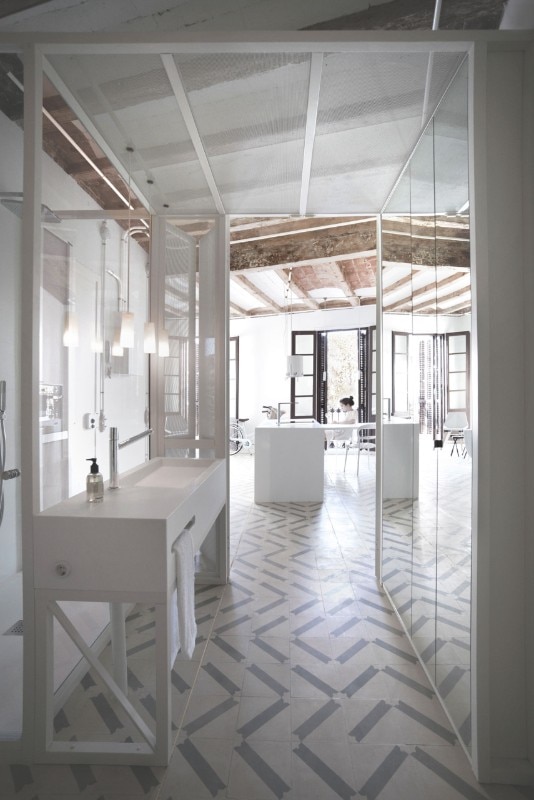 The original floors were too damaged to save, so they have replaced by a custom design with hydraulic hand-made tiles arranged in a contemporary pattern. The overall effect is a "tile carpet" that spans the whole apartment. Mirrors have placed in key points such as the kitchen island and the Light Box, so to expand the space in every possible way.
Project:

Lightslice

Architects:

Cometa Architects – Faidra Matziaraki and Victor Gonzalez Marti

Main contractor:

TC-Interiors

Area:

46 sqm