The Brazilian architect Carla Juacaba has recently completed a private residential building in the district of Santa Teresa, Rio de Janeiro. The residence adapts to the topography of the site –a densely green sloped plot – hiding from the sight of passers-by walking on the nearby street. The design of Casa Santa Teresa was conceived according to the low budget that the architect had at her disposal.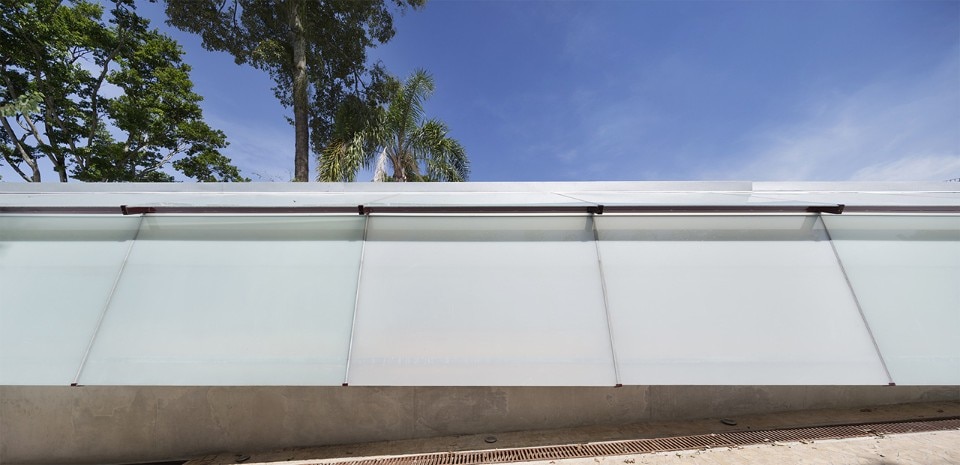 The two floors of the house are supported by stone walls, while a metallic lightweight structure defines the elevations; the joint between the two parts is designed as a wooden-panel filter that can be opened to allow for ventilation. The roof is a composition of the different inclinations of the surfaces. This structure is completed by opaque glass panels protecting the house from the surrounding forest while producing a reciprocal interaction between the interior and the exterior that changes throughout the day. During the daytime, the silhouettes of the foliage of the trees in the exteriors as well as the ones of the visitors of the house are projected on this glazed surface. During the night the pavilion appears as a lantern glowing in the darkness of the forest.
The building is composed by two box-shaped volumes, connected by a glazed gallery: while the first contains the kitchen, the dining room and the bedrooms, the second consists of an open space living room which sits 2 meters lower.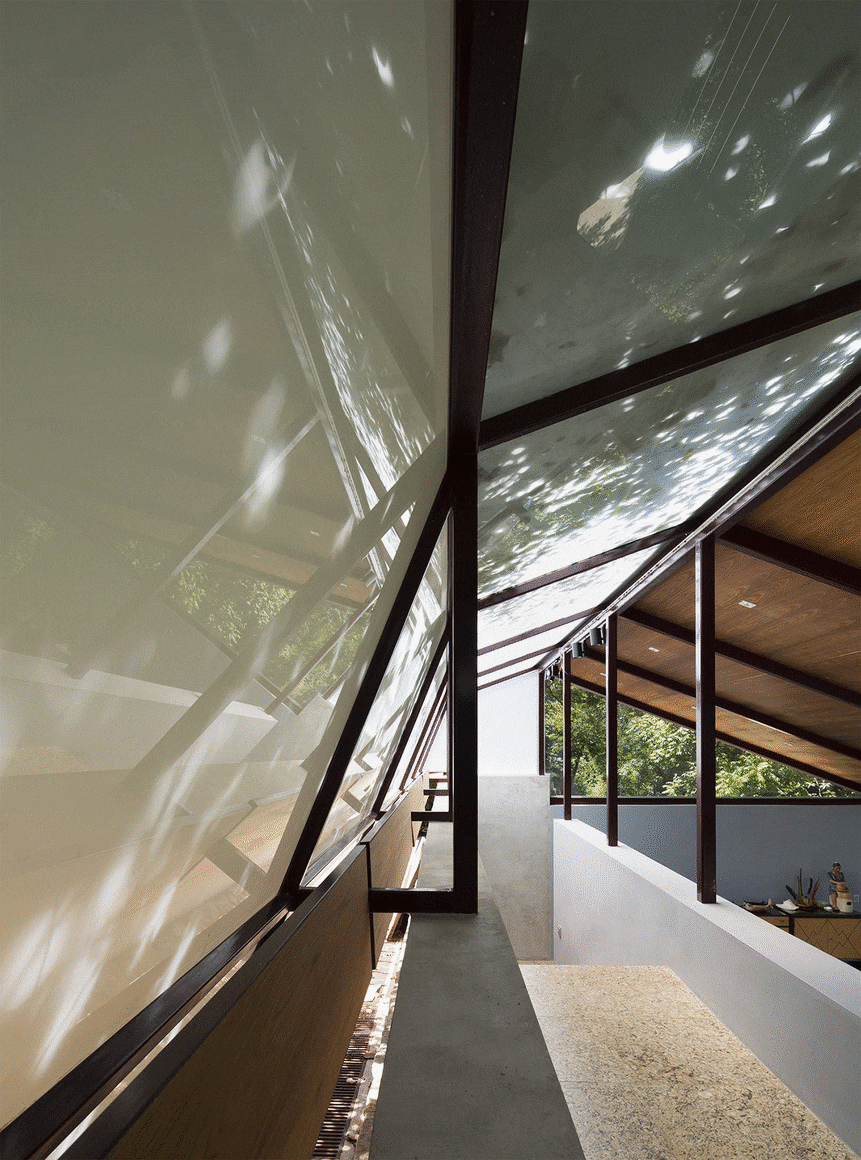 Project:

Casa Santa Teresa

Program:

single-family house

Location:

Santa Teresa, Rio de Janeiro, Brazil

Architect:

Carla Juacaba Arquiteta

Collaborators:

Carlos Zebulun

Area:

140 sqm

Completion:

2017