Pereira Narvaes house is located in Caxias, a mountainous region of southern Brazil. The residence is on a sloping terrain. It is bordered to the south by the access road and to the north by a small watercourse. Given the desire of the clients in a contemporary residence that represented the family personality, the result was a design of a functional house of straight lines and the use of concrete, brick, iron and glass.
The house contrasts with the nature and internally frames the landscape, bringing the green to the interior, as a screen that invades the house. This feeling is reinforced by the mountain height and strong inclination that makes the sight of heaven, rare.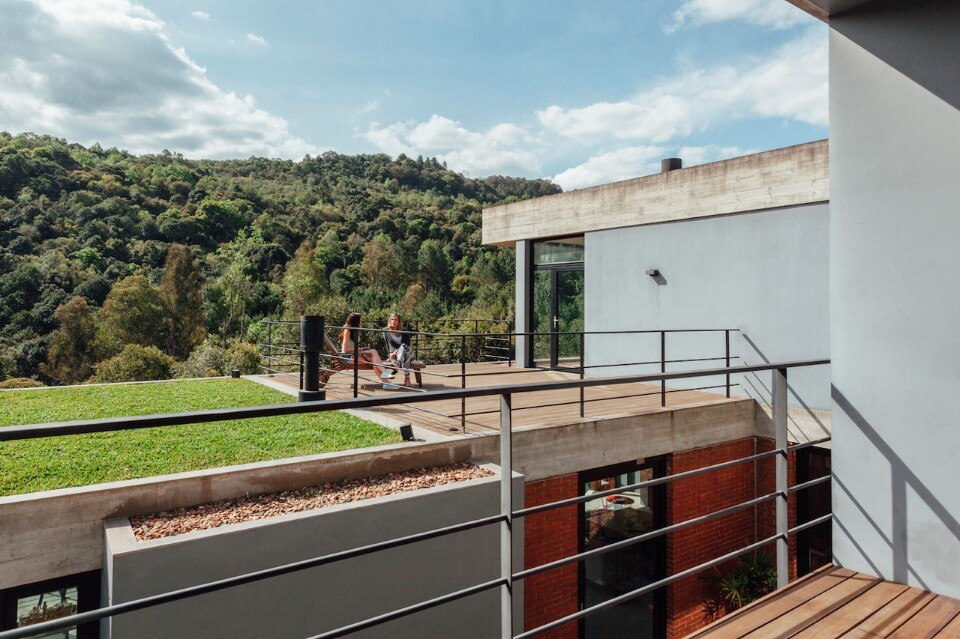 The game of contrasts: full and empty, concrete and green, light and shadow, is powered by pure geometry as the square glass window with height and wide with almost equal measures. Virtually all openings in the house – even the service area – are oriented to the north, taking full advantage of the mountain views and providing excellent insolation and ventilation.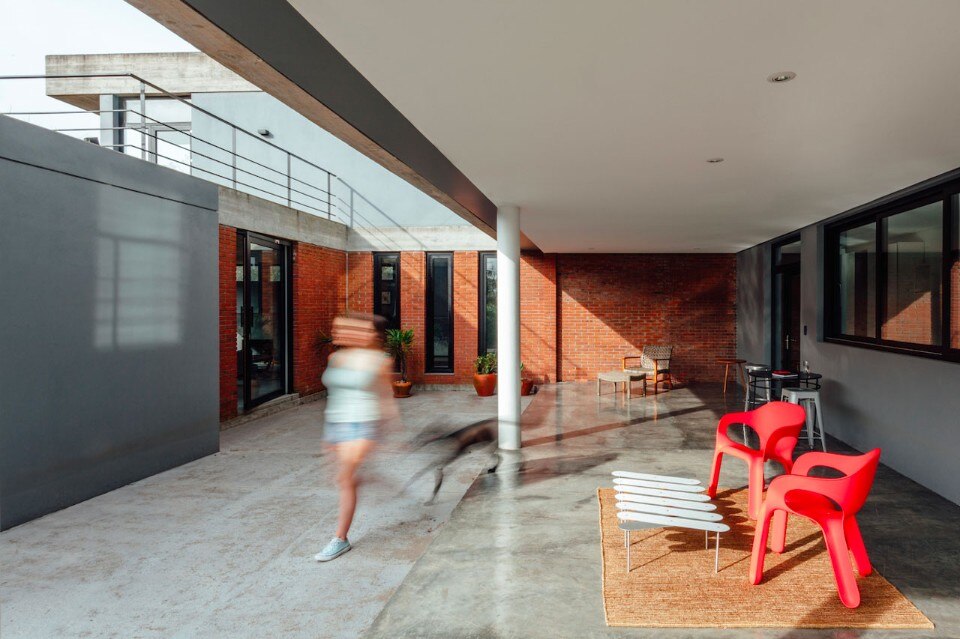 The house is set for 3 blocks: the intimate and social – parallel and at different levels – and the vertical circulation cross-block, which unites them. The house in U shape then generates an internal courtyard which helps the service area, but is mainly used as a complement to the social zone.