Raul Sanchez Architects renovated two independent dwellings on top of each other on the ground floor and mezzanine of an old apartment building in the heart of the Raval, Barcelona. The design proposal was to insert two cubes, each measuring two meters per side, rotated 45 degrees over the dominant axis, their vertices overlapping without touching the original walls, and extruded through both floors, merging the two apartments.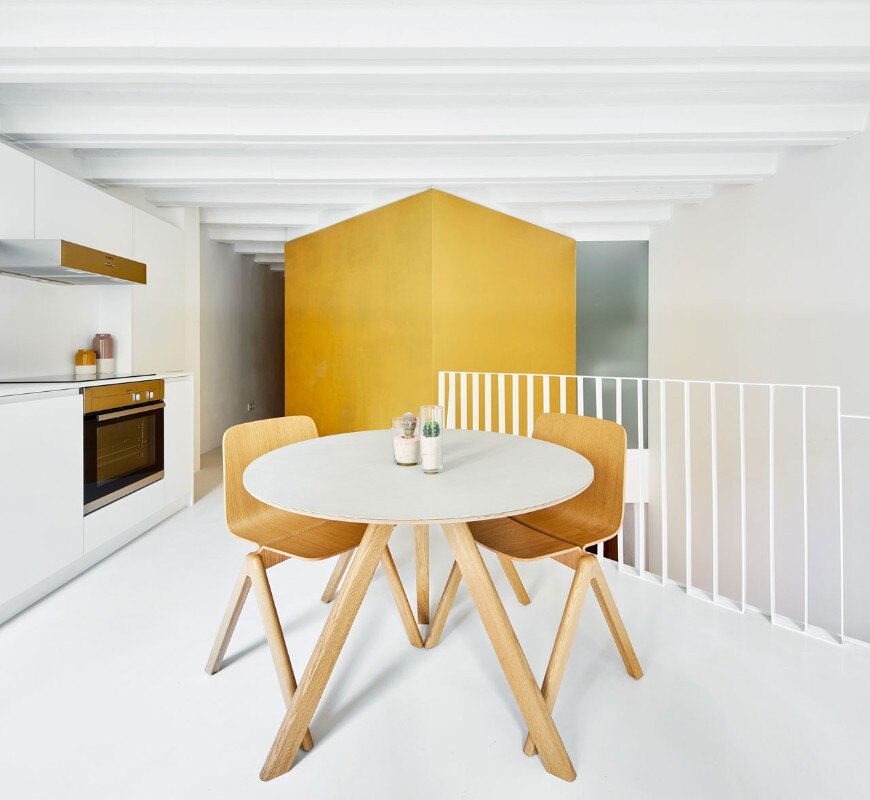 One of the cubes holds the stairs that link both floors, while the other houses the bedroom on the upper floor and the toilet and office space on the ground floor. The rotation of these volumes determines the different functions of the space around them without needing additional doors or enclosures – except for bathroom and bedrooms.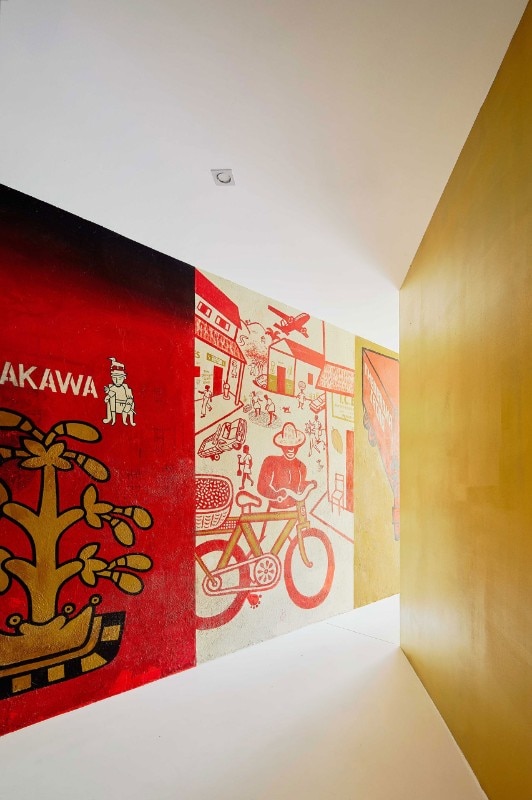 The highly reinforced top floor structure is cut off before touching the facade to reach it with a glazed floor. The treatment of colors and materials highlights the two extruded volumes, which are coated in glossy, gold finish paint mixed with gold powder and varnished, surrounded by white cladding covering (microcement and paint) and coating.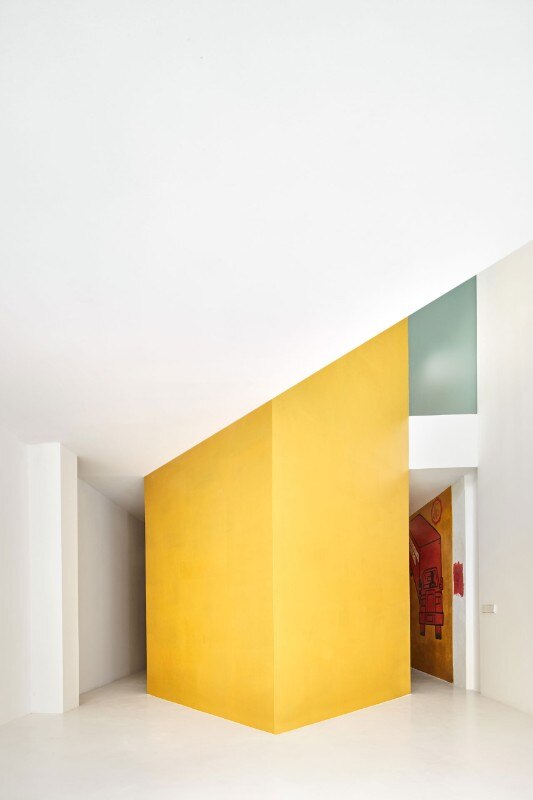 The staircase volume is dark black contrasting with the exterior whites, just as the bed area in the bedroom. The door frames and openings are either in brass or black steel, depending on the area to which they give access. The duplex is equipped with underfloor heating with a highly efficient air-therm system. On the ground floor, three existing wall paintings of Brazilian origins have been preserved and are located at the entrance.
Project:

Duplex Tibbaut

Team:

Pau Just Victor Tibbaut

Engineering:

Marés ingenieros

Structures:

Francisco Moyano

Area:

110 sqm