The country house designed by Arquitectura-G is located in the Catalan Empordà. Although it's surrounded by fruit trees and fields, it isn't completely alone, as it shares a wall with another house of smaller size.
The house is the result of a series of extensions that happened over time giving answer to both residential and agricultural needs. When Arquitectura-G first arrived they discovered different volumes in three levels, with a myriad of enchained rooms, with some of them lacking light and ventilation. The central part of the house was the most obscure part of it as it was far from the windows.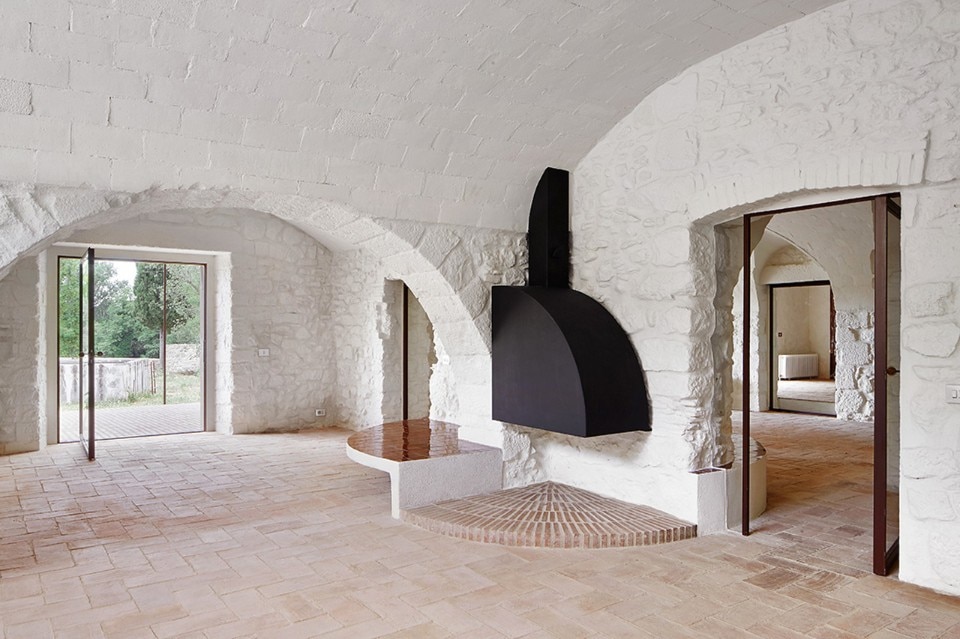 The main intervention consists in introducing light and fresh air in the core of the house creating exterior areas of relation. Taking advantage of an existing ground floor patio, and opening up a new and larger one in the first floor, the more public areas of the house are put in relation to each other, and is where the pool is.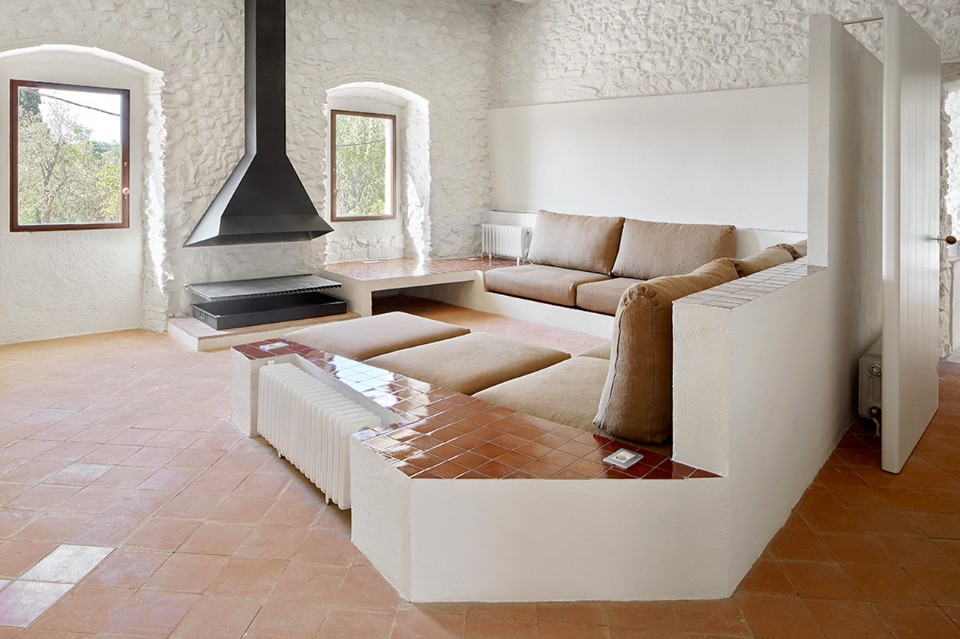 Stone walls have been exposed, removing minor walls, allowing new circulations that foster the labyrinthine character of the house, and paradoxically improving its use. All the new steel structure is based on the rhythm of a series of 100x100 steel columns that are repeated in different parts. The new structure, as well as the new doors and window frames, is painted burgundy to easily make the distinction between what is new and what was already there.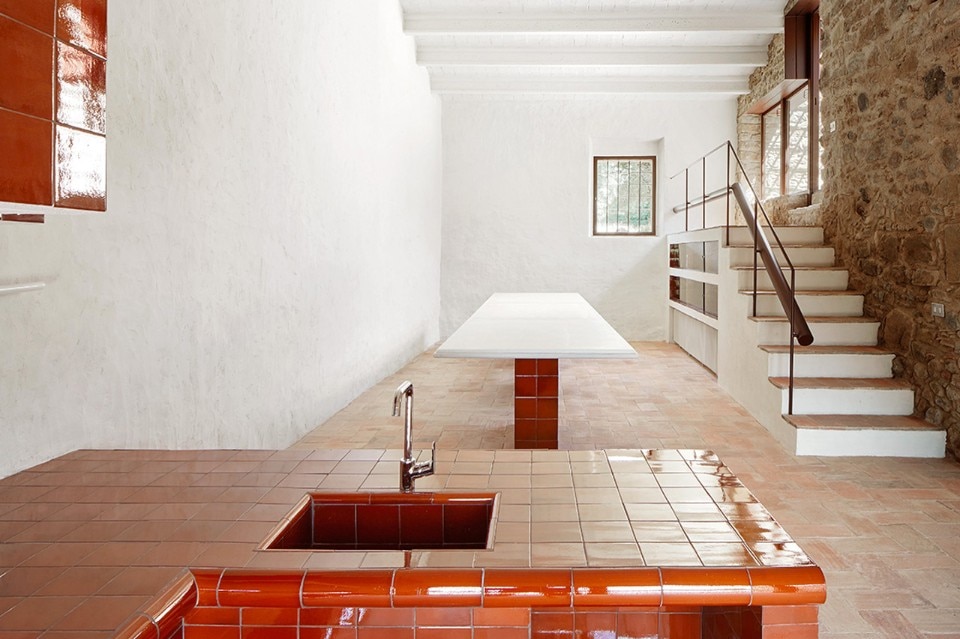 Every room is connected to the whole, but designed as an independent unit, equipped with its own built-in furniture. The stone volumes are painted off-white so we achieve a neutral, natural background where the new materials play an important role in space definition. Thus, the brown colour glaze tiles are the common thread that walks the inhabitant all the time in contrast with the antique terracotta tile floors. The result is a country house plenty of living and dining rooms where the family and their frequent guests can work, rest, eat, sleep and swim.

House in the Empordà, Girona
Program: country house
Architects: Arquitectura-G
Client: private
Surface: 900 sqm
Completion: 2015