Secret Universe
In occasione della mostra al Design Museum di Helsinki, un volume raccoglie per la prima volta il lavoro di Aamu Song e Johan Olin (in arte Company), il duo di designer che da 12 anni gira il mondo (Messico, Russia, Giappone, Estonia e Finlandia, tra gli altri) per scoprire, apprendere e interpretare i segreti degli artigiani locali. Secret Universe racconta il loro viaggio tra antiche tecniche, folklore, arte e tradizione.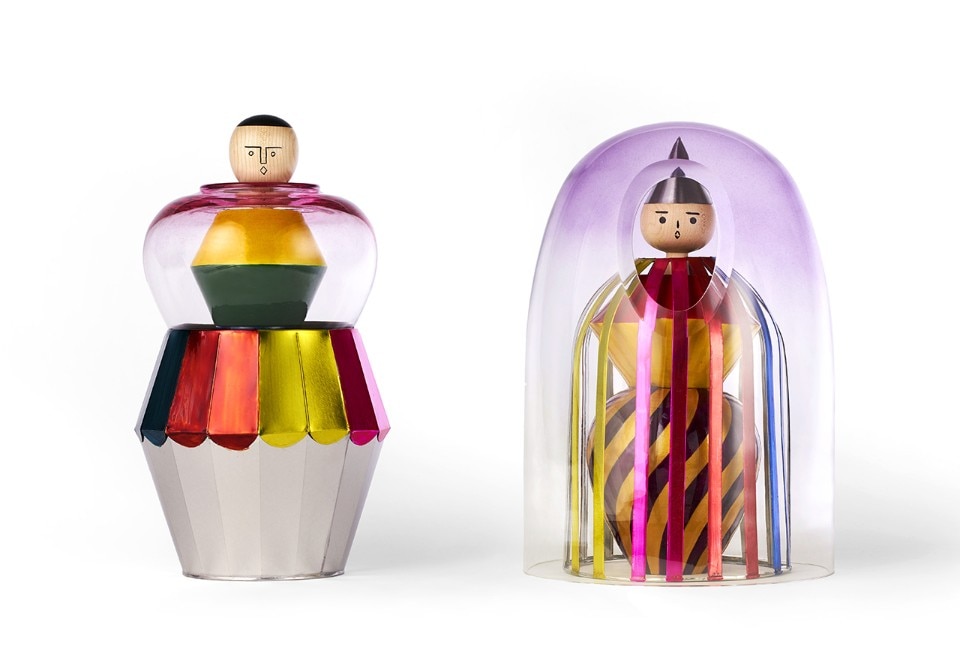 Titolo libro:

Secret Universe

Autori:

Aamu Song, Johan Olin – Company

Casa editrice:

Design Museum Helsinki

Pagine:

280
Do it ourselves
Attraverso 199 progetti, il volume Do it ourselves di Jeroen Junte, giornalista e ricercatore di base ad Amsterdam, fotografa il nuovo modo di fare design della generazione olandese post-crisi. È un approccio attento alla sostenibilità, critico e ironico, ma al tempo stesso sensibile all'estetica, dove l'artigianato e la produzione locale sono alternative realistiche ai principali sistemi di produzione e distribuzione.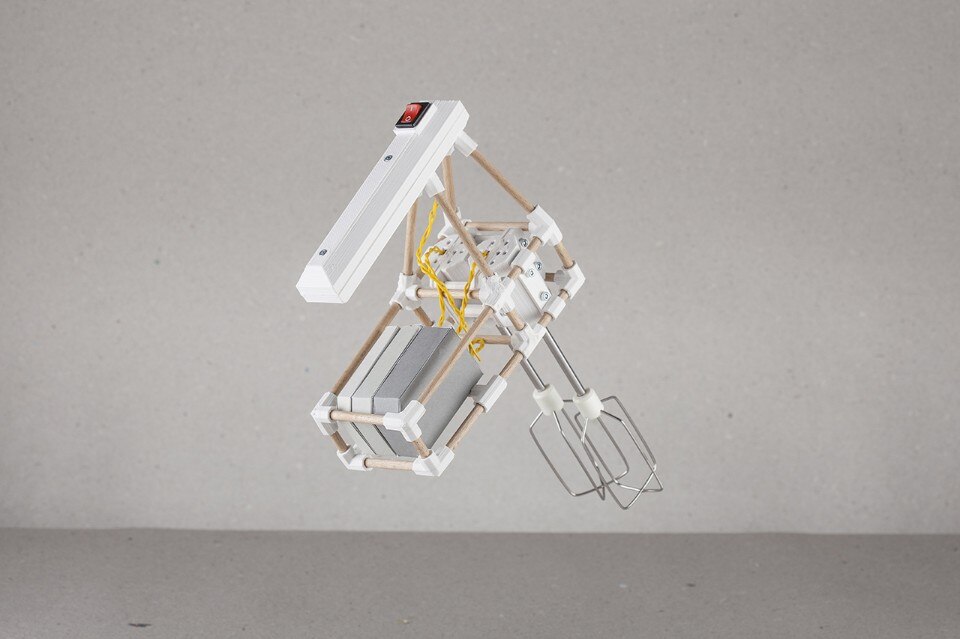 Titolo libro:

Do It Ourselves: A New Mentality in Dutch Design

Autore:

Jeroen Junte

Casa editrice:

nai010 publishers

Pagine:

288

Prezzo:

39.95 €

ISBN:

978-9462085206
Bauhaus 100: Sites of Modernism
Oltre Dessau e Weimar, al di là di Mies e Gropius, Bauhaus 100: Sites of Modernism cataloga oltre 100 architetture per indagare l'enorme portata che le idee del Bauhaus hanno avuto in Germania, suggerendo un irrinunciabile Grand Tour del Movimento Moderno.
Bauhaus-Archiv / Museum für Gestaltung Berlin (1976–1979)
Architects: Walter Gropius, Alex Cvijanovic, Hans Bandel
I. G.-Farben-House (1928-1931)
Bauhaus building (1925–1926)
Architect: Walter Gropius
Zollverein Coal Mine Industrial Complex Pocket XII (1928–1932)
Architects: Fritz Schupp, Martin Kremmer
City Hall (1926-1927)
Architects: Johannes Göderitz, Albin Müller
Vineyard Kreutzenberger (1929-1930)
School of the Trade Union ADGB (1928–1930)
Architects: Hannes Meyer, Hans Wittwer
Weissenhofsiedlung (1927)
Architects: Le Corbusier, Pierre Jeanneret
Central building of the Former Art School (1904–1911)
Architect: Henry van de Velde
BHS100_Cover_fin2.indd
Titolo libro:

Bauhaus 100: Sites of Modernism

Autori:

Werner Durth, Wolfgang Pehnt

Casa editrice:

Hatje Cantz Verlag

Pagine:

300

ISBN:

978-3775746144
Henry N. Cobb: Words & Works 1948-2018
Architetto, insegnante e socio fondatore dello studio americano Pei Cobb Freed & Partners, Henry N. Cobb è stata una delle voci più eloquenti dell'architettura per oltre mezzo secolo. Henry N. Cobb: Words & Works 1948-2018 è un prezioso volume di piccolo formato (e 500 pagine), con grafica di OverUnder, che combina analisi poetiche delle sue opere, saggi e interviste che analizzano il passato, il presente e il futuro dell'architettura. 
Portland Museum of Art, 1983
Academic Center SUNY Fredonia, 1969
Photo © George Cserna Collection, Avery Architecture, Fine Arts Library Columbia University
Henry N. Cobb, William Zeckendorf Sr, 1956
Photo © Charlotte Brooks, Library of Congress
Place Ville Marie, 1962
Photo © Joseph Molitor Collection, Avery Art, Architecture Library Columbia University
Portland Museum of Art, 1983
UCLA Anderson School, 1995
Photo © Pamela Cobb Photography
Moakley US Courthouse, 1998
Palazzo Lombardia, Milano, 2013
One Dalton, Boston, 2019
Photo © Pei Cobb Free Partners and Cambridge Seven Associates
Henry N. Cobb: Words & Works 1948-2018
Book title:

Henry N. Cobb: Words & Works 1948–2018 Scenes from a Life in Architecture

Author:

Henry N. Cobb

Publisher:

The Monacelli Press

Pages:

548

ISBN:

9781580935142

Price:

45 $
Women in Design
Il nuovo volume di Charlotte e Clementine Fiell, Women in Design,  ripercorre il ruolo delle designer dell'ultimo secolo e ne celebra i successi in tutti i campi del progetto. Alternando  nomi noti (Aino Aalto, Ray Eames) e meno noti, ma comunque cruciali, emerge una storia affascinante del modo in cui le donne hanno usato la creatività per dare vita a progetti ancora attuali dopo decenni
Women in design
Women in design, Laurence King Publishing
Women in design, Laurence King Publishing
Women in design, Laurence King Publishing
Women in design, Laurence King Publishing
Women in design, Laurence King Publishing
Women in design, Laurence King Publishing
Women in design, Laurence King Publishing
Women in design, Laurence King Publishing
Women in design, Laurence King Publishing
Women in design, Laurence King Publishing
Women in design, Laurence King Publishing
Women in design, Laurence King Publishing
Women in design, Laurence King Publishing
Titolo libro:

Women in Design

Autori:

Charlotte Fiell, Clementine Fiell

Casa editrice:

Laurence King Publishing

Pagine:

256

ISBN:

9781786275318

Data di pubblicazione:

28 ottobre 2019
TOward 2030. L'arte urbana per lo sviluppo sostenibile
17 sono gli obbiettivi per lo sviluppo sostenibile dell'ONU, da raggiungere entro il 2030. Torino li ha fatti suoi e ne ha aggiunto uno, il Goal Zero, ideato da Lavazza, che è partner del Comune della città piemontese nell'iniziativa di street art pensato per divulgare l'Agenda 2030. Il volume ha due anime. Da un lato, la parte programmatica e divulgativa, che lascia la vaga sensazione di un'autopromozione da parte dell'amministrazione Appendino; dall'altro il racconto fotografico dei 18 murales di TOward 2030 magistralmente realizzato da Martha Cooper, guru mondiale della fotografia di street art. Alessandro Scarano
TOward 2030. L'arte urbana per lo sviluppo sostenibile, Feltrinelli
TOward 2030. L'arte urbana per lo sviluppo sostenibile, Feltrinelli
TOward 2030. L'arte urbana per lo sviluppo sostenibile, Feltrinelli
TOward 2030. L'arte urbana per lo sviluppo sostenibile, Feltrinelli
TOward 2030. L'arte urbana per lo sviluppo sostenibile, Feltrinelli
TOward 2030. L'arte urbana per lo sviluppo sostenibile, Feltrinelli
TOward 2030. L'arte urbana per lo sviluppo sostenibile, Feltrinelli
TOward 2030. L'arte urbana per lo sviluppo sostenibile, Feltrinelli
TOward 2030. L'arte urbana per lo sviluppo sostenibile, Feltrinelli
TOward 2030. L'arte urbana per lo sviluppo sostenibile, Feltrinelli
TOward 2030. L'arte urbana per lo sviluppo sostenibile, Feltrinelli
TOward 2030. L'arte urbana per lo sviluppo sostenibile, Feltrinelli
TOward 2030. L'arte urbana per lo sviluppo sostenibile, Feltrinelli
TOward 2030. L'arte urbana per lo sviluppo sostenibile, Feltrinelli
TOward 2030. L'arte urbana per lo sviluppo sostenibile, Feltrinelli
TOward 2030. L'arte urbana per lo sviluppo sostenibile, Feltrinelli
TOward 2030. L'arte urbana per lo sviluppo sostenibile, Feltrinelli
TOward 2030. L'arte urbana per lo sviluppo sostenibile, Feltrinelli
Titolo libro:

TOward 2030. L'arte urbana per lo sviluppo sostenibile

Autore:

Roberto Mastroianni

Progetto ideato da:

Città di Torino, Luigi Lavazza Spa

Casa editrice:

Feltrinelli

Pagine:

192

EAN:

9788807421549

Prezzo:

25 €

Data di pubblicazione:

31 ottobre 2019