Secret Universe
For the exhibition at the Design Museum of Helsinki, a publication gathers together, for the first time, the work of Aamu Song and Johan Olin (aka Company), the duo that for 12 years travels the world (Mexico, Russia, Japan, Estonia, Finland and more) to discover, learn and interpret craftmen's secrets. Secret Universe narrates their journey among artisan techniques, folklore, art and tradition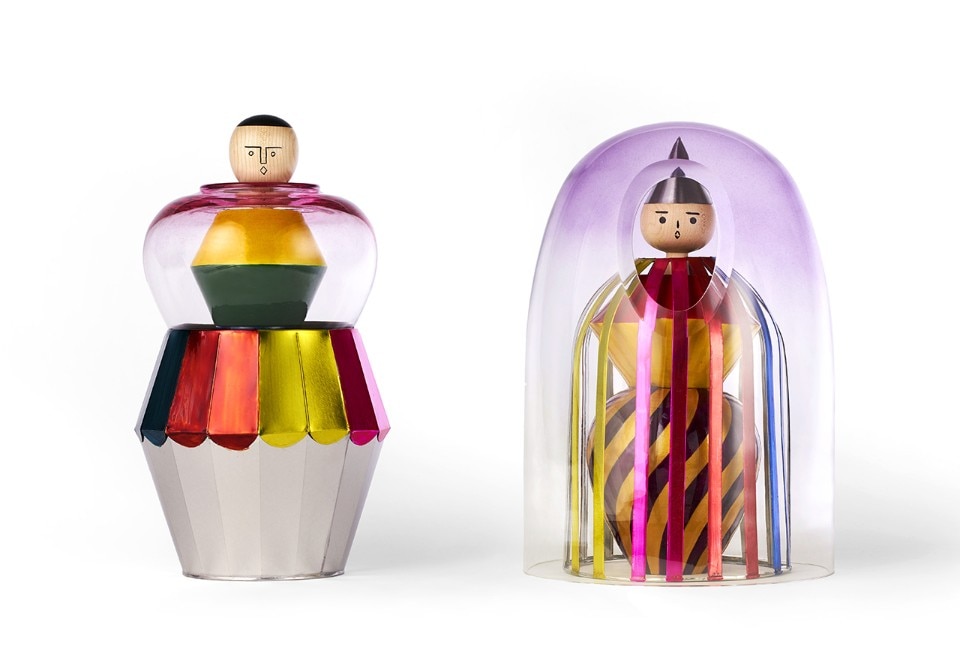 Book title:

Secret Universe

Authors:

Aamu Song, Johan Olin – Company

Publisher:

Design Museum Helsinki

Pages:

280
Do it ourselves
Through 199 designs, the volume Do it ourselves by Jeroen Junte, a journalist and researcher based in Amsterdam, photographs the new way of design making on the part of the post-crisis Dutch generation. An approach attentive to sustainability – one that is critical and ironic yet sensitive to aesthetics, where craftsmanship and local production are realistic alternatives to the main production and distribution systems.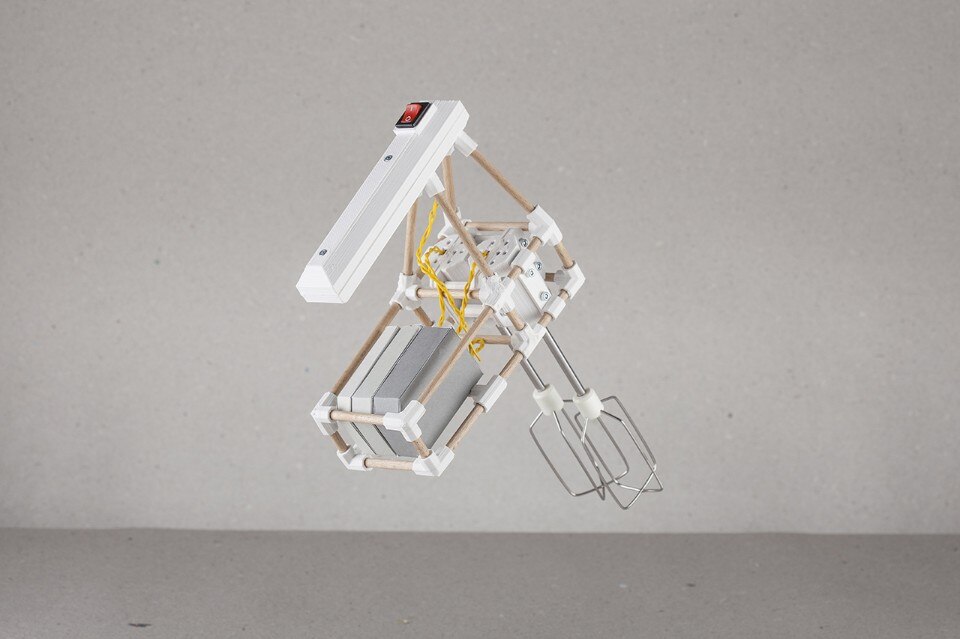 Book title:

Do It Ourselves: A New Mentality in Dutch Design

Author:

Jeroen Junte

Publisher:

nai010 publishers

Pages:

288

ISBN:

978-9462085206

Price:

39.95 €
Bauhaus 100: Sites of Modernism
Besides Dessau and Weimar, beyond Mies and Gropius, Bauhaus 100: Sites of Modernism catalogues over 100 architectures to understand the enormous weight Bauhaus ideas have had across Germany, suggesting an indispensible Grand Tour of the Modern Movement.
Bauhaus-Archiv / Museum für Gestaltung Berlin (1976–1979)
Architects: Walter Gropius, Alex Cvijanovic, Hans Bandel
I. G.-Farben-House (1928-1931)
Bauhaus building (1925–1926)
Architect: Walter Gropius
Zollverein Coal Mine Industrial Complex Pocket XII (1928–1932)
Architects: Fritz Schupp, Martin Kremmer
City Hall (1926-1927)
Architects: Johannes Göderitz, Albin Müller
Vineyard Kreutzenberger (1929-1930)
School of the Trade Union ADGB (1928–1930)
Architects: Hannes Meyer, Hans Wittwer
Weissenhofsiedlung (1927)
Architects: Le Corbusier, Pierre Jeanneret
Central building of the Former Art School (1904–1911)
Architect: Henry van de Velde
Book title:

Bauhaus 100: Sites of Modernism

Authors:

Werner Durth, Wolfgang Pehnt

Publisher:

Hatje Cantz Verlag

Pages:

300

ISBN:

978-3775746144
Henry N. Cobb: Words & Works 1948-2018
An architect and founding partner of Pei Cobb Freed & Partners, Henry N. Cobb has been one of the most eloquent voices in architecture for over half a century. Henry N. Cobb: Words & Works 1948-2018 is a precious volume (over 500 pages), with graphics by OverUnder, that gathers an analysis of his works, essays, and interviews exploring the past, present and future of architecture.
Portland Museum of Art, 1983
Academic Center SUNY Fredonia, 1969
Photo © George Cserna Collection, Avery Architecture, Fine Arts Library Columbia University
Henry N. Cobb, William Zeckendorf Sr, 1956
Photo © Charlotte Brooks, Library of Congress
Place Ville Marie, 1962
Photo © Joseph Molitor Collection, Avery Art, Architecture Library Columbia University
Portland Museum of Art, 1983
UCLA Anderson School, 1995
Photo © Pamela Cobb Photography
Moakley US Courthouse, 1998
Palazzo Lombardia, Milano, 2013
One Dalton, Boston, 2019
Photo © Pei Cobb Free Partners and Cambridge Seven Associates
Henry N. Cobb: Words & Works 1948-2018
Book title:

Henry N. Cobb: Words & Works 1948–2018 Scenes from a Life in Architecture

Author:

Henry N. Cobb

Publisher:

The Monacelli Press

Pages:

548

ISBN:

9781580935142

Price:

45 $
Women in Design
The new book by Charlotte and Clementine Fiell, Women in Design, covers the role of female designers in the past century, celebrating their success in all design sectors. Famous (Aino Aalto, Ray Eames) and less famous yet pivotal figures alternate to depict a fascinating story of the way women have used creativity and intelligence for innovative designs that are still relevant even after decades.

Women in design, Laurence King Publishing
Women in design, Laurence King Publishing
Women in design, Laurence King Publishing
Women in design, Laurence King Publishing
Women in design, Laurence King Publishing
Women in design, Laurence King Publishing
Women in design, Laurence King Publishing
Women in design, Laurence King Publishing
Women in design, Laurence King Publishing
Women in design, Laurence King Publishing
Women in design, Laurence King Publishing
Women in design, Laurence King Publishing
Women in design, Laurence King Publishing
Women in design, Laurence King Publishing
Book title:

Women in Design

Authors:

Charlotte Fiell, Clementine Fiell

Publisher:

Laurence King Publishing

Pages:

256

ISBN:

9781786275318

Date of publication:

28 October 2019
TOward 2030. L'arte urbana per lo sviluppo sostenibile
17 are the objectives for the sustainable development of the UN, to be achieved by 2030. Turin has made them its own, and has added one, the Goal Zero, created by Lavazza, which is a partner of the City of Piedmont in the initiative of street art designed to spread the Agenda 2030. The volume has two souls. On the one hand, the programmatic and popular part, which leaves the vague feeling of self-promotion by the Appendino administration; on the other hand, the photographic story of the 18 murals of TOward 2030 masterfully made by Martha Cooper, world guru of street art photography. Alessandro Scarano

TOward 2030. L'arte urbana per lo sviluppo sostenibile, Feltrinelli
TOward 2030. L'arte urbana per lo sviluppo sostenibile, Feltrinelli
TOward 2030. L'arte urbana per lo sviluppo sostenibile, Feltrinelli
TOward 2030. L'arte urbana per lo sviluppo sostenibile, Feltrinelli
TOward 2030. L'arte urbana per lo sviluppo sostenibile, Feltrinelli
TOward 2030. L'arte urbana per lo sviluppo sostenibile, Feltrinelli
TOward 2030. L'arte urbana per lo sviluppo sostenibile, Feltrinelli
TOward 2030. L'arte urbana per lo sviluppo sostenibile, Feltrinelli
TOward 2030. L'arte urbana per lo sviluppo sostenibile, Feltrinelli
TOward 2030. L'arte urbana per lo sviluppo sostenibile, Feltrinelli
TOward 2030. L'arte urbana per lo sviluppo sostenibile, Feltrinelli
TOward 2030. L'arte urbana per lo sviluppo sostenibile, Feltrinelli
TOward 2030. L'arte urbana per lo sviluppo sostenibile, Feltrinelli
TOward 2030. L'arte urbana per lo sviluppo sostenibile, Feltrinelli
TOward 2030. L'arte urbana per lo sviluppo sostenibile, Feltrinelli
TOward 2030. L'arte urbana per lo sviluppo sostenibile, Feltrinelli
TOward 2030. L'arte urbana per lo sviluppo sostenibile, Feltrinelli
TOward 2030. L'arte urbana per lo sviluppo sostenibile, Feltrinelli
Book title:

TOward 2030. L'arte urbana per lo sviluppo sostenibile

Author:

Roberto Mastroianni

Project by:

Città di Torino, Luigi Lavazza Spa

Publisher:

Feltrinelli

Pages:

192

EAN:

9788807421549

Price:

25 €

Publication date:

31 October 2019