They made us dream of a world in augmented reality. A world where, by wearing headsets that look like normal glasses, we would be immersed in a digital environment completely intertwined with the physical one, in which Google Maps can project directions directly onto the road and video game villains enter through the front door. When we woke up, however, we discovered that the latest innovation in the field - triumphantly presented by Facebook and in collaboration with Luxottica – are the Ray-Ban Stories, smart glasses that are capable of taking (mediocre) photos and making us listen to music (poorly). Is that all?
Apparently, the "metaverse" that Zuckerberg has been talking about for years will have to wait: in its place we got smart glasses whose greatest merit is to be almost indistinguishable from "normal" Ray-Bans. This is thanks to Luxottica - which insisted a lot on this aspect, and to whom due credit must be given - and to Facebook's engineers, who managed to fit all the technology (cameras, speakers, microphones) into the very little additional space designed for this purpose. All in all, the Ray-Ban Stories weigh just five grams more than a normal pair of Wayfarers (one of the models available in the smart version). 
The good news, however, ends there. Let's start with the name: Ray-Ban Stories? It would have been hard to think of anything more didactic and obvious. It's as if Facebook wanted to explain to us already from the name what this product is made for: to take even more photos and shoot even more videos (not great quality: the two cameras are 5 megapixels) to be able to post on social media in an even more pervasive and immediate way. Boring.
OK, so as well as taking photos and videos, the smart Ray-Bans also allow you to listen to music, communicate with your virtual assistant and make phone calls. But there's a problem: because the audio is transmitted through the glasses - and not through earbuds or headphones - people around you are forced to hear what you're listening to or your phone calls in the background. Not great in terms of privacy.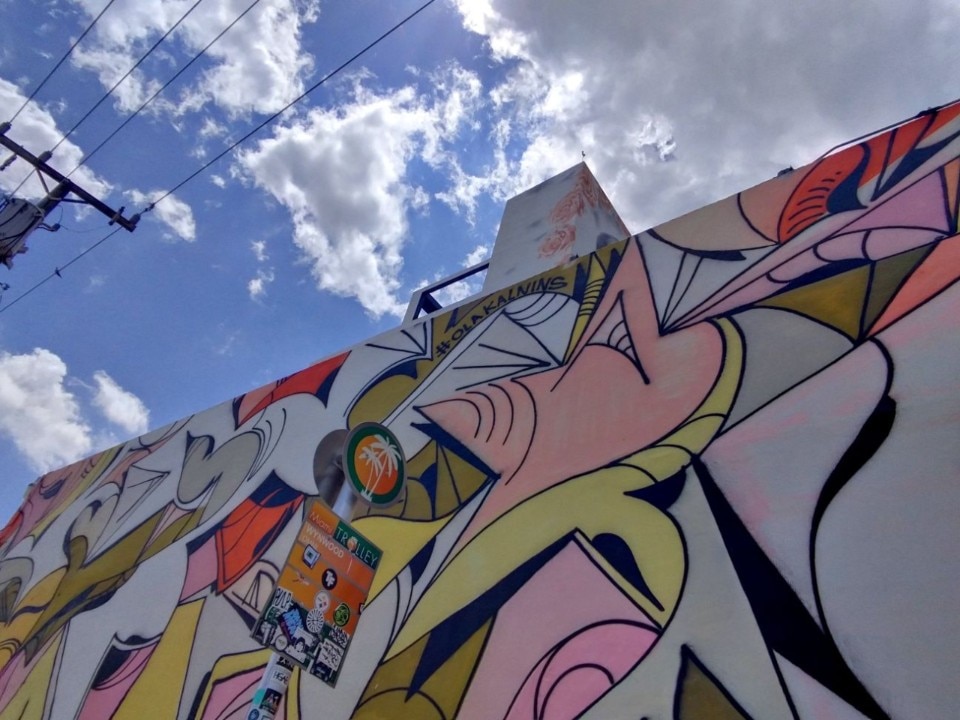 Oh yeah, privacy. Ray-Ban Stories don't just force us to listen to other people's music and podcasts, they also bring closer (to reality) a world in which we can photograph and film anything without the people around us noticing. Facebook, which has already had some problems with privacy, is obviously aware of this aspect, which is why it has designed them so that to take photos you have to hold down a button for two seconds (or ask the assistant to take a photo), that the cameras are clearly visible and that the shutter makes a noise. The result, in any case, is that photographing anyone at any time without being noticed is now easier, with all that this entails. 
Ironically, Facebook can't even take 'credit' for having created these new problems. The truth is that devices similar to the Ray-Ban Stories have been around for years. Bose made them to listen to music, Razer made them to play videogames and Amazon made them to communicate with the assistant and to make phone calls. And then, of course, there are the Spectacles: Snapchat's reviled smart glasses have been around for five years. You can take photos and videos, they look good and in their latest version they even feature elements of augmented reality.
Compared to the cyberpunk promises, and despite the elegant packaging by Luxottica, the Ray-Ban Stories seem to confirm Facebook's poor relationship with hardware. From the disaster of the Facebook Phone to the flop of Portal (to all intents and purposes, a tablet that only allows you to make video calls), Mark Zuckerberg doesn't seem to be at his best when it comes to designing (and not buying, as was the case with Oculus) technology.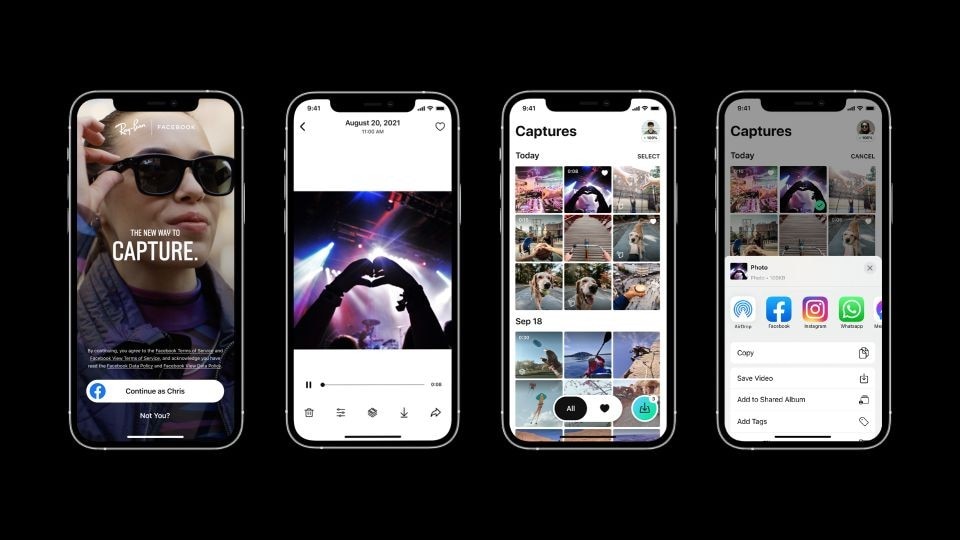 There is, however, another aspect to take into account: the aim of these smart Ray-Bans could also just be that of gradually getting people used to a future in which we will have augmented reality headsets that will not repeat the mistake of Magic Leap, whose device is already equipped with every AR feature but makes you walk around looking like a cyborg (and that's why nobody bought it). Facebook's idea (and Snapchat's, Amazon's, Bose's and - soon - Apple's) is to create instead smart glasses that can be worn like normal glasses and then gradually introduce new features as the technology becomes more miniaturised.
This is the right direction to follow. But as long as the uses are so few (and full of limitations), the combination of smartphone plus AirPods (or equivalent) is definitely more functional. And this also applies to an aspect that has rarely been discussed so far: if the theoretical goal is to make us to use these smart glasses all the time, what is the point of them being sunglasses? What if it's nighttime or you're on the underground? Wearing sunglasses in the rain only makes Kanye West or Anna Wintour look cool. The rest of us would look like idiots.