CES Unveiled is the kickoff party in New York that happens a few days before the world's most important tech fair starts in Las Vegas. On this occasion, among the others, the new Norm smart glasses by Human Capable, a company based in Florida, were showcased this year to a restricted audience in the Metropolitan Pavillion. A few days later, on November 7, the AR device won 9 CES awards, including best of innovation in the Headphones & Personal Audio category. The Norm Glasses are in brief "a smart watch for your face", as Amelia Kallman of The Big Reveal defined them. They sum AR functionalities and the look of normal frames. Equipped with a mini-computer running an Android-based OS, they feature dual speakers, open-ear sound and a head-up display – in short: HUD –, a transparent display which collocates data in the user's field of view. They use a vocal-activated digital assistant, but the most convincing element is that they just feel like normale frames. They fold and can be stored in a case when not in use; the weight is less than that of standard Ray-Ban Wayfarers. You can use them to make phone calls, listen to music, capture or view photos and videos, check social media notifications and more.
With Apple's smart glasses to be announced sooner or later this year, according to the rumors, it's easy to expect to more samples of this kind of device coming in the next months. Samsung, a company that's focused more on VR than AR, showcased a prototype of wired smart glasses during its keynote, as a part of its GEMS demo of a connected fitness session; but it's unclear how they work and after all, it's Ballie that stole the scene, this year; the Hololens 2 is for sure Microsoft's most futuristic device, and with a price tag of 3500 dollars they're explicitly targeted to a professional usage and it's hard to think that they could become a blockbuster. In 2019 Bose unveiled its smart glasses and Huawei launched its first piece of eyewear in collaboration with Gentle Monster; augmented audio devices, those were basically spectacles with embedded true wireless earbuds, and sooner or later we can expect an upgrade including a HUD. And we could expect something new to come from Magic Leap, a pioneering company in the world of mixed and augmented reality – it was founded back in 2010 –, also based in Florida. On Thursday, Zuckerberg wrote on Facebook that, while he expects smartphones to be a primary device through this decade, "at some point in the 2020s, we will get breakthrough augmented reality glasses that will redefine our relationship with technology."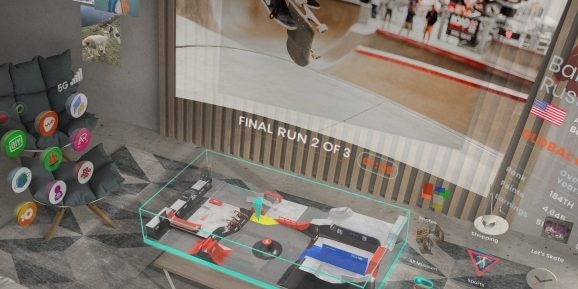 At the first CES of the new decade, Norm Glasses won the award, but a possible glimpse of the forthcoming future came from China. Nreal is a company from Zhongguancun, "the Silicon Valley of Beijing", that aims "to make mixed reality available and accessible to everyone". Their Light glasses, unveiled last year, offer a mixed reality experience, are chunkier than the Norm and need a wired smartphone to work. So, the device itself is not so intriguing. But it's the software that does the difference: called Nebula, it's both an operating system and a mixed reality enviroment environment. It lets the user place digital objects in a space, a room for example, integrating reality with virtual screens and 2D renditions of Android apps. For example, you can summon a display to watch YouTube videos and place it in your living room, evocate widgets that float in the air and stick them on the wall at home or in the office. Or persistent screens with a selection of apps that will at the end become part of the furniture. Virtual furniture, you could call it. And your particular mixed environment, or some elements of it, can be shared with other Nreal users. Evoking a virtual display to show some holiday pictures when you meet a friend for a beer, for example. Obviously, there's a big potential for business applications and not only for entertainment.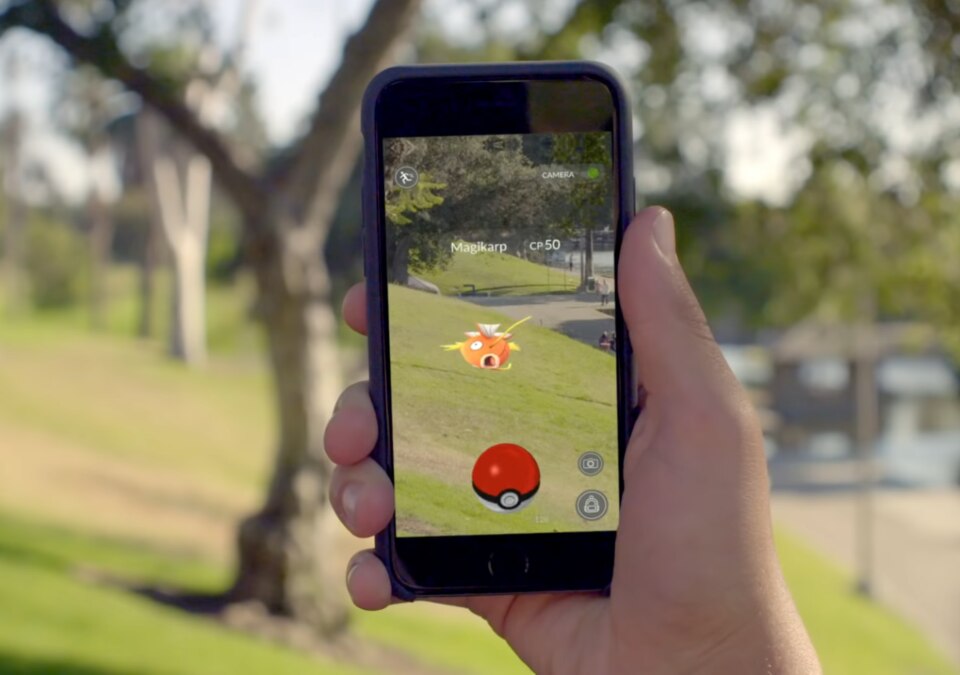 Augmented reality has been part of our shared imagery for a while. William Gibson's 2007 novel, Spook Country, starts off with the protagonist, Hollis Henry, who's in Los Angeles to write an article about a fictional locative media art project, which recreates the deaths of celebrities in particular locations. More recently, Apple launched an augmented reality experience in its stores designed by American sculptor and performance artist Nick Cave, along with lab sessions designed by artist and educator Sarah Rothberg. Smartphone apps like Echoes let everyone explore or even create geolocated virtual experiences; games like Pokemon Go pushed this concept farther, exploring the possible interactions between digital creatures and a world that hosts them inside the protected boundaries of that particular application. WallaMe is a smartphone app that allows users to hide and share messages in the real world. Ikea lets you check how furniture will look like in your home. And so on.

Nonetheless, so far the widest consumer experience of AR is limited to the ultra popular epiphenomenon of Snapchat and Instagram filters, which emply digital artefacts as an ornament for selfies. Some creators explore the boundaries of this temporary, fantasy surrogate of cosmetic surgery, like the Irish digital artist David OReilly, author of Everything, a video game defined as a "simulator-of-everything"; It's always you is a filter that creates a virtual cosmology based on the traits of the user's face, while Simulation is an AR experience of a foetus. But the AR experience that smart glasses introduce uses digital elements as a part of our shared environment, with a radically different ontological status. They were ornaments, they will become interfaces. And part of our public and private spaces. As a digital, ever-changing layer over the real world, in which videogame-like objects will become part of our augmented daily experience. Obviously, it's a brand new world that will be designed from scratch.
Opening image Nick Cave, for APPLE [AR]T Walk.