Razer is an American-Singaporean company that started out with a gaming mouse and within the video gaming world, which was a niche and is no longer, evolved as one of the most established, credible, beloved consumer electronics brands.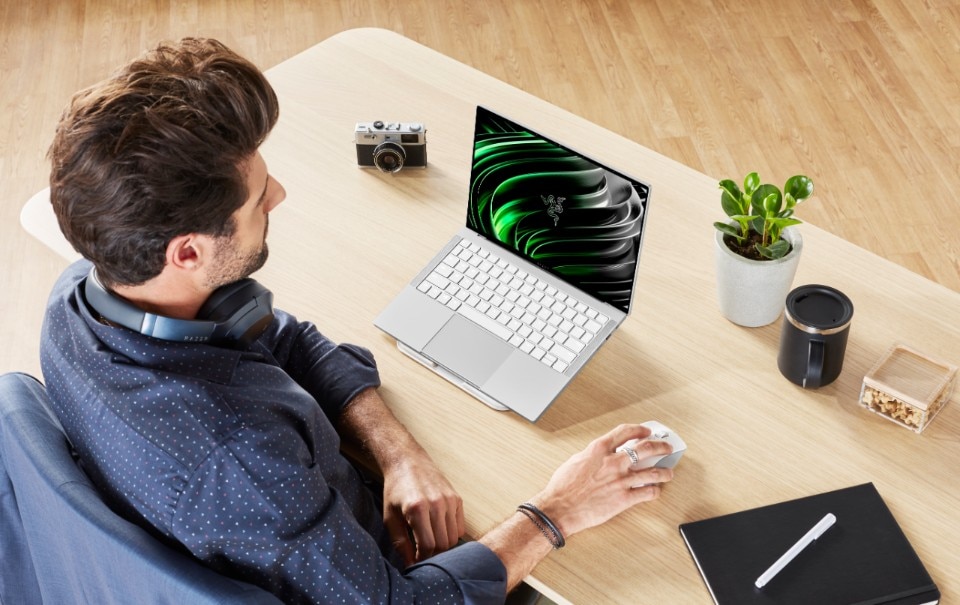 Today videogames are everywhere, and watching a game on Twitch on the subway or on the train is just like viewing an episode of a series on Netflix. Yesterday it might have seemed wacky, a bit nerdy or crazy, today it has become normal. And many, many video game mechanisms have entered our everyday lives, which almost without our noticing have been gamified.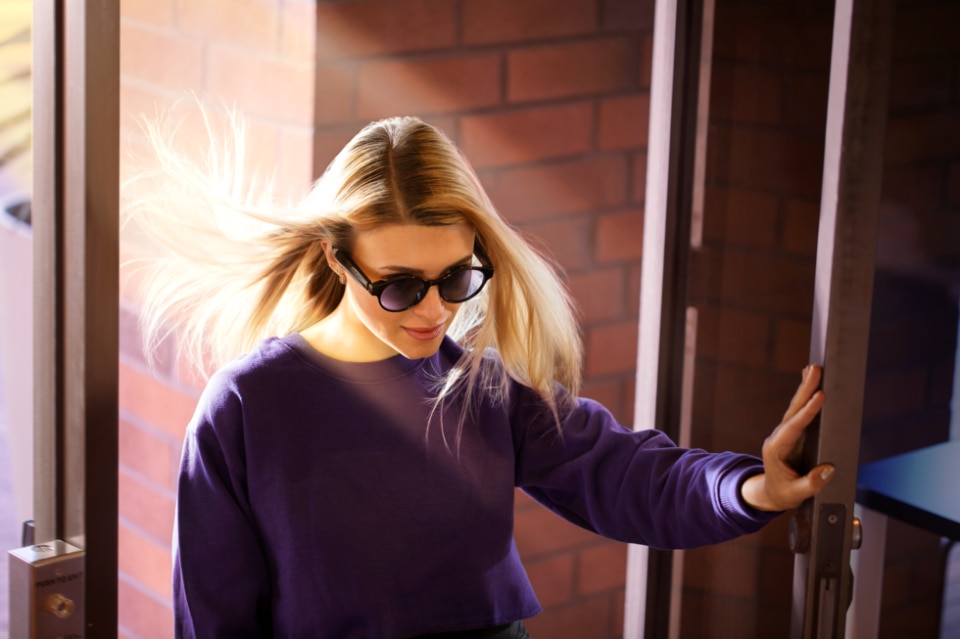 Razer has caught wind of this evolution and has moved to a larger user base, on the strength of the credibility it has gained among gamers. After all, if you make great devices for playing, why not use them for leisure or work? And if the job is that of the creator, a mythological creative figure of the internet years of tiktok, who often uses gamer laptops because they ensure better performance, heat less, have advanced graphics support, the game is done. The horse has entered Troy.
Razer is changing its skin. It reinvests the skills acquired in the video gaming industry to put on the market a set of lifestyle devices that are great especially for smart working, designed to work, play, work, as if there was no continuity between things - can we expect them to converge sooner or later? After all, Razer is the brand made by gamers for gamers, but who isn't a gamer these days?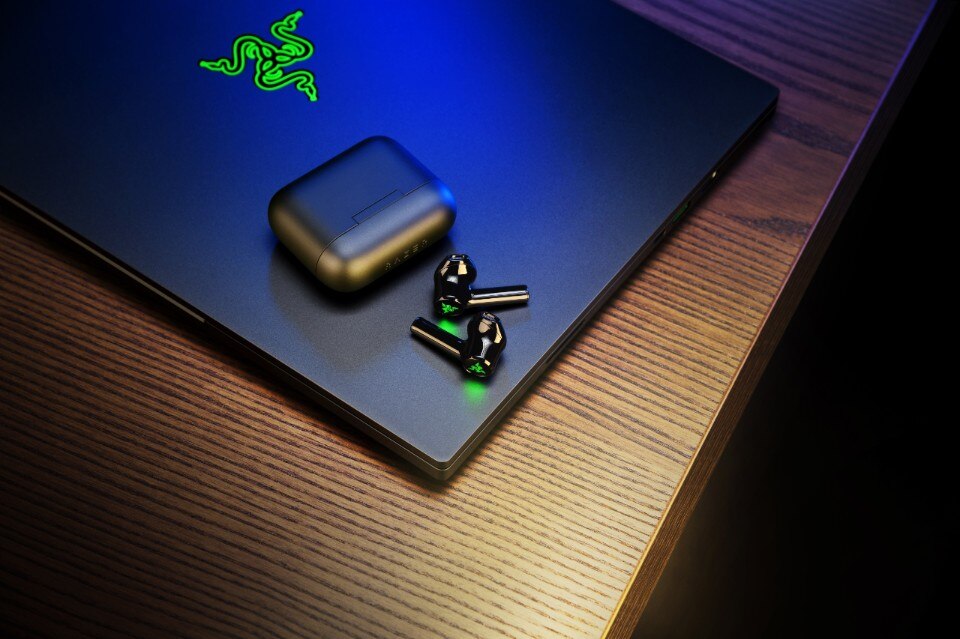 So, after the laptops for gaming, here is the Razer Book, a 13-inches laptop, powerful and with a tot of GPUs that can comply with the needs of creator, thanks to the Iris Xe integrated Intel; then there are wireless headsets Hammerhead, in X and Pro version, all with the Razer logo in plain sight and very bold, because it seems that gamers like it; a mouse dedicated to productivity, the Pro Click, to travel between excel cells with the same bravado that you apply making pancakes of monsters in Doom Eternal.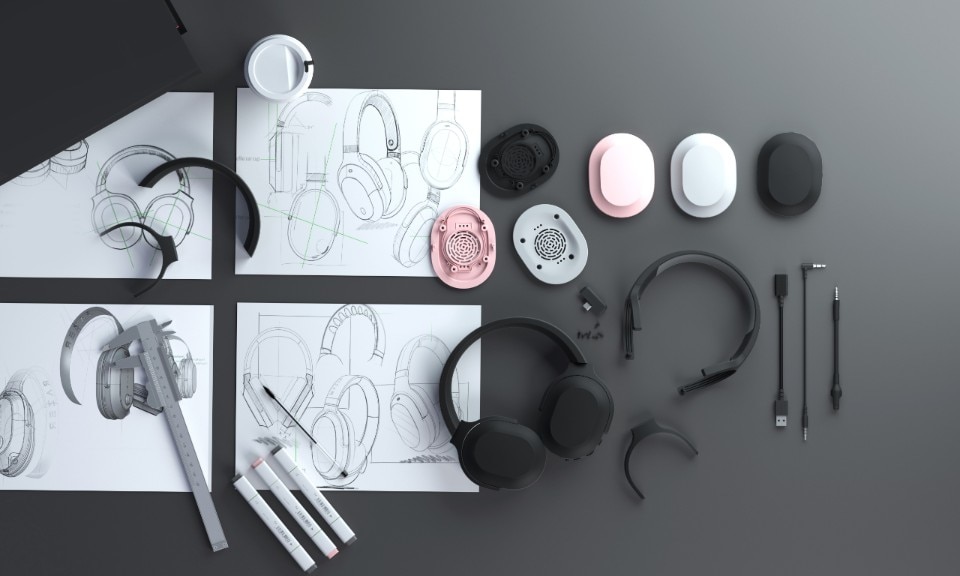 But the most interesting device of the lineup are the Anzu, a pair of smart glasses that feature an augmented audio experience and touch controls. We can consider them among the precursors of a universe of AR lenses and lenticules that sooner or later could pop up on the market. The glasses can be useful in specific contexts: rooms without too much noise, the corner of the cafeteria where you're preparing a presentation, at the airport or station. The audio is not very powerful, the sound isolation is poor; the frame is a bit heavy and to someone they might not look like a beauty, although there are two models (with rectangular or round lenses) and different sizes. The biggest problem as you might expect arises with the lenses: the Anzu are sold by default with a pair that shields blue light, plus sunglass lenses to be fitted as an alternative – to do so you have to manipulate the frame, a process that seems quite delicate. If you have eyesight issues, you can order corrective reading lenses. But this make the glasses less versatile, obviously. Do you have presbyopia and want to use them to watch TV from a distance but exploiting the connected audio? Issue. Would you like to use them as sunglasses? Better buy a second pair. And do they replace earbuds? Sadly, no. But it's still a plunge into the future for those who want to invest in them.
Latest arrivals at the court of Razer are the Barracuda X, a pair of headphones that have the advantage of having a proprietary dongle for wireless connection, and therefore, simply by plugging it into a USB-C socket, can be easily used with PC, Android and Nintendo Switch, the handheld console that mysteriously does not natively use bluetooth connection for headsets. The headset, equipped with every conceivable connection cable - how do you not lose them, I always wonder - is designed to be used both at home and on the go, and to be as comfortable as possible; it benefits from drivers that come straight from Razer's gaming experience and also has a detachable rod microphone. We all know that the microphone is the real weak point of a headset, especially when you're on a call.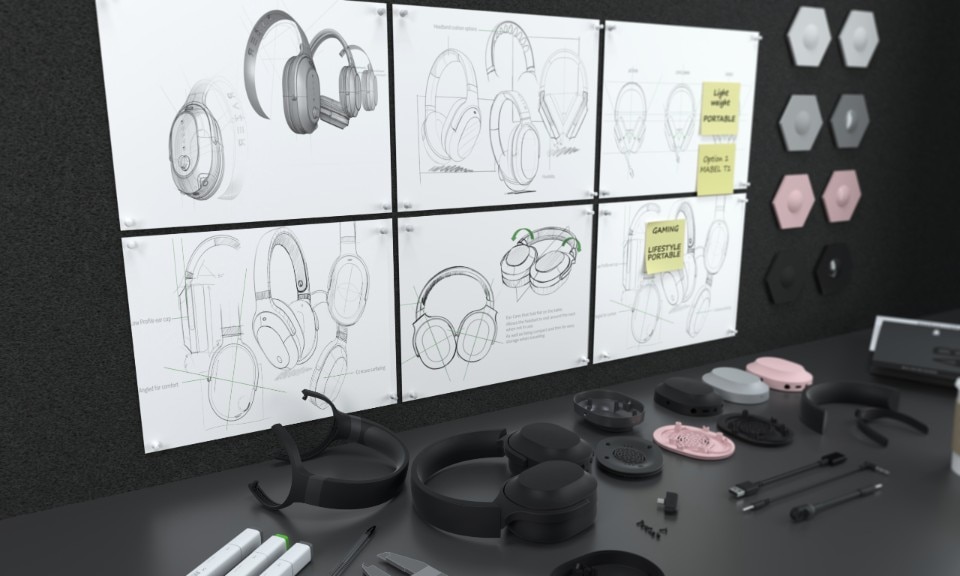 With Barracuda X Razer made evidently an attempt to finally break away from certain shapes "Alien spaceship but all astronauts in acid" that are a bit the stereotype of gaming design to aspire to a diverse audience, more complex, and - without wanting to be offensive to anyone – adult. Sure, they still have that sweaty gamer veneer on them, and the gap with brands for young people of all ages like Beats and Skullcandy remains obvious. But the ergonomics and functionality are there, and Razer's path, though all uphill, seems increasingly clear.
All pictures courtesy Razer 2021