Without the courage to look ahead, we cannot expand the horizon of knowledge and the desire to explore. Courage and fear are the fuel that drives and corrodes the engine of innovation. They are always together and there's never one without the other. 

In Michele De Lucchi's closing issue as Domus guest editor for 2018, he focuses on diversity – and how our persistant search for newness fuels innovation. 
Among the features in the December 2018 issue is: a case study of a Swiss house that reinterprets tradition to create a new identity; and the renewal of Helsinki's cultural plan with the opening of JKMM's Amos Rex Museum.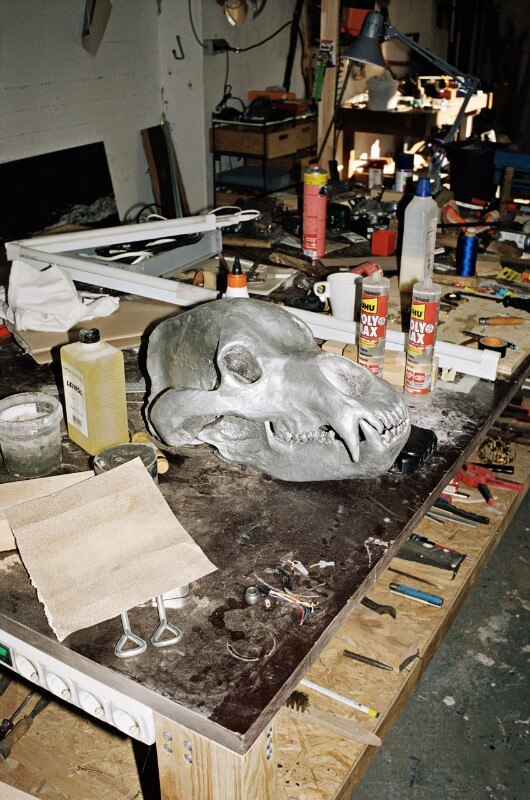 JKMM Amos Rex museum Helsinki Finland. Photo Hannu Rytky
JKMM Amos Rex museum Helsinki Finland. Photo Hannu Rytky
Between Florence, Pistoia and Prato, where the hills merge with the industrial districts, a small Chinese market garden transfigures the imagery of the Tuscan landscape. Photo Leone Contini
Late-19th-century Japanese cage for crickets, with a specimen of tettigonia viridissima.Photo © Matteo Piazza
detail of the Temple of Kom Ombo, which stands on the promontory of the homonymous town in Egypt, on the west bank of the Nile. It was built during the Ptolemaic period. Photo © Charlotte Skene Catling
Bauhaus Archiv, Blick aus dem Turm, photo Staab Architekten
Studio Mumbai Bijoy Jain's Emotional Atlas. Photo Henrik Blomqvist
LabF3, Progetto di recupero di Contrada Bricconi. Photo Roberto Macagnino
Gion A. Caminada Casa Caminada Fürstenau Switzerland. Photo Gaudenz Danuser
Alessandro Mendini, Venice, mobile/cabinet, 2008. Sent to Cara Domus by Cleto Munari
Amorepacific, Seoul
David Chipperfield Architects Berlin, Amorepacific headquarters, Seoul. Foto Noshe
David Chipperfield Architects Berlin, Amorepacific headquarters, Seoul. Foto Noshe
Scenes from Jean-Luc Godard's film Contempt (1963), partially set in Casa Malaparte in Capri. A masterpiece of Italian Rationalism and designed by Adalberto Libera, the villa was completed in 1943
Ramak Fazel, Adjuncture, San Francisco Art Institute. Each built volume engages with the San Francisco Bay while serving as a framing device for surrounding landmarks such as Coit Tower and the Transamerica Pyramid
Anne Marie Laureys, Sunday Basket, ceramics. Photo Peter Claeys
Ahmed Mater, Easha Panorama 1 (from the series Desert of Pharan), 2011-in progress Laserchrome print on Kodak real photo paper. Courtesy of the artist and Galleria Continua, San Gimignano, Beijing, Les Moulins, Habana
JINS store Shanghai World Financial Center Shanghai, China. Photo Eiichi Kano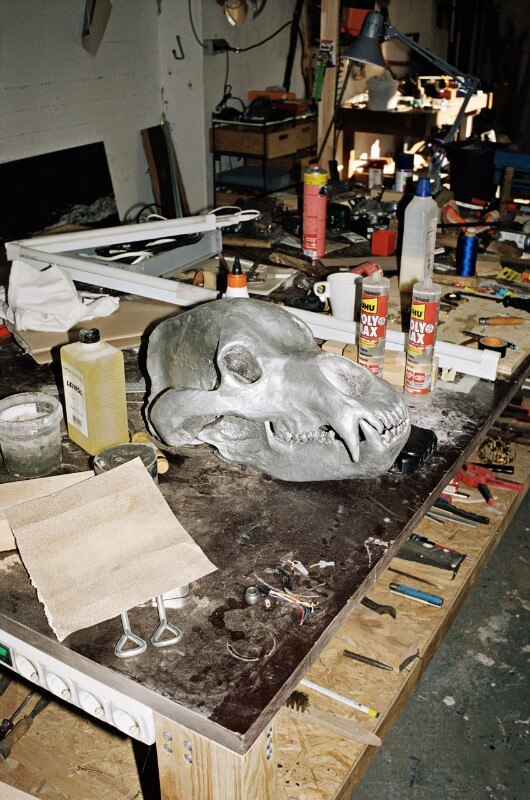 Detail of Labinac lab in Berlino. Courtesy of Labinac
For Alessandro Mendini, drawing is not a process of representation, but of exploration. The result has relative importance compared to what it communicates. The more contorted the line, the more evident the psychological sincerity that conceived it
Ateliers Jean Nouvel La Marseillaise, Marseille, France. Photo Michèle Clavel
Ateliers Jean Nouvel La Marseillaise, Marseille, France. Photo Michèle Clavel
Gaetano Pesce, the Pluralist Tower project, São Paulo, 1987-1988. Courtesy Gaetano Pesce's office
Philippe Rahm architectes Mosbach paysagistes Ricky Liu & Associates Central Park Taichung, Taiwan. Courtesy Philippe Rahm architectes
Taken from the private collection of Rolf Fehlbaum, president emeritus of Vitra, these toy robots collected over the years cover a period of almost half a century, from 1937 to 1968, and bear witness to the optimism of an era in which space travel and artificial intelligence were still science fiction
Robbrecht en Daem architecten Zuidertuin Residential building, Antwerp Belgium. Photo Filip Dujardin
Ettore Sottsass, Casa Olabuenaga, 1997. Photo Trade Winds Photography
Massimo Scolari's house with the objects he has collected over the years "to save them and restore their rank", after finding them in markets
We visited Toyo Ito & Associates in Tokyo where meetings, sketches and models are key to testing an initial idea before agreeing on the actual design. Photo © Andrea Caputo
Franco Raggi, Travel to Toronto.
For Domus, Julia Binfield interprets the exhibition "Tutto Ponti. Gio Ponti Archi-Designer" at the Musée des Arts Décoratifs in Paris
A tour of Toyo Ito's studio in Tokyo, and visual essays on the drawings by Alessandro Mendini and the designs of Gio Ponti – both former Domus editors – are also included in the issue. 
From January 2018, Domus will be guest edited by architect Winy Maas, the co-founder of Dutch studio MVRDV.