– The new renovation project by Architecten De Vylder Vinck Taillieu in Ghent, Belgium, rethinks what there already is, but totally differently.

– To renew a commercial space in the Ciutat Vella neighborhood in Barcelona, Nook architects suppressed some interior partitions and improved the relationship between the interior and exterior.

– When an early 20th century house in the heart of Rotterdam was becoming derelict, Shift Architecture Urbanism was asked to radically renovate it, while preserving its historical traces.
– Conceiving a new typology of promenade architecturale, Gus Wüstemann Architects has renovated a multi-family house in Zurich with free-flowing spaces along the natural stone walls.

– The štajnhaus – or guest house – designed by ORA architects in Mikulov, Czech Republic, brings back the historical traces of a building with a Reinassance core in the former Jewish quarter of the town.

– The church in Vilanova was half destroyed during the Spanish Civil War, and then abandoned: in their renovation project AleaOlea preserved the introspection atmosphere adding a white shell.

– Renovated by Antonin Ziegler Architecte, in Notre-Dame-de-Bliquetuit, France, the barn features a shell of zinc that covers the roof and walls to conserve the monolithic, agricultural architecture.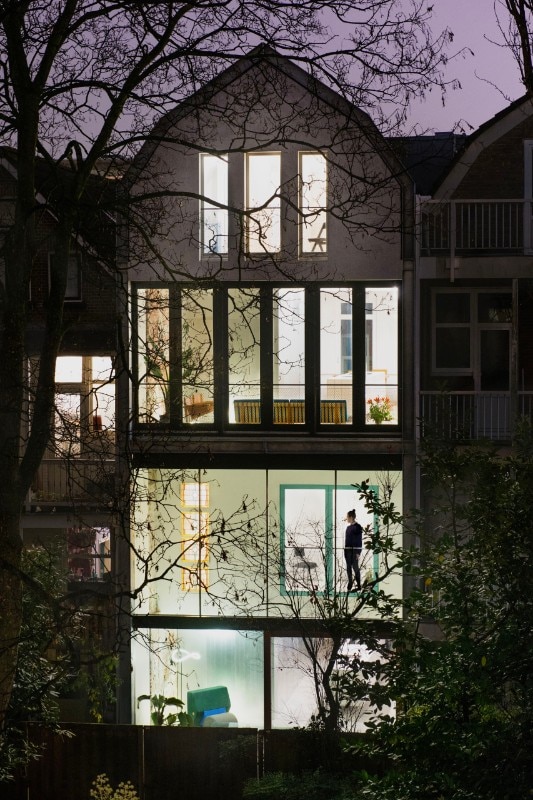 On top: Gus Wüstemann Architects, House Z22 and Warehouse F88, Zurich, 2017. Photo Bruno Helbling