With the participation of Videbæk local community, Erik Brandt Dam architects and Cornelius+Vöge have renovated an abandoned school to create a civic center. Nr. Vium School was built in 1966 and closed down in 2008. In 2010 the citizens bought the empty buildings in order to develop a village in the school as a framework for everyday and leisure life in the parish. The project aims to take advantage of the energy, cohesion and development potential that occur when people are together. Like the utilization of the spaces optimise, they can be used individually or together depending on the specific needs.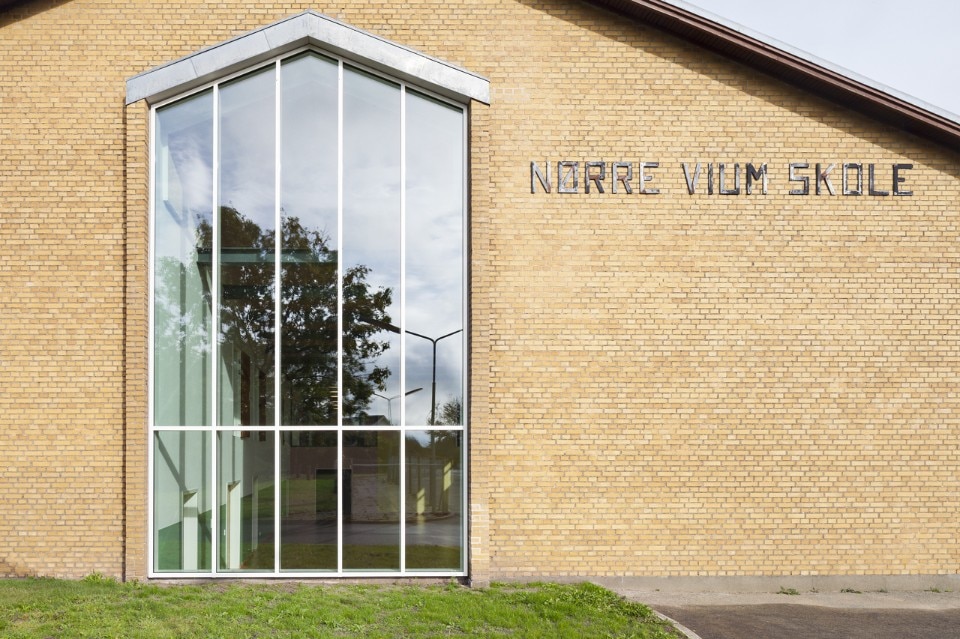 The interventions are concentrated on developing infrastructure, spaces and dynamic relationships between the building's functions. The multi-hall is the radical intervention of the project, which has introduced a significant and spacious space that has been "stored" in the old school and brings space and activities in contact with each other.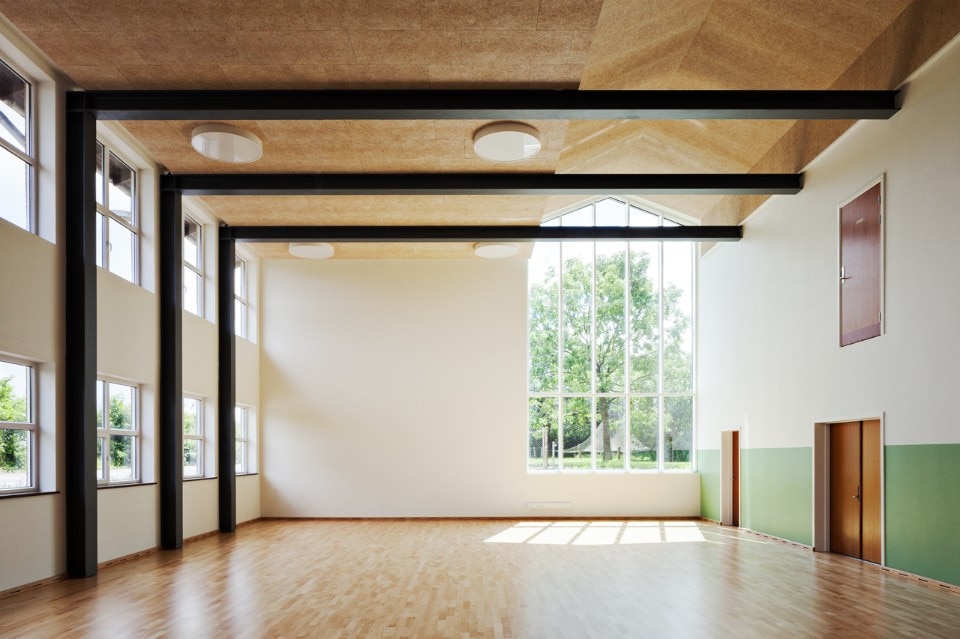 Reduction in the building stock has taken place by demolition of the former teacher's residence in addition to the gymnasium and of the residents' housing, which was extended to the north in the 1980s. Demolition was necessary to achieve satisfactory functional contexts and a realistic operation in the future. With the demolition of these buildings, the school/kindergarten has gained its own entrance and an attractive orientation towards ball fields, playground and landscape to the north.

The colour scheme emphasizes the design of the rooms, inspires creativity and movement and counselor for use and orientation in the Village of the School. Development of the color project has been done in close cooperation with the developer, users and stakeholders. The color palette refers to color in the school that has been against color cards from the 60's. Green, blue and yellow are the wearing colors. Ceilings and parts of the upper wall are covered with troldtekt left black or natural without a fence. Linoleum floors are red in circulation areas, while groups in the nursery have their own color.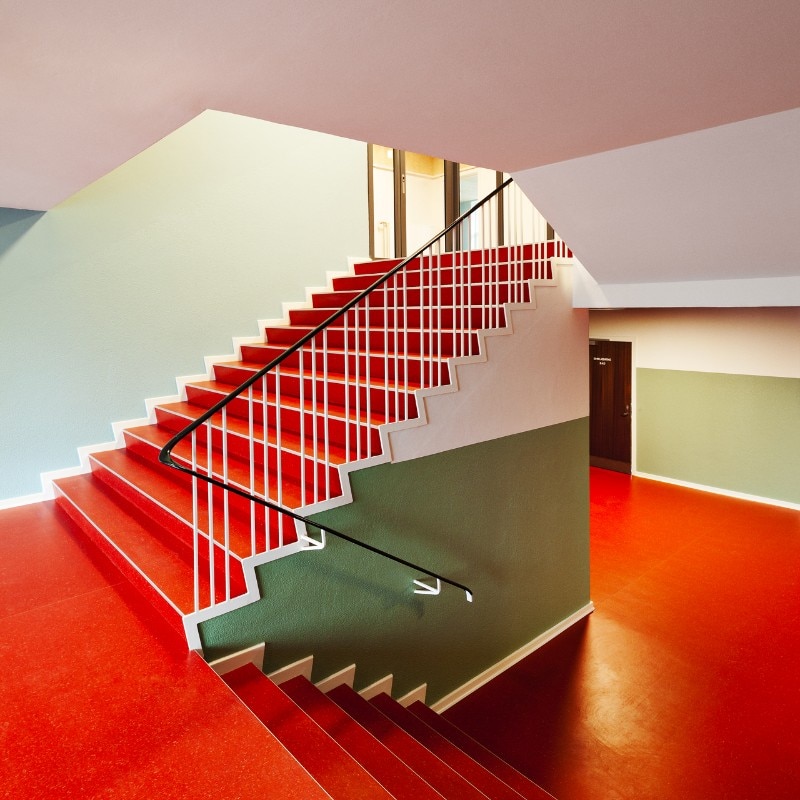 The village in the school, Videbæk, Denmark
Program: public building
Architects: Erik Brandt Dam architects and Cornelius+Vöge
Colour scheme: Visual Artist Malene Bach
Engineer: Ingeniørgruppen Vestjylland
Completion: 2017