Architecten De Vylder Vinck Taillieu's latest project relates once more to the context that better suits them, the "città diffusa" of the Flanders, which Véronique Patteeuw has poetically depicted as an "amalgam of everyday life". A featureless built fabric, punctuated by the whimsical ugly belgian houses, celebrated by the blog of the same name: this is the distinctive Flemish landscape that surrounds the Kapelleveld senior housing and nursing home in Ternat, which proves yet again ADVVT's talent for designing "ordinary", high-quality contemporary architectures.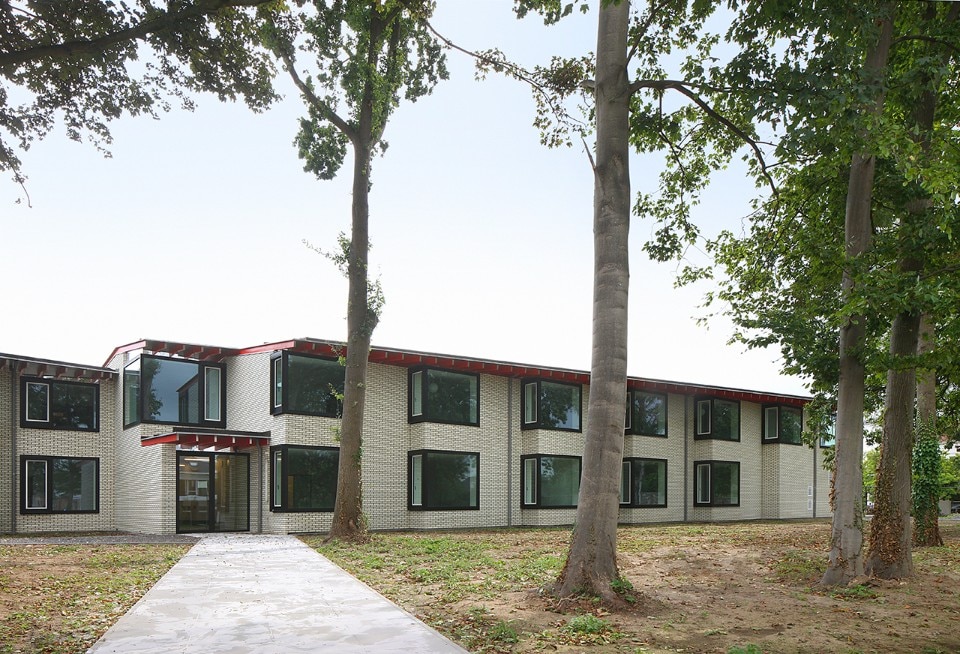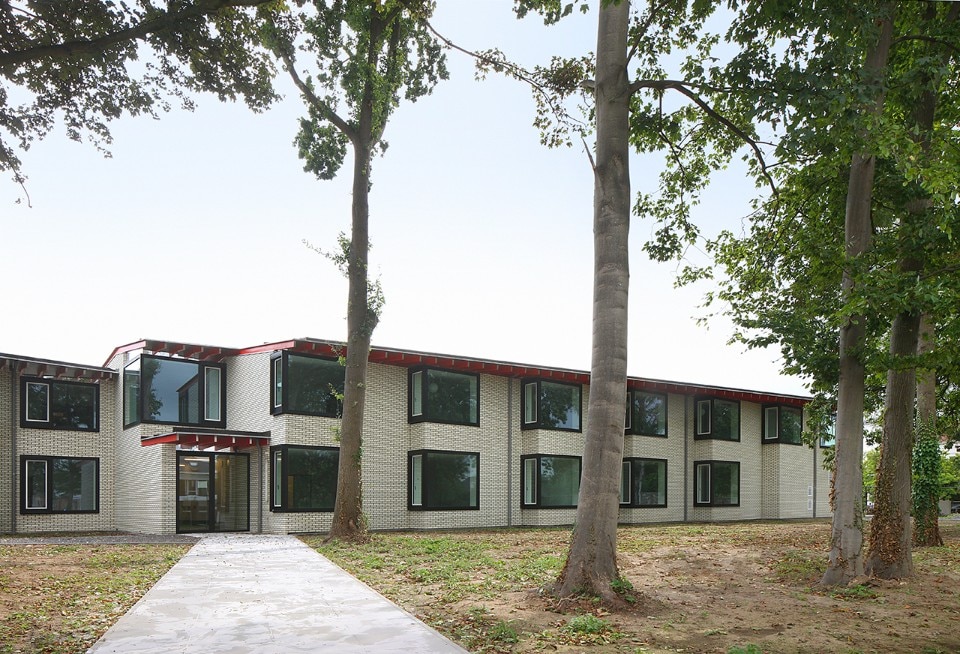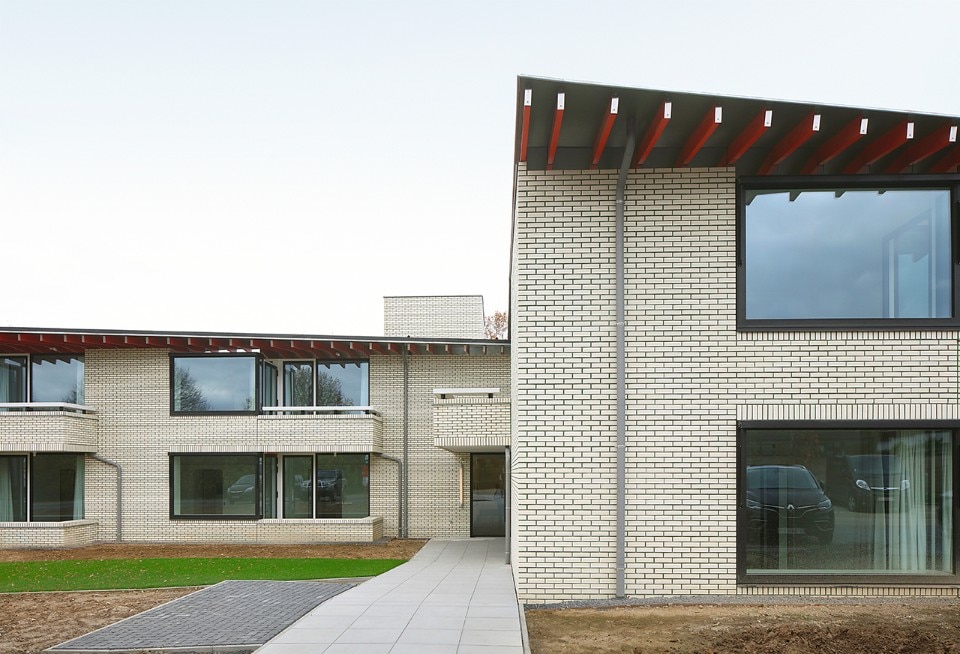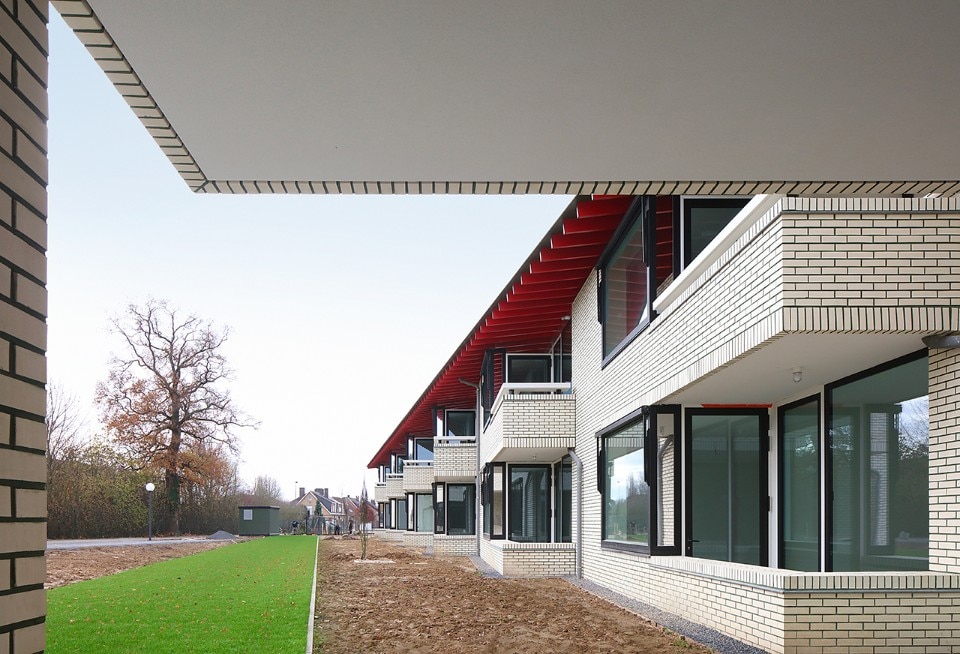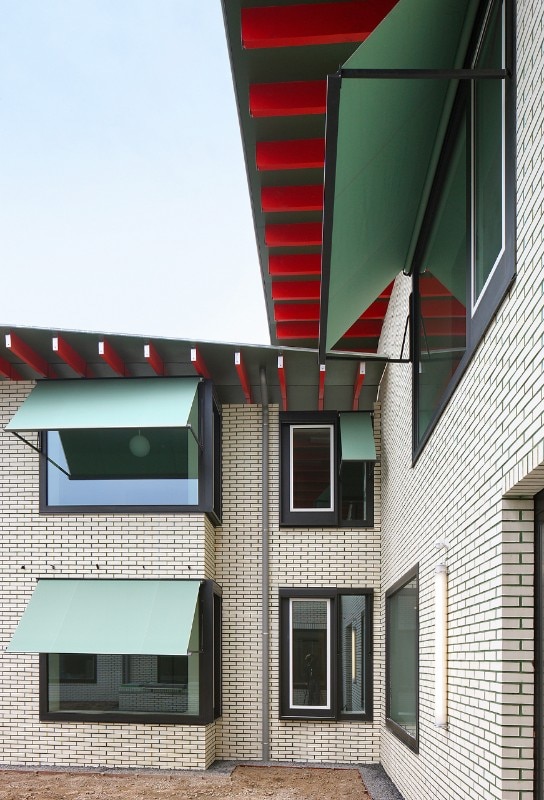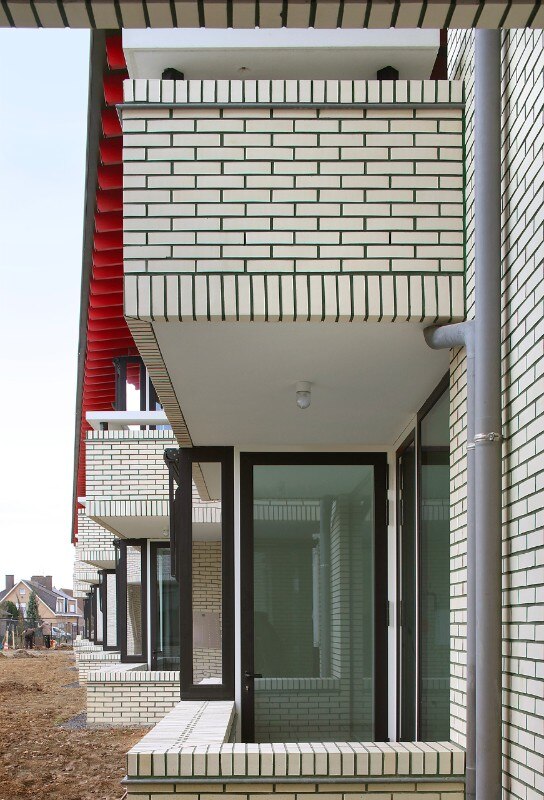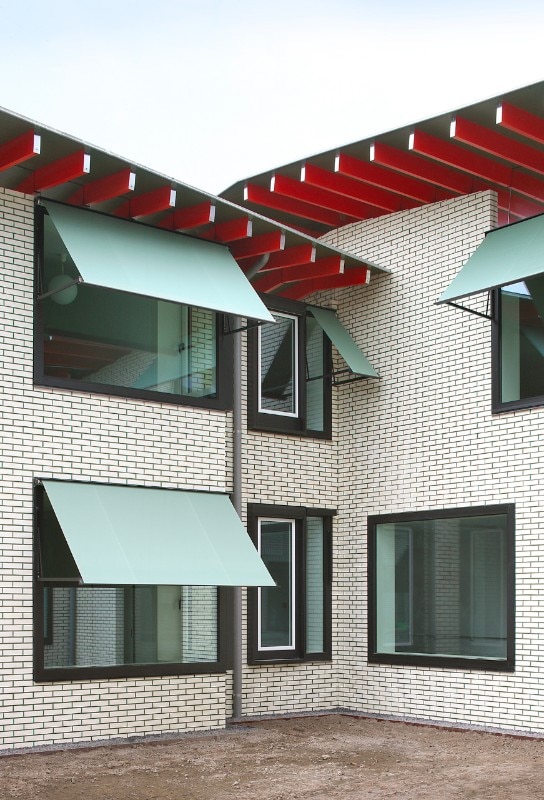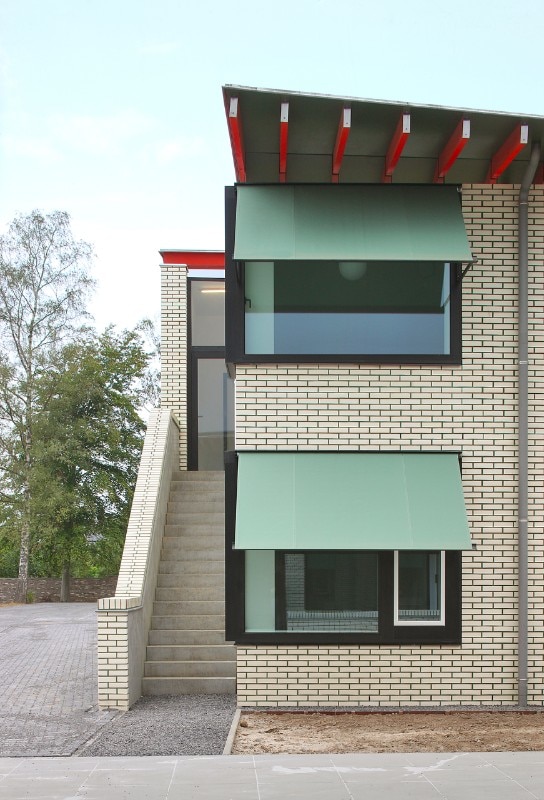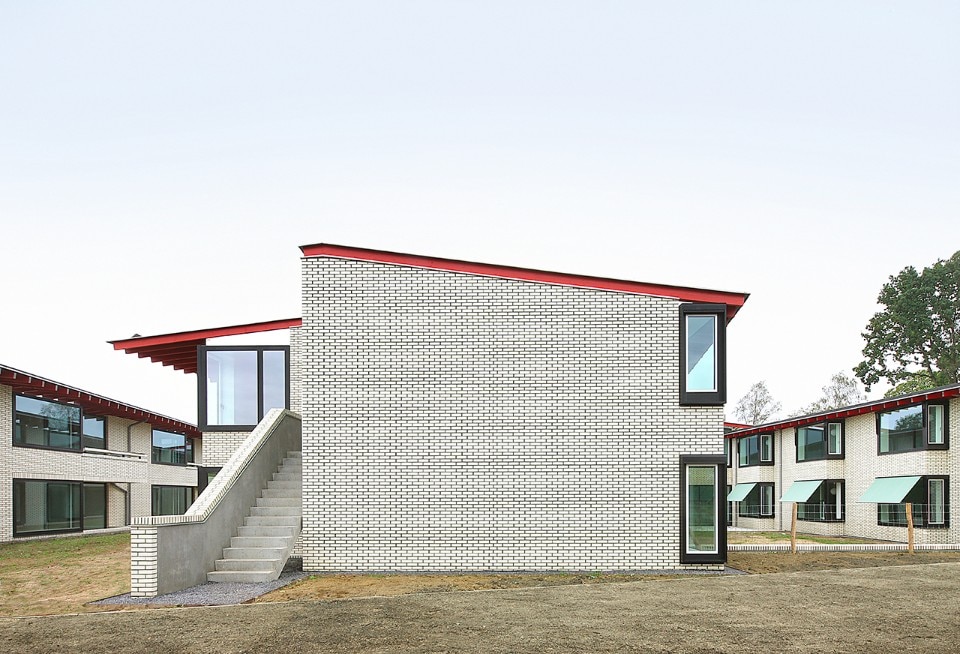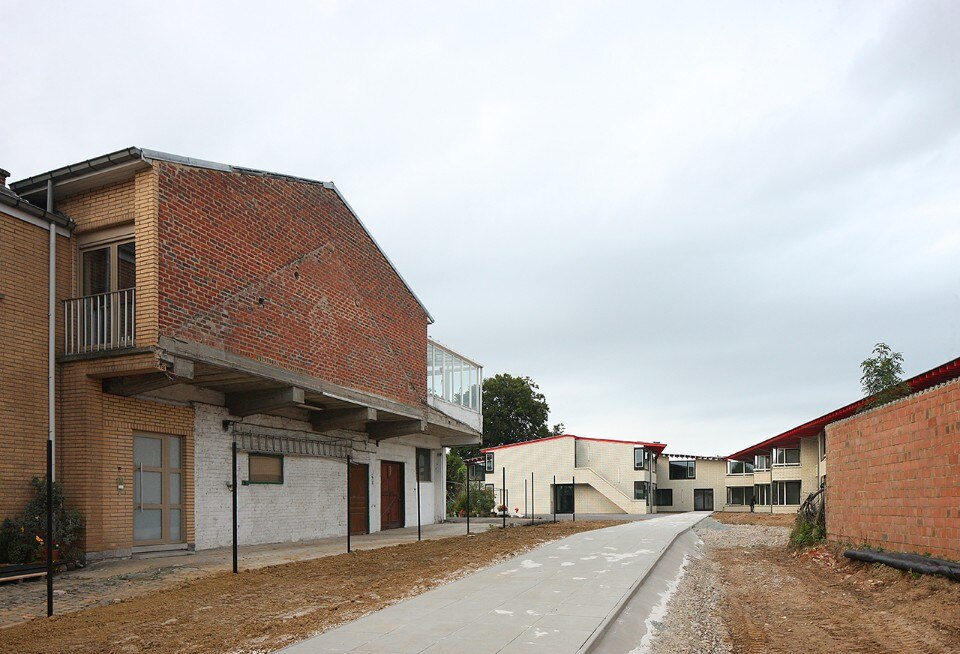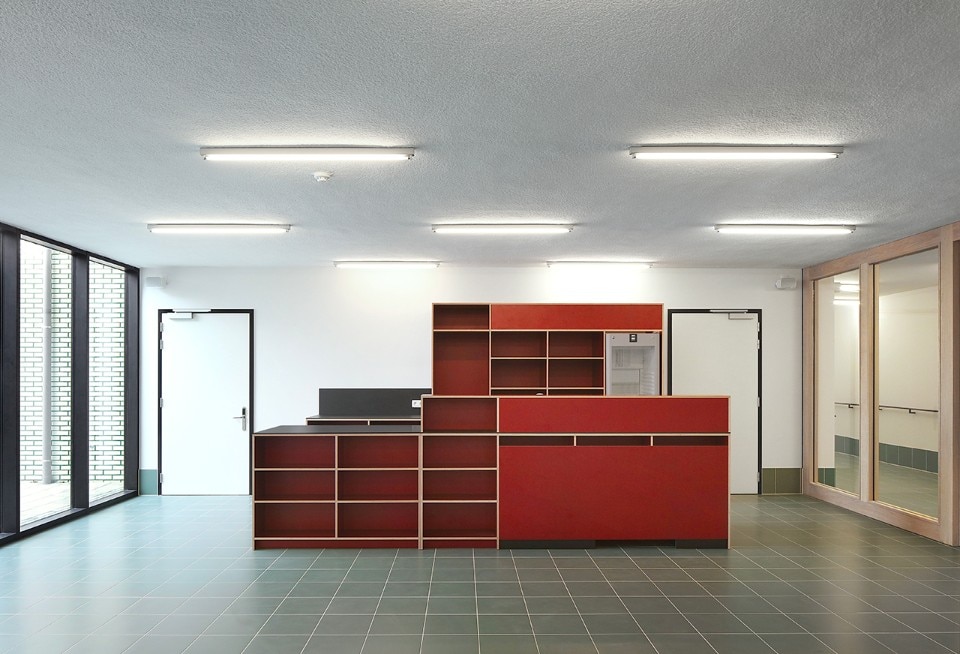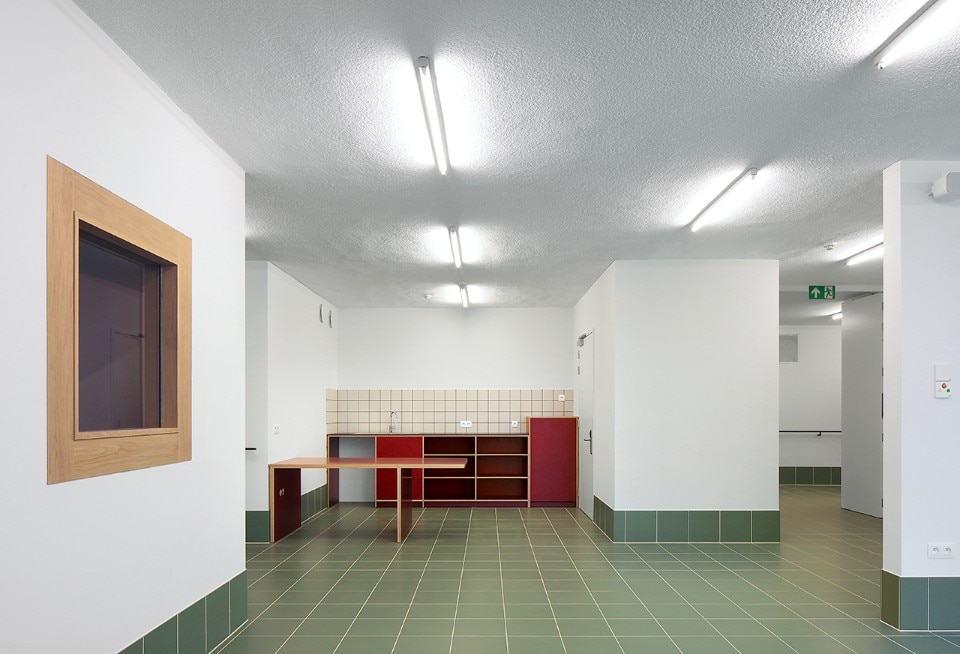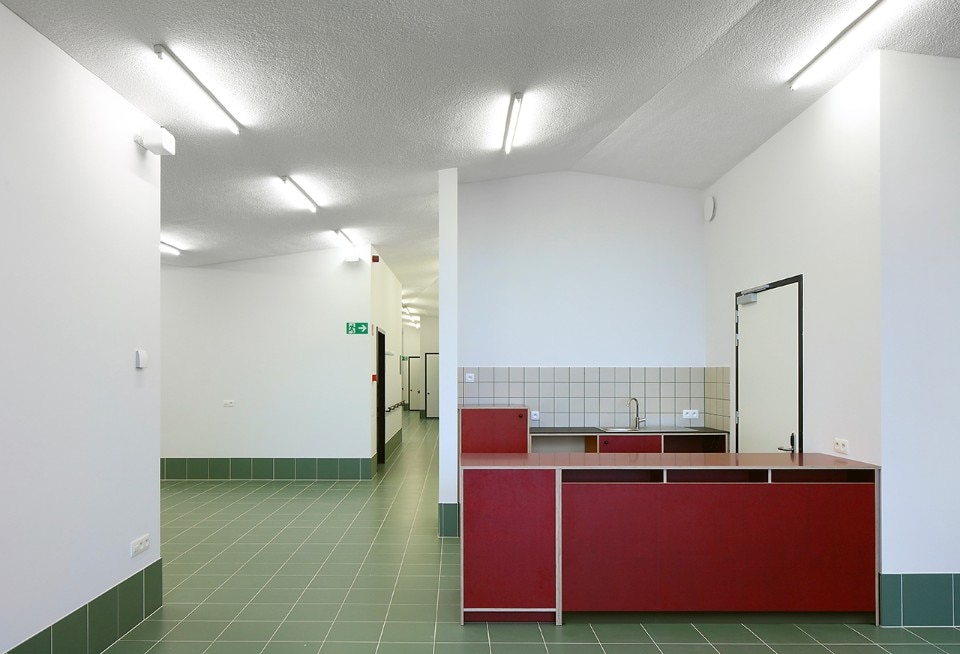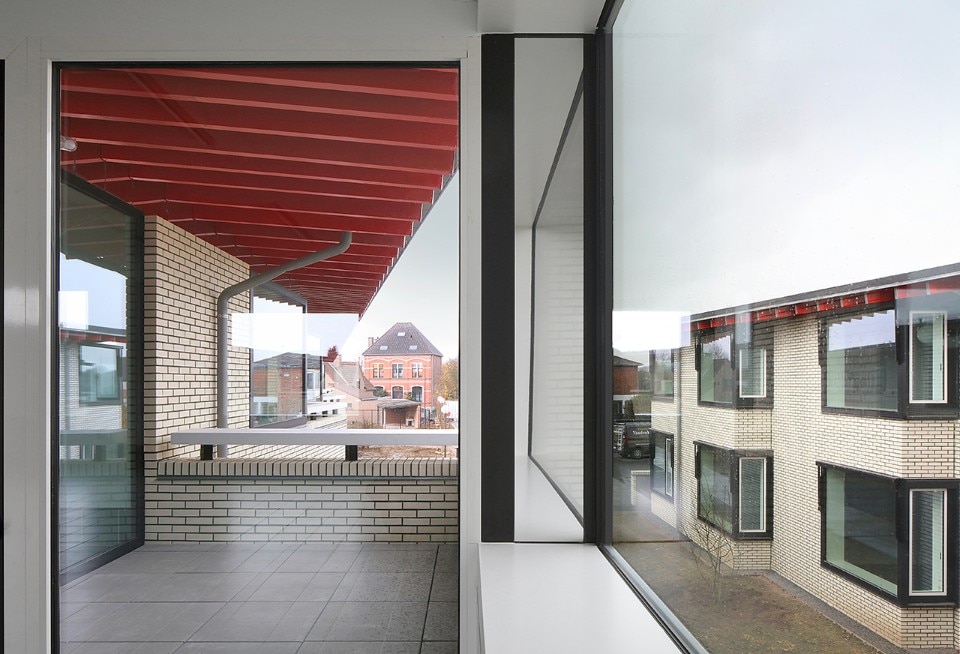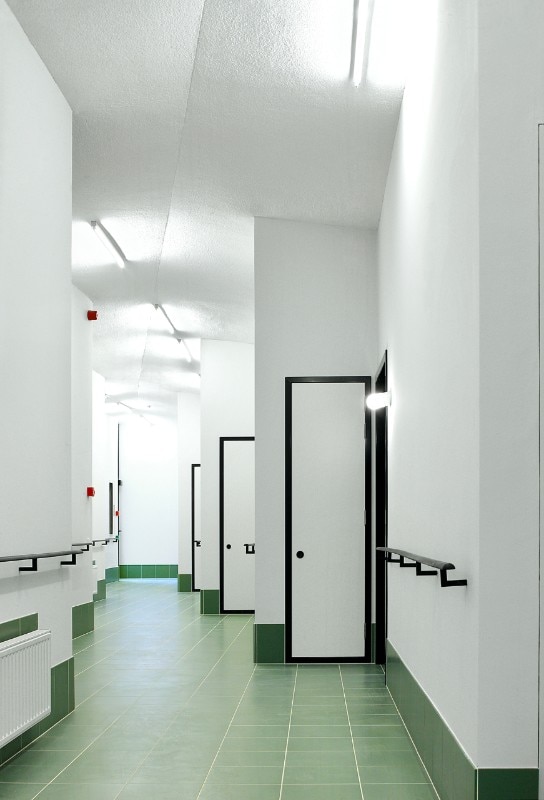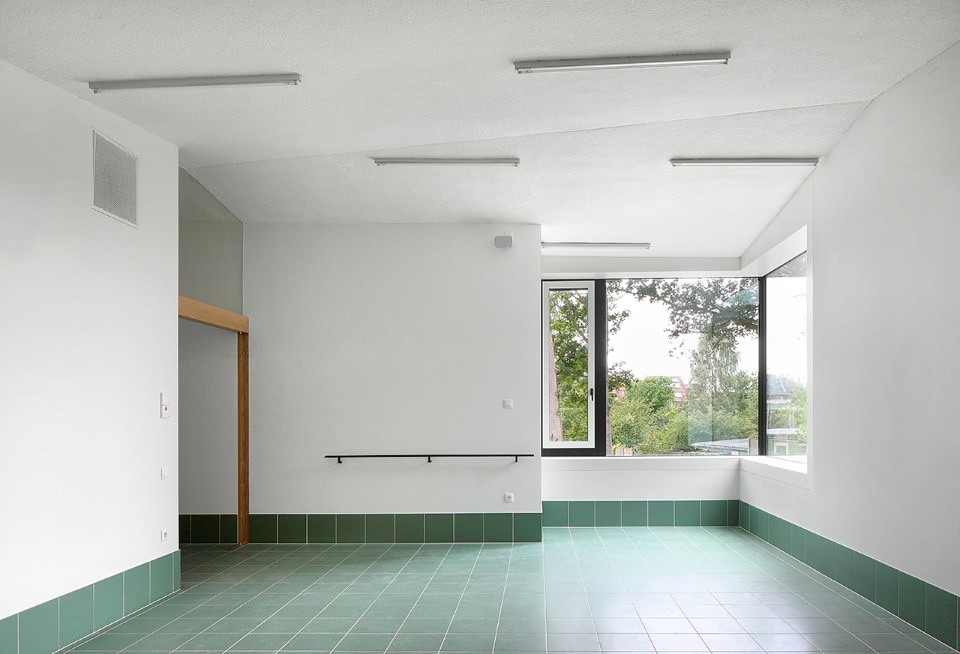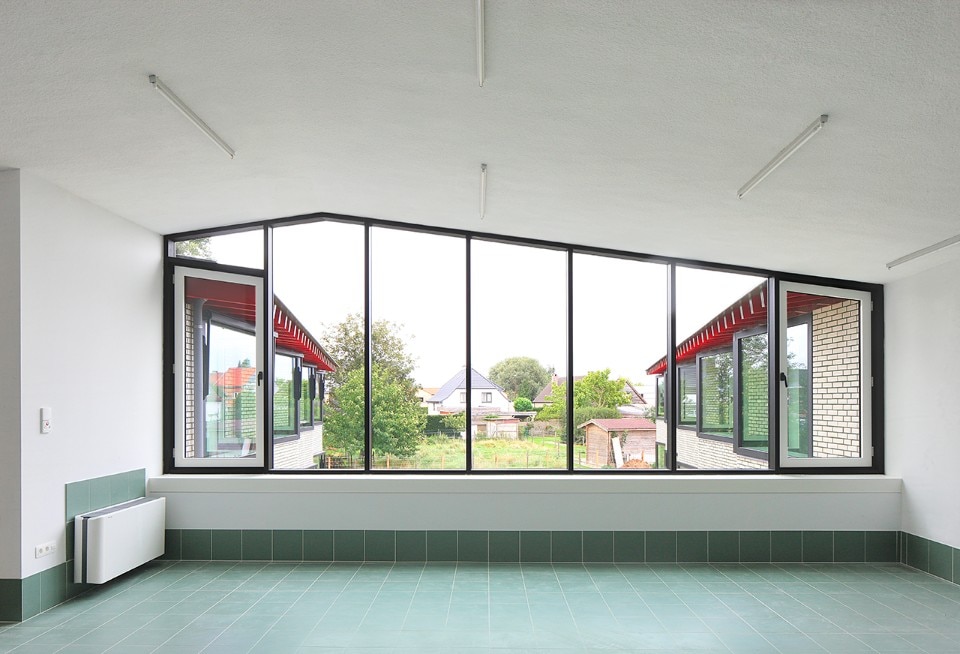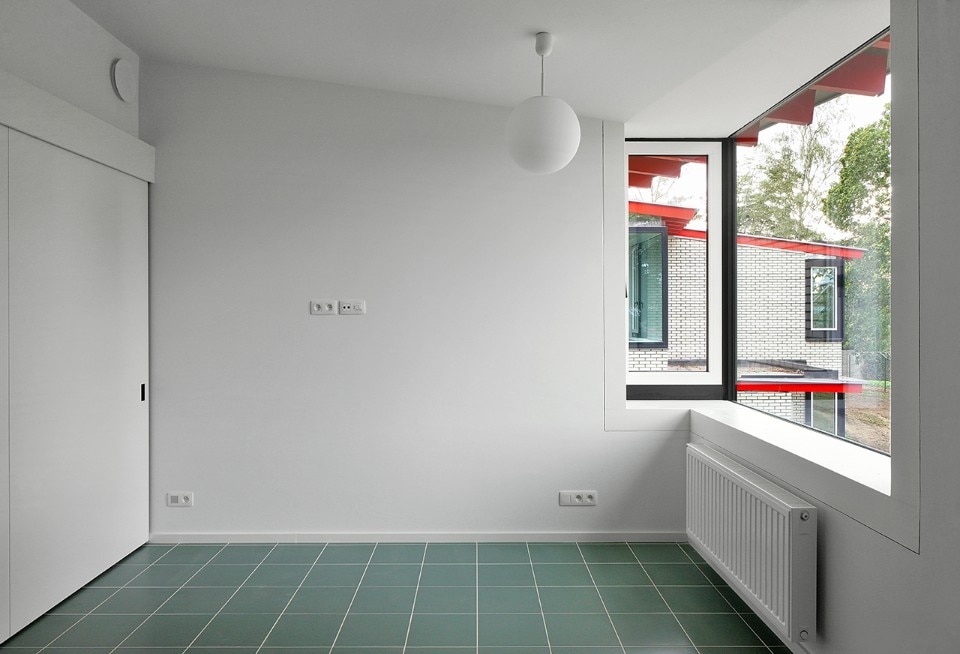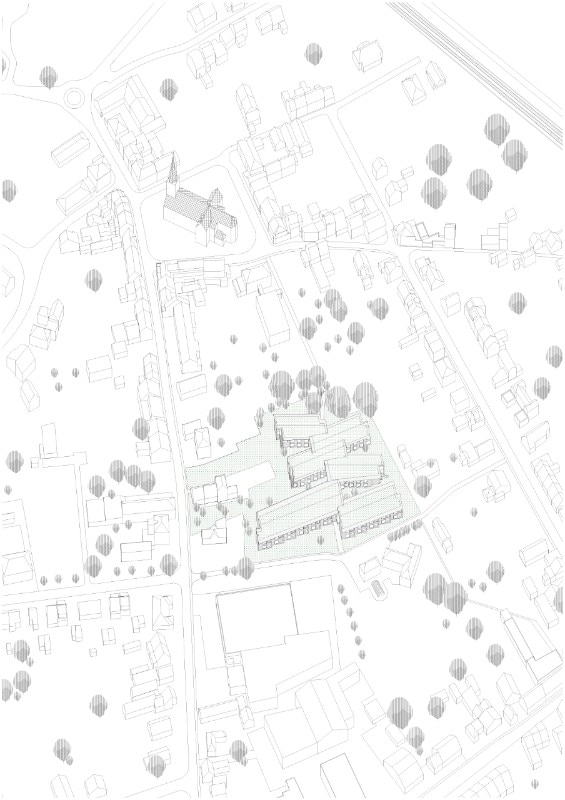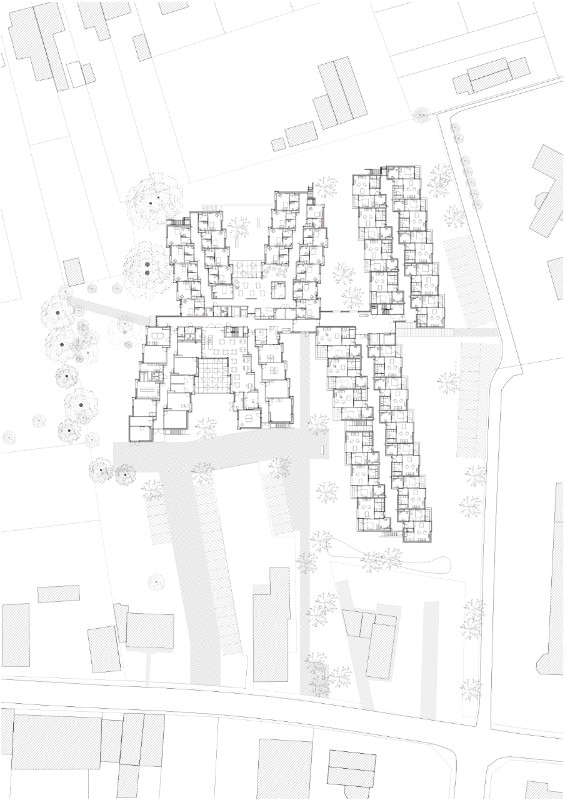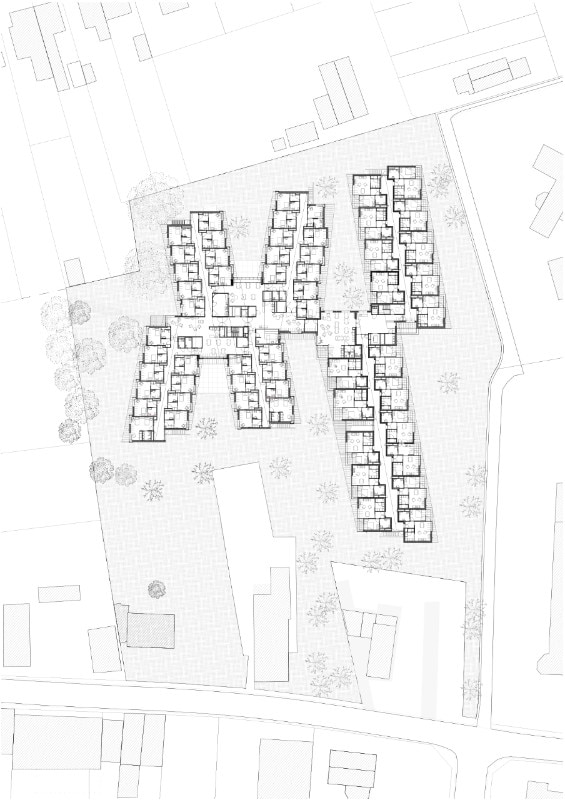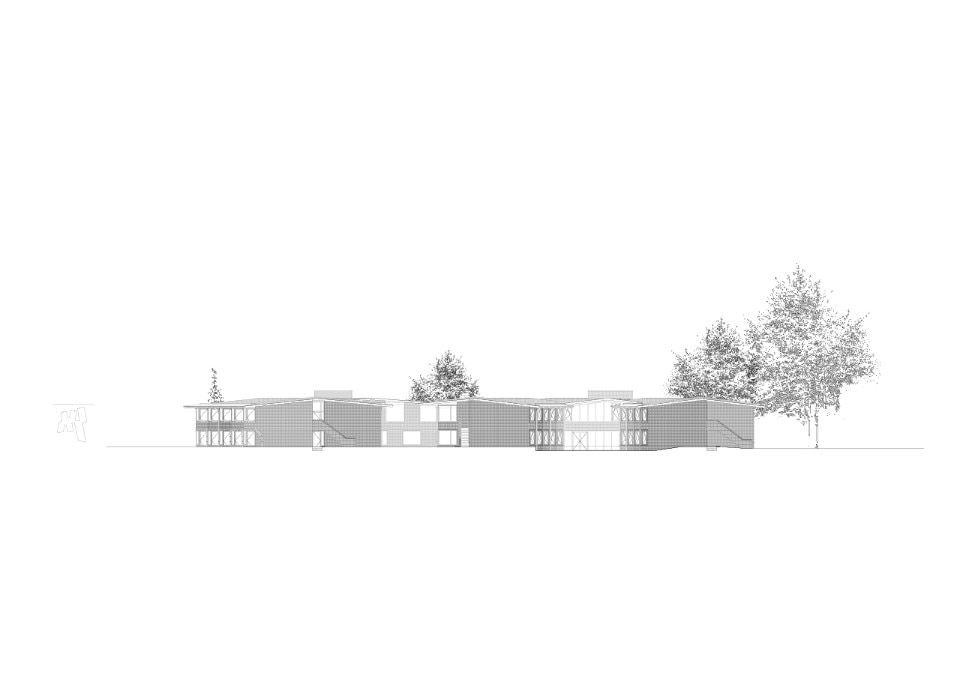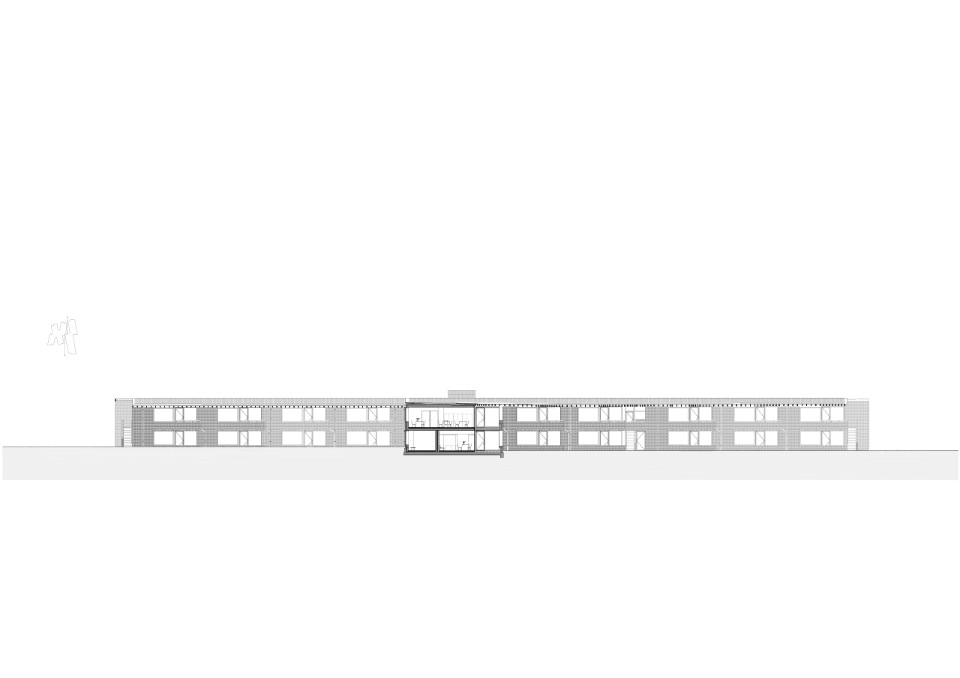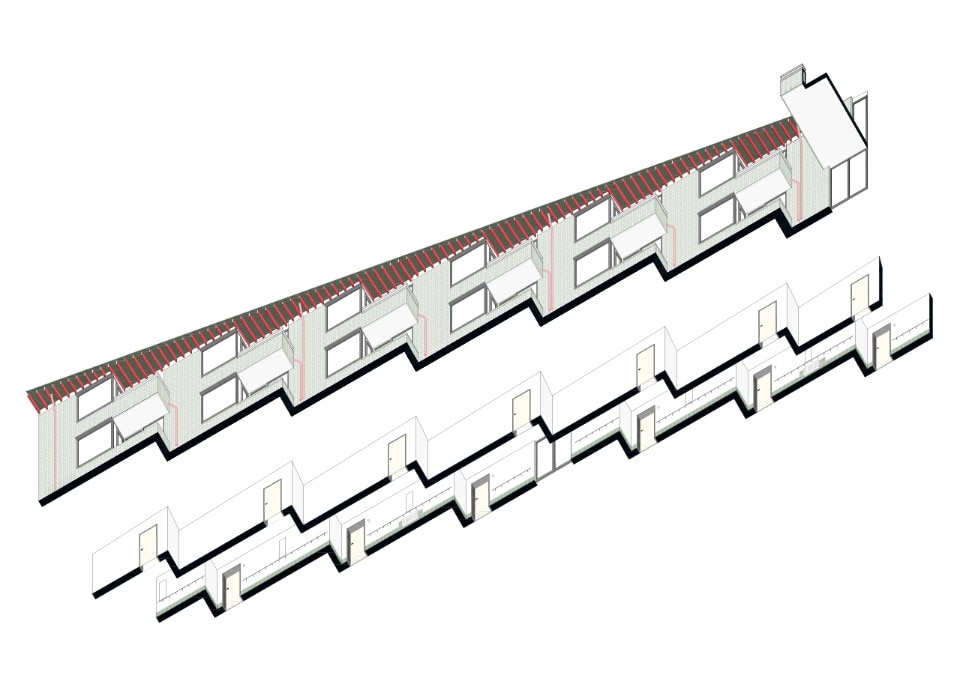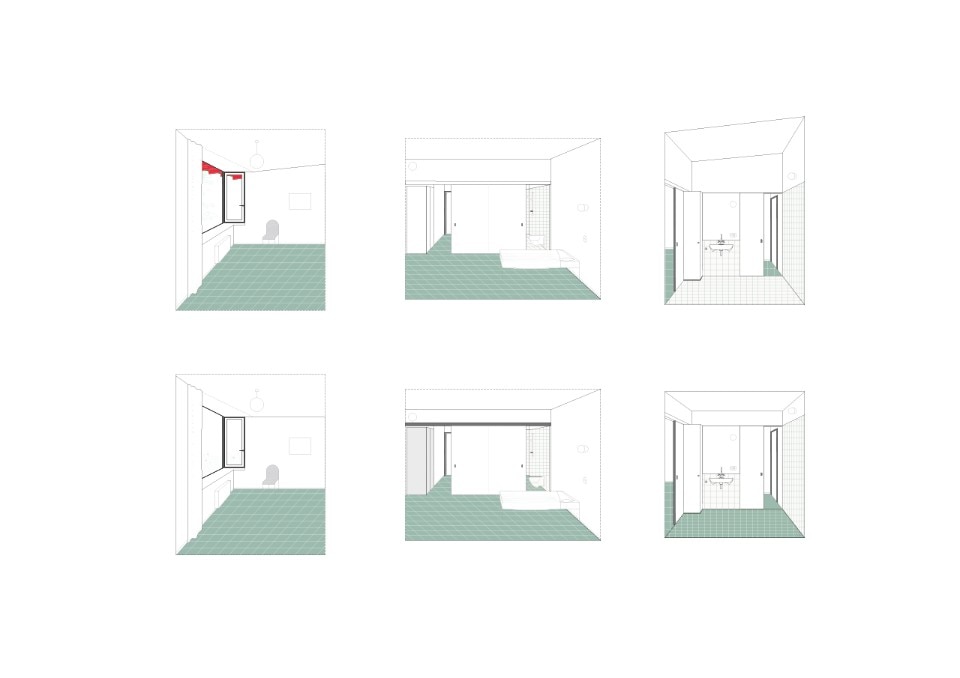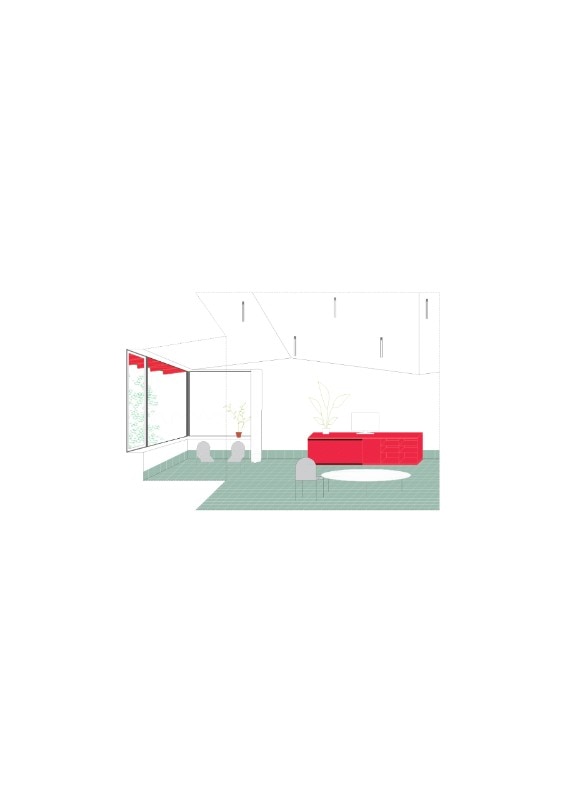 The trio pursues here a decade-long research on the spaces and aesthetics of suburban living. In spite of the collective configuration of the senior housing, each room is staggered and transformed into an autonomous volume, a "home", as a tribute to the typically Belgian obsession for the single-family-house at any cost. Moreover, by the same setback of each unit, corridors turn into interior streets, seamlessly leading to the collective meeting rooms. The latter stand out as rare sharing spaces nestled within a territory which dramatically lacks them. Angular windows are carefully laid-out and screened to adjust the mutual vis-à-vis between the rooms; ADVVT is here questioning the threshold between the interiors and the outside of the building, which in Belgium is more commonly a neighborhood relation than an actual view on the landscape.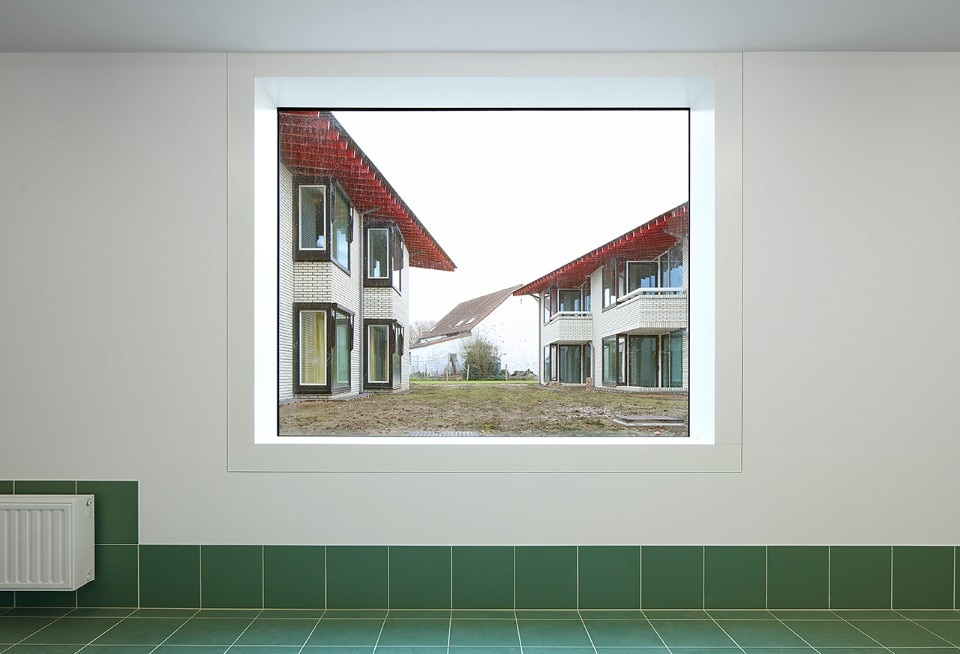 Whereas the project definitely succeeds on a spatial level, its shapes and aesthetics are somehow disappointing. The pervasive brick pattern, the strategic insertion of few mirroring surfaces, the moderate use of colors, the redundant overdesign of window frames are all part of an effective, yet abused, repertoire. In fact, as the years go by and the number of commissions increases, the stylistic features of this "suburban picturesque" might easily transfigure from irony into mannerism.
Location:

Ternant, Belgium

Architect:

Architecten De Vylder Vinck Taillieu

Program:

Alloggi per anziani

Completion:

2017