Swatch ha recentemente presentato la nuova collaborazioni con Centre Pompidou, una delle collezioni di arte moderna e contemporanea più grandi al mondo. Il landmark parigino, progettato nel 1977 da Renzo Piano e Richard Rogers, rimarrà chiuso dal 2023 al 2027 per importanti lavori di restauro, e si pensano già a diversi progetti per portare in altre istituzioni culturali la collezione, e con gli orologi della nuova serie Swatch sarà effettivamente così. Così Frida Kahlo (con The Frame), Amedeo Modigliani (con Portrait of Dadie), Robert Delaunay (con Carousel e Eiffel Tower), Vassily Kandinsky (con Blue Sky) e Piet Mondrian (con Red, Blue and White) sono adesso indossabili anche al proprio polso.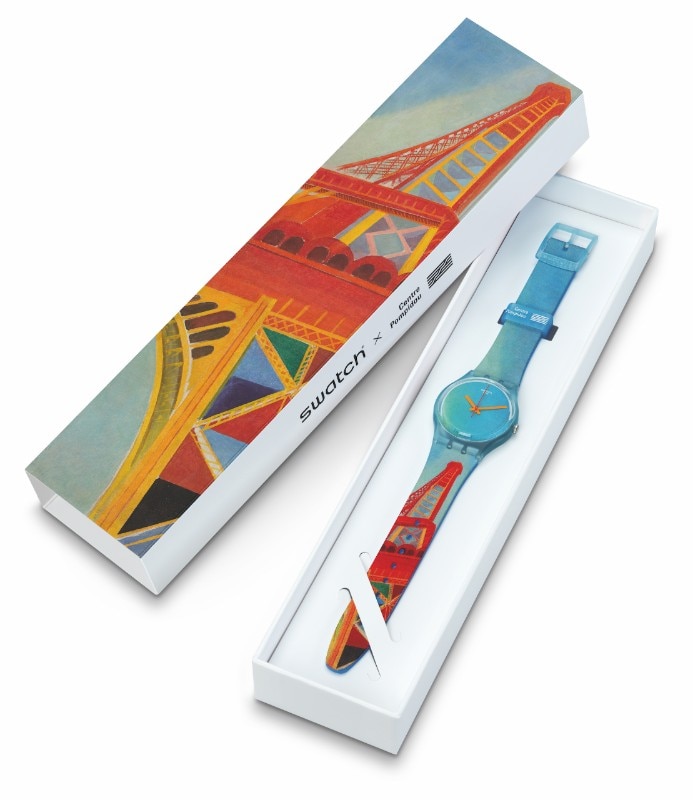 La collezione Swatch X Centre Pompidou è l'ultima di una lunga sinergia avviata nel 1985 con la presentazione presso il museo del primo orologio Swatch Art Special con Kiki Picasso – opera a tiratura limitata del pittore e grafico Christian Chapiron. Qualche anno dopo, nel 1999, lo stesso Renzo Piano disegnò l'orologio Jelly Piano, altro oggetto cult del brand.
"Colori vivaci e dettagli in trasparenza sono i marchi di fabbrica caratteristici del brand svizzero di orologi" spiegano durante la presentazione del progetto "come anche dell'originale edificio in acciaio, con le tubazioni in colori primari e le rinomate scale mobili denominate caterpillar interamente in vetro che serpeggiano sul lato e permettono ai passanti di vedere le opere d'arte al suo interno".