L'aggettivo organico, quando riferito a un'architettura, è portatore di una fondamentale ambiguità: molti edifici fanno ricorso a forme sinuose e curvilinee; pochi, però, riescono a tradurre questa impostazione stilistica in un'effettiva modificazione della relazione tra uomo e costruzione, una reale "organicità" dell'esperienza spaziale.
The Aluminum Mountain, il progetto più recente dello studio cinese Wutopia Lab, con sede a Shanghai, è un tentativo in questa direzione. L'ostentata circolarità di tutti gli elementi e la metafora della montagna sono un riferimento dichiarato alla simbologia taoista, ma anche una precisa strategia progettuale. Nelle parole di Wutopia Lab, The Aluminium Mountain è "un labirinto stratificato", dove "i visitatori perdono il senso dello spazio e del tempo, che è percepito come rallentato".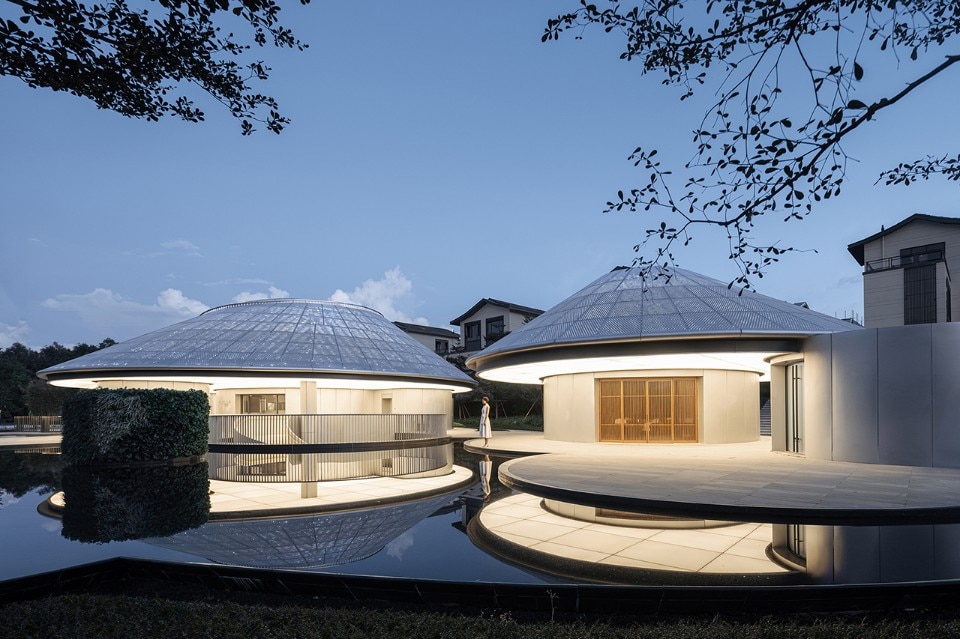 Contribuiscono a questo fine la breve navigazione sullo specchio d'acqua artificiale, che determina uno stacco netto dal mondo esterno, il labirinto di sale circolari del piano interrato, la rampa a spirale che si eleva senza interruzioni fino in copertura e la stessa conformazione dei tetti, che si addensano in un paesaggio inusuale di coni di alluminio. "In uno spazio 'umanista' e ricco di significati simbolici, uno spazio costruito con tecnologie moderne ma che non rinnega la saggezza tradizionale, è possibile avvicinarsi alla felicità. Permettere una vita felice: è questo il significato della 'terza montagna', palazzo celeste dei nostri tempi".
Il racconto confezionato da Wutopia Lab per descrivere The Aluminum Mountain è ambizioso, enfatico, da verificare nella sua consistenza. Innegabilmente, però, le sue tre "vette" di alluminio perforato spiccano per originalità e brillantezza in un paesaggio urbano altrimenti decisamente monotono e opaco.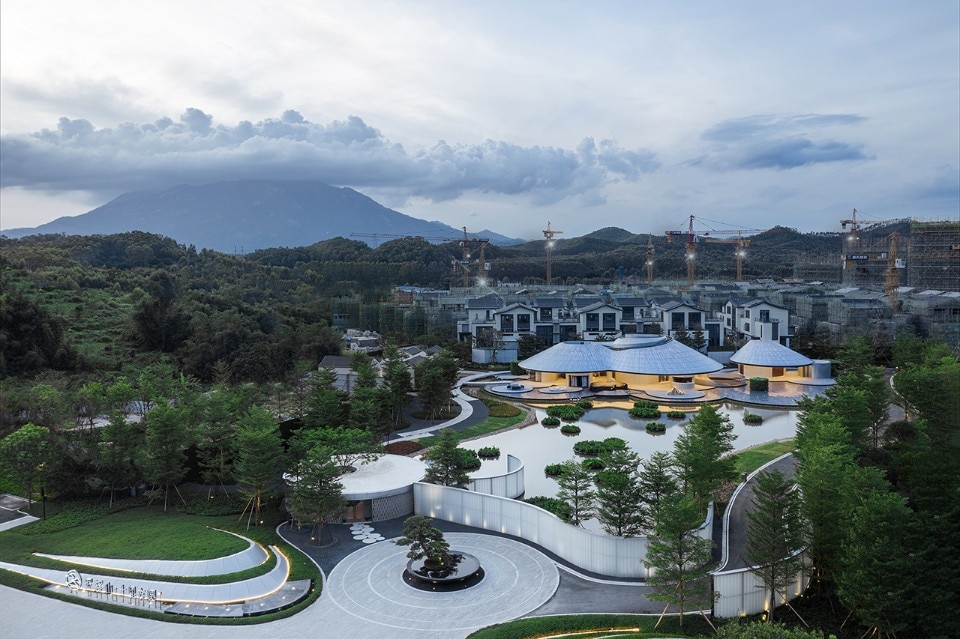 Progetto:

The Aluminum Mountain

Programma:

spazio espositivo

Luogo:

Guangdong, Cina

Architetti:

Wutopia Lab

Chief Architect:

Yu Ting

Project Architect:

Xu Yunfang, Li Hao

Project Manager:

Pu Shengrui

Team di progetto:

Li Ziheng, Pan Dali, Kuang Zhou, Huang He

Committente:

Ping An Real Estate Co., Ltd. & Fineland Group

Progetto di paesaggio:

Z Studio

Superficie:

2453 mq

Completamento:

2020