When referred to architecture, the adjective organic is often the bearer of a fundamental ambiguity: several buildings use sinuous and wavy shapes; very few of them, though, manage to translate this stylistic approach into an actual transformation of the relationship between man and construction, a truly organic spatial experience.
The Aluminum Mountain, the most recent of the projects by Wutopia Lab, a Chinese firm based in Shanghai, is a conscious attempt towards this. The overt circularity of each and every element, as well as the mountain metaphor, clearly hint at Taoist symbolism, but also function as a design strategy. In the words of Wutopia Lab, The Aluminium Mountain is "a layered maze", where "visitors can lose their sense of time and space, which they might feel as slowed".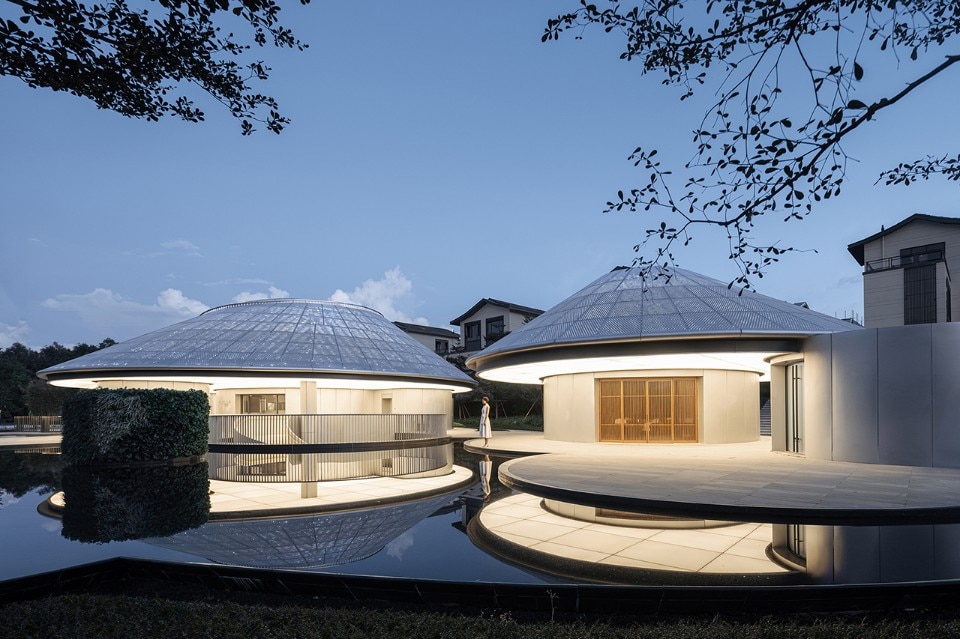 This is achieved through the short navigation on the artificial basin, which stresses a hiatus from the external world, the labyrinth of circular rooms in the basement, the ramp spiraling up to the upper level with no interruption, and the conformation of roofs, gathering in an unusual landscape of aluminum cones. "In a humanistic space full of symbolic meanings, a space built with modern technology while exhibiting traditional wisdom, we are supposed to feel happiness. To bring a beautiful life: such is the meaning of the third mountain, a celestial palace of our time".
To describe The Aluminum Mountain, Wutopia Lab makes up an ambitious and emphatic narrative, which certainly needs to be double-checked to the facts. It is nonetheless undeniable that its three aluminum "peaks" stand out, for their originality and brightness, over an urban landscape which is otherwise decidedly dull and opaque.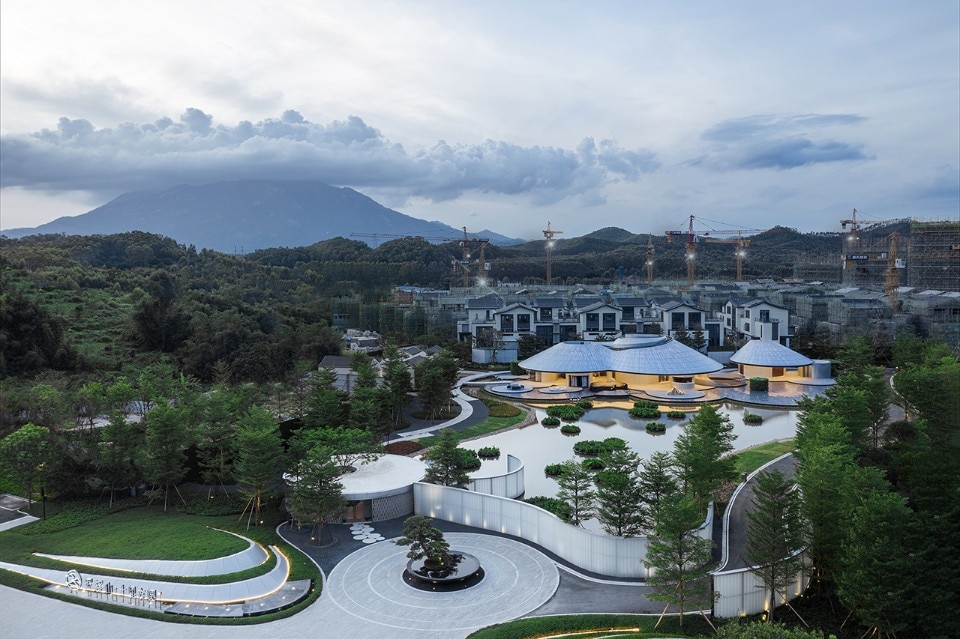 Project:

The Aluminum Mountain

Program:

exhibition space

Location:

Guangdong, China

Architects:

Wutopia Lab

Chief Architect:

Yu Ting

Project Architect:

Xu Yunfang, Li Hao

Project Manager:

Pu Shengrui

Design Team:

Li Ziheng, Pan Dali, Kuang Zhou, Huang He

Client:

Ping An Real Estate Co., Ltd. & Fineland Group

Landscape:

Z Studio

Area:

2453 sqm

Completion:

2020