Nelle parole del suo progettista Zhu Pei, "il Shou County Culture and Art Center è progettato per invitare i visitatori a scoprirlo e ad esplorarlo, e non come una scultura, che può solo essere ammirata, ma non sperimentata". In questa occasione Zhu Pei ha un approccio diverso, sul piano concettuale e formale, rispetto ad altri musei che ha già realizzato, come l'OCT Design Museum di Shenzhen (2011).
Se quest'ultimo si presenta come un colossale ciottolo morbidamente levigato, luccicante ed impenetrabile, il Shou County Culture and Art Center è una fortezza dalle linee rigorosamente stereometriche, severa ed aniconica, ma chiaramente permeabile.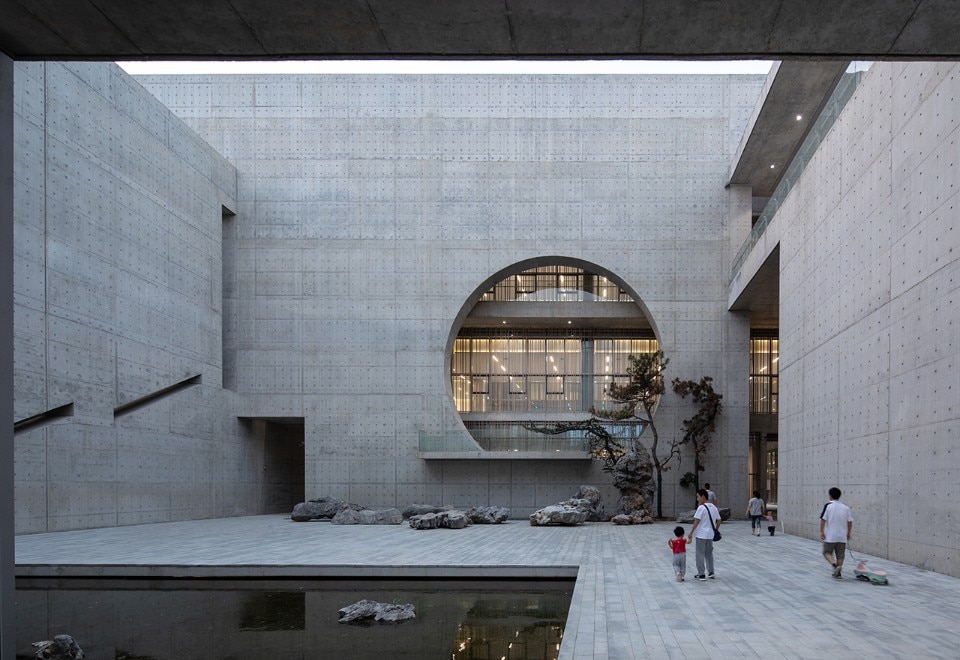 La pianta del complesso è liberamente ispirata a quella delle abitazioni tradizionali della regione, e si organizza in una sequenza di cortili di diverse dimensioni. Tutti sono attraversati, con modalità e a quote diverse, da una passerella pubblica, che s'inoltra nell'edificio dopo aver scavalcato il fossato che lo delimita.
Situato in un quartiere in espansione, il progetto di Zhu Pei si relaziona con il suo contesto in maniera non scontata. "Il concept introverso del Shou County Culture and Art Center", spiega l'architetto cinese, "è una scelta ragionevole anche perché non possiamo sapere quale sarà lo sviluppo futuro dell'area".
Alla città che cresce freneticamente ma che non è ancora leggibile nei suoi connotati, Zhu Pei non impone un oggetto-protagonista, ma piuttosto offre un edificio che è un frammento di tessuto urbano di qualità, che resterà valido a prescindere dal corso imprevedibile degli eventi.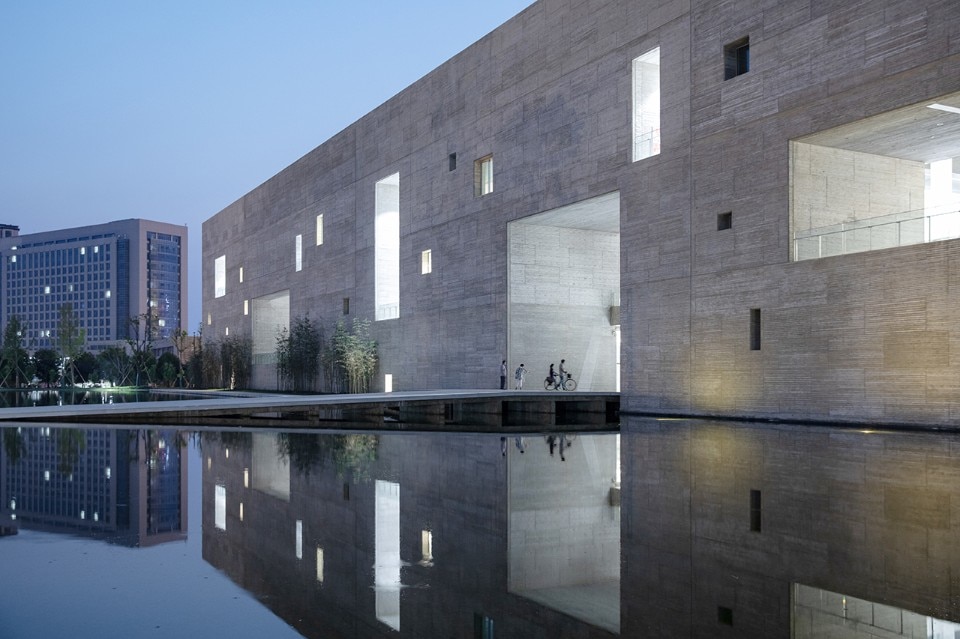 Progetto:

Shou County Culture and Art Center

Programma:

centro culturale

Luogo:

Shou County, Anhui, Cina

Architetti:

Studio Zhu-Pei

Capo progetto:

Zhu Pei

Team di progetto:

You Changchen, Shuhei Nakamura, Du Yang, Liu Ling, Wu Zhigang, Yang Shengchen, Ding Xinyue, Ke Jun, Wu Zhenhe, Duyao

Committente:

Shouxian Government

Impresa:

ShengWo Construction Group Co., LTD.

Progetto di paesaggio e d'interni:

Studio Zhu-Pei, The Design Institute of Landscape & Architecture China Academy of Art

Superficie:

30.010 mq

Completamento:

2019