In the words of its architect Zhu Pei, "the Shou County Culture and Art Center is designed to draw people in, to discover it, unlike a beautiful sculpture that can only be viewed but not experienced". This time Zhu Pei has a different approach, both conceptually and formally, than in the case of several of his other museums, including Shenzhen's OCT Design Museum (2011).
While the latter stands out as a colossal pebble, smoothly polished, shiny and impenetrable, the Shou County Culture and Art Center is a fortress, its outline strictly stereometric. It's an austere and aniconic architecture, and yet a clearly permeable one.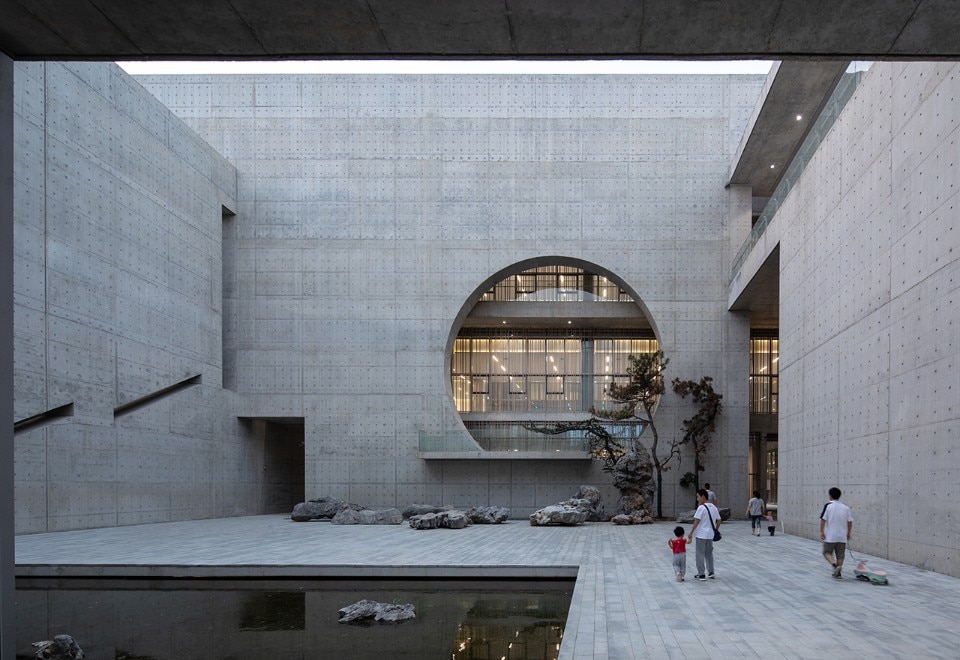 The plan of the complex is loosely based on the region's traditional housing typology, and it is comprised of a sequence of different-sized courtyards. All of them are crossed, in different ways and at different levels, by a public walkway, meandering through the building after crossing its moat.
Located in an expanding neighborhood, Zhu Pei's project defines an original relationship with its context. "The introverted concept of the Shou County Culture and Art Center" the Chinese architect explains "is a sensible choice for the unpredictable future development of the surrounding area".
To the city which is here growing hectically, but whose features are for now elusive, Zhu Pei doesn't impose a star-object. Rather, he offers a building which is a piece of high-quality urban fabric, which will remain valid, regardless of the erratic course of events.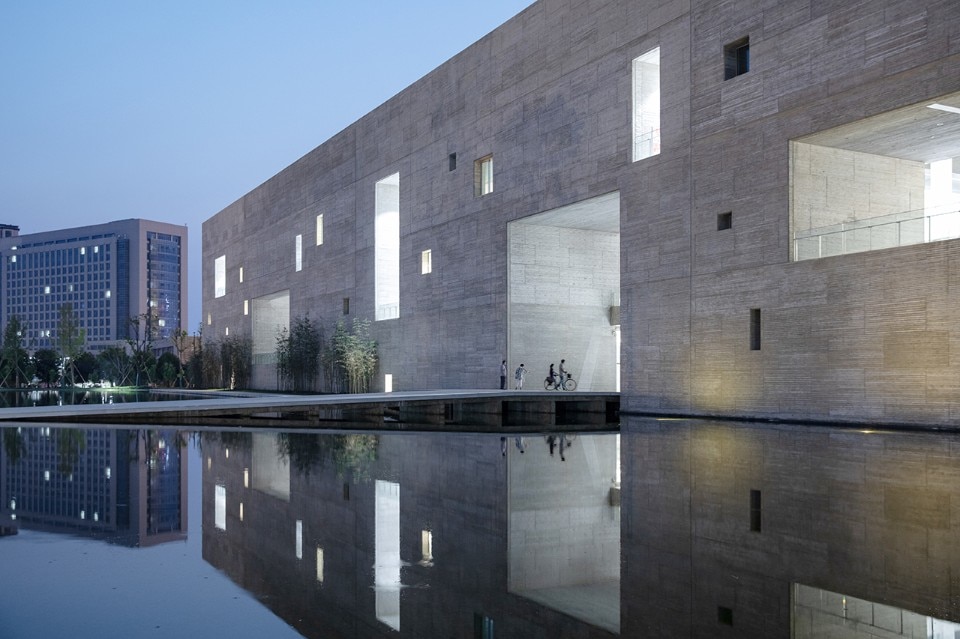 Project:

Shou County Culture and Art Center

Program:

cultural center

Location:

Shou County, Anhui, China

Architects:

Studio Zhu-Pei

Design Principal:

Zhu Pei

Design Team:

You Changchen, Shuhei Nakamura, Du Yang, Liu Ling, Wu Zhigang, Yang Shengchen, Ding Xinyue, Ke Jun, Wu Zhenhe, Duyao

Client:

Shouxian Government

Main Contractor:

ShengWo Construction Group Co., LTD.

Landscape and Interior:

Studio Zhu-Pei, The Design Institute of Landscape & Architecture China Academy of Art

Area:

30,010 sqm

Completion:

2019