Among the tools that Manifesta 12 Palermo has developed to dialogue with Palermo is a traveling school. Maybe it was not enough to open some of the city's historic buildings, too little to make community gardens in the suburbs or projects in abandoned skeletons, insufficient to collaborate with local and foreign universitis of architecture to rethink the Sicilian capital in the long term. Therefore, Manifesta 12 Education Hub is a classroom on wheels that meets the city and its communities, to propose open and free workshops.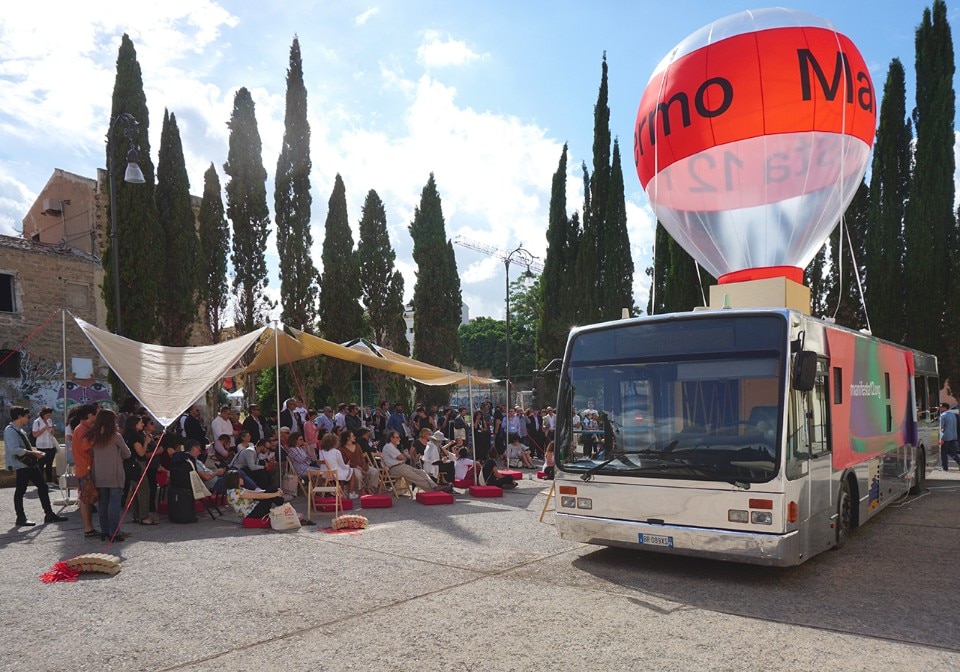 Manifesta 12 Department of Education has entrusted the transformation of an old city bus to Enorme Studio. A vehicle dear to the inhabitants of Palermo – which used to connect the city center to the Mondello beach – becomes a mobile classroom. The project was completed over nine months, involving students from the University of Palermo and the Academy of Fine Arts.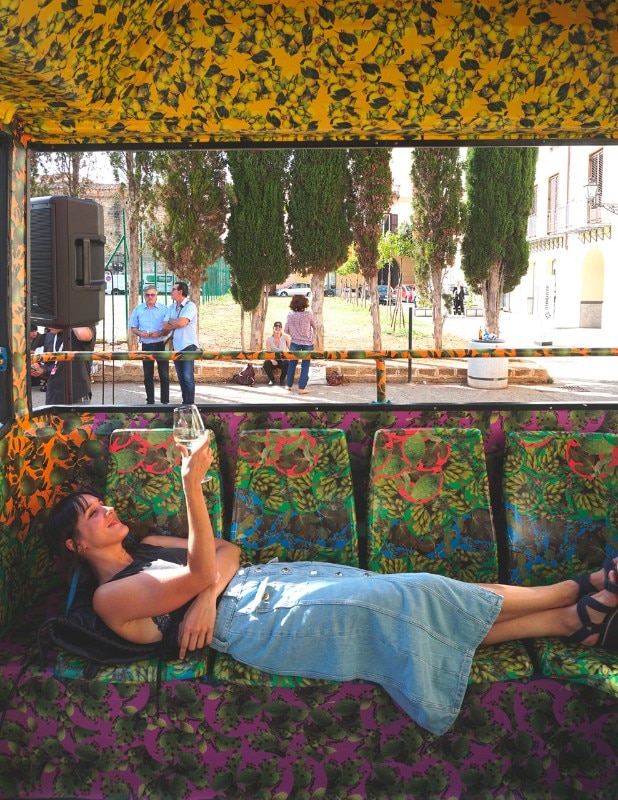 Among the interventions carried out by the Madrid studio on the vehicle: a new external skin that recalls the official communication campaign;
a service area where you can accumulate all the materials and tools necessary for the activities; an internal "garden", a convivial space covered with a wallpaper designed by Fallen Fruit; finally, a large inflatable on the roof signals the presence of the class to the district in which the school stops.
Title:

Education Hub

Architect:

Enorme Studio

In collaboration with:

Manifesta12 Education (directed by Yana Klichuk), Università di Palermo (Laboratorio di Disegno Industriale 3, Prof. Viviana Trapani, Architecture Department) and Accademia delle Belle Arti di Palermo (Graphic Design Course, Prof. Cinzia Ferrara)

With the support of:

DGAAP, the Contemporary Art and Architecture Department of the Italian Ministry of Cultural Heritage and Tourism