The idea of the Freshmadrid platform emerged in 2005, reflecting the new approach to architectural projects, related concerns and the limitations of the disciplinary discourse adopted by professionals who trained at the Superior Technical School of Architecture of Madrid (ETSAM) in the late 1990s and early 2000s.
The selection of the Freshmadrid teams was not based on competitions or awards, but rather on the daring, proactive attitude displayed by these young people. The group's innovative stance manifested itself in the incorporation of design tools deriving from sociology, politics, anthropology, biology, economics and ecology into their repertoire. With their transversal outlook, they extend and reinforce the concept of multidisciplinarity in the profession in a new way, offering a space to those occupying the hybrid universe between architecture and contemporary art, free from ideological and formal preconceptions.
The young professionals spent the difficult recession years building veritable parliaments from wooden pallets in various settings, creating different volumes by piling up or overlaying the pallets to form an imaginary loudspeaker from which to debate, think and reflect on the political, social and economic situation using urban guerrilla techniques.
Thirteen years have passed since the digital platform was constructed, and there is now a need to map the context surrounding emerging practices in Madrid once again. This set of practices gives rise to questions concerning paradigm shifts, the importance of the internet and its sub-structures, technology, collectives and collaborative work, new formats and new processes of innovation applied to architecture. A generation of experimental researchers, they are skilfully and sensitively manoeuvring digital technology in the purposeful way required for a renewal of the architectural discipline. The selection features eight nascent workshops that are combining research, performance, communication, contemporary art and design.
María Mallo, "Soft Spumellaria", 2016
Innards, folds, transparency, wrinkles, seams and imperfections. Silicone cast in a laser-cut wooden mould with hand-stitching

Gabriel Ruiz-Larrea, "Alternatural"
Tunnel in Llanes, Asturias, Spain, 2019. A reflection on how we view the landscape and the relationship between natural and artificial

Gabriel Ruiz-Larrea, "Alternatural"
Tunnel in Llanes, Asturias, Spain, 2019. A reflection on how we view the landscape and the relationship between natural and artificial 

Gabriel Ruiz-Larrea, "Alternatural"
Tunnel in Llanes, Asturias, Spain, 2019. A reflection on how we view the landscape and the relationship between natural and artificial 

Blast – Aida Salán, Cris Argüelles, "Pan Duro"
"Pan Duro" is a mix of two substances and two times, a reflection that uses the metaphor of bread to examine the Spanish landscape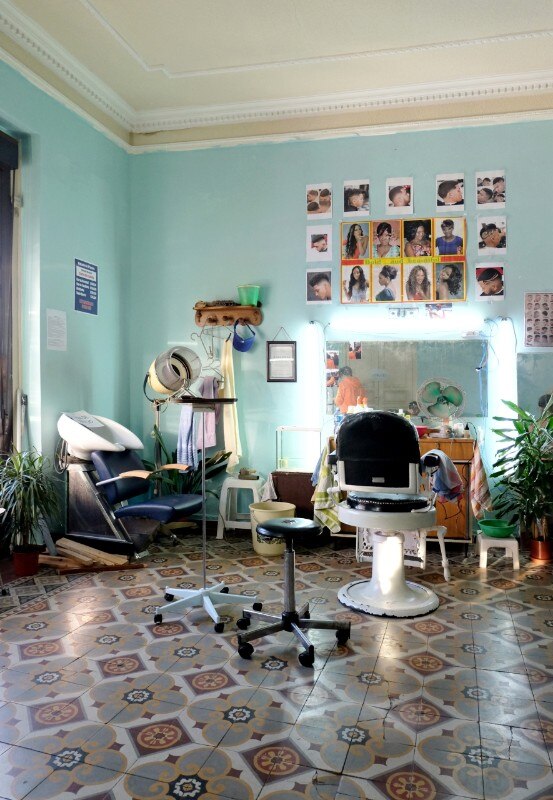 Juanito Jones, "Bar-beria Donde Oscarito", Madrid, 2018
A Cuban-inspired establishment, Bar-beria combines a cocktail and snack bar with a hairdresser's shop

Hyperstudio, "Hyper Tokyo"
A hypermedial platform that gives access to a research on daily urban life in the Tokyo Metropolitan Area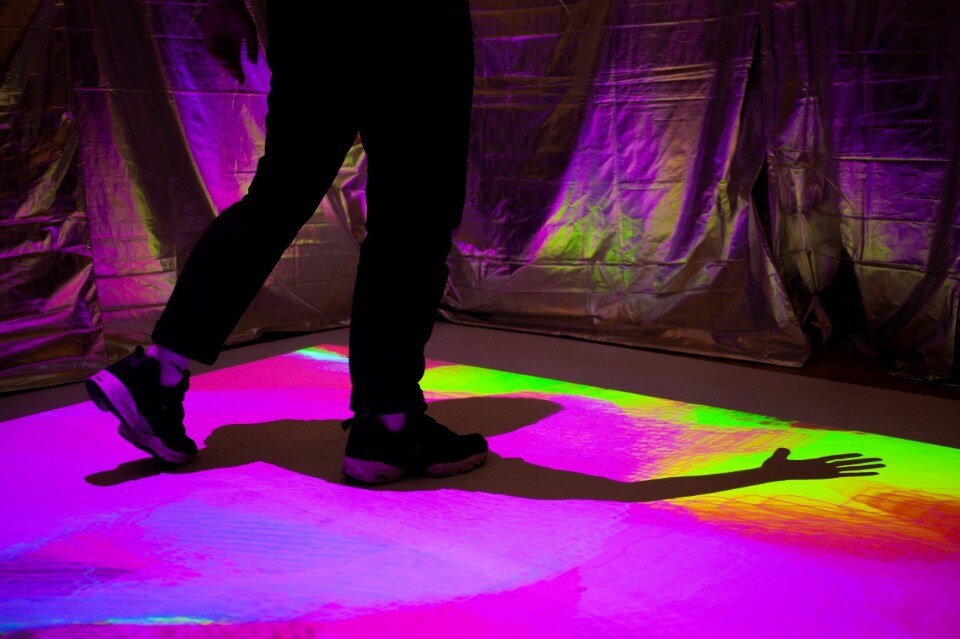 Hyperstudio, "Hyper Tokyo"
A hypermedial platform that gives access to a research on daily urban life in the Tokyo Metropolitan Area

María Mallo, "Soft Spumellaria", 2016
Innards, folds, transparency, wrinkles, seams and imperfections. Silicone cast in a laser-cut wooden mould with hand-stitching

Gabriel Ruiz-Larrea, "Alternatural"
Tunnel in Llanes, Asturias, Spain, 2019. A reflection on how we view the landscape and the relationship between natural and artificial

Gabriel Ruiz-Larrea, "Alternatural"
Tunnel in Llanes, Asturias, Spain, 2019. A reflection on how we view the landscape and the relationship between natural and artificial 

Gabriel Ruiz-Larrea, "Alternatural"
Tunnel in Llanes, Asturias, Spain, 2019. A reflection on how we view the landscape and the relationship between natural and artificial 

Blast – Aida Salán, Cris Argüelles, "Pan Duro"
"Pan Duro" is a mix of two substances and two times, a reflection that uses the metaphor of bread to examine the Spanish landscape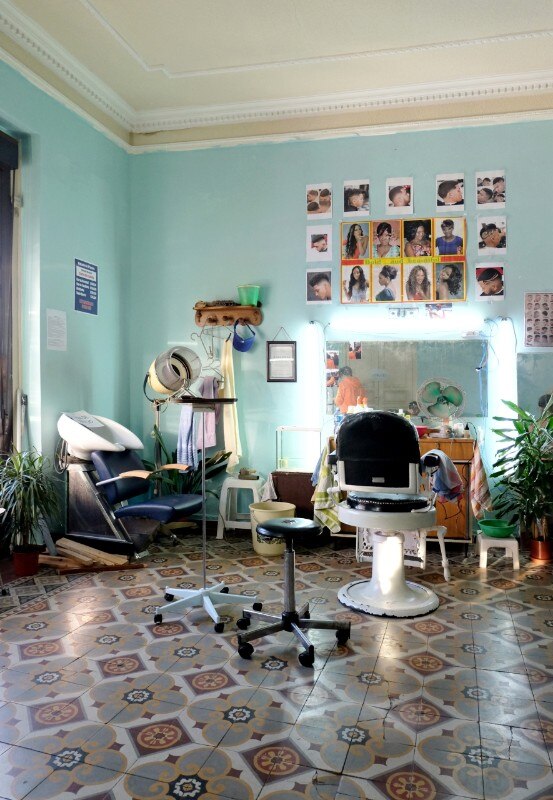 Juanito Jones, "Bar-beria Donde Oscarito", Madrid, 2018
A Cuban-inspired establishment, Bar-beria combines a cocktail and snack bar with a hairdresser's shop

Hyperstudio, "Hyper Tokyo"
A hypermedial platform that gives access to a research on daily urban life in the Tokyo Metropolitan Area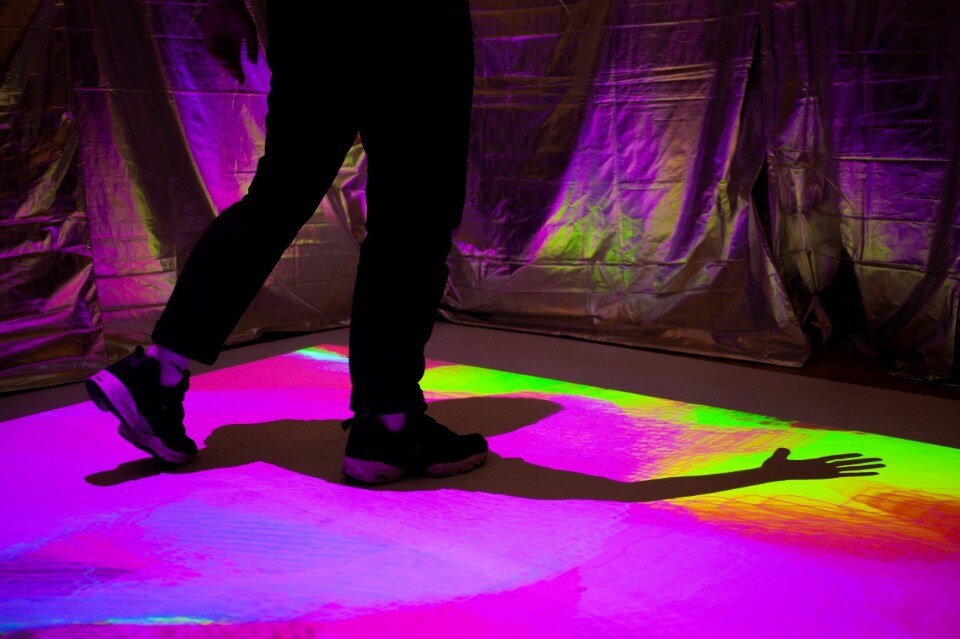 Hyperstudio, "Hyper Tokyo"
A hypermedial platform that gives access to a research on daily urban life in the Tokyo Metropolitan Area

Gabriel Ruiz-Larrea, Alternatural. A tunnel for La Pereda 
"My interest lies in researching the relationship between aesthetics, politics and landscape in the contemporary period. With each project, I attempt to raise certain questions that challenge the distinctions between what is considered natural and what we label as cultural or artificial, regardless of the scale or execution. In this sense, I understand architecture as just another speculative tool within my artistic practice to be used to destabilise this type of binarism. I am currently concerned with an intermediate scale as a basis from which to propose new relational spaces between humans, non-humans and their surroundings. In my view, as part of the ecological debate that is lending so many theories and names to our action on the ground, architecture (and art) can offer new forms and spaces of coexistence. I seek to work within this cosmopolitan complexity." Gabriel Ruiz-Larrea

Blast – Aida Salán, Cris Argüelles, Pan Duro
"Blast is a response to collective impatience with static observation of the current state of affairs. This gives rise to projects born of intuition which take shape over time. Architecture exists in hybrid methodologies, based largely on aesthetic practices. Therefore, much of this impatient questioning has led to solutions focused more on form than on content.  Some of these alternations never fully break with the starting point and cannot even be viewed as opposing dualities. This erratic practice frequently spills over into a critical reflection on the legacies of Spanish culture." Aida Salán, Cris Argüelles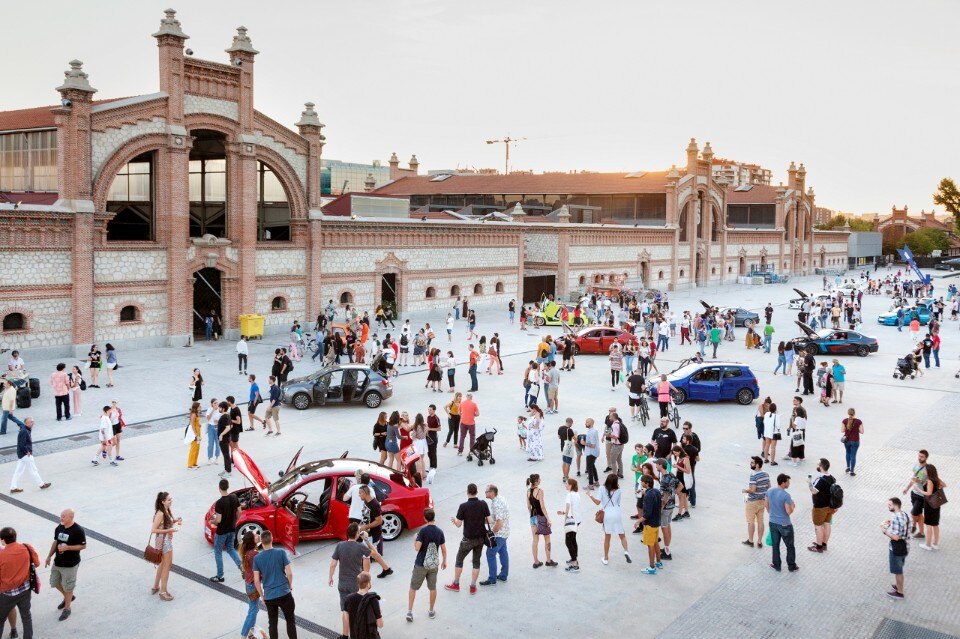 Zap & Buj, Growing Landscapes 
"We approach the intersection between architecture, fashion and technology in a more comprehensive manner, both in terms of the concept and materiality of the proposals, using materials that are unconventional in fashion and drawing on technology for innovation." Zap & Buj
María Mallo, Soft Spumellaria
"Situated in the intersection between architecture, design and art, my work aims to blur boundaries between technology and craftsmanship, natural and digital, intuitive and scientific. I operate at different scales depending on the resources available to me, advocating a soft architecture that grows and dialogues with its inhabitants. I see the experimental jewellery, sculptures and installations I produce as test runs for the architecture I believe in. While working towards the utopian dream of bringing liquid architecture to the physical world, I transform these tests into products that can help people to connect with soft, emotional elements through forms." María Mallo
Andrea González, Parkineo, Madrid
"My projects take numerous different formats, such as graphic design, experience design, publications, teaching and research, resulting in the production of objects, situations and new communication platforms. Reformulating the notion of 'publication' and reflecting deeply on the possibilities of 'format', I relate to the discipline of architecture through my obsession with contemporary material culture, the critical notion of the built environment as an accumulator of layers, the preoccupation with under-represented architectures and mechanisms for transforming value." Andrea González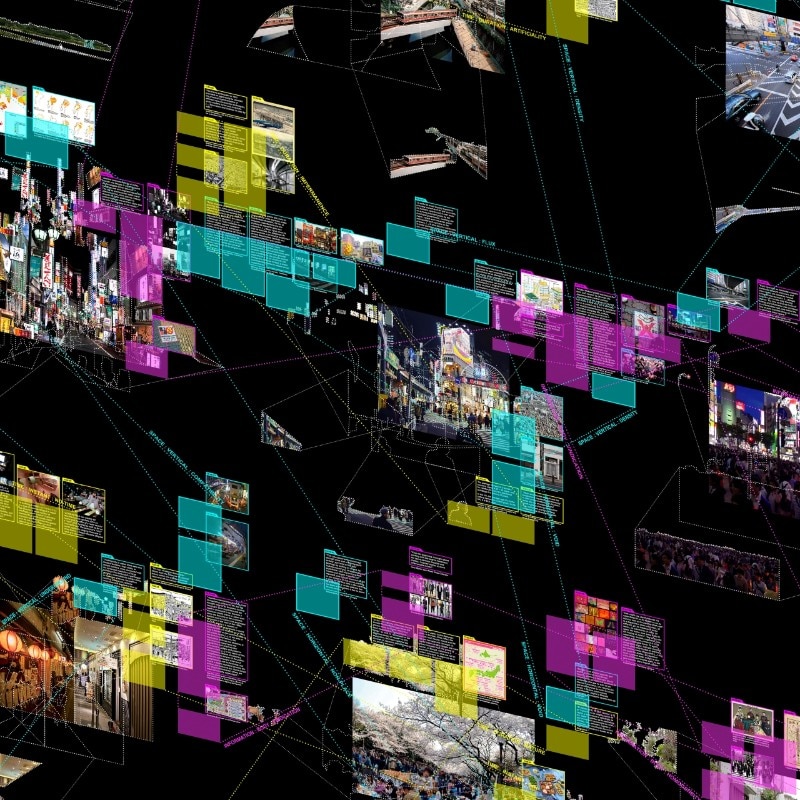 Plutarco – Ana Arana, Enrique Ventosa, Experimento, Madrid
"We are flexible and enjoy working with new and different techniques. Our skills combine and complement one another in several creative areas: architecture and art on the one hand, and food and design on the other, which are also our passions. We like to take risks and avoid using the same solution twice. Colour, materiality and experimentation are always the most often-used resources in our projects, and we tend to establish direct working relationships with our clients to explore these elements, thereby preventing any information from getting lost along the way." Ana Arana, Enrique Ventos
Juanito Jones, Bar-beria Donde Oscarito, Madrid
"My practice views architecture as the design of radical spaces and times whose ultimate purpose is to generate ineffable experiences that are subsequently transformative. At the same time, it attempts to experiment by applying architectural thought to fields that have traditionally been considered outside the scope of architecture, working collaboratively with different operators depending on the specific type of work." Juanito Jones
Hyperstudio, Hyper Tokyo
"We embrace and absorb the hyperactive nature of the digital realm. Obsession, alienation, entertainment and discovery form part of our creative process. Just as architecture does not exist without inhabitants, our projects are designed as dynamic systems that respond to the presence of a subject, for example via the movement of a mouse on a screen or a body in a square. We design communication systems which, regardless of the format, seek to break free from conventional relational modes to explore other possibilities at a time when the world is progressing at such a pace that the only viable option is to design for the future." Hyperstudio

Projects:

Gabriel Ruiz-Larrea, Juanito Jones, María Mallo, Andrea Gonzáles, Zap & Buj, Hyperstudio, Blast – Aida Salán e Cris Argüelles, Plutarco – Ana Arana ed Enrique Ventosa