The Dutch architect is the second guest editor in the 10x10x10 series, which sees 10 architects each take on the direction of 10 issues of the magazine for the 10 years leading up to Domus' 100th anniversary in 2028.

Winy Maas will edit 10 editions of Domus over the course of 2019, under the theme of the future city. This will see both the magazine and website take a focus on the future of urbanism for the year. 
Beginning in January 2019, Maas' editorship will consider the evolution of the city, and the role that urbanists, landscapers, developers, investors, mayors, residents and critics play in its construction – in addition to architects.
A manifesto titled Everything is Urbanism written by Maas to outline his editorship reads as a "bucket list" for the city of the future, taking on diverse issues ranging from food and energy production to climate change and transport infrastructure.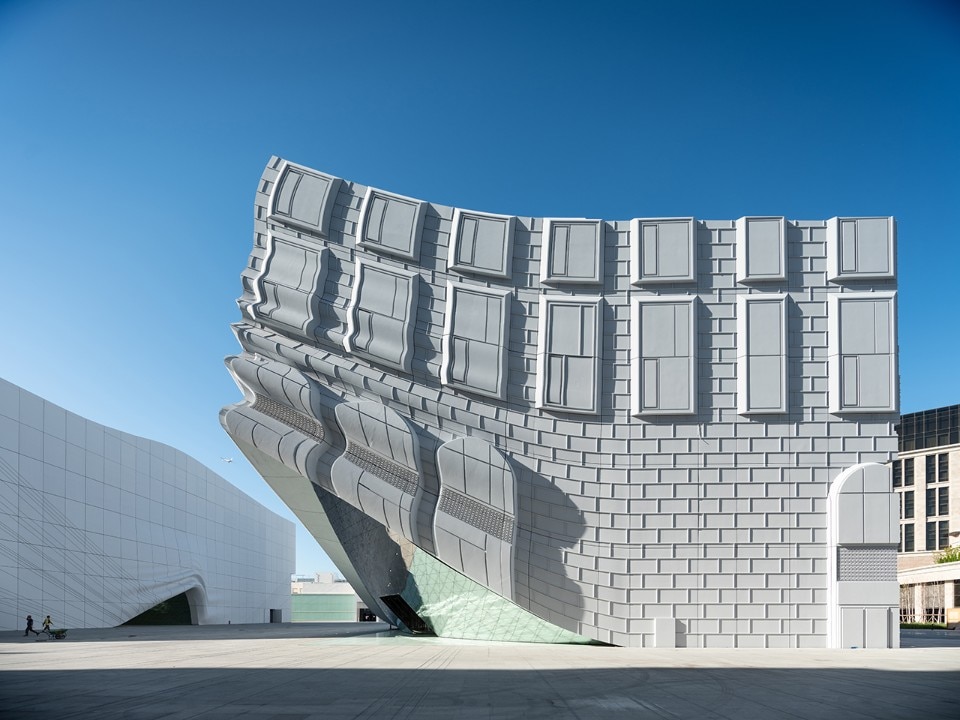 Maas was announced the guest editor for 2019 in a press conference in Milan this morning.

Seeking to investigate the future of the city through the eyes of those who will create it, Maas's first role as guest editor sees him hosting at workshop with children at Manara Middle School.
Over on our Instagram you can watch the workshop unfold, with children presenting their visions for Milan through the medium of Lego. 
Maas will take the reins from Italian architect Michele De Lucchi, the first guest editor in our 10x10x10 series, who steered Domus through 2018 and will present his final issue next month.

His 10 editions of the magazine will be designed to run together to form a single body of work, with January's issue beginning at page 1 and December 2019's issue concluding at page 1,200.
The 10x10x10 series continues the tradition of Domus' presentation of architecture, design and art through the unique lens' of key industry figures, which began with Gio Ponti's editorship in 1928.  

These anniversary editions of the magazine are overseen by Domus editorial director Walter Mariotti and coordinated by the Domus editorial team. 
"Domus has been confronting itself with the everchanging realities of art, architecture and design, issue after issue, for 90 years. It did so by staying coherent with its history, never celebrative yet always critical and interpretative," said Maria Giovanna Mazzocchi, President of Editoriale Domus.
"For these reasons too, after Michele De Lucchi, whom I thank for his seriousness and enthusiasm that marked this year of intense collaboration, our choice fell on Winy Maas, who in almost three decades of activity carried out in Europe, Asia and America, has developed a very particular vision of architecture and urbanism, which some consider revolutionary."
Maas is behind some of the most innovative urbanism of the 21st century, which he produces through the Rotterdam-based practice MVRDV he founded with Jacob van Rijs and Nathalie de Vries in 1993, and The Why Factory research unit he runs at Delft University of Technology.
MVRDV's arching Rotterdam landmark, Markthal, sees a foodmarket bracketed between two enourmous glazed facades connect two parts of the city, while one corner of its The Imprint nightclub and themepark in Incheon peels up from the street to invite visitors in from the surrounding plaza.