The Villa Namazee in Tehran, designed by Gio Ponti and presented in the January 1965 issue of Domus 422, is an Italian architectural jewel in the Middle East that has recently survived a few events that put its existence at risk. On October 2nd, it has hosted the presentation of a new initiative launched by the Italian Embassy in Tehran called "Domus' eyes on Iran".
The initiative is aimed at retracing, through 10 video episodes from the '50s up to the present day, the main stages of Domus' interest towards projects carried out in Iran by Iranian and Italian architects and designers, thus underlining Iran's significant role in the history of modern architecture and design and its constant and fruitful interactions with the Italian architecture and design scene. Each episode is inspired by a different Domus article dedicated to a work or event realized in Iran during the last seventy years, in order to learn more details about it and follow its subsequent developments.
First, there's the Villa for an Older Brother, designed by Alireza Taghaboni in the residential suburb of Lavasan, which reminds a little of the Hollywood Hills in Los Angeles because of its urban model and landscape location. Then, there's an extraordinary episode dedicated to the visionary project for the National Library of Tehran carried out by Gaetano Pesce, who during an interview tells the story of the project, illustrating the details and the vision behind it. 
Then, there is the project for the Glassware and Ceramic Museum in Tehran and its elegant neo-rationalist interiors designed by Max Hollein, followed by the Le Corbusier-like villa near the Caspian Sea designed in 2007 by Pouya Khazaeli Parsa. Finally, there's an entire episode dedicated to Ponti's Villa Namazee and its extraordinary importance for architecture and modern design.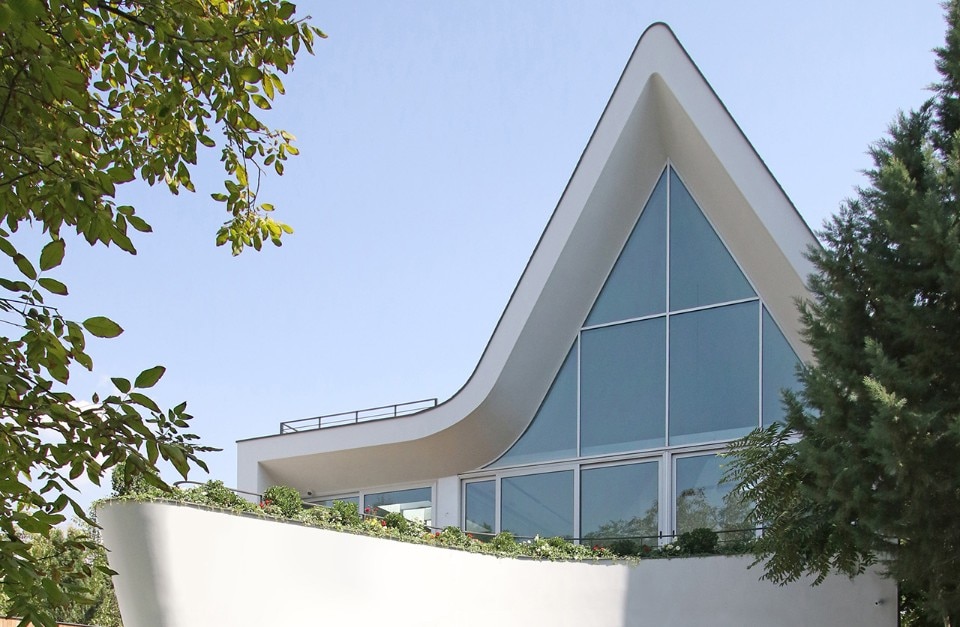 During his presentation before a group of professionals, whose number was necessarily limited due to the Covid-19 emergency, Italian Ambassador Giuseppe Perrone recalled the historical role of Domus as a collector of the best international experiences in the field of architecture and design, underlining how the collaboration between Italy and Iran in these fields has always led to results of exceptional artistic level.
The first episode is currently available online on the social platform of the Italian Embassy in Tehran, while the next episodes will be published on the same platform on a monthly basis.